Brad Pitt has been in the entertainment business since the late '80s and has consumed way too many of my thoughts since Troy (dw, I'm not alone). TL;DR: All the projects he's done over the years have earned him so much money. Seriously, if 5'11" Brad Thee Pitt were to stand on his wallet, he'd probably reach the International Space Station, which may have been the plot of Ad Astra? Whatever the hell that movie was about is not important, though, because we're here to talk about exactly how much money you could have if Brad were to marry you right here and now. Let's proceed!
All Those Movies Really Add Up
Let's break down some numbers really quick. Brad earned $6,000 to rob Thelma and Louise in, duh, Thelma and Louise. He also earned a base salary of $4 million for asking the hard-hitting "What's in the box?" question in Se7en, $10 million for Sleepers, $20 million to upend our lives when he met Angelina Jolie on the set of Mr. & Mrs. Smith, and another $20 million in that movie with legit only a 2 minute Bad Bunny cameo Bullet Train.
And from starring in Ocean's Eleven and realizing that if you accept a lower base salary in the hopes of getting a larger payout later if a movie does extraordinarily well, Brad cut his asking price to $10 million up front. So while Brad accepted a $10 million initial payday for movies like Inglourious Basterds and Once Upon a Time in Hollywood, it'll pay off even more in the end. Brad's been in nearly 100 movies, so he definitely doesn't mind if the guac is extra, if you know what I mean. That said...
ADVERTISMENT - CONTINUE READING BELOW ↓
He's Earning SO MANY MILLIONS for His New F1 Movie
Brad will be starring in a yet-to-be-titled Formula One movie for Apple, and streaming pays big. Variety reports that he's taking home $30 million up front for the movie. It's called being A-list! And because clearly his grind never stops, the celeb *also* just so happens to be working on yet another film alongside George Freakin' Clooney titled Wolves. According to The Hollywood Reporter the thriller for Apple will be produced through both of the actors's respective production companies, which def = more $$$$ in the bank at the end of the day.
Brad's Plan B Is That B*tch
Moonlight, Americanah, If Beale Street Could Talk, The Underground Railroad, The Last Black Man in San Francisco, Selma, Twelve Years a Slave. What do all these movies and shows have in common? If you say you don't see color, please leave me alone forever. But other than the obvious theme among these movies, they're all produced or executive-produced by Brad, who obtained full control of the Plan B production company after he divorced Jennifer Aniston. This earned him a sh*t load of money.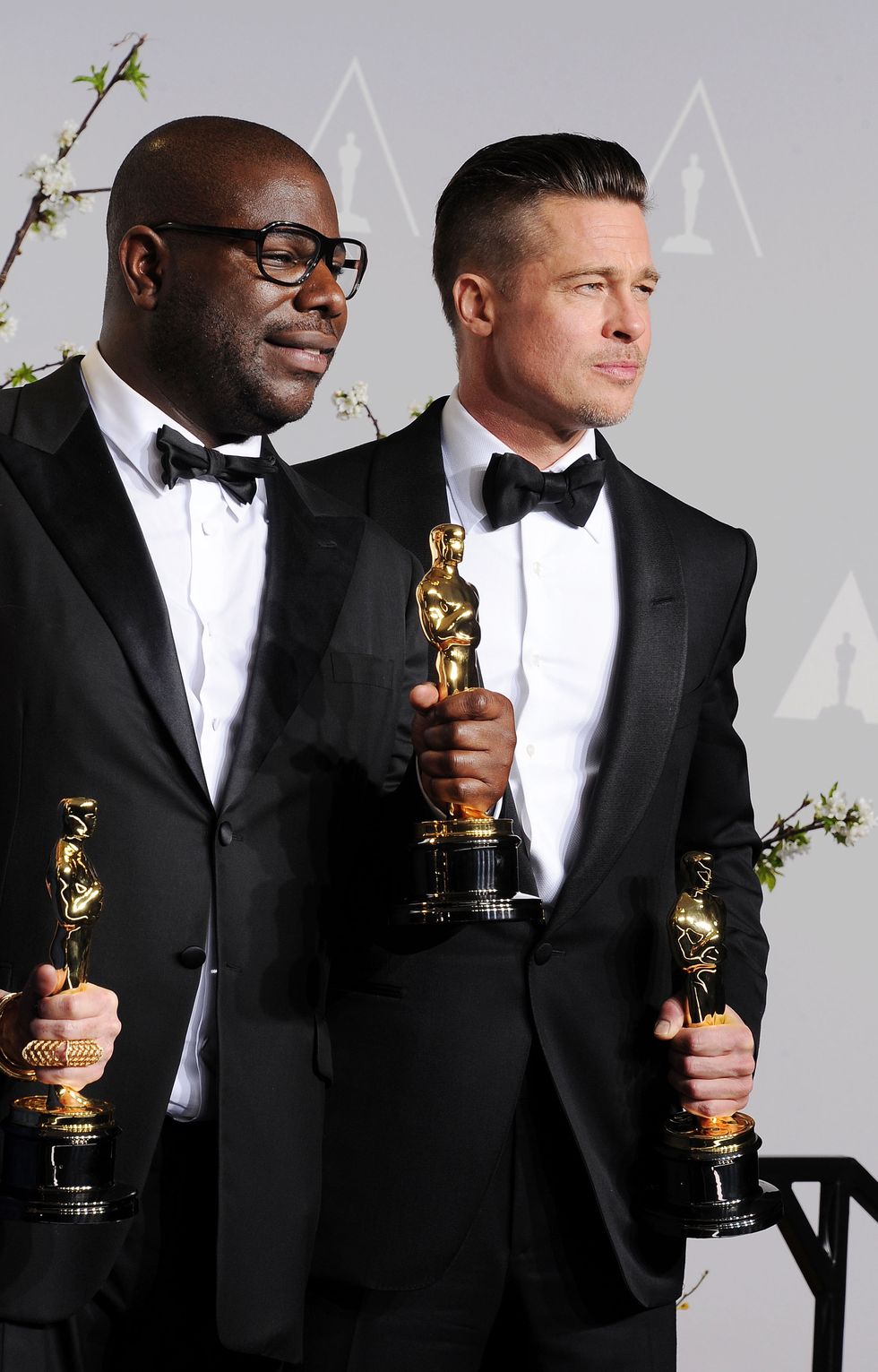 It's hard to say exactly how much Brad has made from the dozens and dozens of projects he has produced, but according to the Hollywood Reporter, "a newbie typically earns $250,000, while a hot actor making a foray into producing earns $500,000 to $750,000 with some back end." I think it's safe to assume Brad falls into the "hot actor who's actually way past his foray" category, so you can assume he's making six figures as a producer.
His Divorce Sorta Paid Off
In addition to getting Plan B in the divorce, Brad also walked away from his marriage from Jennifer with $30 million, which is about $2 million more than Jen got.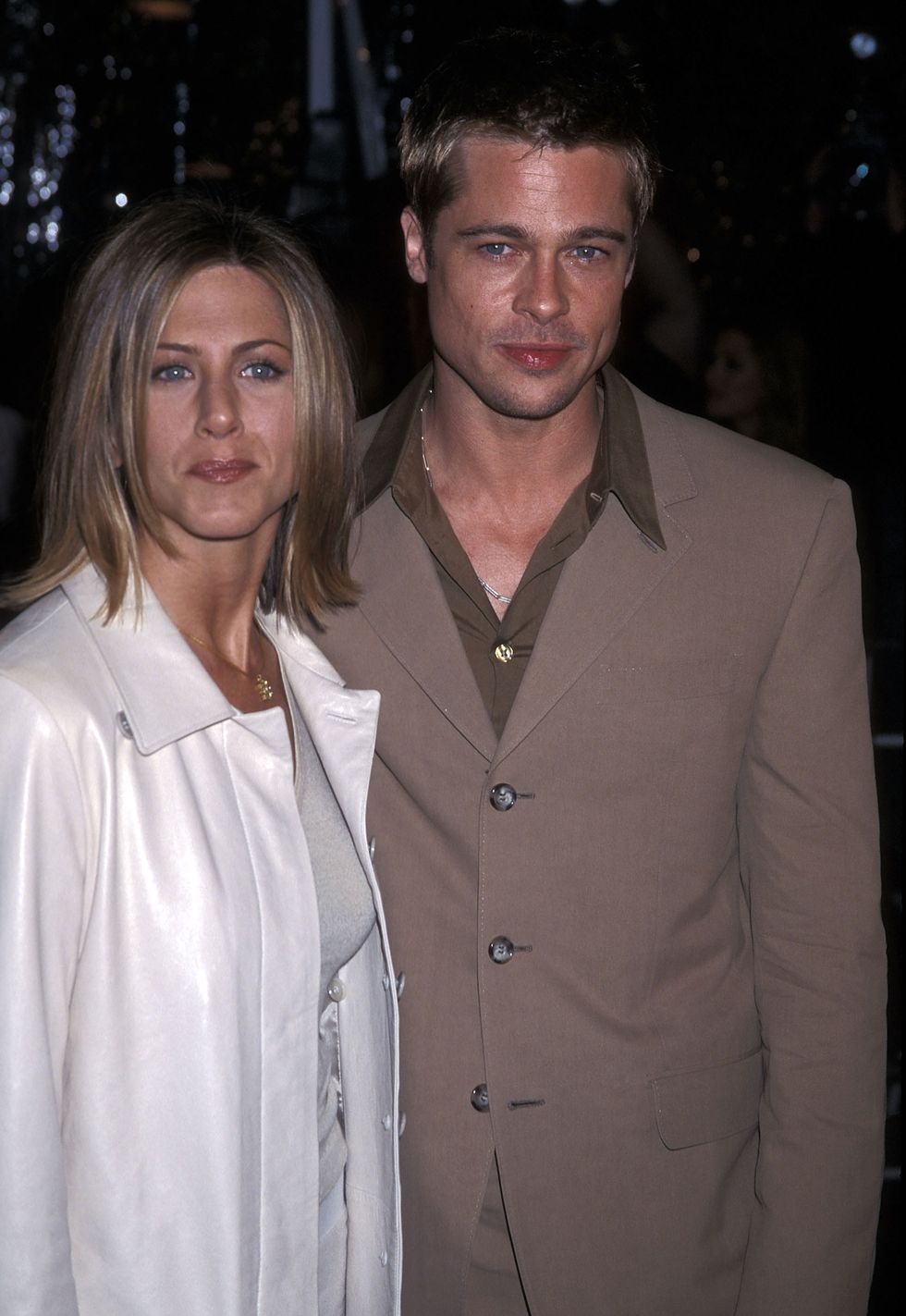 He's Basically an Influencer
Before sponcon and Instagram ruled the internet, celebrities sold pictures of their kids to magazines. You know, normal stuff! When Brad and Angelina welcomed Shiloh Jolie-Pitt, they sold the photo rights to People and Hello! for a total of $7.6 million. And when Knox and Vivienne Jolie-Pitt were born, they sold the first pictures to the same magazines for a whopping $14 million. That said, we can't count that toward his net worth because they donated all that money to charities.
ADVERTISMENT - CONTINUE READING BELOW ↓
He Owns SO! MUCH! Property
When Brad and Angelina filed for divorce in 2016, their joint income since their 2014 marriage was estimated to be $117.5 million, according to Forbes. And since 1999, Brad's thought to have raked in $379.5 million.
When the couple announced they were getting a divorce, many wondered how they'd split it all, and it seems they're still having issues doing just that. (Basically there's a lot of drama over their winery/castle.)
In addition to their literal castle, Brad and Angelina once shared a New Orleans mansion that they sold for $4.5 million and shared a "superyacht" that's estimated to be worth $322 million. If you see Brad sailing on it when Cannes comes around this year, you know who got it in the end.
Around the time they announced their divorce, Brad bought a $3.1 million villa in Mallorca after falling in love with it while filming Allied. But y'all, the best part is this isn't even everything he owns. Truly, you'd be reading all day if everything in his $100 million real estate portfolio and his hydrogen-powered cars were listed here. All I'm saying is, Brad, if you need someone to man the villa while you're on the yacht, I gotchu.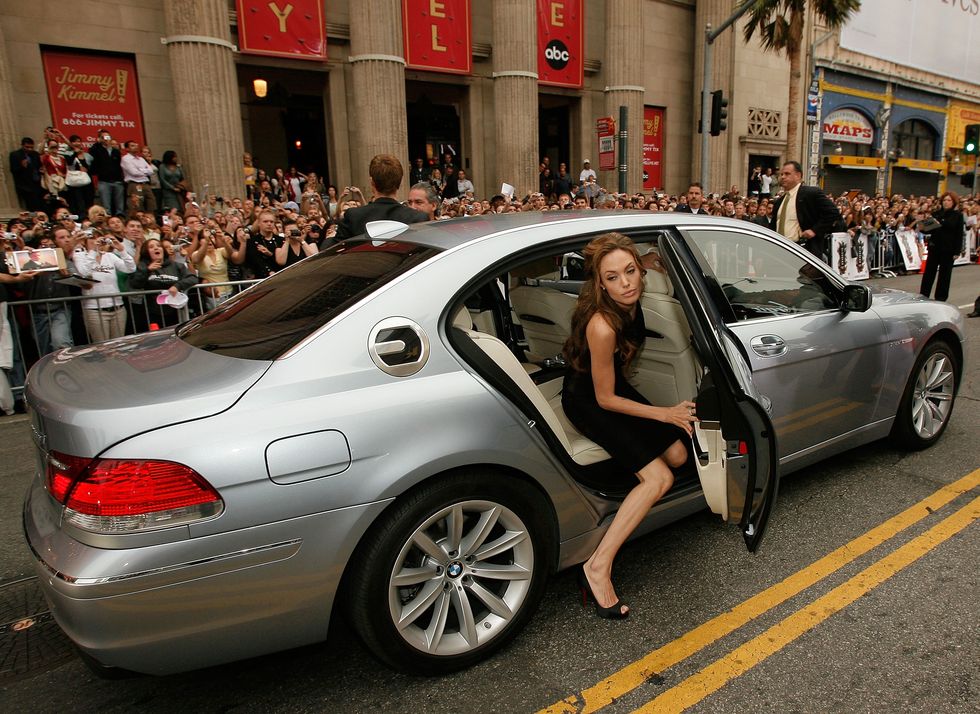 How Many Zeros Are in That Bank Account?
According to Celebrity Net Worth, Brad is worth $400 million, which is up a whopping $100 million since we last reported on it last July. Cool! I'll be over here trying to understand Formula One before his new movie drops.
***

This article originally appeared on Cosmopolitan.com. Minor edits have been made by the Cosmo.ph editors.