This morning, like all other mornings these days, started out without a rude awakening. No alarms, calendar alerts, no upcoming flight notifications and most importantly, no emails. Just me staring at the ceiling, trying to figure out what to do today. The memory of living my life out of a suitcase has become but a distant memory—at least for the time being, as I enjoy the longest break of my life ever since I joined the workforce over a decade ago.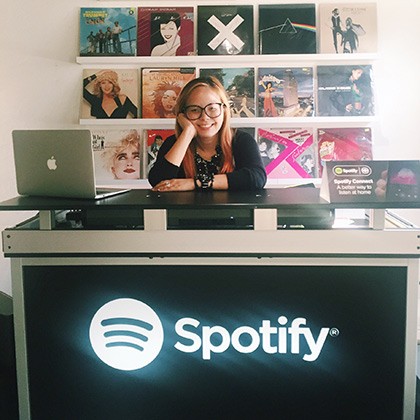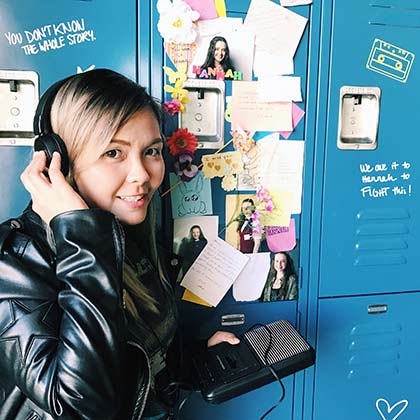 Continue reading below ↓
Recommended Videos
If there were a hashtag that would be closely associated with how I've lived my life for the almost half a decade, it would be one of my favorites—#notavacation. Until recently, I've been working back-to-back stints, doing PR for two of the world's coolest and biggest global brands, Spotify and Netflix, in Singapore where I'm currently based. I definitely signed up for a life filled with non-stop hustling, jumping on cross-country flights, and staging exciting events as well as campaigns.
Through both roles, I was able to break into Silicon Valley, get a glimpse of Hollywood, not to mention fly to various cities in Europe, North America, and all around Asia on business trips, hence the use of my favorite hashtag. Posts on my social media channels helped paint such an appealing picture of these glamorous, globetrotting gigs.
I truly enjoyed the journey of building the brands' footprint across Asia from the ground up, through stories that resonated across cultures. For the past few years, I made the most of both jobs as much as I could. As a reminder to always be grateful, every day I asked myself, "What are the chances you'd get to land back these back-to-back dream jobs?"
But while I gave my jobs my all, I was starting to feel empty inside. Being on the road for more days in the month than I was at home was taking a toll. I was left with barely any time for my personal pursuits and domestic life. I became anxious and irritable.
Little did I know, I was becoming the worst version of myself.
It was a series of small episodes that made me realize that I needed to take a break from all of this. There was a day when I ended up in the office on a weekend—turns out I had keyed in my destination incorrectly and didn't even notice. I narrowly missed a long-haul flight and ended up being the last to board because I was so engrossed in doing something else to notice the time passing by. I put salt in my coffee during a meeting and realized my mistake only after I took a sip.
Looking back, these instances were pretty laughable, but all of them pointed towards a lack of focus. I consider myself a pretty good multitasker, but losing track of the current moment made me realize that I needed a change.
It also just so happened that I came across a really exciting opportunity, and I knew not taking it would be a big miss. Taking on this new role also meant I could and should take some time off in between jobs, something I had never really done throughout the course of my career across three countries (I had moved from Manila to Bangkok before finding my place in Singapore). After a few days of self-reflection, I decided to make the move.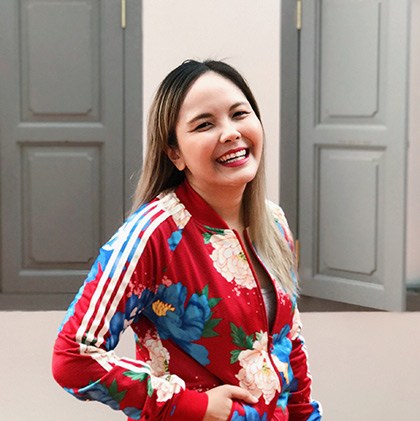 "I can't understand why you quit…this is everyone's dream job," said several people who were quite surprised by the move. I don't blame them. In today's world where you are defined by your LinkedIn headline, I know walking away from a stable source of income or a prestigious role for a global brand can be deemed downright ridiculous.
But with my decision to go on a break came several realizations:
Never make the mistake of attaching your self-worth to a job—no matter how amazing it may seem to be. While jobs help us grow personally and professionally, it is important to keep in mind the importance of your own health and sanity as you go through the daily grind.  


Don't be afraid to go with your gut, whether it's telling you to take time off or move on. A good decision now may be better than a great decision later.


At the end of the day, always choose life, and with it, your own happiness and meaning. Over everything. It takes a lot of self-awareness and courage to listen to your true self, but that's who you'd really need to answer to.
These days, I'm enjoying a new kind of busy. What used to be days filled with meetings are currently filled with domestic duties and personal projects. I'm back to cooking my husband's favorite meals, decorating my home, meeting friends I haven't seen in a while—even learning a new fitness routine! I'm also exploring making potential investments back home because I think now's a good time to get started. At first, the thought of detaching myself from everything I used to do at the workplace was a rather daunting one, I can say I'm pretty much enjoying this break, at least for the time being.
Don't get me wrong, I am not advocating YOLO, but more of introspection, to cut through the noise of the busy world we live in. These newfound realizations would not have been possible had I not made the conscious choice to stop, breathe, and reset so I can be better prepared for the next professional challenge in my career.
I believe that it's important to take some time to ask yourself—what do you really want to get out of what you're doing right now? Does doing what you do make you truly happy, or is this a means to an end? What makes your life a truly meaningful one?
It has been almost two weeks since I started my vacation from my #notavacation life. I know this won't be forever, so I'm really looking forward to new life lessons I have yet to learn as I enjoy this hiatus from the daily grind.
At the same time, what gets me all excited is the thought of going on back-to-back travels to satisfy my wanderlust outside of my usual business trips. I'm about to enjoy some real vacations this time around, after all.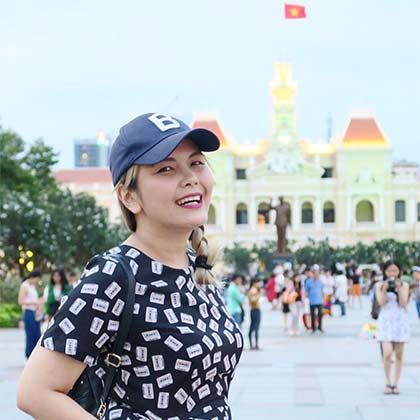 Follow Belle on Instagram.