Arguably the grandest event of the year, Vicki Belo and Hayden Kho's stunning wedding in Paris is still the talk of the town. Everything—from the bride's gorgeous gowns to the exquisite wedding venue—looked like a dream. And who can forget the couple's first dance on the steps of the Opera Garnier?
ADVERTISMENT - CONTINUE READING BELOW ↓
Emma Wilson is the woman in charge of the videography team who shot Vicki and Hayden's special day. She is the Creative Director of Story Of Your Day, and is also a former BBC news reader and video journalist with more than 20 years of experience under her belt.
Cosmo.ph spoke to her briefly about what it was like to cover the Belo-Kho wedding on September 2.
How were you asked to cover this wedding?
I was actually approached earlier this year by Yaparazzi Events. They found me through French Wedding Style Blog and liked the fact that I [focus on] intimate storytelling films.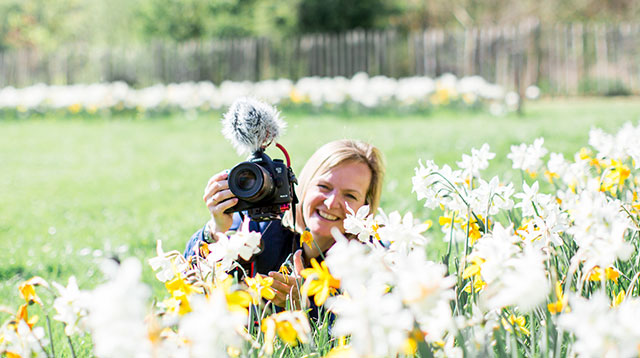 What was your first impression of the couple?
I had a fantastic rapport with Hayden, and we're actually still in touch. I spent more time with him. My team and I were also there when he was getting ready [for the ceremony].
(On her blog, Emma wrote, "I captured the moment Hayden was [memorizing] his vows and listening to 'In Control' by Hillsong United. It was very emotional. And it was also very surreal when he asked my advice on which aftershave he should wear. I preferred French Lover, a cologne by Pierre Bourdon for Frederic Malle, and the choice was made!")
I didn't have as much time to speak with Vicki because she always had photographers, makeup artists, and stylists around. But whenever we spoke, she was always lovely. I also met Scarlet, who is such a clever, smart, funny little girl.
Did you know they were famous?
As a journalist, I, of course, did my research, but I had no idea how famous they really were. Even when I saw how many Instagram followers they had, I was still shocked by how many fans [showed up at the wedding]. People were even trying to sneak in the church!
ADVERTISMENT - CONTINUE READING BELOW ↓
In terms of the video, did they share certain preferences or have any special requests?
No, they totally left it up to me. They trusted me.
How much planning time did you have from when you were approached until the actual wedding?
Not much at all. I didn't know the entire plan until we were briefed right after we got to Paris. After the meeting, I knew I needed another videographer. My third videographer flew in on Thursday night (August 31). I knew I could do it, but I wanted to nail it. I want my film to reflect how awesome the wedding was. I wasn't worried I'd miss anything because I knew I had the experience, and that gave us the capacity to have six cameras for the ceremony and six cameras for the first dance—with each videographer operating two. I'm really proud of my team. Even if a wedding is of massive scale, videographers don't have to take over. We remained discreet [the whole time].
ADVERTISMENT - CONTINUE READING BELOW ↓
But on September 2, there were surprises that were surprises to me, the planner, and even to the couple! It was an excellent production.
Emma wrote extensively about the wedding on her blog. You can also visit her Facebook page for updates or follow her on Instagram. 
Follow Ysa on Instagram.