You know that feeling you get when you're planning for your next trip or looking for the best tour package, and you think you've got it all covered, but it turns out to be pretty meh? Like it'll do, but it could be better? Dijo Songco and Monica Copuyoc know exactly how you feel, and that's why they created Bookie PH.
What made you want to leave your last job?
Monica: Before Bookie PH, I worked in e-commerce. Around that time, na-uso mga seat sale, so traveling became more affordable for us. Professionally, I wasn't at my happiest. I'm not saying it's always been my dream to start a business, but even while I was still at my old job, I was looking for something else. I was still sending out CVs to other companies. Because Dijo and I were traveling more, we found little things in the way we traveled na we felt we could do better. Our friends also kept asking us for recommendations and tips whenever we got back from our trips, so parang the idea slowly blossomed.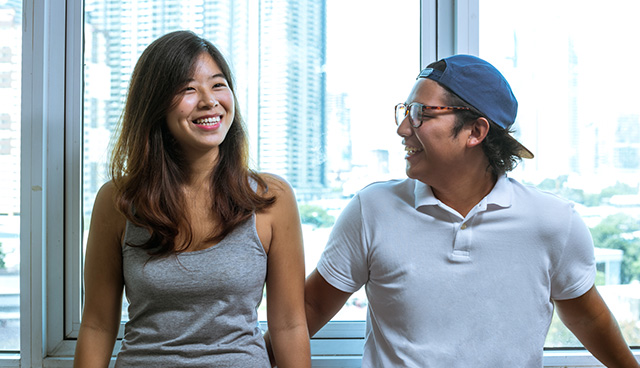 Continue reading below ↓
Recommended Videos
Dijo: My friends and I had a production house. Unlike with Monica, I wouldn't say I was unhappy naman. It just wasn't really something I was super passionate about anymore. I found myself wanting to turn our travel conversations into a concrete plan.
How did you come up with Bookie PH?
The trigger was a Coron trip we booked years ago. We paid P12,800 each and it was for around three to four days. It was your typical 4D-3N package na hindi customizable. It only had one tour! Sobrang hindi sulit. We felt like we could have done so much more had we been able to curate our itinerary. And our hotel? We found out that for those packages, you really have to read the fine print. Our package included the hotel "or similar type." It was really shady. And the thing is, you wouldn't know until you get there. Out of these frustrations, Bookie PH was born. We wanted to come up with an idea that answered our own concerns and issues. Thankfully, we later found out that there's a market pala. 
What makes Bookie PH different from other travel agencies?
It's sulit. To clarify, that doesn't necessarily mean mura, although we also cater to clients with a tight budget. We're really all about value for money. We're not just here to compete; we want to elevate the game. We want to bring more to the table. Admittedly, we're not the cheapest option out there, but we're different because we let clients customize their trips. Bookie PH is a curated service to make DIY traveling better. You're not constrained because we don't sell set packages. We target yuppies who have more money to spend, but don't necessarily have the time. And we're with you every step of the way. When you book a trip with us, there's still the human element. For example, all the hotels and restaurants we recommend, we've been to. We've personally checked all of them. We want our recommendations to mean something, to feel like they just came from a friend. Every time we go to a place, we check around 10 hotels. When we get negative feedback about a certain hotel or restaurant, we first look at online reviews, and then we make sure to check it out again before we decide to take it off or retain it. It's a continuous process to improve our business.
What steps did you take to start your company?
We started by taking a few seminars, so we can learn more about the technical aspects of travel agencies. Financially though, corporations are required by the government to have at least PHP 1,000,000 in terms of capitalization. We had to have 25% of that in the bank. There are also a ton of permits involved. A lot of small businesses nowadays aren't registered yet, and that's okay if you're just starting. However, if you're really serious, we advise you to gather enough resources, and register your business. Trust us, it'll be worth it. For example, if you're looking to land a corporate account, most (if not all) companies wouldn't go to you if you don't have the right business documents or if you can't issue them an official receipt. If you decide to register as a corporation, you'll need five people in total. Our network helped us out a lot, too. We both took up Communications in college so we heavily relied on our network for developers, graphic designers, and advertisers. We have a specific team that has known us since day one and they're a huge part of what we are now.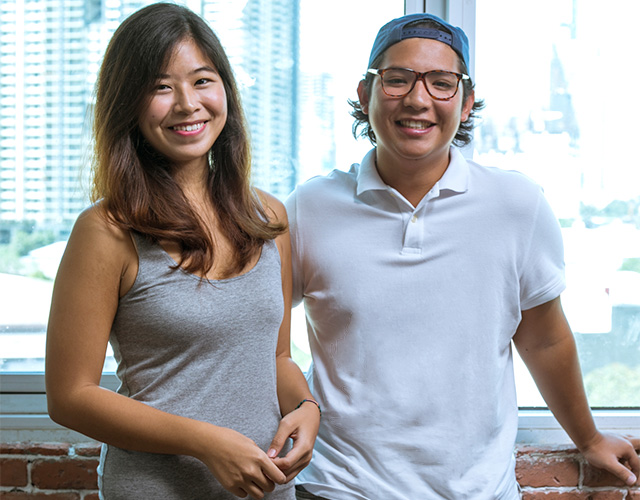 How are you doing financially?
D: It took us a year and half, but we're finally stable enough to really invest in a good office space. It's not big or anything, but it's ours. It's in a building along C5. And the rent is P7,000 a month lang! This year, our plan is to slowly expand the office as well as the team, and hopefully continue to build on that momentum. To be honest, we're still doing rakets. Hindi talaga kaya if we rely lang on Bookie PH because most of what we make goes back into the company. I still do freelance marketing work for our family business.
M: Rakets do help. I also just started a bag line called Caysh. It's another passion of mine—prints.
What kind of feedback have you gotten? How do you handle it?
D: The truth is, for every 20 happy customers, there's probably one unhappy client (and there's nothing wrong with that). After each trip, we send the client a survey. When we get negative feedback, we're really responsive. It can be something as simple as the fact that the hotel's AC shuts off at night. We let the hotel know so they're aware of the client's experience. It's up to them to resolve it. In one instance, the hotel decided to retrain their staff, and that's so good to hear. We value our merchants just as much as our clients. We focus on building those relationships talaga. But there are also clients who get mad at us for things we have no control over. And that can be pretty frustrating.
M: Pero siyempre, no matter how much we aren't to blame, if something dampens their trip, we feel bad. Nasira pa rin araw nila, and that's not what we want. When that happens, we do as much as we can to make it up to them, just so we know we've done everything we can and more. We want to provide the best possible customer service to all our clients.
Follow Ysa on Instagram.