If you aren't in the medical field, chances are, you aren't entirely aware of  the real ~struggles~ plenty of medical interns and doctors in the Philippines face. Spoiler: It's way beyond what American TV shows or K-Dramas portray.
Here, 7 Pinoys spill what it's really like:
Dating isn't always as ~*steamy*~ as Grey's Anatomy.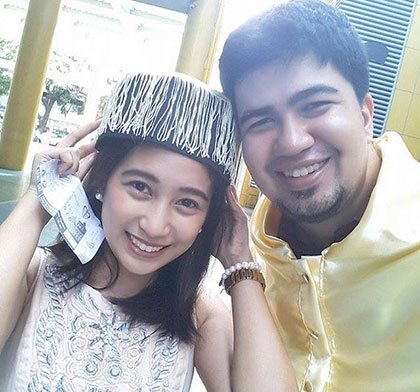 "One time, I think I came from a draining exam 'nung second or third year, then syempre we scheduled a night out—just a dinner and movie. He came over to my house early, but I said I'll just take a nap [because I was so tired]. I ended up sleeping for hours! Ayun, nag-games sa FB na lang yata siya sa sala. Hindi niya ako ginising. After my supposed 'power nap,' gumising ako around 10 or 11 p.m. na. 'Di na kami tumuloy, but then the night ended well naman." —Geanne Alyssa Negre, M.D., Far Eastern University 
***
But you can definitely find your own McDreamy!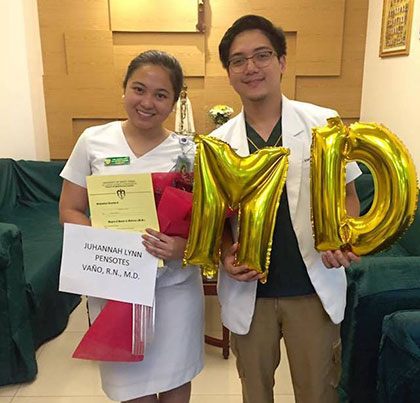 Continue reading below ↓
Recommended Videos
"My boyfriend is my senior and being with him for almost four years really helped in the transition from being a medical student, clinical clerk, and now, a post-graduate intern. He was my personal tutor and ultimate support system. The most common struggle we [face is finding] the time to go on a holiday or even just a simple date because sometimes our schedules don't match. But the beauty of having a doctor as a partner is that he'll always be patient; he won't demand too much of your time because he knows what you're going through and will try his best to understand." —Honey Vaño, M.D., University of Santo Tomas
***
Surgeries change lives!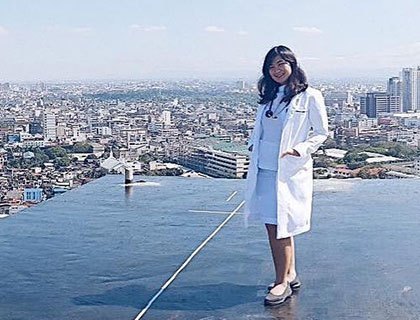 "I've assisted in many surgical procedures, but the one that struck me the most was a left breast mastectomy. The surgeon successfully removed the mass as well as the entire left breast of the patient. I thought of my mom who had undergone the same procedure and is now cancer-free. This experience reminded me why I wanted to become a doctor in the first place. It feels so rewarding to be a part of a life-changing moment." —Manette Dejelo, FEU-NRMF
*** 
Psychiatric cases can be filled with suspense.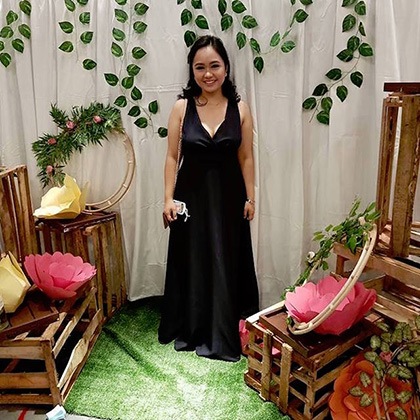 "All psychiatry patients are actually memorable but the case that [left an impact on me] is a then five-month pregnant patient with Major Depressive Disorder. When I first met her, she was always in one corner of the room, staring blankly at the wall, avoiding all interactions, and having crying spells. One time, while she was looking down with her hair slightly covering her face, I tried to make eye contact. Like a horror film scene, she suddenly lifted her head and stared at the ceiling instead. As days went by, I consistently told her random stories and words of encouragement although I'm not sure if she was listening (she was catatonic). [She eventually showed signs of improvement.] I was glad to see her going out of the room and having her meals with other patients. When she was about to go home, I was excited but when I saw her, she was shaking in fear and crying. Her mother then came and said words I cannot comprehend as she used a different dialect. When I assisted her into her wheelchair, she wet herself in fear. I cannot forget that moment until today—six years later—because that's the time I realized that mental health education is necessary in our country. Even families could become triggers of psychiatric issues because a lot of Filipinos don't [know] the right way of dealing with these patients." —Charmaine Parado, M.D., University of Santo Tomas
*** 
Doctors' hearts break when patients experience money problems on top of their health issues.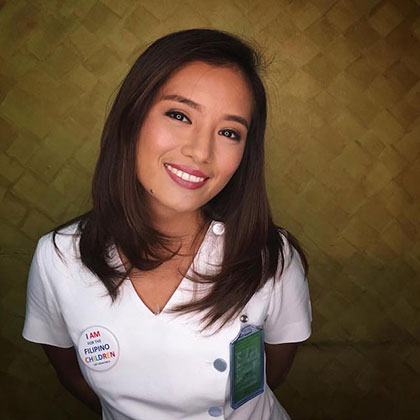 "As a medical trainee in the Philippines, it is inevitable that a majority of the patients are impoverished. It is both saddening and even more frustrating when a patient's financial status threatens their well-being. While doing rounds one day, a patient's relative called out to me and pointed me to a woman who was climbing out of the second floor window. I was stunned. As soon as I realized that she might jump from the window, I immediately ran and grabbed her. It turns out that she decided to end her life so that she would not be a financial burden on her family, which made me realize that there is a bigger problem going on in healthcare. There is only so much we can do. Poverty contributes to the overall mortality of patients." —Roni Mendoza, M.D., UST
*** 
It's 2017, and some people still belittle female doctors.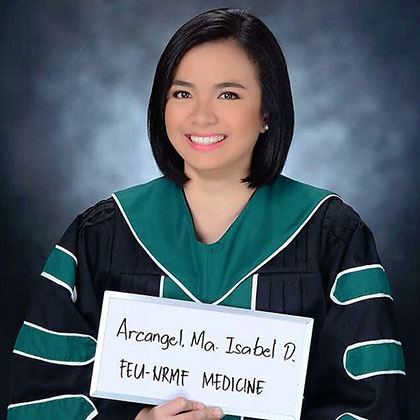 "During a surgery rotation, my female co-clerk on duty was asked by a nurse to assist in an orthopedic operation since all of us were on deck. She immediately went inside the operating room. The male resident inside checked her out from head to foot and asked the nurse why she called a female clerk. The nurse answered that there was no one left outside. He shouted, 'Ano kaya mo ba, ha? Ha? Ha?' and laughed. She was flustered but still managed to finish the operation. When we were all in the clerks' lounge, we found out that that particular resident was known for ridiculing female clerks in the OR." —Isabel Arcangel, M.D., FEU-NRMF 
*** 
Still, Pinays kick ass in the field!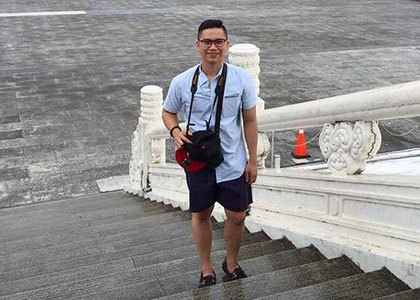 "Women have worked as hard as male doctors—at times, even harder—and have been recognized as equals in the healthcare team. Female physicians are breaking stereotypes. I personally know a lot of women who've taken the chief resident position of their respective programs. [There are also several female department heads, deans of medical schools as well as graduates of specialties known to be 'exclusively for men.'] Gender has little role in today's medical field. Academic excellence, leadership, grit, perseverance, passion, and compassion are what make a difference." —Igie Mendoza, University of the East Ramon Magsaysay Memorial Medical Center
Follow Ginyn on Instagram.