Jobs in the information technology sector often make it to lists of the most in-demand and most well-paying jobs in the Philippines. While we can't always wrap our heads around what our friends in IT do for a living—all that jargon is INTIMIDATING—we know for sure that they're earning well. Now, bring a Pinay IT professional to a major world city, and she'll really rake it in.
Here, we got eight Pinays working in different IT roles abroad to tell us how they got their jobs, how much they're earning vis-à-vis the higher cost of living, and how different the IT landscape and workplace culture are from what we're used to here. If you're an IT practitioner and you're ready for a new challenge yourself, read on.
Alyssa, 
26
Occupation: Project consultant
Hometown: Manila
Current location: Dubai, UAE for the past 4.5 years
Before I moved abroad, I was in college completing my bachelor's degree. I hadn't done any work in the Philippines as I left a month after I graduated.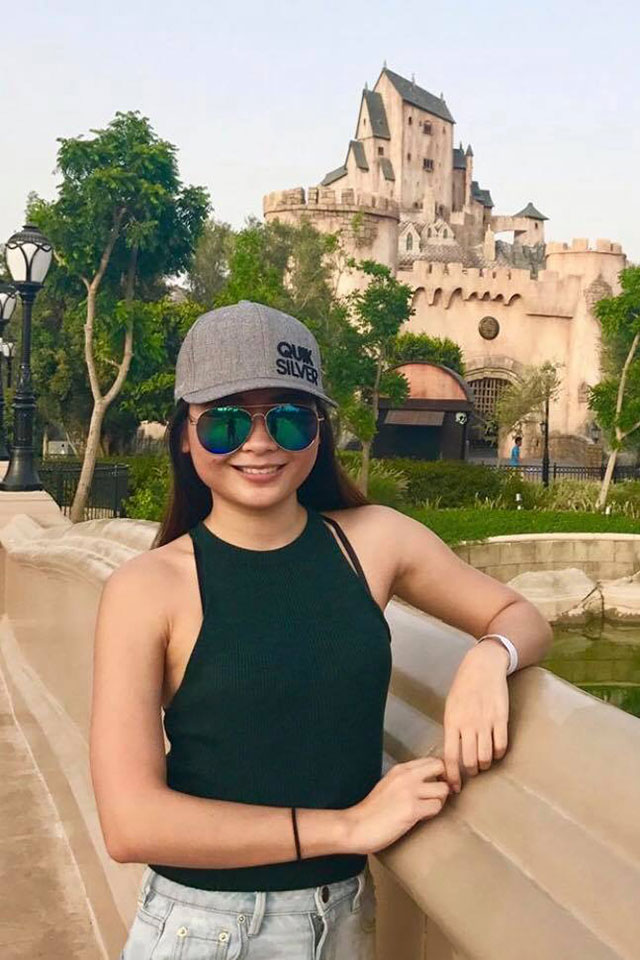 I decided to work abroad because my mom works in Dubai and she had this dream for me and my siblings to be with her as soon as we graduated. I got my job here through an internship program—I worked as an intern for six months and got the job offer after.
In my current job, I work at a big multinational IT company coordinating with the company's different geography leaders on how they can offer our IT academic program to clients. This entails customizing their website's user interface, presenting how the operational process works, and doing a demo on how to use the different admin tools that we have. I am also a second-line support for any issues their client might face in terms of accessing the website. Lastly, I work with executives to generate reports and determine key performance indicators (KPIs) and returns on investment (ROIs).
Here, I earn around P400,000 a month. There's no tax here, so there are no deductions, which is a good thing. Meanwhile, the salaries offered to me in the Philippines before I left were around P20,000 a month, and would still be taxed.
Looking at the IT landscape here in terms of gender, I can say that, while the IT industry itself is male-dominated worldwide, I've seen an increase in female IT professionals in the UAE in the past four years. Our company itself had an increase in female workers. The government also helped by establishing the UAE Gender Balance Council in 2015 which promotes gender equality in the country.
These are the upsides and downsides of working in IT here: One upside is that it is a very evolving sector; every year there would be new things to learn, so there are always opportunities for you to grow. The downside of this is that fresh graduates are more up-to-date with the key standards so there's always a lot of competition in the workplace.
Citadel, 
29
Occupation: Software engineer
Hometown: Davao City
Current location: Tokyo, Japan for the past 3 years and 5 months
Before I moved abroad, I was doing mostly quality assurance-related tasks for a few years, then I switched jobs to become a full-stack developer and got assigned to a team that created an online shopping website.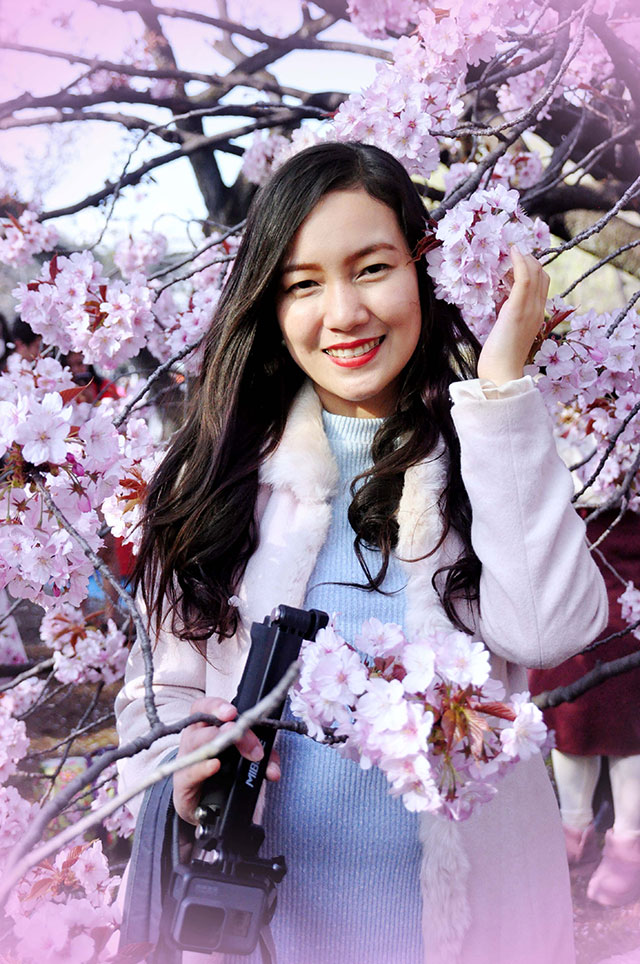 I decided to work abroad because, although I was already in a good place in my career, there was a nagging part of me that craved more experience and a different environment that would cater to both my loves of learning and traveling. Japan was a top choice for me—while it is one of the leading innovators in technology, it also had a lot to offer in terms of cultural experiences and sceneries. I browsed online, found a job prospect through JobStreet, went to a series of examinations and interviews, and finally got hired.
In my current job at a company that services a bank in Japan, I am involved in all the phases of the development: from the specification creation, to coding using JAVA, to testing, to bug-fixing. In contrast, the workflow I had in the Philippines as a developer lacked a few factors with regards to the stages of software development.
Here, I earn around five times the salary I was earning before I left the country.
Looking at the IT landscape here in terms of gender, I can say that the IT industry in Japan only has a few women in it. In our team of 28 members, 27 are men and there's only one woman, and that's me. I think most of the local Japanese women are not really interested in a career in the IT industry, so a woman in a team of programmers and developers is a rare sight.
These are the upsides and downsides of working here: Apart from the country being technologically advanced, working with the Japanese has been pretty special. It's astounding to really see them in their element: their hard work, discipline, attention to detail, and respect for time. No wonder their products are always of the best quality. On the downside, I can't use my English skills here; I had to learn Japanese.
Donna, 
34
Occupation: Software engineer
Hometown: Davao City
Current location: Sydney, Australia for the past year
Before I moved abroad, I was also doing software testing—basically performing several testing activities to evaluate the quality of applications and making sure that it is behaving as expected.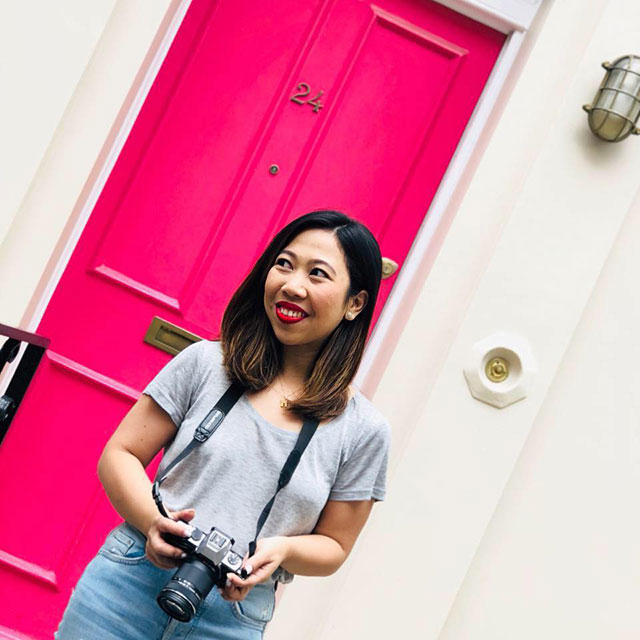 I decided to work abroad because, while I was pretty much happy and content in my previous job in the Philippines, I had decided that if I did leave the company, it would be for another country. A friend and ex-colleague told me about the job opening in Sydney and that I should submit my CV. I was also scheduled to go on holiday in Sydney a few weeks after and I ended up loving the place, so the rest is history.
In my current job, I get deployed to different clients and work on client sites and interact with clients more, whereas in my previous job I was only working on projects for the company. And currently, the engagements can be as short as a few weeks or can last a year or more, which also means that I need to learn different domains depending on a client's line of business.
Here, I earn around three times more than what I earned in the Philippines, but the cost of living in Sydney is also greater than that in the Philippines.
Looking at the IT landscape here in terms of gender, I can say that it's not so different here and in the Philippines: There are still more guys compared to girls. I've worked in teams where I'm one of two girls in a team of 10 or so. Although in my experience, I've never felt at a disadvantage because it all boils down to skill and not gender.
These are the upsides and downsides of working here: In general, work-life balance is really promoted here. Also, Sydney is a popular destination for expats, so I work in a very multicultural workplace. On the one hand, you have several people from different cultural backgrounds with varied styles of collaboration; on the other hand, it teaches you to be more flexible, open-minded, and tolerant. Another thing I've noticed is that people here usually tell it like it is; they don't sugarcoat their words to appease others like Filipinos do.
Florence, 
34
Occupation: Support account manager
Hometown: Bacoor, Cavite
Current location: Dublin, Ireland for the past year
Before I moved abroad, I was working as a support account manager for an IT BPO which was servicing my current company, a travel technology company. The Philippine company used to send me to the company based in Dublin on a regular basis.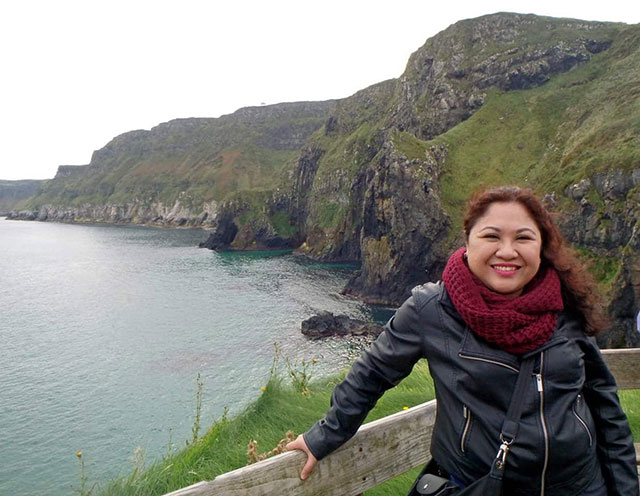 I decided to work abroad because during one of my earlier visits to Ireland, I met my now-husband. When I informed the company in Dublin that I would be migrating to join my husband, they made a special arrangement with the company in the Philippines for my permanent work transfer.
In my current job, I am the voice of the customer in the company, being the first point of escalation for day-to-day issues. I work with project managers, development leads, testers, and operations engineers to deliver the right product solution to the customer. I am privileged that my role now is the same as the role I had in the Philippines as it is basically one and the same client base.
Here, I earn around P300,000 monthly. Before I left the Philippines, I was earning about P90,000 monthly. In terms of the pay, there is a huge jump to also cover the greater cost of living in Ireland. However, if you take into account social services and the quality of life, they pretty much compensate for the huge difference in living costs.
Looking at the IT landscape here in terms of gender, I can say that in the Philippines, there are a lot of IT professionals who are women. It is very much accepted for women to manage teams, or even direct projects. In Ireland, I would say that acceptance of women in the field is also the same and Ireland is a good country for gender equality in the workplace—even though in our Dublin office of 25 people, only three are women, myself included.
These are the upsides of working in IT here:  People value work-life balance. There is a premium focus on everyone's mental health so people try to achieve that balance. If you've been working with an approach where being highly efficient is the be-all and end-all of your performance, you'll find that you have to adapt to the relaxed culture of the Irish to be able to deliver more.
Janelle, 
29
Occupation: Project analyst/coordinator
Hometown: Quezon City
Current location: Vancouver, Canada for the past 5 months
Before I moved abroad, I was working in application support for a tech company on a work-from-home basis. Prior to that, I was an IT specialist for an IT company.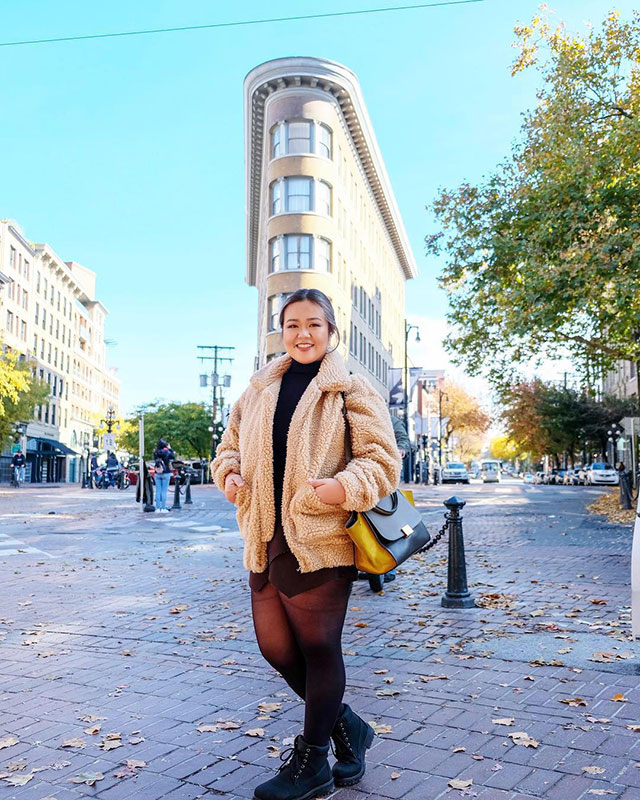 I decided to work abroad because, after working from home for the past three years, I realized I wanted to avoid the traffic in Manila as much as possible. Looking for a new job meant that I may have to give up my work-from-home benefit, thus I tried my luck and applied for permanent residency here in Canada. I reached out to a non-profit organization that helps new immigrants and refugees here in Canada, and luckily they had an opening in their IT department.
In my current job, I maintain applications and provide IT solutions that would help in the company's day-to-day operations. It is different from my previous job as it's not a very technical role, but the culture is very different. Considering that it is a non-profit organization, there is no pressure to meet goals and such, but you have to keep in mind that somebody's future relies on your work.
Here, I earn around around 40,000-45,000 CAD (around P1,586,000-P1,784,000) a year here, compared to the 13,000 CAD (around P515,000) I was earning in Manila. You have to consider though that Vancouver is a very expensive city. I may earn more, but the cost of living is very high.
Looking at the IT landscape here in terms of gender, I can say that female participation is high in tech, but majority of the workers are still men. That said, I've noticed that there are lots of movements and programs dedicated to supporting women's advancement in the tech industry.
These are the upsides and downsides of working here: Vancouver is a rising tech and startup hub, and the startup scene has been growing tremendously for the past decade. In general, working in Vancovuer is great as healthcare is free from the government and companies would offer extended benefits like dental, chiropractic, etc. Downside is that employers give importance to Canadian experience—as an immigrant, you may need to consider updating your knowledge and studying again.
Jen, 
30
Occupation: IT solutions consultant
Hometown: Palawan
Current location: Singapore for the past 3.5 years
Before I moved abroad, I was working as a SAP applications developer—a programmer. I was part of a big developer "factory" where I got assigned projects to finish in a specified timeframe.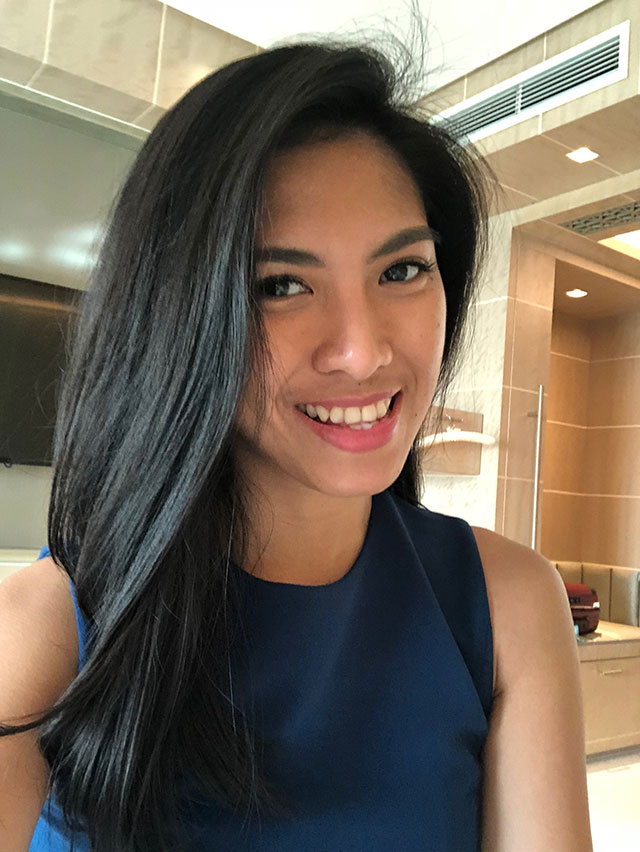 I decided to work abroad because I wanted my career trajectory to take off, and to increase my earning potential. I had zero savings while working in Manila because, being a probinsyana, I was also paying rent and living expenses. I applied through Monster.com, got a series of Skype interviews, and a week later, I was signing my job offer.
In my current job, from doing programming, I shifted to a mostly client-facing role six months ago, which encompasses linking up technology and business aspects. But up until that shift, I had been doing the same job I was doing in the Philippines; only difference was the size of the development teams here in Singapore is much leaner so it meant I had to develop programs across different modules. In some projects, I was the sole developer for an entire team of consultants.
Here, I earned around five times what I was earning in Manila—around P200,000 per month—as my base salary upon my move. Since my career shift, my salary has significantly increased. Of course, note that the cost of living in Singapore is among the highest in the world.
Looking at the IT landscape here in terms of gender, I can say that there are not a lot of female IT practitioners in my field, especially in my previous technical domain, programming. I have learned to work my way through it, and definitely can see the value of having more women who have the same technical skillset as that of a man. There are a lot of things that we bring to the table in this field, such as having a cool head, organization skills, empathy, etc. I find that these help balance a technical team filled with manly egos.
These are the upsides and downsides of working here: The obvious upside is that it pays well to be here—on the flipside, our Filipino IT professionals back home are grossly underpaid. Another upside is that I got to learn so much about SAP, not just from the coding experience but also the functional and business aspects of it. On the downside, one thing that is very challenging here is the uncertainty that comes along when you're not a permanent resident. Some IT professionals don't get renewed for their work visa; some get rejected upon visa application or renewal. And if the clients don't like your output, you can be out of a job the next day.
Marialyn, 
30
Occupation: Business manager
Hometown: Iloilo City
Current location: Kuala Lumpur, Malaysia for the past 4 years
Before I moved abroad, I was a home-based telemarketing executive supporting an Australian software company. Prior to that, I had worked with a couple of other BPOs in a similar capacity covering the IT industry.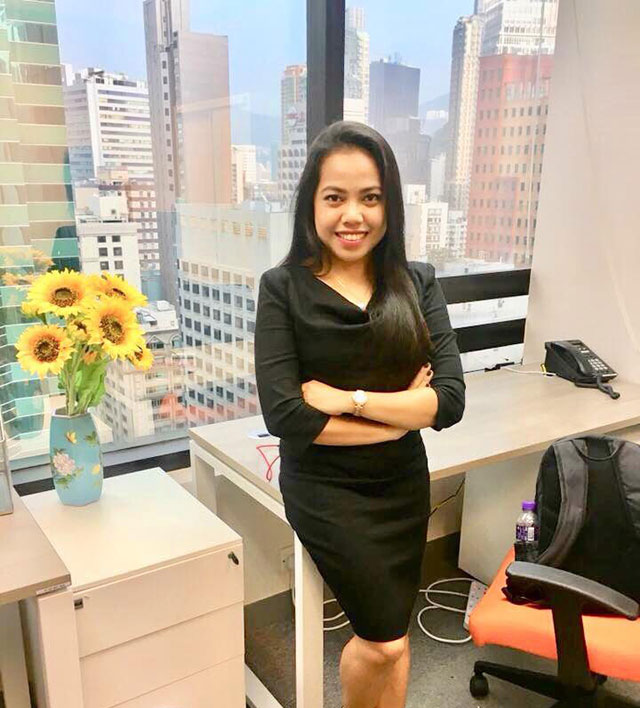 I decided to work abroad because, being quite active on the professional networking site LinkedIn, I got to connect with a software startup in Malaysia which showed interest in my skills and my ability to execute independently. As the job profile was interesting with a broad portfolio, I accepted the challenge.
In my current job, I look after the businesses of the company, manage clients after closing deals, and ensure the success of projects. I found it quite a struggle in the beginning as the job profile and technology environment were different from what I was used to. As a behind-the-phone faceless entity in my previous job in the Philippines, suddenly having intense face-to-face meetings with enterprise customers discussing technology solutions was very stressful. But it's been interesting, fun, and challenging at the same time.
Here, I earn around almost four times what I was earning in the Philippines. When I started, it wasn't that great, as it was almost the same as what I was earning in the Philippines. Now, I am satisfied with my career growth, both in terms of job role as well as remuneration.
Looking at the IT landscape here in terms of gender, I can say that the ratio of male to female practitioners in IT is equal. Females are able to keep up with their male counterparts in this line of field, be it in software development, sales and business development, human resources, or even project management. I have witnessed several female practitioners occupy decision-making positions and drive businesses quite well.
These are the upsides and downsides of working here: The upside is that you get to work with people of different nationalities, which means being exposed to different cultures. The downside, as with any demanding job, is stress. The IT industry is very dynamic and a multicultural workplace has its own complexities wherein you have to be sensitive to feelings and behaviors while dealing with colleagues, clients, and business partners.
Wax, 
36
Occupation: Software development engineer in test
Hometown: Cagayan de Oro City
Current location: Washington, USA for the past 10 years
Before I moved abroad, I was a software engineer for a startup company that specialized in the design of advanced network solutions for the Next Gen Internet. I was also a part-time university instructor.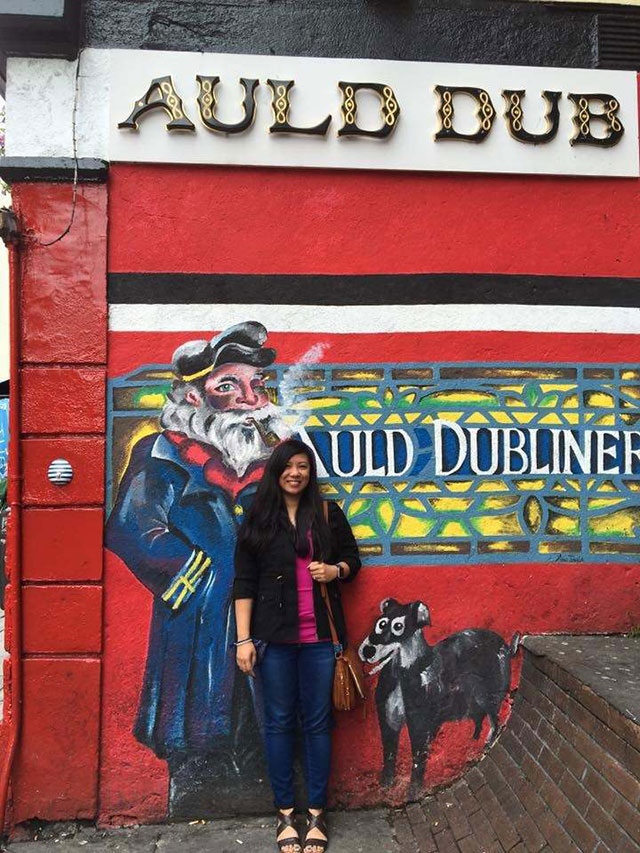 I decided to work abroad because, as I was taking my master's in Computer Science in Cebu, I had this unfulfilled need to learn much more. I decided to pursue a similar master's degree at a university in the US, had my curricular practical training at a very well-known IT company in Redmond in Washington state, and was able to get a full-time job in the same company after graduation. After a few years, a previous colleague brought me in to work for a travel technology company, which is the company I am working for now.
In my current job, I am a software engineer in test—I still write a lot of code, but mainly for testing purposes like tooling and automation. Our team makes sure that we provide the cheapest and best flights to our consumers. The work I am doing now is very different from the work I was doing in the Philippines—it is much more structured, more agile in the releases, and I am much more involved and I help make decisions for our team.
Here, new hires earn around at least 100,000 USD (around P5,305,000) annually for well-reputed IT companies in Washington state, and can have an annual increase based on performance. When I was in the Philippines, I earned only around P25,000 per month, which is a vast difference compared to what I earn now. I totally believe that software engineers in the Philippines are way underpaid. We deserve more as we have lots of brilliant engineers back home.
Looking at the IT landscape here in terms of gender, I think the ratio of women to men in my division at my previous company was roughly 1:15 or even 1:20. In my current company, I can proudly say that we are nearing 1:1 ratio, but probably a more uneven ratio when it comes to software engineers (there are a lot of women in marketing and non-engineering roles). As much as we think that women are now more accepted and respected in the field of software engineering, I still feel like we have more to prove just to climb the next rung in the ladder compared to men.
These are the upsides and downsides of working here: Having recently become a mom, I realized how important it is to have the presence of extended family for support—one that you could always count on in the Philippines—especially since I am working full-time in a very challenging industry. But, as a software engineer in the tech-rich city of Seattle, I am very lucky to have been given this opportunity as I get to learn the latest and from the greatest, rub shoulders with the best in the industry, and really improve my leadership and management skills.
Recommended Videos