She may have spent most of her life away from Philippine soil, but in the work she does on the other side of the globe, she has stayed true to her roots.
Seychelle Pagatpatan Wilmouth, 30, is a Pinay currently living in Lynnwood, Washington, USA, a wife and mother to two daughters, and the social entrepreneur behind Silviyana, an online wedding boutique for ethically-minded brides that features gowns by independent bridal designers working with eco fabrics. And not just any eco fabric: Most Silviyana pieces are made with piña, and to a lesser degree, abaca—yes, the same fabrics that go into making the barong.
It was during a trip to the Philippines soon after Typhoon Yolanda hit that Seychelle first connected with artisans working with piña. "I was captivated by women entrepreneurs who were weaving this intricate fiber," she shares. "I was certain that pineapple fiber could be the next international eco sensation."
ADVERTISMENT - CONTINUE READING BELOW ↓
Here, Seychelle tells us what her relationship with the Philippines was like growing up, how the disaster left behind by Typhoon Yolanda instilled in her a strong desire to help her home country, and why she believes in the power of Pinoy craftsmanship—and piña.
Her relationship with the Philippines:
"I grew up in Nueva Vizcaya and moved to Hong Kong when I was three. I was and will always be a small-town girl looking for her place in the big city. A lot of my childhood memories come from my time in the province; it really shaped my love for nature, and my personable nature.
"I actually never felt that I was ever away from the Philippines. Growing up in Hong Kong, our home was still pretty much like any other Filipino household. We spoke only Tagalog at home and my dad related stories of his childhood in the Philippines. He shared his stories of picking up rice grains on the side of the road to be able to have enough to eat, and told me about my great-grandmother's frugality that gave us plots of land that we can now call our ancestral home.
"We always went home at least once a year to see our extended family and get reacquainted with our heritage. My parents always said to me and my sister, 'Ang hindi marunong lumingon sa pinanggalingan ay 'di makakarating sa paroroonan.'"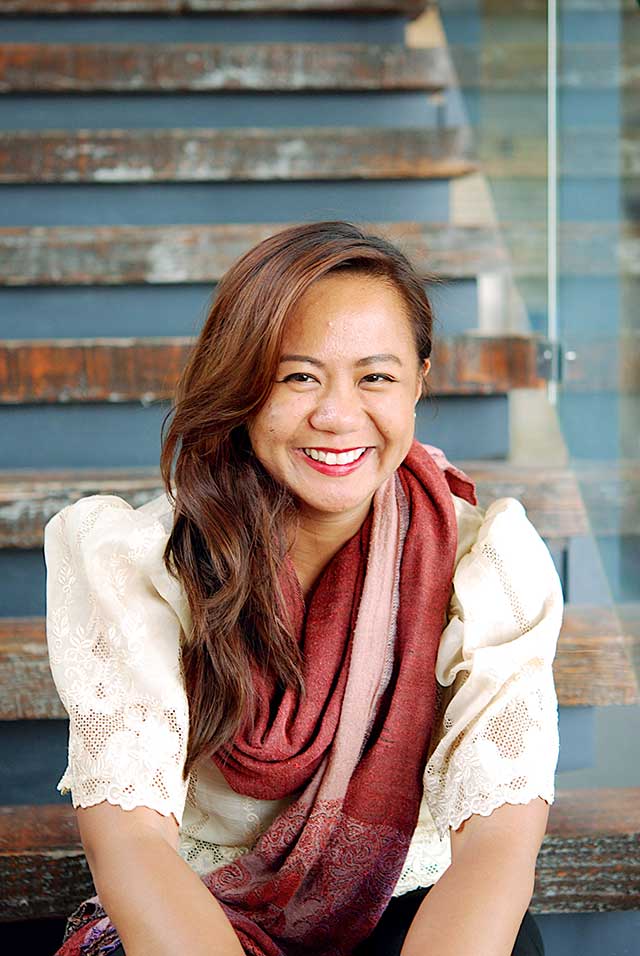 Her background in sustainability:
"I went into university determined to be a carbon tax lawyer. I wanted to be able to understand and quantify greenhouse gas effects on the economy and to create a career as a green superhero in the corporate world.
ADVERTISMENT - CONTINUE READING BELOW ↓
"In the process of learning at the University of Waterloo in Canada, I learned that I have a real stubborn streak and I wasn't sure law school would be able to handle a creative thinker like me with big social ideas for the world. I did a lot of co-op jobs in marketing firms, government agencies, and non-profits doing sustainability work for them. After graduating, I was blessed to land a job as a sustainability analyst for BlackBerry (then known as Research In Motion).
"In 2013, BlackBerry had a massive layoff and unfortunately—or fortunately, given how things turned out—I was one of the ones that got let go. At the same time, Typhoon Haiyan (known as Yolanda in the Philippines) swept through the Philippines, and my Facebook feed filled with friends looking for family and local news explaining that support was not going to the right places due to corruption.
ADVERTISMENT - CONTINUE READING BELOW ↓
"I had a mixture of feelings—sadness and patriotism—and that's when it hit me: I wanted to have a more purposeful career. I believed that there must be a way to pave a career path that works to address climate change head-on, while supporting my home country through economic empowerment."
How Silviyana and her other social enterprise, Grovea, came to be:
"Using my severance pay, I traveled to the Philippines believing that through the guidance of God and a list of contacts found through Google, I would eventually meet people who would show me the way. In Kalibo, I met a women's cooperative that creates pineapple fabrics. I also met a handful of embroiderers in Laguna and other social entrepreneurs and designers in Manila. I brought back a lot of samples and experiences, yet was unsure of what to do next.
"I knew that the barong in the Philippines was traditionally made with piña, and I decided to pitch my idea of introducing the traditional Filipino fabric to the international bridal industry. Through Facebook, I found out that one of my high school colleagues had become a bridal gown designer, so I set up a meeting with her to discuss the idea. She was intrigued, but was reluctant about a few elements of the traditional pineapple fabric. I went home thinking of solutions to all her issues, and the solution gave way to a social enterprise called Grovea International Networks, Inc.
ADVERTISMENT - CONTINUE READING BELOW ↓
"Grovea started as a social enterprise that provides eco fabrics to interested parties. We started supplying eco fabrics derived from piña and abaca fibers to the New York bridal fashion scene. Afterwards, we met a few daredevils willing to take a risk in creating wedding gowns made with our Grovea fabrics, and a lot of them needed to convince retailers to carry their designs. Bridal retailers were more reluctant because most rely on name-brand designers to get brides in the door, and eco and vegan wedding gowns are not quite mainstream yet. So in 2016, I decided to open a flagship store in San Jose, California to support the indie wedding gown designers that we work with by selling their eco and vegan wedding gowns directly to brides.
"However, with our physical store, we found that although our wedding dresses were popular, they were too expensive because we wanted to pay our partners (embroiderers, weavers, and indie bridal designers) a fair wage. With this in mind, we closed the store and recently moved to an online wedding boutique and began providing a dress box service through which brides can try on our dresses in the comfort of their own homes. We cover most of the shipping costs and help create an experience similar to a bridal boutique. We also pass on the savings of not having a retail store back to the bride by offering a significant discount on our wedding gowns, while keeping our premium, quality craftsmanship and materials.
ADVERTISMENT - CONTINUE READING BELOW ↓
"Fast-forward to today, we are now working with five designers on their eco collection, using the modernized versions of the piña and abaca fibers. We are also now building a custom loom for the women's cooperative which will enable them to weave a wider fabric that is in high demand for their customers and ours."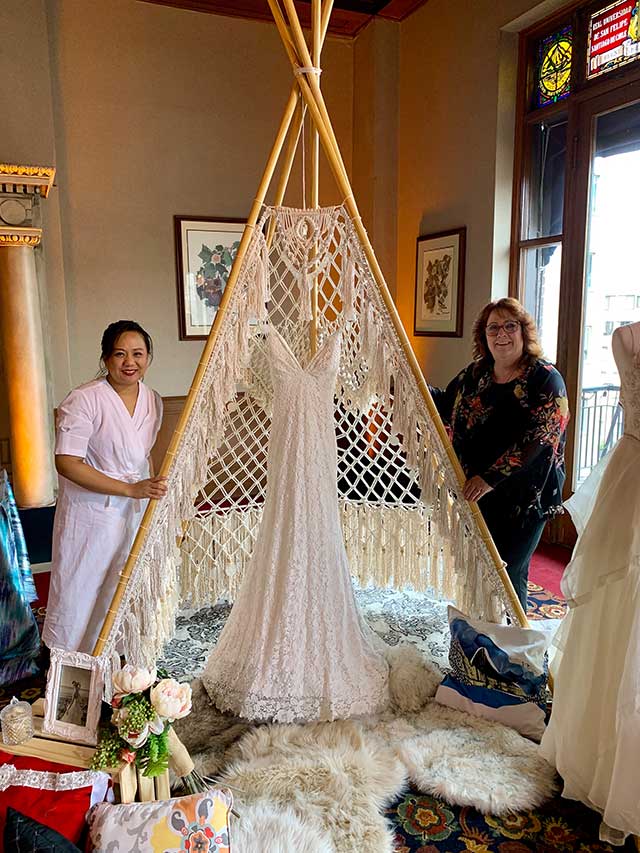 ADVERTISMENT - CONTINUE READING BELOW ↓
About Silviyana gowns:
"We create gowns in blends of piña and spun mulberry silk or blends of abaca and organic cotton.
"The price range is USD 1,000-2,000 (P52,000-104,000) for a complete custom gown. Our gowns are made to measure.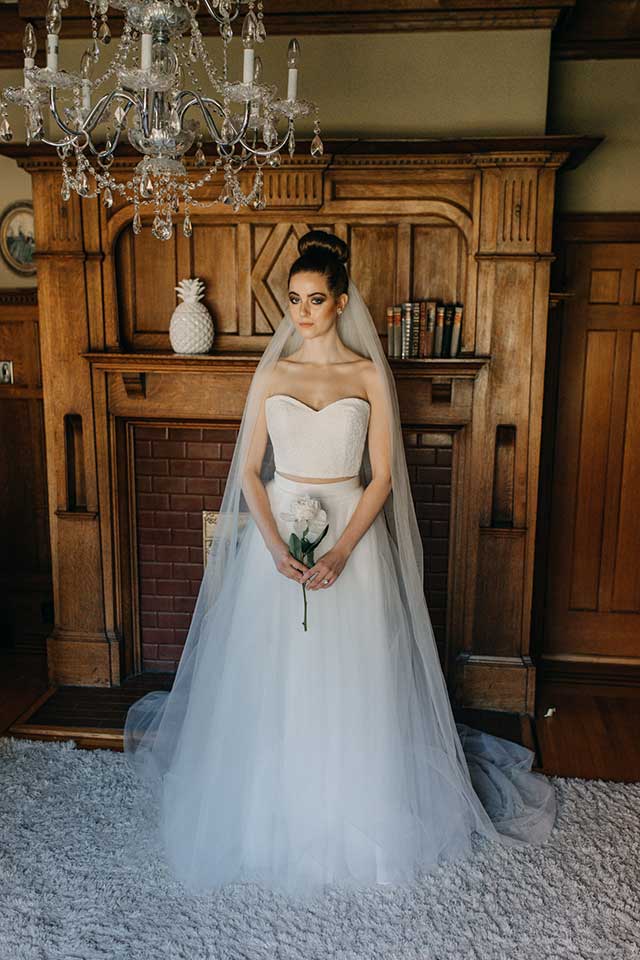 "Most of our gowns are finished by American or Canadian designers, with the exception of designer Roland Magalang of Filipino men's tailoring shop Bergamo, who created our first-ever bridal suit for the powerful bride."
Why she champions piña fabric:
"There is a lot of international interest in our piña fiber. I know of a British company that exports the piña for vegan leather. This is great for our pineapple farmers, but most of the product processing is done in the UK, and I truly believe that we can create more value for our economy by weaving the fabric and embroidering it so it is closer to a finished good before we ship it overseas.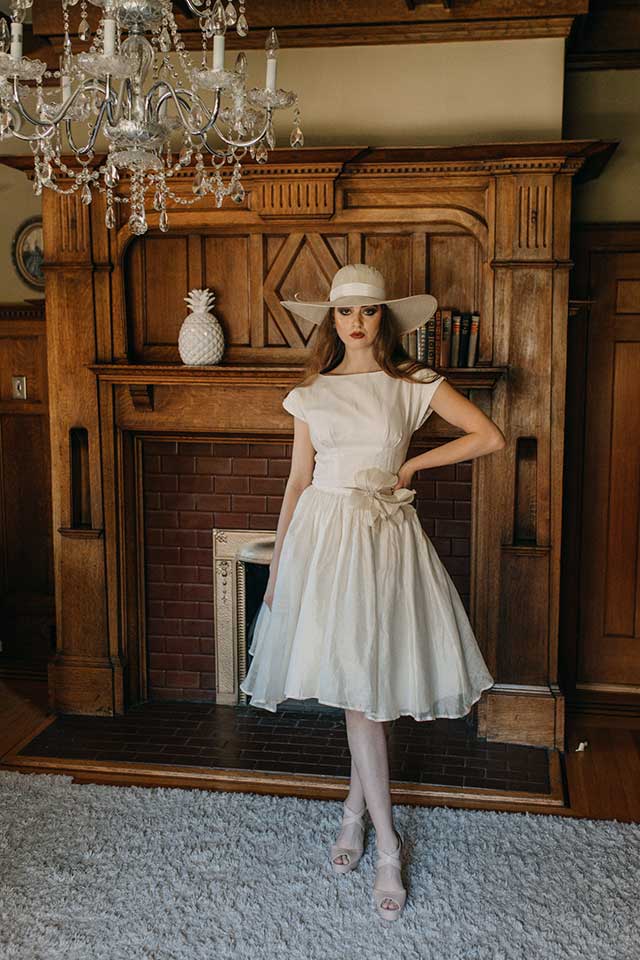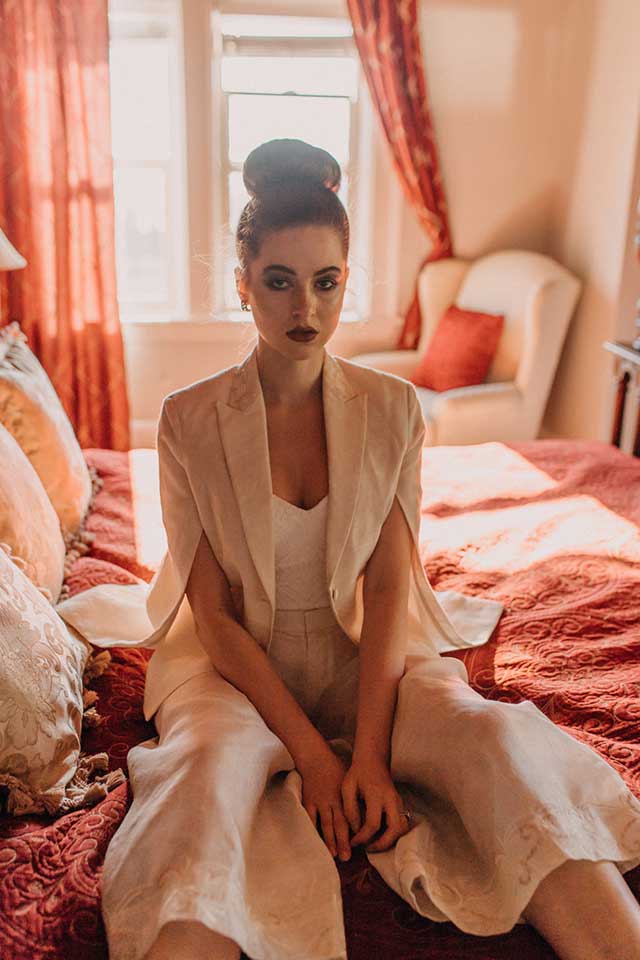 "A lot of our international customers are surprised that there even is such a thing as the piña fabric. I have been approached by other social entrepreneurs looking to create a Grovea-type social enterprise in places like Guyana and Brazil. We are definitely at the frontier of a massive movement recognizing piña."
ADVERTISMENT - CONTINUE READING BELOW ↓
Her dreams and visions:
"I follow big international Filipino designers like Michael Cinco and Monique Lhullier closely and admire their designs. My dream would be for international Filipino designers to use our eco fabrics to create wedding gowns that we can share with brides all over the globe, showing a true representation of what piña can do for the world.
"I truly believe and envision that piña will be the next green fashion phenomenon. Any time now, piña will be the next international sensation, and I would love for the Philippines to be ready for this.
"If you are a designer working with piña, a farmer that produces piña and abaca, a weaver in need of work, or an embroiderer that would love to get work, reach out to us—we would like to collaborate with you to get your products to the right channel through our network."
ADVERTISMENT - CONTINUE READING BELOW ↓
How to get in touch with Silviyana:
At the moment, Silviyana caters to customers in the western part of the USA and Canada only, but customers outside of these locations who want to purchase a dress may email team@silviyana.com so they can make something happen.
Parties interested in collaborating with Silviyana may directly contact Seychelle at seychelle@silviyana.com.
For more information, visit Silviyana online via their website, Facebook, and Instagram.