Letting loose after two years of lockdowns makes sense. What else are you supposed to do if not make up for lost time—and for some, that means blowing money on every experience you were robbed of. As much as we love a solid treat-yourself moment, it looks like Filipinos are still recovering from all the 2022 spending and 2023 is the time to recover, ING Bank Senior Economist Nicholas Mapa said.
Also read: How to Live Alone When Inflation Jacks Up Food, Utility Costs
Why are people focusing on savings in 2023?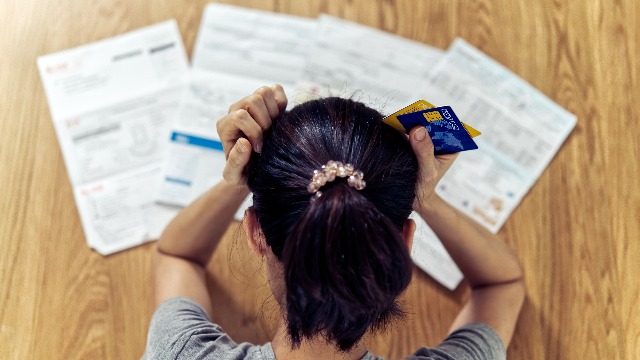 "Spending on restaurants, recreation, transport, all that had been wiped out during the pandemic. Once you unleash the Filipino consumer after two years of lockdown, these are the sectors that tend to outperform. However, as the world normalizes, we are expecting households to go away from spending and back to some of that savings behavior," Mapa told ANC.
ADVERTISMENT - CONTINUE READING BELOW ↓
About 30 to 31% of households are setting aside funds to return to pre-pandemic levels of savings, and this percentage could rise based on the Bangko Sentral ng Pilipinas' Consumer Expectations Survey.
"As we get on, as the world normalizes, we are expecting households to go back away from spending and back to that savings behavior," Mapa said. Consumers are likely to shift back to basic goods and services as opposed to travel and recreation.
Also read:
Can You Save Money When Inflation Burns Your Money's Worth?
How Much Should You Actually Have in Emergency Funds?
What's next?
From late 2021 to the entirety of 2022, Filipinos got their first real taste of in-person experiences. No one expected a global pandemic to unfold. While we're not hoping for the next one so soon, the future's uncertainty unlocked feelings of wanting to live in the now because you never really know what will happen tomorrow. While the high was great, growth was bound to slow down.
Now, people are feeling the heat from high prices brought about by inflation, which quickened to 8.7% in January. "It's going to go down from peak, but it won't go down very quickly. In 2023, inflation is everywhere," Mapa said.