Did you recently decide to take up a side hustle? Or maybe just landed your first job ever? Did you finally get enough capital to start your own business? Well then, you're going to need to get a Taxpayers Identification Number or TIN. 
What exactly is it? Essentially, it is a unique nine- to 12-digit identifier used by the Bureau of Internal Revenue (BIR) to track all taxpayers in the country. Read on and find out how to apply for a TIN. 
How to apply-TIN
Are you required to get a TIN? How do you get a TIN if you're unemployed?
As long as you're legitimately earning in the country, yes, you need a TIN. Here's a list of those required to get a TIN:
Employed by a company
Business owner
Self-employed and mixed-Income Individuals (for instance, when you're employed by a corporation and run a small business at the same time) 
Professionals like doctors, lawyers, and more
Overseas contract workers (OCWs) or seamen
Those who need to pay taxes for trusts, estates, capital gains on stocks, winnings (like PCSO lottery prizes), registering a vehicle, etc. 
Under an Executive Order (EO 98), you can also secure a TIN to transact with other government agencies like the NBI, LTO, DFA, and more. So, if you're unemployed but need to do business with any of these agencies, you can apply for a TIN. 
Continue reading below ↓
Recommended Videos
Is it free? 
Yes! Application for a TIN is free for individuals. Businesses and those with mixed incomes, however, may be required to pay a registration fee. According to the BIR website, there's a P500 registration fee and P30 loose DST or proof of payment of annual registration fee (ARF).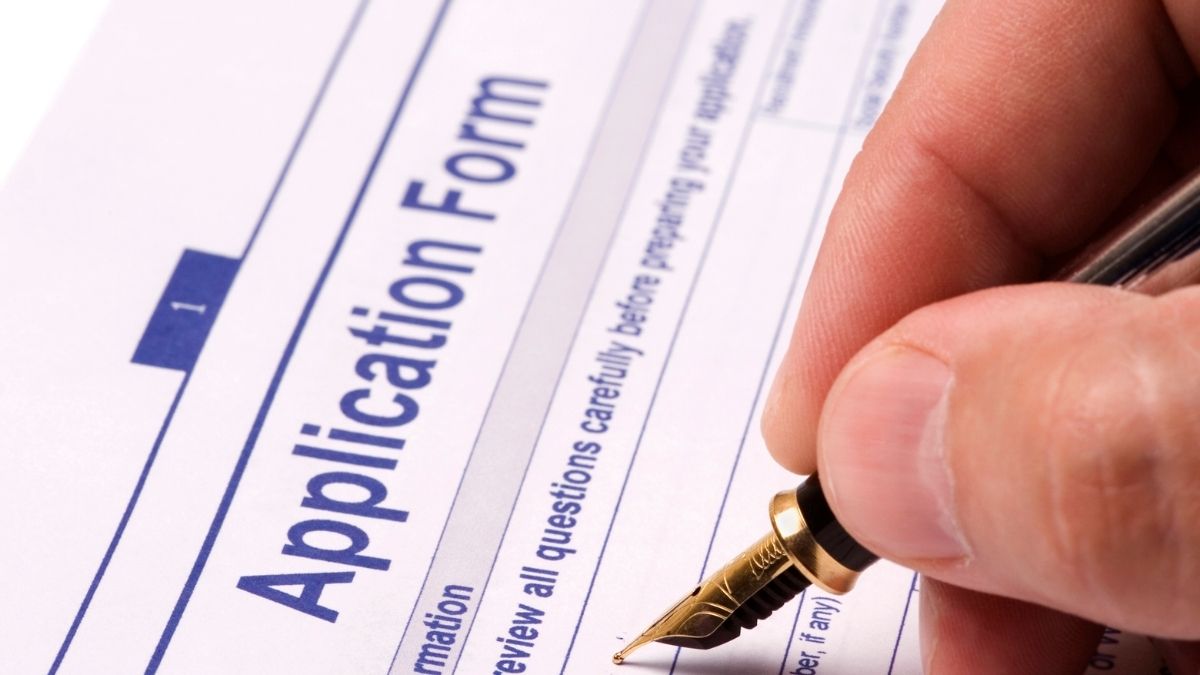 Can you have two or more TINs? 
No. Having two or more TINs is punishable by law. Supposedly, there's a system in place to prevent this. However, it could still happen especially if you (or your employer) are not careful with filling out forms.
Can you apply for a TIN online? 
As an individual employee, no. The pandemic has definitely made it more challenging to access government services, but the good thing is, some of them can be done online already. There was a time when the BIR made some individual TIN applications available virtually. But, right now, only employers can apply for their employees' TIN online. If the system is down, though, you might be required by your employer to apply at an RDO yourself. 
ICYDK, RDO stands for Revenue District Office, where all TIN applications and other taxpayer transactions are done. There's an assigned RDO for every "revenue region," which is typically one or more districts in a city.
Are TIN ID assistance services legit? 
Definitely not. These services claim that they make it hassle-free for you to get a TIN and an ID card. And some of them cost as low as P150. But none of them are accredited by the BIR. Don't risk ending up with a fake number and/or ID card. 
Where and how to get a TIN
If you're not getting a TIN through an employer, here's the short answer:
Fill out the appropriate form. 
Bring any government ID showing your name, address, and birthdate. 
File the application at your respective RDO.
You'll get issued your very own TIN right away. Now, you might wonder, "Can I get a TIN ID card right away, too?" It depends on your RDO. Sometimes, cards aren't readily available, so you have to go back after a few days or a week to get one. 
Here are the detailed steps and requirements for employees, professionals, and mixed-income individuals:
Fill out the appropriate form:
BIR Form 1902 – for employees with purely compensation income
BIR Form 1901 and BIR Form 1906 – for self-employed and mixed-income individuals (including professionals and those with sole proprietorship)

For employees, take note that some parts of the form need to be filled out and signed by your employer.
Bring any government ID showing your name, address and birthdate. 
Examples are as follows:
Birth Certificate
Passport
Driver's license
Community Tax Certificate or cedula
If you're married, you also need to bring your marriage contract. If you're a foreigner, you also need to bring your passport and permit to work locally.

*For professionals and business owners, bring the required documents.
Aside from the two required forms and an ID, you need the following for a TIN application:
Photocopy of Mayor's Business Permit; or Duly received Application for Mayor's Business Permit, if the former is still in process with the LGU; and/or Professional Tax Receipt/Occupational Tax Receipt issued by the LGU;
Proof of Payment of Registration Fee (RF) (if with existing TIN or applicable after TIN issuance);
BIR Form No. 1906; (Select an Accredited Printer)
Final & clear sample of Principal Receipts/ Invoices
Other documents if applicable:

Special Power of Attorney (SPA) and ID of authorized person, in case of authorized representative who will transact with the Bureau;
DTI Certificate (if with business name);
Franchise Documents (e.g. Certificate of Public Convenience) (for Common Carrier);
Photocopy of the Trust Agreement (for Trusts);
Photocopy of the Death Certificate of the deceased (for Estate under judicial settlement);
Certificate of Authority, if Barangay Micro Business Enterprises (BMBE) registered entity;
Proof of Registration/Permit to Operate BOI/BOI-ARMM, PEZA, BCDA and SBMA
For Other Types of Taxpayers: Check the appropriate form and requirements here and the downloadable application forms here.
File the application in your respective RDO. Again, this can be done by your employer online via BIR's eReg portal. Find the RDO where your place of work or employer is registered in. You can find the full list or RDOs, their areas of jurisdiction, and their contact information here.
Keep in mind that for employees, this needs to be accomplished within 10 days from your date of employment. It should be quick and easy if your employer uses the BIR eReg system. For business owners and professionals, the TIN application needs to be done prior to conducting any business.
What's it like at RDOs right now?
Like other offices, safety protocols are in place like mandatory wearing of masks and face shield, temperature checks before entering, and protective partitions between the staff and the applicants. A quick Google of "BIR RDO" will show you some snaps of offices amid the pandemic. 
When it comes to the speed of transactions, it depends on the RDO. Some are fairly quick, but others could take half a business day.
We talked to a business owner who wishes to remain anonymous regarding how the RDOs look like during the pandemic. She went to various RDOs recently for a different transaction (related to permits). You need to be ready to line up, especially during those weeks or months with major tax deadlines (like in January and April). 
We asked her if the long lines combine applicants regardless of transaction. She said, "Yes po, [same lang 'yung pila], which is wrong. Actually, karamihan sa pila na 'yun, mga naghahabol ng filing deadlines. Ang nangyayari, wala silang sistema, 'yung mga simpleng transactions tulad ng TIN or iba na release lang ng docs, kinakailangan pang dumaan sa mahabang pila." She also says it was the same case last year and in some RDOs, transactions could take up to five hours or more! So, better set your mind to these expectations or try calling your RDO beforehand. 
Can you ask someone else to apply for your TIN?
Let's say, you can't take time off from work or you need to do it on behalf of your senior parent. The RDO may allow someone else to apply for an individual's TIN as long as there's a special power of attorney and other requirements. Again, call your RDO to confirm.
Follow Ginyn on Instagram.