If you're lucky, you discover what you love to do at an early age and pursue it professionally as an adult. But it's not like that for everybody. In fact, for many of us, it takes a whole lot of trial and error, of seizing random opportunities and learning from them. Event planner Janna Pablo can attest to this. Before she began planning events full-time, for some of your favorite local celebrities no less, Janna was first a teacher and then jumped into the corporate world right after. She quit a year later and finally pursued event planning through Pabys Creates Events. 
In an email interview, Cosmopolitan spoke to Janna about what her first year was like as an events planner, the skills she learned along the way, and what it's like for her profession during the pandemic. 
What was your first year as an events planner like?
Janna: An adventure! It's like arriving at [my] dream destination, [something I've] been wanting to tick off [my] bucket list. I was very anxious but also enjoying every moment of
it. There were times when I found myself deviating from my original plan because there were so many possibilities, opportunities, challenges, and heartbreaks—but I also knew that I just needed to learn and get through it. I was getting to know myself, too, and finding out what I'm capable of. But all in all, it was a fun, colorful experience. 
Continue reading below ↓
Recommended Videos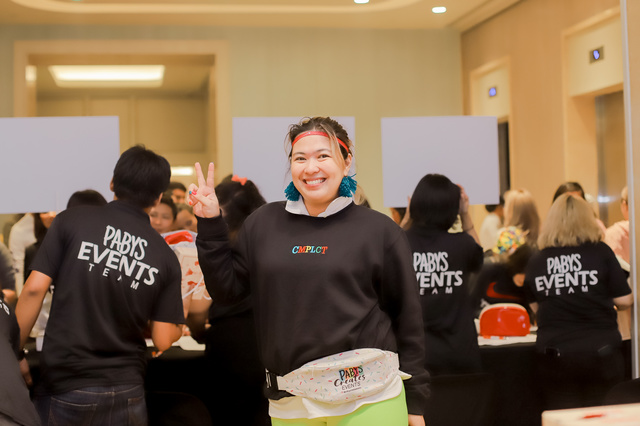 What were some of the best and most challenging experiences that year?
J: Sticking to the plan! There were a lot of unforeseen mishaps or circumstances that were beyond my control that I couldn't do anything about so I just had to accept it, learn from it, and move on. 
What skills from your experiences as a teacher and in the corporate world come in handy in your job as an events planner?
J: I'm very thankful for my career experiences. As a teacher, [it was] handling the parents and understanding the kids' behavior. The skills I've learned and continue to use today are: being collaborative, thinking creatively with a lot of  enthusiasm, adapting quickly, resolving conflicts, being dedicated, and having patience.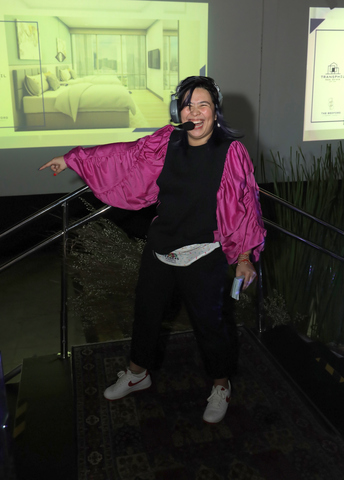 I knew I really wasn't meant to be in the corporate world, [but] I had to do it to gain experience and to learn how to run a business. It wasn't my forte at all, but I learned a lot. I learned that systems needed to be in place; [I learned how] to be customer-oriented, [how to] manage [any crisis], [how to] make executive decisions, and of course, [how to ] understand the business. I needed to know how I can monetize this passion of mine in order to survive. 
How did things change after you planned Seve Gonzaga Soriano's first birthday party? 
J: It opened up a lot of doors [for my business and made me more confident]. I'll be honest: I'm very close with the family. It really was me just wanting to help ate Toni Gonzaga and Direk Paul [Soriano] give their first son the most memorable birthday because it's a milestone for their family. I wasn't really thinking of how it can contribute to my career, but I just wanted to be different in celebrating birthdays. I didn't know that what I was doing was actually events planning, brand activations, and PR communication. I was coordinating what my "client" wanted and  also coordinating with the brand sponsorships and product placements at the party and doing so in a way that it would look seamless...So, not only did I get introduced to what I can do, it also gave me another service that not everyone knows about yet—one of our services is brand activations, creative marketing, and communications strategies, all under #PabysCreativeIdeas!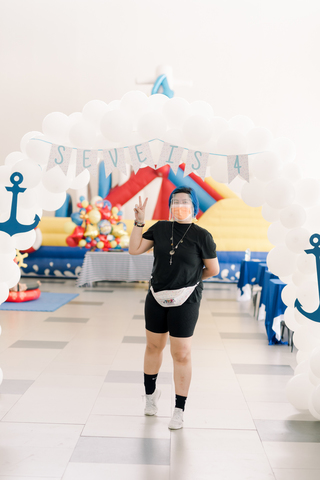 What's something most people don't know about your line of work?
J: That my line of work is different from a stylist! People think that I'm a stylist but a stylist is in charge of the execution and interpreting the concept and the desired aesthetics of the event. My work is to make sure that EVERYTHING is in place—from understanding what clients want to coordinating and sourcing the suitable suppliers to make that vision come to life, (pre-event planning), and then making sure that all suppliers deliver. I also manage the guests, make sure that the program flows well, resolve issues that may arise (on-the-day event management) and then settle everything after the event. I always say this: Leave the stress to me and please enjoy your event. 
Before the pandemic, I worked with a core events team for #PabysCreatesEvents. For #PabysCreativeIdeas, I work with creatives coming from various fields of expertise to help me execute my ideas and see it come to life. I just choose who best fits the job to be done. 
Now that we're in a pandemic, how did you pivot?
J: I had to pivot to e-commerce by selling Taho Baskits then opening the #PabysSariSariStore service, which is our retail arm that sells sari-sari products for you to conveniently celebrate your milestones safely at home. One of the products is the creation of Pabys Banderitas, inspired by the traditional celebration of installing banderitas in the streets to show that the city is celebrating its fiesta. We [have] our own version to make home parties fun and festive. We have all the letters and numbers, available in seven colors so you can create your own message/signage for your celebration. I'm still developing a lot for this service.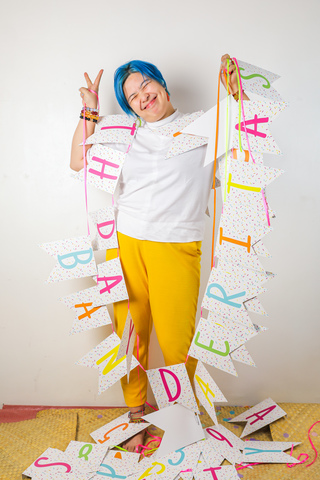 We started having events [again at the end of 2020]. It's still an adjustment and at times it feels like we are back to our first year. We are adjusting to the *new* norm of maximizing digital platforms. So now, we do virtual events and onsite events with very limited people; health protocols are being followed, and we also do both where there's a virtual and onsite component. But yes, things are very erratic, so I'm not as aggressive now like how I was when I started, but really prioritizing safety above everything else. I'm up for the challenge of finding new ways to do events—which all goes back to my brand, the Pabys Creates Events ethos, which is thinking outside the box.
How's your mental health these days? How are you taking care of yourself? 
J: My threshold for emotional pain is quite high because I think I've experienced a lot in life but I've always looked at the positive side of things and I just pray and laugh and make sure I enjoy what I do. Also, I''m not afraid to make mistakes 'cause I know I'll learn from them.
But another reason for my survival these days is BTS! Yeah, I'm one proud ARMY, hehe! BTS made me stay at home 'cause it was my escape from my nonstop working mind; back then, [I didn't know it would] prepare me for this pandemic life. K-dramas and books help too, because I love reflecting and discussing life lessons. Taking care of myself is consciously not having a toxic mindset, keeping myself hydrated, and just surrounding myself with positivity and a lot of laughter! 
*Text has been edited for clarity.
***
What does your zodiac sign say about you? Subscribe to Cosmopolitan Philippines and find out!
Follow Ysa on Instagram.