Keeping Up with the Kardashians has been on television since the dawn of time. By which I mean 2007, the year the iPhone was released and the Spice Girls went on their first reunion tour. Memories!
When E! originally debuted the show, Kim Kardashian was most famous for organizing Paris Hilton's closet (and yes, fine, that sex tape), while the rest of her family members were considered to be total randoms. But since then, the Kardashians have morphed into America's First Reality Family, with over a decade of TV greatness under their belts and about a billion businesses. Special shoutout to Rob Kardashian's sock company, bless its heart!
And though the Kardashians have made a big chunk of their money through endorsements and founding their own cosmetics companies, a considerable slice of their financial pie still comes from KUWTK. But exactly how much do they get paid per episode? To quote the iconic words of living legend Kris Jenner:
ADVERTISMENT - CONTINUE READING BELOW ↓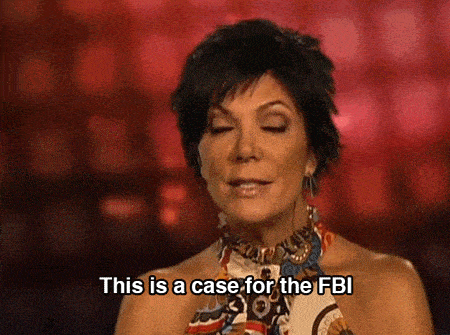 Their 2015 deal
The Hollywood Reporter revealed that in 2015, E! agreed to an $80 million deal that would take KUWTK through season 14. So let's do some math: In 2015, the show was in its 10th season, and it wrapped up season 14 in March 2018. This means that the family took home $80 million in just three years. Cool, same!
ADVERTISMENT - CONTINUE READING BELOW ↓
Recommended Videos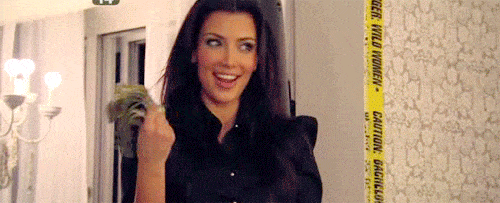 Their 2017 deal

In 2017, Variety reported that E! had agreed to another "below $100 million" deal to renew Keeping Up with the Kardashians through 2020. Which, again, is a truly massive paycheck for just three years of work.
FYI, TMZ reported even higher numbers than Variety; they claim the family is actually being paid $150 million for their work through 2020. E! won't confirm, but either way there's a lot of money flowing into Kris Jenner's Birkin bag.
ADVERTISMENT - CONTINUE READING BELOW ↓
Their original deal

What remains unclear is how much Kris Jenner and her kids made for those first 10 seasons of KUWTK. It stands to reason that their original contract was small, but the show's immediate—and massive—success led E! to renew for a second season just one month after it first premiered. Oh, and by April 2012, they'd signed a three-year deal taking them up to season 9. So it seems safe to assume that the family's 2012 contract was much lower than the $80 million they got in 2015—but still pretty large considering the success of the show.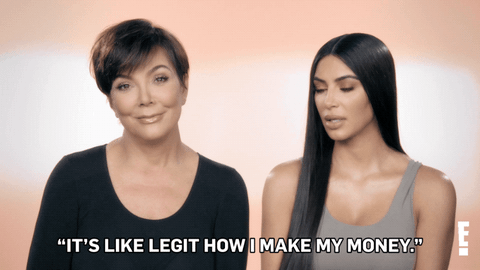 ADVERTISMENT - CONTINUE READING BELOW ↓
So...How do they split up their money?
Back in 2017, TMZ claimed the "Kardashian deal is structured so that the family decides how to split up the money amongst themselves." And that same year, Kris Jenner told Ellen, "Everybody gets paid pretty much equally, 'cause we all film a lot and we all work hard, and we've created this show and this brand for the last decade…Everybody's happy."
The thing is, both Kylie and Kendall are on the show much less than their older sisters. Maybe they still get paid the same, but it doesn't really matter. As Forbes noted in 2016, the family mostly uses KUWTK for "advertising and branding opportunities" versus their main source of income, so Ky and Kenny don't really need to do more than pop up every few episodes to make it worth their while—even if it means potentially getting paid less than their siblings.
ADVERTISMENT - CONTINUE READING BELOW ↓
***
This article originally appeared on Cosmopolitan.com. Minor edits have been made by the Cosmo.ph editors.
EXPLORE COSMO