A variety show made me fall in love with The Land of the Morning Calm. Running Man, which became a bonding session for me and my siblings, sparked my interest in Korea's people and its culture. Then came a chance for me to finally visit this First World away from home, when my mom had a business conference. I saved up, had a seven-day springtime vacation (my first trip abroad!), and left my heart in Seoul.
When the chance to go back presented itself, I wanted to live there instead of simply being a tourist. Here's what happened.
Expectation: I could find work or paid internships that suit my skills easily. Korea has a thriving digital publishing industry, after all.
Reality: OMG, it was SO. DAMN. HARD.
A lot of the companies in Korea look for employees who can communicate fluently in their native language, aside from having a good command of English, but Hangeul is hard, you guys! It's easy to learn the alphabet, but it takes years to really learn words and form sentences, let alone string consonants and vowels to form phrases.
Filipinos who dream of working there in industries like publishing would also have slim chances of securing the proper visa, since the corporations favor locals (understandably to help keep their unemployment rates down). It's easier to get a visa that allows you to work there for Pinoy performers, factory workers, and spouses of Korean citizens—all of which I was not.
Continue reading below ↓
Recommended Videos
Expectation: I'll be working in a big office like I'm used to, and I'll be working with a lot of Koreans.
Reality: It was a tiny office! And the office had more foreigners than locals.
A lot of Korean entrepreneurs and foreigners in Seoul (including the owner of the company I worked for) ran micro-businesses, which employ a handful of salaried workers and fulfill their other manpower requirements with interns—a.k.a. people who will willingly and eagerly work for free (or maybe just for some free lunch or accommodations). Smart.
So I started looking into unpaid internships. I'm the kind of girl who learns through experience, so I favored an internship vs. studying abroad. I just wanted the experience of living abroad, and I was hesitant to take a chance on being an OFW (whose contracts usually last years) without testing the waters for a few months. Plus, I didn't really want to quit my job for good.
Will it drain my savings? Yes. Was it worth it? I thought so. I was inspired by this awesome girl named Sandra Pineda, who left last year to study abroad and is now kicking ass in London, to chase my dream even if it means leaving a cozy life behind for a while.
With the help of my daily companion, Google, I found 10Mag.com. It's a lifestyle-oriented website that mainly caters to foreigners in South Korea (so the site uses English as a primary language). I responded to their ad (they said they were looking for writing interns from all over the world), and the digital marketing manager replied, saying they wanted me on board. I was freaking ecstatic!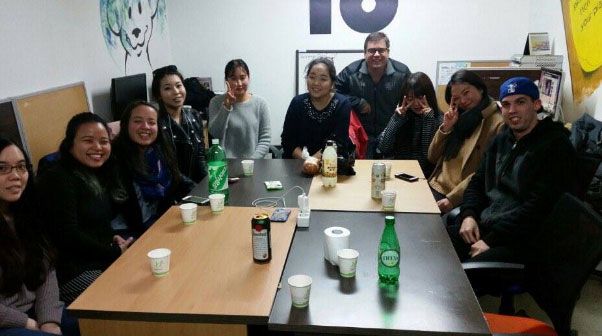 Expectation: I had to deprive myself to stretch my budget.
Reality: My good-for-two or -three meals, shopping sprees, and all the places I got to see say otherwise.
Dread crept in when I realized I didn't have much savings. I just got a tourist visa (which means I couldn't legally work abroad), and I was on an unpaid two-month leave. This was a decision I independently came up with and wanted to see through, so asking my parents for funds wasn't an option.
I looked into loans, and thankfully, I got granted a sum that was mostly enough to fund the trip and pay for some debt when combined with my savings. Overall, I survived on a 60,000-Peso budget. I didn't miss paying my credit card bills during the two months, too. #Adulting? Achievement unlocked!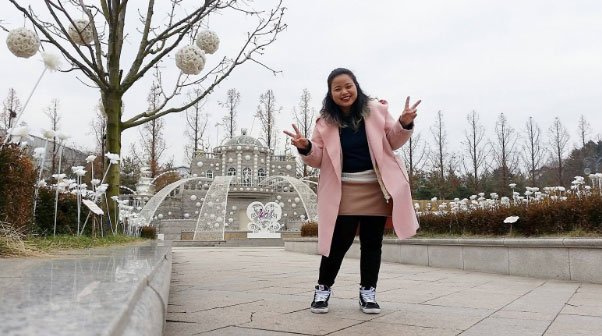 And I didn't really deprive myself—I employed a give-and-take kind of mentality. On some days, I spent 40,000 Won (around P1,700, which is a real splurge for this stingy girl) on shopping and ate meals beyond a single serving (worth P600-P1,000 sometimes). On others, I relished convenience store food or filled up on awesome Korean street food, which usually ranged from P100-200.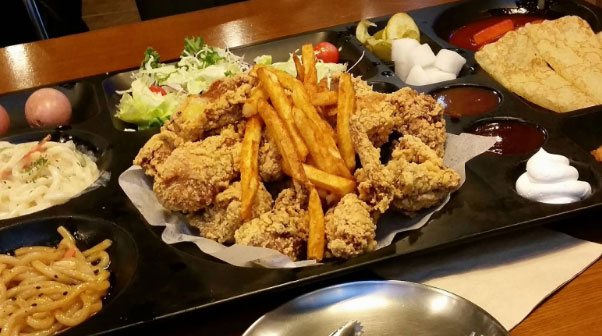 The best way I saved? I had a part-time job at a guesthouse, which provided me free lodging instead of cash (free laundry and rice, too!) It was easy during the weekdays, since I only had to man the reception for a few hours after my internship hours (10 a.m. to 6 p.m.) But I had to sacrifice my Sundays for a cleaning shift (on average, I covered four or five rooms) and an all-day reception duty. At one point, the guesthouse manager required us to take another cleaning shift during the weekday, and I had to concoct a plan B because I didn't want to sacrifice internship hours.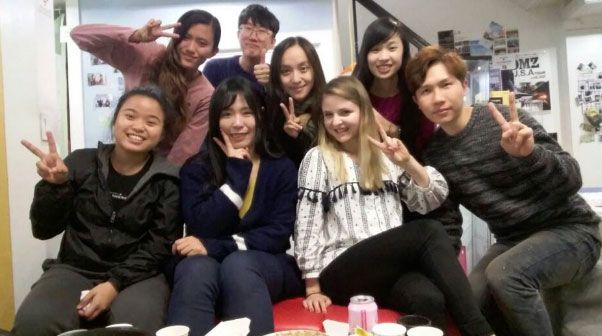 Plan B was living in a goshiwon—it was among the cheapest accommodations you could get in Seoul. The catch? You live in a box—I didn't have to get out of bed to open the door or reach the light switch. But I wasn't picky; I just wanted the most affordable option. Luckily, the goshiwon I found was just a couple of blocks away from our office in Itaewon. The great location allowed me to tour the nearby neighborhoods leisurely, too.
Expectation: I'd love it so much that I wouldn't want to go home.
Reality: Halfway through the internship, I was seriously considering booking a ticket and ending the whole thing early.
A co-intern who was half-German and Vietnamese became my closest buddy. We got into all sorts of adventures, including trips to the American pubs in Itaewon (not to drink but to deliver copies of 10Mag's print magazine), an afternoon in a European Christmas Market, a Bukhansan hike we had to get rescued from (kind of), and a trip to the happiest place in Gyeonggi-do province called Everland (yep, it's like the Korean version of Disneyland and my fave place there). Thank God this 19-year-old kept up with me, even though my physical stamina was worse than an ajumma (a middle-aged woman), and saved me from being such a loner.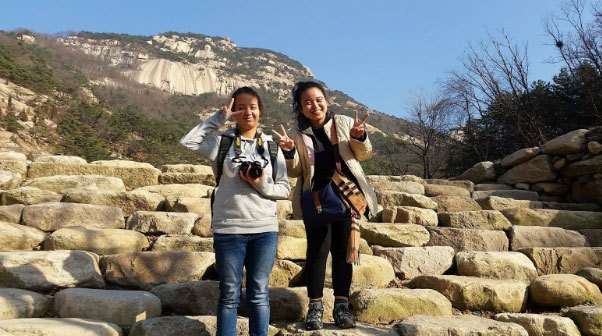 Most of the time, however, I explored Seoul alone. Walking 20,000 or more steps a day was no big deal for me, since I didn't have to deal with obscene pollution and heat (plus, losing weight was a nice side effect of all the miles I covered), and I got to really see the city. There were plenty of times I got lost but ended up relishing the dregs of fall mid-November and stumbling upon hidden gems (and OOTD spots!) in the city, such as Naksan Park where I experienced the first snowfall (it was AMAZING!) Those were the breathtaking moments that I treasured. I even got to write about those experiences in the pieces I wrote—two of which were articles on the Filipino market in Seoul and the Pinoy food worth trying there.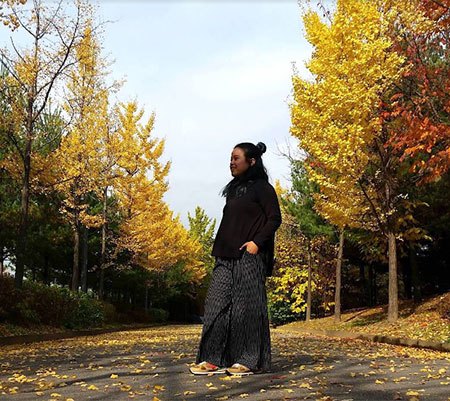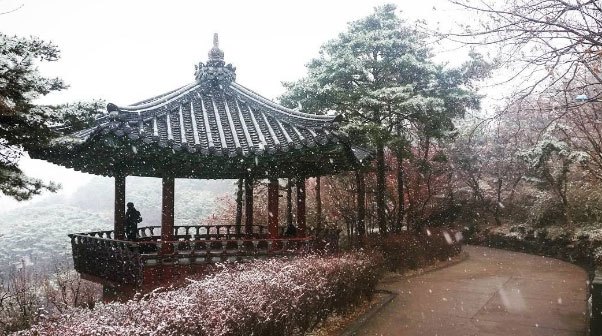 Despite all these great memories, though, I had to admit I felt lonely on most days and longed to go home. I wanted to turn to Chicken Joy and KFC gravy for comfort, but both of them weren't available in Seoul. The freezing temperatures, the language barrier with the locals, and the winter sights sans the snow (it can be depressing, I tell you) didn't help, too.
Aside from my loving family and friends, I have the love of my life and a stable job here (where I get to help brands take the spotlight in The Best Website In The World, Cosmo.ph, plus its sister sites, Candymag.com and FemaleNetwork.com). I love the perks of my job and all the ways it challenges me to stretch my creativity. I missed all of it.
Expectation: It will be so fulfilling.
Reality: It was indeed fulfilling, and I don't have any regrets.
I realized that when a dream sparks and opportunity sets it ablaze, it's impossible to ignore it. Looking back, I'm quite proud of myself for facing all plot twists of the story head-on and strengthening my character. I grew as a writer, definitely—maybe not in terms of technical skills, but in imagination and resourcefulness.
Two weeks before the flight, I was so psyched to go home. The "I'm gonna miss Korea" feeling came a day or two before I left, but I knew I was able to tick off a lot of my goals there, and it was time to say, "Annyeong," and return to reality.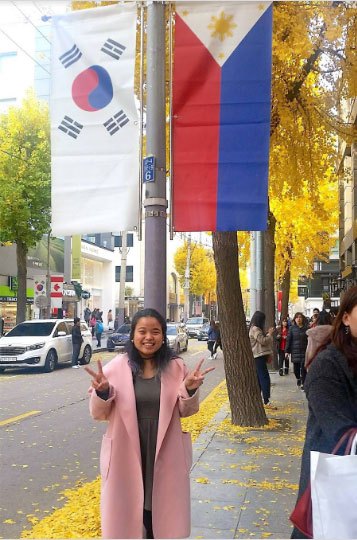 Fast-forward to today, and I'm back to my daily grind—stressed but always feeling #blessed with all my opportunities and all the people in my life. In another lifetime, maybe I'd choose to stay in Korea and live "the dream." But for now, I'm happy to be back home. However hopeless or cray this country feels sometimes, this is my home.
Follow Ginyn on Instagram.