It's hard enough to be a mom—to work at the same time AND handle a second job, a business, a passion, or an advocacy on the side seems impossible. But the 11 multi-hyphenated millennial moms below show us that it is possible, thanks to a PhD in prioritizing (family comes first—ALWAYS), an insistence on self-care, a willingness to forgive themselves, and most of all, loads of support from their husbands, parents, trusted household helpers, and friends and colleagues.
As we celebrate Mother's Day this year, be inspired by the stories of these hustling mamas: from a yoga-teaching single mom to empire-building entrepreneurial moms to world-saving socially-conscious moms to that doctor mom who went viral for passing the bar.
Jean Joan D. Polido, M.D., 32
This mom of two is a university physician, clinical training officer, and college professor at Trinity University of Asia (TUA)—but wait, there's more! She recently went viral for passing the 2018 bar exam, so she'll soon be adding an "Atty." to that "M.D." Beyond physician duties and law studies at Arellano University School of Law, she finds time to extend her services to the needy as part of the Rotary Club of Cosmopolitan Timog. Oh, and she kills it at volleyball, being a volleyball team member at both TUA and her law school.
Continue reading below ↓
Recommended Videos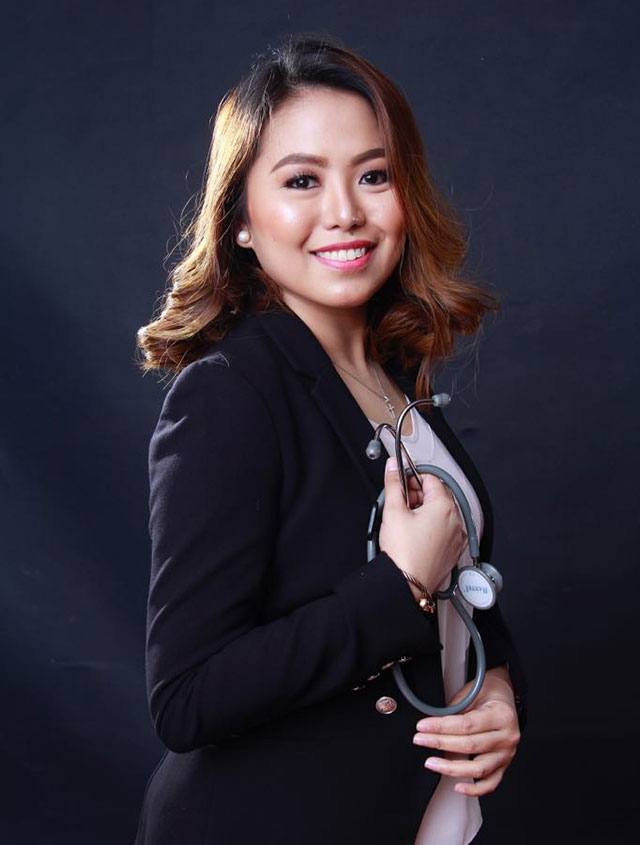 How she makes it work: "Extreme time management skills! I am a little obsessive when it comes to planning my day-to-day activities, and that helps me handle everything. From the time I wake up until my bedtime, planado! Also, I feel so blessed that my superior was very accommodating regarding my clinic hours, allowing me to do both law school and teaching. My husband also has been very helpful and supportive; he takes on some of my responsibilities so I can study. And we have a househelp who watches our kid whenever we're at work."
What she's learned as a mother and a doer: "It is okay to ask for help. It does not make you a bad parent if you are not with your kids 24/7. I may not be with them all the time, but that doesn't mean I am not a hands-on mom. Being a hands-on mom has a lot of interpretations, and in our family, it means doing everything you can for them.
Reese Fernandez-Ruiz, 34
This mom to a toddler—with another one on the way!—has a huge heart for helping. She runs Rags2Riches, Inc., a fashion and design house that empowers community artisans by integrating them in different levels of its supply chain, and Things That Matter, a market platform that aims to create a positive impact and inspire an intentional lifestyle. No wonder she made it to Forbes' 30 Under 30 Social Entrepreneurs in 2015.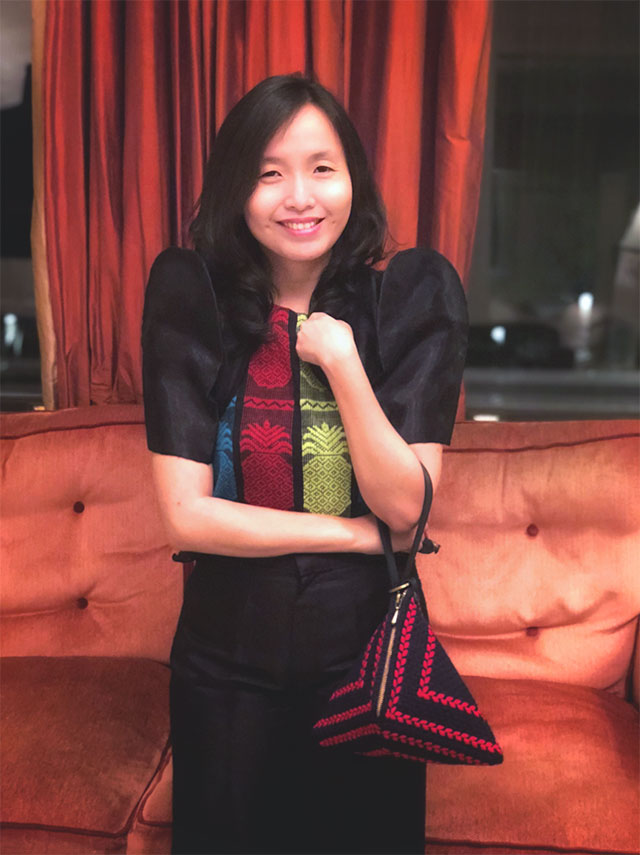 How she makes it work: "I make sure that being a wife and mom comes first and when I have to choose, I'll always choose family. But that does not mean that I will neglect my work and advocacy because I believe that being excellent in what I do will also contribute to my kids' well-being, confidence, and learning. If they grow up with a mom and dad who take care of them but at the same time care for the bigger world around them, that would hopefully encourage them to live their lives in kindness and service as well. I'm able to do everything I'm doing because I have a super supportive husband who is also very hands-on with our son, and we also have a small team at home with helpers and family who pitch in when we are not at home or when we go on dates (super important!)"
What she's learned as a mother and a doer: "I used to think that mothers should be totally selfless. And to a certain extent, that is true. But being selfless does not mean neglecting yourself and not asking for help. Now, I believe that we can be the best moms we can possibly be if we take care of ourselves and our mental health. When we keep ourselves happy and healthy, we'll be able to give the best of ourselves to the people we love the most."
Sam Dominguez, 32
This girlboss doesn't let being a single mom stop her—she recently launched her own marketing and communications firm, and still finds time to share her love for yoga as a yoga and meditation teacher. Aside from classes at Treehouse Yoga and Anytime Fitness branches in Parañaque and Alabang, she is a volunteer teacher for the nonprofit organization Child's Pose Yoga Project PH.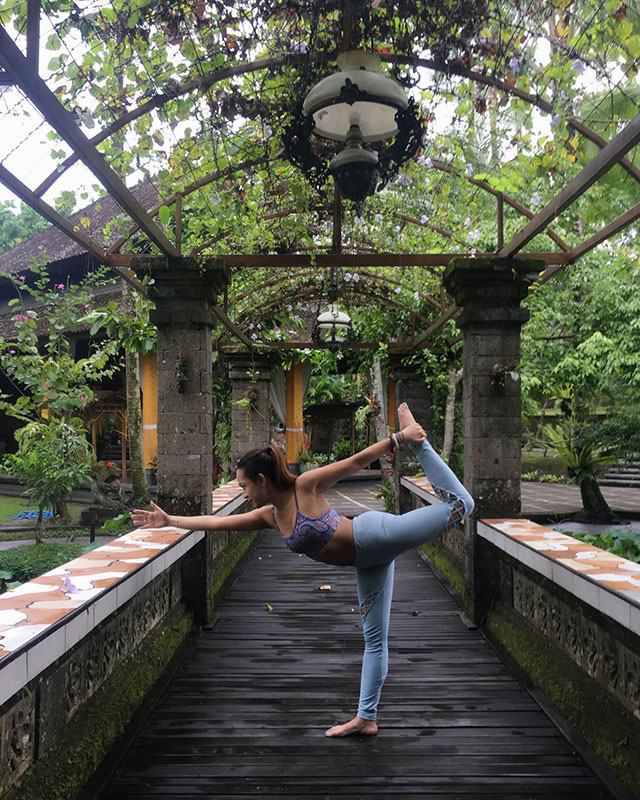 How she makes it work: "I was 19 when I had my daughter. I had no experience whatsoever, just my desire to give her the best of life. This intention trained me to have a 'make it happen' attitude. It's no joke being a single mom, but I have my topnotch family and incredible group of friends and colleagues to support me in the demands of living, working, parenting, and so forth. Then when I see all my moving parts in sync, I slow down, breathe, explore the world, and have a glass of wine. Oh, and I savasana often, because despite the million things to do, I know the world will still go on the way it should. So I let go and trust—best life formula ever."
What she's learned as a mother and a doer: "Finding balance is a neverending search. Some days I feel like a superwoman ticking every box on my list; some days I choke and stumble. But living with intention is what sustains me. If I lose balance, I try to laugh it out and dance my way back, remembering that this is life: It is ALWAYS meant to be lived not with perfection, but with love, peace, and joy."
Peachie Dioquino-Valera, 33
This freelancing mom takes on tasks that have her fighting for the environment: She serves as Climate Reality Leader for the international organization The Climate Reality Project, writes articles on environmental issues under her personal brand Peachie Keen & Green, and handles contractual or consultancy works in the environment, events, and media fields. Together with her husband, she has held mini-gigs for the benefit of anti-child trafficking and anti-child pornography groups.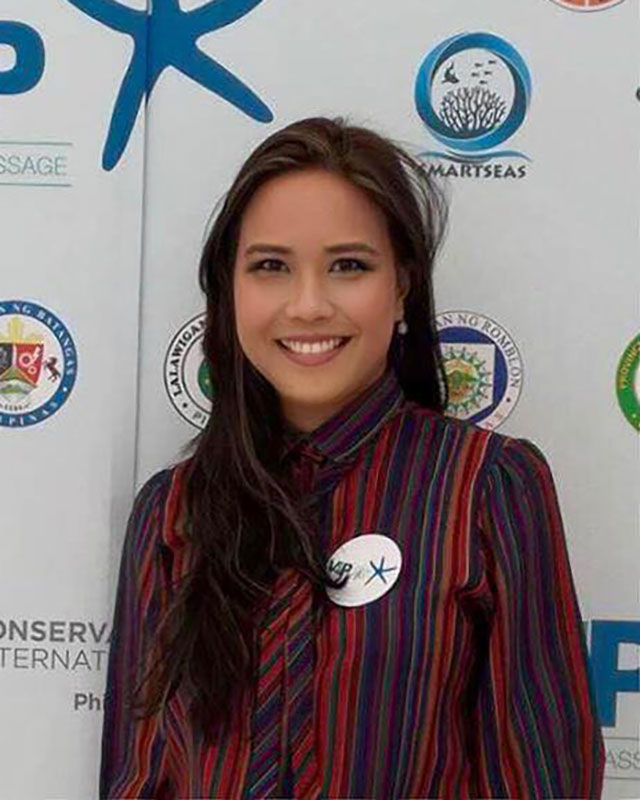 How she makes it work: "Before, I'd always feel like I was failing to balance everything. Then I realized that chores and work will never mellow down, and it's just a matter of prioritizing. What I do now is use my intuition in terms of choosing undertakings. Also, if I foresee that an offer will take too much of my time as a mother and household manager, then I just politely decline it. My husband, who works mid- and late-night shifts, does whatever unfinished chores he can once he comes home. On weekends, we tag team on the chores and parenting, and we also make sure we have quality time as a family."
What she's learned as a mother and a doer: "I've accepted that I only have two hands, one heart, one mind, and they are not enough for the multitude of things I need to do and desire to accomplish. It is important that we recognize our bandwidth. We'd like to be Wonder Woman, but heroine that she is, her powers have a limit. Realizing your limit is not limiting; in fact, it is very empowering."
Miki Arceo-Velasquez, 31
You can thank this mom of two and former OFW for starting the mango craze that swept the nation last year. With her and her husband's savings from working abroad, the couple moved back to Davao City in 2013 and launched Swirls Ice Cream, and later, MAXI Mango. Now with 38 branches around the country, MAXI Mango has been keeping this entrepreneur busier than ever.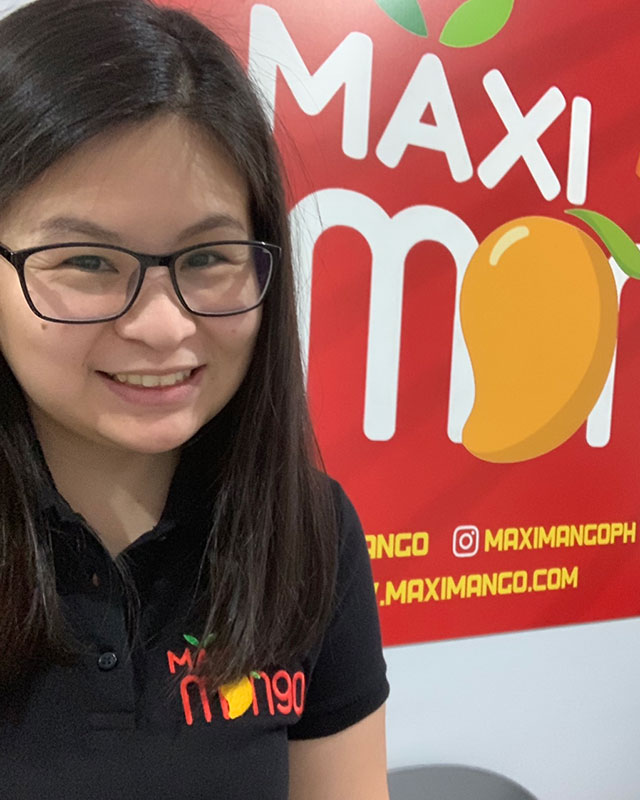 How she makes it work: "Before MAXI Mango blew up, I was hands-on with my kids in Davao. But since MAXI Mango's success had me spending a lot of time in Manila, juggling motherhood with work has been no easy feat. I am thankful to their lolo and our super yaya for taking care of them while I am away. I won't lie, there is a lot of 'mom guilt' on my end, but whenever my husband and I get to be with our kids, we always go above and beyond to make our time together worth it. I definitely look forward to spending more time with them back home once MAXI Mango is more settled."
What she's learned as a mother and a doer: "There is no one outline for what a good mom is. There can be stay-at-home moms, OFW moms, or working moms like me, but the bottomline is that we all do what we do for our kids and that makes ALL OF US great moms. I may not get to see my kids every day, but I am building a strong safety net for them and for their future."
Melissa Yeung Yap, 34
As if her work as CEO of Greenstone Pharmaceutical, maker of Katinko products, doesn't keep her busy enough, this mom to a three-year-old continues to find ways to serve others. She founded the Got Heart Foundation and its various social enterprises including the farm-to-table restaurant Earth Kitchen, and advocates for the environment and vulnerable sectors such as indigenous communities and PWDs. She paints, too: Check out her works on Instagram.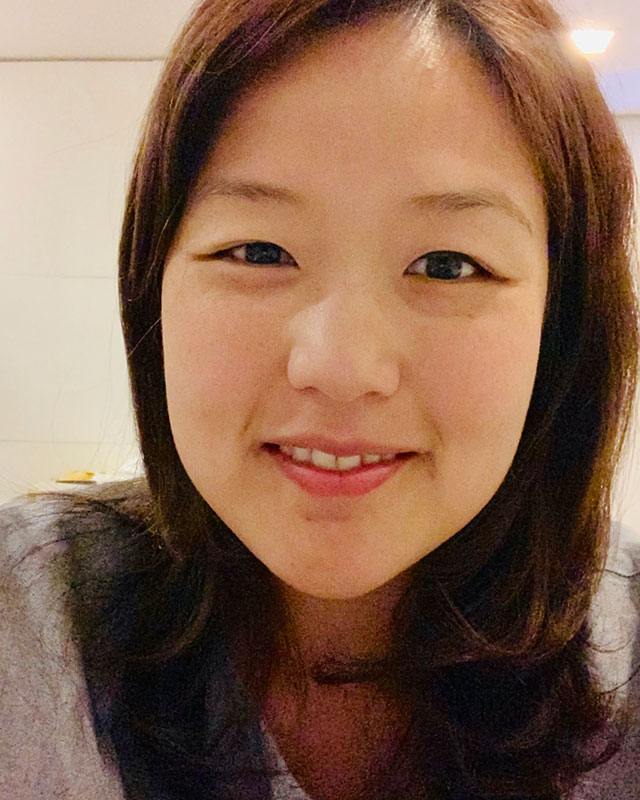 How she makes it work: "When we were living in the UK, it was quite challenging because I had to do domestic duties on top of managing a company and several others from a different time zone. I had to get up at 3:00 a.m. every day to do corporate work within Manila time, then be a mom, cook, clean and do the laundry. Now that we're back in Manila, I get to be hands-on with Yevin while breathing a bit more because we now have some help. Generally, I get to manage things by working on systems and strategies, hiring competent people, and delegating routinary work."
What she's learned as a mother and a doer: "Prioritize. Every day, I assess my purpose and get things done by working on the things that only I can do, and by learning how to delegate. As a mother, I always try to make sure that my son feels loved, and that he is being kind, respectful, loving, and strong."
Sheila Juan-Catilo, 37
Besides running a photography business with her husband, this mom of three keeps busy with projects that empower mothers. She marries this advocacy with her passion for photography through Project LiLo (Life, Love & Little Ones), a website that offers readers a peek into the lives of inspiring mothers. She also takes part in campaigns by Mommy Mundo and shares her gifts behind the lens through photography classes for moms, yayas, and companies.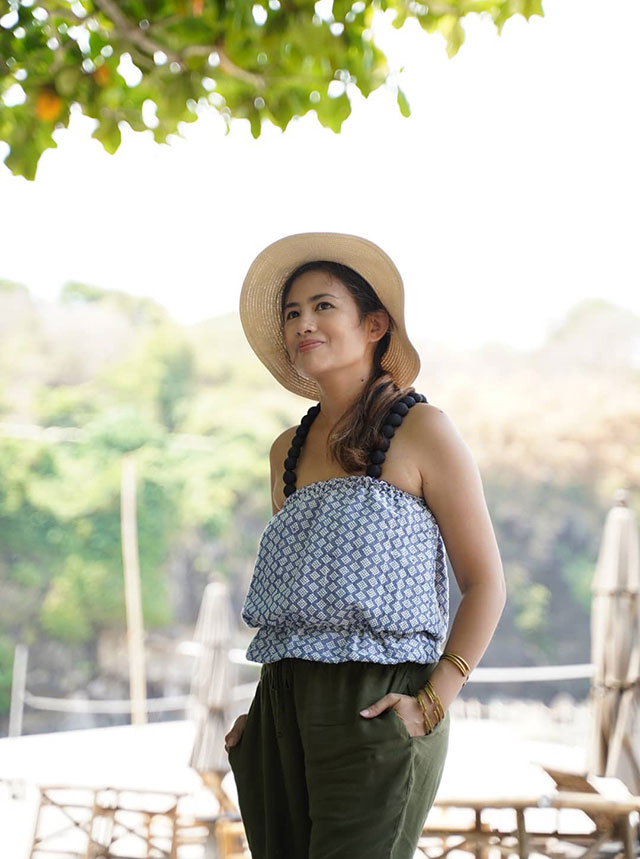 How she makes it work: "I consider being partners with my husband one of the greatest blessings. I've always been the spontaneous, creative, hands-on, crammer type, and he is the one who keeps me grounded and balances me. I've also learned to accept that I can't always do everything even if I want to. Sometimes things don't go as planned and sometimes I don't know what to do, and that's okay. It's both humbling and empowering. It really does take a village, and I'm grateful that we are in others' lives for a reason—family, friends, and people we work with."
What she's learned as a mother and a doer: "Honestly, I haven't really figured out that perfect balance just yet. I have come to realize though that the days are long but the years are short. This helps me keep things in perspective, to make time only for things that matter, and more importantly, for people who matter."
Ma. Adavieve M. Lasam, 34
This hands-on mom to a toddler is a master juggler: She is a special education teacher at Canopy Therapy Center, bakes for and runs an online confectionery, works as an ESL teacher, does freelance writing, puts in time as part of the storytellers' pool of Adarna House, and advocates for upcycling and a zero-waste lifestyle through the online community she started, Upcycle This, Philippines.
How she makes it work: "I work four days a week, three hours per day, as a SpEd teacher. Having no household help or immediate relatives around as my parents and in-laws are based overseas, I do most of the chores. I am grateful for and thankful to my husband who takes our daughter to work whenever possible (he has a full-time job and is a law student). Being part of advocacy and hobby groups, I choose which activities I need to engage in. Social media is key; it allows me to virtually interact with people. Monthly meet-ups are a bonus, and they serve as my 'me time.'"
What she's learned as a mother and a doer: "Acceptance of my limitations has allowed me to balance my activities. I feel that everything falls into place when I acknowledge what I can and cannot do. When I do not force things to happen, good things come my way."
Lucien Lao Villarruz, 37
This mom of two is the designer behind Little Luli, a children's clothing and accessories label that boasts gender-neutral, minimalist pieces constructed in deliberately loose silhouettes so that kids can wear them for longer, thereby minimizing garment wastage. Besides running Little Luli, other things that keep Lucien busy are her work as an educational therapist teaching kids with special needs at Ed Link. And you might have seen her on TV—she's also a commercial model!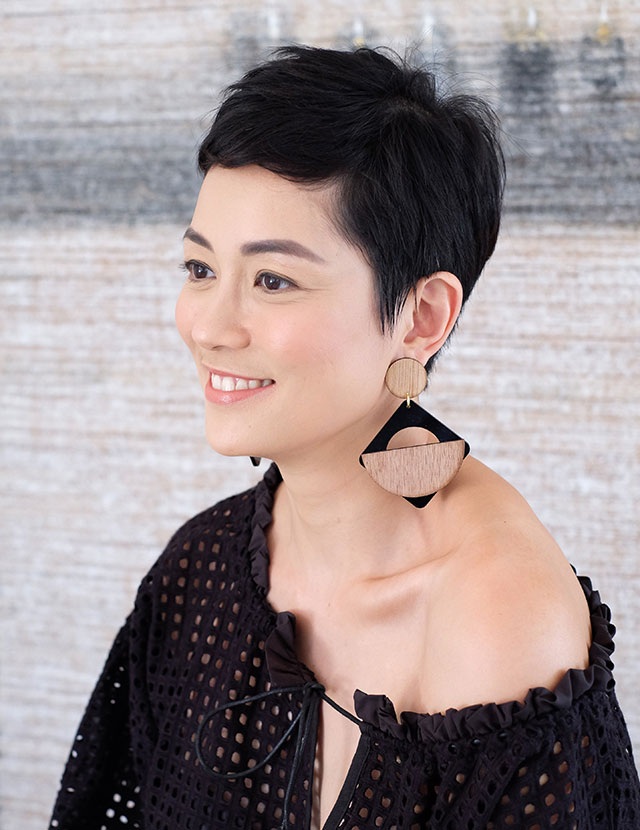 How she makes it work: "My priorities are my husband and kids, so their needs go first. I make sure I am able to take care of them first before doing the other things that I need to do with my work. Self-care is also important, so whenever there is downtime, I give myself time to breathe and just take a moment to step back. Girl talk with close friends every now and then also gives me a chance to destress. I am also so blessed to have a husband who is very hands-on when it comes to taking care of the kids and our home, and a household helper who we consider our angel."
What she's learned as a mother and a doer: "There are really days that it becomes so overwhelming that I feel I will explode, but I step back and ask the question: 'What are the things that matter?' It helps me realize what the true priorities in life are. Be humble enough to ask for help because we can only do so much in a day. Lastly, I always ask for God's grace to guide me in everything that I do because the strength really comes from Him."
Vianca Anoñuevo-Favila, 36
This mom of two owns and manages the award-winning interior design firm Empire Designs and the custom furniture company Harver Hill. Having previously left the corporate world to enroll at the Philippine School of Interior Design (PSID), Vianca found herself thriving in the field, later building Empire Designs with her two partners. Now, she herself teaches at PSID, which she considers her way of giving back.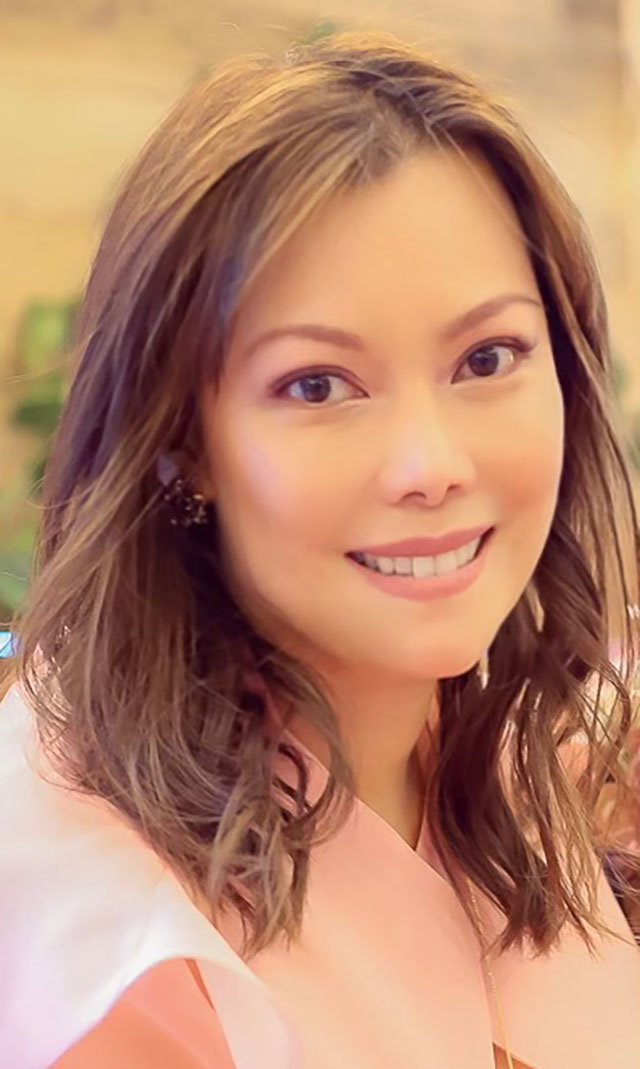 How she makes it work: "For me, the key to anything is just the right balance—yourself, your family, and your work. In between site visits and spending time with the kids, I carve out some time for myself. Another strategy I do is I bring the kids along with me when I source for my clients, or teach them about the symbols in my floor plans and explain how things are built using their Lego bricks. Although I am a hands-on mom, I don't strive to be a 'supermom' and do everything myself. I always ask for help and that's how I am able to balance my life."
What she's learned as a mother and a doer: "To not strive to be what society's idea of a supermom is—a mom that does everything herself. I strongly believe that in order to be the best mom, you have to not beat yourself up when you are a 'bad mom.' Let go of the guilt you feel when you're not always there during school plays, or when you have days when you get home late and the kids are already asleep."
Arbee Delgado, 34
Thanks to a great support network, this new mom to a one-year-old still gets to give her all to her craft. As one of the managing partners of Kiss The Girl Events, work for her is hustling at the weddings, birthdays, and other social events she executes for clients. She also takes on event hosting stints, and dabbles in writing projects on the side.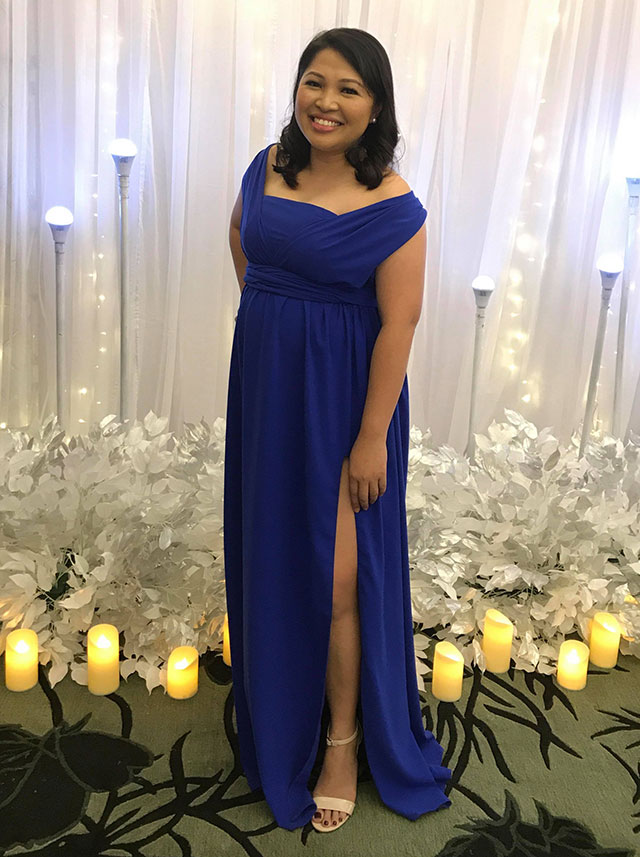 How she makes it work: "I am a hands-on mom. We don't have househelp but we have someone on call as Lauren's daytime nanny, and my mom looks after her on weekends whenever we have work. Having a flexible schedule is an advantage so I try to maximize workdays as much as possible; I also take advantage of technology to do virtual meetings and online correspondences. It's a big plus that my husband also works in the events industry so we understand and get to coordinate our crazy schedules. I also realize self-care is very, very important, so I make sure I find time to relax and unwind even if it has to be squeezed into downtime between meetings."
What she's learned as a mother and a doer: "Find support and never be afraid to ask for help. The saying 'It takes a village to raise a child' is so true especially for new mothers like me. Assign tasks to your husband, ask your mother (or mother-in-law) for postpartum help, and create your mom tribe, online or offline. It really helps to have someone other than your husband and your immediate family who understands how hard, crazy, and fulfilling it is to be a mother."