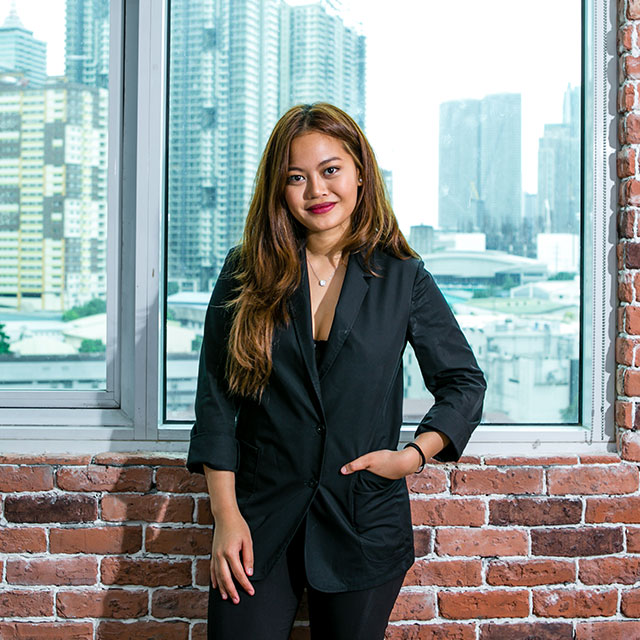 Joanna Garcia talks to us about what goes on behind the lens and how she ended up working with all of your favorite celebs.
How did your career as a stylist begin?
High school pa lang talaga! I used to buy Meg, Preview, and Candy. I dreamt about being a Fashion Editor. But my parents really wanted me to take up Psychology in college so I did. Pero after college, I applied for jobs in the fashion industry. I was initially hired by a clothing company but after three days, nag-resign na rin ako. I didn't like it. It was a virtual merchandising job so it was similar to styling, but it was in-store. Then, I sent my resume to Kat Cruz. At the time, she was building a styling firm with Rex Atienza. I worked with Rex for four years.
ADVERTISMENT - CONTINUE READING BELOW ↓
What does it take to be a successful stylist?
Honestly, not everyone can hack it. It's 24/7. We don't have holidays or sick leave. As long as you can stand, you have to work. Sometimes, you have 24-hour workdays and you have to deal with so many people. If the celebrity is there and you're not, sobrang nakakahiya. When I worked with Rex, he handled John Lloyd Cruz, Luis Manzano, Maja Salvador, Billy Crawford, and so on. He had around 12 clients and I was his first assistant. Pressure talaga! Sometimes, ako lang 'yung pumupunta sa shoots so I would do editorials, tapings, shows, and premiere nights. Those experiences really molded me into the kind of stylist I am today.
If you really want be a stylist, the first thing you have to do is assist a stylist. You have to know the ins and outs of the industry. You need to have contacts. If you're new, you NEED experience. Eventually, you'll get the hang of handling clients. It's a very high-pressure job. Styling isn't just about clothes. It's the overall look. Millions of people will see your work. Everything's viral na. Mag-internship ka. You're going to have a hard time fighting your way in. You have to study the trends. Feed yourself with information every single day. Plus, you really have to be pleasant. Lahat ng celebrities…lagi silang pagod. Iba 'yung magaan kasama sa shoot. Now that I'm hiring assistants of my own, I really look for those who are eager, those who make me think, "WOW! She's hungry. She really wants it." Ang sarap bigyan ng chance.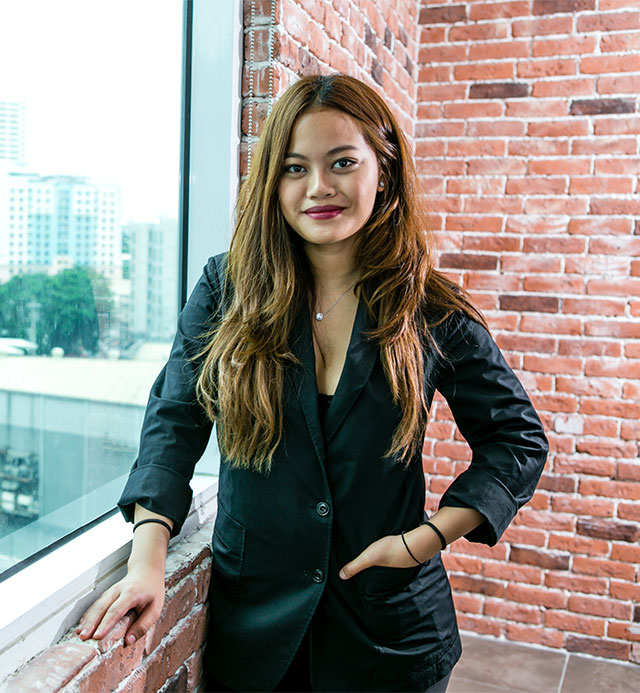 How do you bridge the gap between what the client wants and what his or her management is looking for?
Most of the time, the handler is the one who informs the client or celebrity of what the management wants. It isn't like how it is in the States where Selena or Kendall can wear whatever they want. For example, with Nadine, we lean towards clothes that aren't very risqué because she endorses a lot of family-friendly brands. Of course, like any other girl, we are excited about experimenting with fashion, but Nadine is very aware that she has certain limitations. She's still young kasi.
ADVERTISMENT - CONTINUE READING BELOW ↓
What is Nadine's true style?
Actually, before I handled Nadine, I really studied her—how she dresses and what she likes. When you're styling someone, there's this concept called "style evolution." My style when I was 20 is so different from my style right now. Before, si Nadine, mahilig siya sa boho. Never talaga siya naging pa-sweet. She also never liked pastel palettes. She's very edgy and spunky. We try to mix it up! Sometimes, I get her things from out-of-town para medjo unique 'yung look niya. She's also such a visual person; I get a lot of photos from her of styles she wants to try.
What's been your favorite style moment so far?
Mga red carpet moments namin [ni Nadine]! Those are the most memorable. Palagi ko siyang nalalaman ng last minute so we would only have a short amount of time to prepare for them, and the result is always great. Nakakatuwa kasi people really appreciate it. For those events, Nadine sends me what she wants and I'm the one who edits. I tell her, "Nagawa na 'yan ni ganito." or "Last year pa 'yang trend na 'yan." Nadine is very specific. Every part of the dress has to have a peg.
ADVERTISMENT - CONTINUE READING BELOW ↓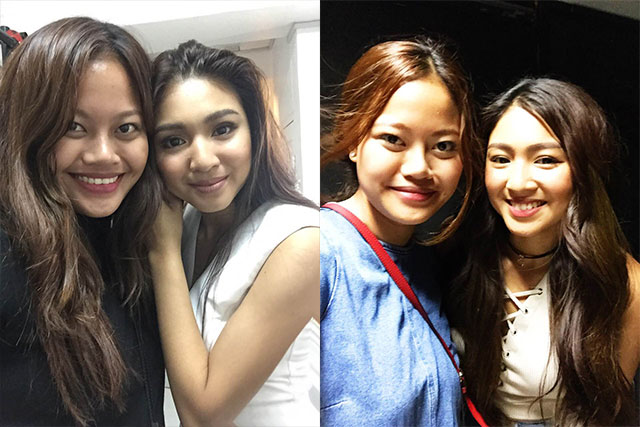 What's Nadine like outside of work?
She's ma-kwento. She's like a friend. I never get that mas-mataas-ako-sa'yo vibe from her. Siya lang 'yung artista na hindi niya alam kung gaano siya kasikat. Nagtataxi 'yan minsan. Not even Grab; as in regular taxi. I think it's because of how she was raised by her family and how she was taught by Viva. Hindi maarte.
ADVERTISMENT - CONTINUE READING BELOW ↓
What about James [Reid]? What's his style?
James is very influenced by hip-hop music. The way he dresses is really street. He likes denim, blacks, greys, long tanks, and boots. Hindi talaga siya pretty boy manamit. Spunky din siya. He's also very particular with the fit of his clothes kasi 'di ba for guys, it's really all about the fit.
How do they feel about matching clothes?
Actually, what I do is I usually bring around 10 to 15 sets per person. Palagi lang nagkakataon na kapag si Nadine may army and leather, si James magkakaroon na rin. When I style them, the only real concern is dapat walang umaangat. If one's dressed casually, dapat the other one is casual lang din.
Who else do you handle right now?
Viva's my handler so I also style Yassi Pressman and Andre Paras. I also do MTV Pinoy so I style all the VJs there. Nadine is busy so she rotates when it comes to stylists, but when she pays for it, like for a special occasion, she reaches out to me.
ADVERTISMENT - CONTINUE READING BELOW ↓
Let's talk about money. How much do stylists earn?
Truthfully, the money is good in styling, but like in most jobs, the starting salary isn't big. An assistant stylist should expect to earn around P13,500 to P15,000 a month. That's without benefits, unless your boss wants to throw that in. Personal styling rates go from P5,000 to P10,000 (like for events). For prenups, it's around P25,000. For commercials, you can earn P30,000 and above. Depende kung ilang artists. Syempre, sometimes, limited yung budget, but since gusto kong alagaan 'yung client ko kasi love ko siya, I say yes. You also never know when you'll have a job lined up so as much as possible, I say yes to every opportunity.
Editor's Note: Joanna on behalf of Viva has requested for rough estimates of the salaries to protect confidential information.
Are you financially independent?
In a way, I am. I pay for most of our bills at home. It's just me and my mom so I cover the both of us. I also have interns, assistants, and a driver. Personally, kaya ko nang buhayin 'yung sarili ko. I can provide. It's really just a matter of knowing how to budget my money. I don't burn every paycheck I get. I have a weekly budget for myself. 
ADVERTISMENT - CONTINUE READING BELOW ↓
What's the best part of your job?
Teaching other people good taste and getting recognized for it. 
Follow Ysa on Instagram.