"Follow your dreams. Pursue your passions."
These are the kinds of career advice that we usually get from our peers. But to be completely honest, we all know that this is easier said than done. Sometimes, there are existing factors that we have to consider before making that *major life decision*. 
Pinay singer-songwriter and producer Lian Kyla knows this all too well, because she was put in a similar situation herself. For her, pursuing a career in music meant "taking the leap" and giving up her job at a multinational advertising agency. In an exclusive e-mail interview with Cosmopolitan Philippines, she shares with us her experience. Keep reading to know more.
Coming from a job in advertising, what was it like to pursue a career in music? 
Lian: "I started working in advertising as an Associate Strategist. It was fun but also hard work. It was fast paced—lots of deadlines and sometimes, long hours. It was very mentally engaging and challenging. I really learned a lot from my teammates, my boss, and the clients we worked with. The sort of rigor in critical thinking and professionalism that was required was good training. As an Advertising Strategist, you can do one of two things: either you help clients sharpen their brand and figure out the best ways in order to communicate during campaigns, or you can also strategize what the messaging would be per campaign and what platforms or channels would be best to communicate that message on."
"Some presentations would be about how we're going to utilize platforms like TikTok and YouTube in campaigns. What can we talk about and how do we talk about it on those platforms? For other presentations, we answer questions like, 'What is our brand story?', 'What is our big why?', and 'How can we sharpen it and communicate that in a way that would connect with people?' Strategists are also in charge of creating what we call the Creative Brief. It's what Copywriters and Art Directors can jump off of for thinking of the *big creative idea* of the campaign."
ADVERTISMENT - CONTINUE READING BELOW ↓
Being a musician is also like operating your own brand and business.
"At the time, I was balancing both my music career and advertising. I started out in the music industry first as a wedding singer. I did a children's birthday party once, then a wedding. But being a recording artist started when my now producer Sir Jonathan Manalo 'found' me from a YouTube video someone shared to him. He reached out and asked if I wanted to try doing a few singles with Star Music. Since I found it hard to balance the two careers and I wanted to focus more on my music, I decided to take the leap and pursue that field instead."
"I think the similarities between the two industries is that they both kind of operate in similar spaces. A lot of the things I learned as a Strategist—such as what channels work best, and how we can use them to communicate our message—were things I applied and continue to apply as a musician. Being a musician is also like operating your own brand and business so the training as a strategist was definitely something I could apply. Of course, the difference is that the 'brand' this time is me and I'm a dynamic human being. It's much harder to do strategy for a human vs. a product. Both careers are dynamic and varied. As a musician, I'm constantly doing a variety of things (writing songs, making content, connecting with people, and learning new things about my craft). Similarly, with advertising, you really handle a lot of brands in different categories or industries."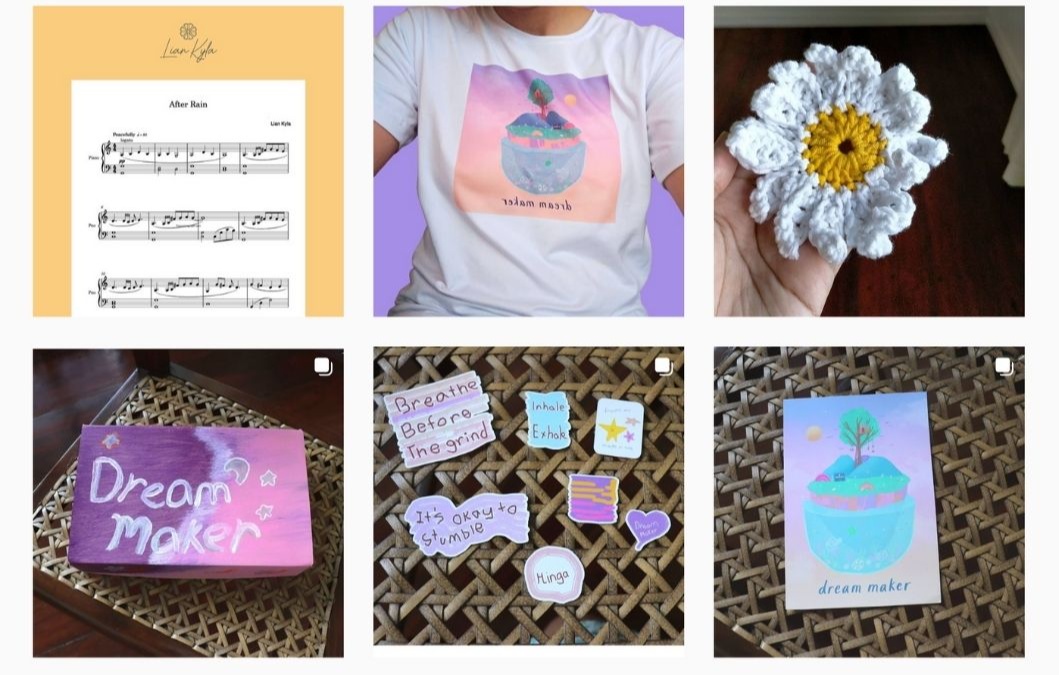 What's a day in your life like as a singer, songwriter, and producer?
L: "My days really vary depending on what I need to do for the month or season. Recently, I just released my LoFi EP called Dream Maker. While I was making the EP, a typical day would be:
9:00 a.m. or 10:00 a.m. - Depending what time I wake up, I would do my breakfast + morning routine
10:30 a.m. - Music writing or admin work, such as answering emails
12:00 p.m. - Lunch
1:30 p.m. - Music production, custom songwriting, content making, reaching out for PR, fixing my merch, and freelance client work
5:00 p.m. to 5:30 p.m. - Break time
5:00 p.m. to 7:00 p.m. - Meetings, extra admin work, or content making
8:00 to 9:30 p.m. - Stream
12:00 midnight - Sleep! 
However, the morning and afternoon blocks change. I stream three times a week and recently, I've also picked up some work as a freelance custom songwriter. I get to write songs for people as gifts, and that gets into my days sometimes. Once in a while, I'll have a recording day. Some days I have dance class, too! It's usually just for exercise, fun, and to improve stage presence. Before, I would work on packing and ordering my merch. There are also days when I'm reaching out on online job boards trying to find session work as a singer, instrumentalist, or songwriter. On some days, I'll have guestings on other live streams or shows (Showtime Online U, Myx, etc.). These happen at night sometimes or in the morning, depending on the available schedule."
ADVERTISMENT - CONTINUE READING BELOW ↓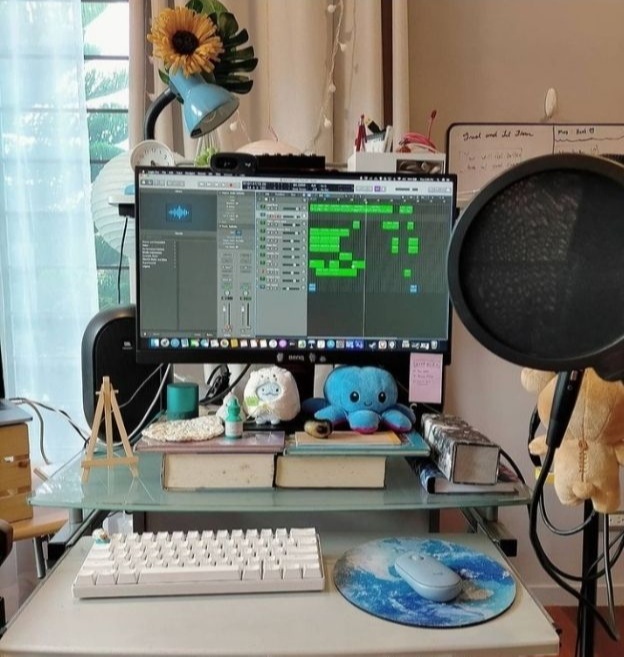 What are some of the best moments and challenges you've faced in your career so far?
L: "I think my best moments have been to be able to sing for some OSTs of TV shows! Recently, I was asked to sing the new love theme for Ang Probinsyano. Right before the lockdown was enforced, I was able to sing at a benefit concert called All About Love with the ABS-CBN Philharmonic Orchestra for the Tanging Yaman Foundation alongisde Mr. Martin Nievera, Bituin Escalante, and Arman Ferrer."
"But aside from those, some of my *best* moments really are when I get to hear someone say, 'Hey, this song really helped soothe me' or 'I was having some anxiety and this helped.' It's moments like those that make me feel really fulfilled. I also love it when I'm making music in my room and I'm just playing and expressing myself creatively; trying out new sounds or new melodies and just experimenting. For me, it's really the joy of creation that makes producing music so satisfying."
For me, it's really the joy of creation that makes producing music so satisfying.
"Some challenges have definitely been financial in nature. I think going from a monthly salary to freelance has been difficult for me. Live gigs are a big source of income for musicians and with that out of the picture due to the pandemic, it's quite difficult. Thank god for live streaming though."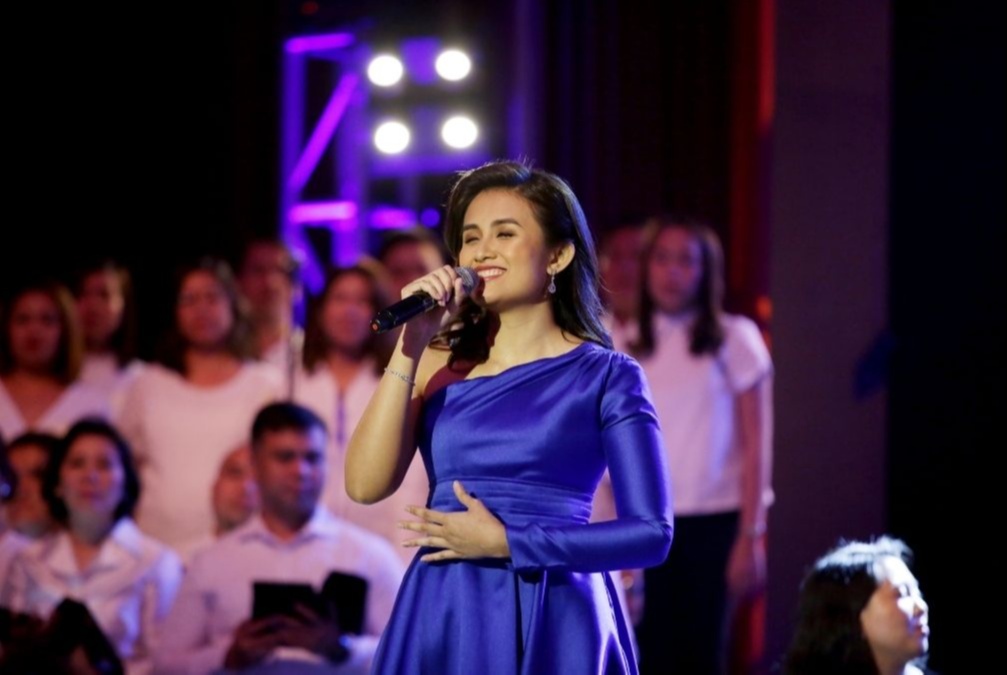 What's something you wish more people knew about your job?
L: "I wish more people knew it isn't also super airy-fairy all the time. Just because we love music and we're pursuing it doesn't mean that it doesn't feel like a job sometimes. Sure, it can be fulfilling, wonderful, and thrilling, but other times it just feels like a day at the office too. There are still things that you're going to have to do that you may not be excited about, but they're part and parcel of the job. Same with an office setting: There may be things that are exciting but other times it's not so exciting. I do feel lucky to have this chance to pursue music as a career, though."
ADVERTISMENT - CONTINUE READING BELOW ↓
What can people expect to earn as a singer, songwriter, and producer?
L: "If you really try and look for work, you can earn anywhere between P5,000 to P100,000 a month. It really depends on the month, what kind of projects come in, and how many of them you'll have within that time. Musicians have a very different income stream. To give you an idea, here's where a musician can possibly earn:
Live events or live streaming
Royalties (if you write your own songs)
Session work (meaning you get hired to sing or play on someone's track)
Custom songwriting 
Merchandise (some musicians have this as a revenue stream)
Streaming (though this is very minimal, for Spotify it's an average of $0.004 per stream)
Sync licenses to TV, film, or advertising (If your song gets picked up and placed you could get a sync fee plus royalties from whenever it's used.)
Teaching (ex. voice lessons)
There are some months where there's more income and some months where you really have to make sure you've saved enough."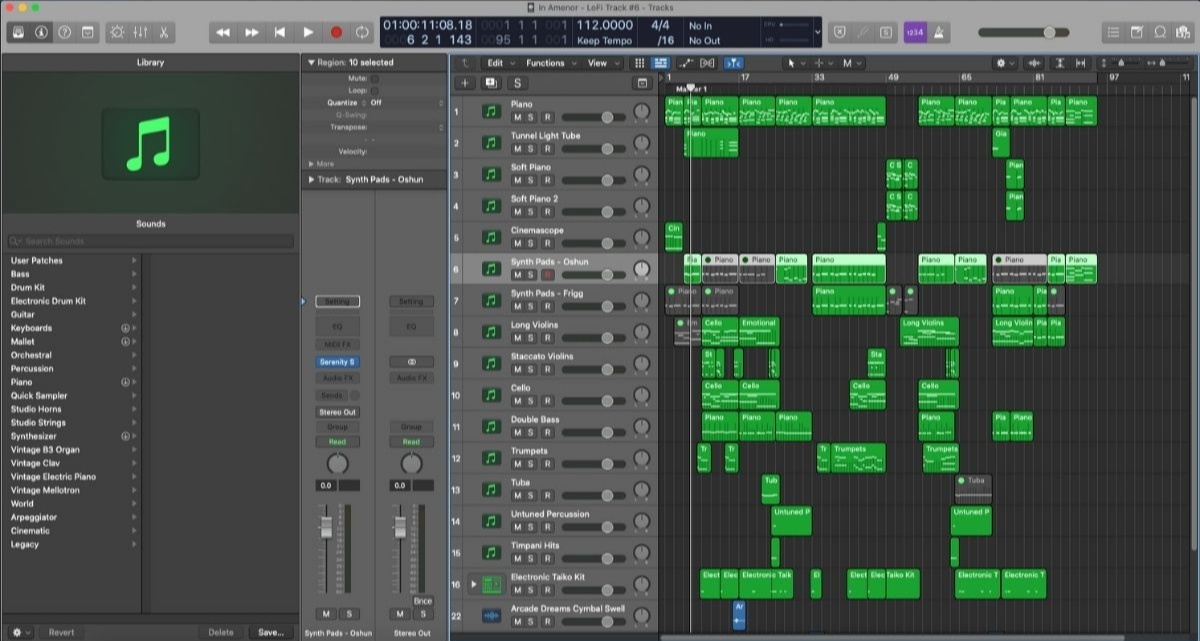 Any advice for people who want to pursue this line of work?
L: "The best advice I got from my best friend is if you want to pursue music as a career, think of yourself as a start-up. It might be a little slow-going at first, but you may get there eventually. And as with all start-ups, it may not always work out but at least you tried and learned from the experience. Aside from that, it's also important to see your music career as a business (and not just an art) that you're trying to grow. This will affect the kinds of projects you want to take on and the attitude with which you'll approach them. Try to be as professional as possible."
See your music career as a business (and not just an art) that you're trying to grow.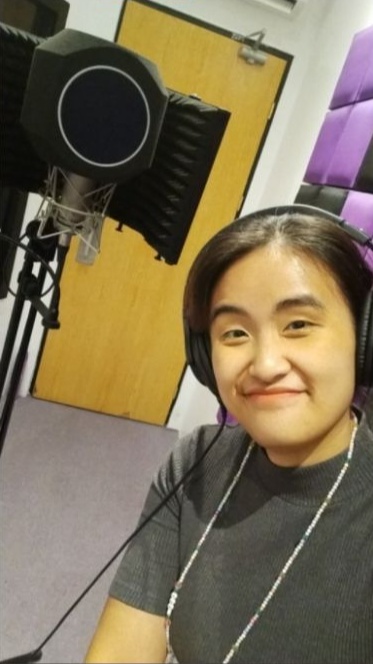 ADVERTISMENT - CONTINUE READING BELOW ↓
Click here to listen to Lian Kyla's new LoFi self-produced, composed, and arranged EP entitled "Dream Maker."
*Answers have been edited for clarity. 
MORE INSPIRING WOMEN:
How This Pinay Chemical Engineering Grad Shifted Careers And Became A Tattoo Artist
How This Pinay Ballerina Started A Career In Esports
This Pinay Speech Pathologist Shares What It's Like To Help Kids With Communication Disorders
***
Follow Lou on Instagram.