Many people shift careers for various reasons. Some want a change in environment, while others find their calling later on in life. For Pinay trans woman Kishan Garcia, her body and her identity are major influences in her career switch. Kishan graduated with a degree in Chemical Engineering from the University of the Philippines - Los Baños back in 2017. Now, Kishan is happily working as a tattoo artist. (Check out her Instagram!) It wasn't without struggles, though, and Kishan shares that her career shift wasn't the only transition she's had to make.
When Kishan was 17, she decided to get her first tattoo (an Arabic script of a Marilyn Monroe quote that says "Imperfection is beauty"). That same year, Kishan started to transition—an act that signified her owning her body and actualizing who she is. For Kishan, tattoos "helped me shapeshift into the physical that I want to become."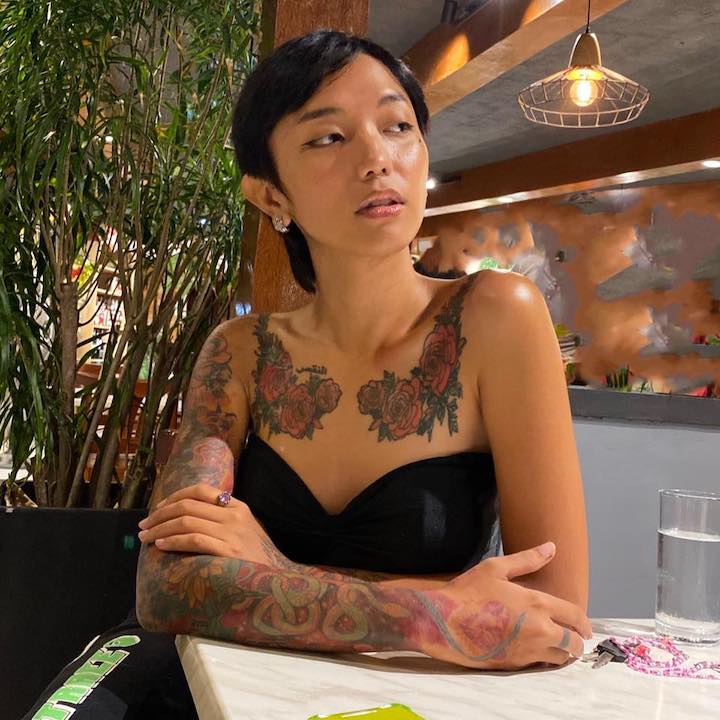 ADVERTISMENT - CONTINUE READING BELOW ↓
Graduating with a course like Chemical Engineering is no easy feat, and many would say that such an accomplishment would merit a high-paying job or that choosing a career outside of that field would have been just a waste of her degree. But for Kishan, forging her own career path in tattoo artistry is a power move that allows her to own her identity and live as she is. Read on to learn more about Kishan.
What made you decide to take Chemical Engineering in college?
Kishan: "I have always been a curious child. If [I could] just be in my room and go through my encyclopedia set for the nth time, I would. I'd say that [I was] interested in everything as a child. Everything I saw, I learned from—and that in itself fed my curiosity.
Chemistry explained matter, which is basically what everything is in the physical. My first class in Chemistry tickled my mind and thus, I got high grades after high grades. I was always exempted from exams because of my performance in high school. When my family saw this potential, they immediately thought about the success their Chemical Engineering peers have attained and thought it was a success I'd get to experience myself if I went down the same road.
That, and my endless love for Science, had me decided on taking up Chemical Engineering in college. Also, Chemical Engineering has a very challenging ring to it, and I have always loved a good challenge."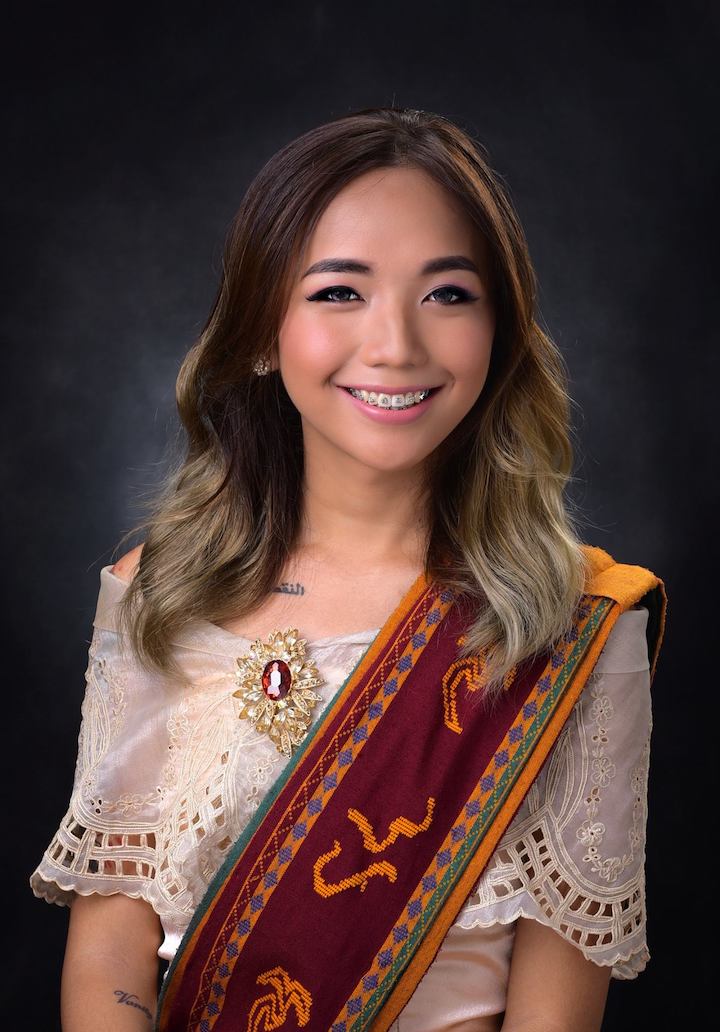 What made you want to switch career paths despite taking a master's degree related to Science?
K: "Taking graduate studies was not actually part of the plan. You see, I am a trans woman, and when I graduated on time, passed my licensure exam, and tried looking for a job at 21, the adventure that I was already expecting was about to hit me."
"The first job I applied for outright disregarded the undeniably qualified performance I delivered because of my identity. The second one, had me go upstairs to be interrogated and questioned by the CEO on the very first day. These consecutive experiences made me question the chances I have [at] getting a job in the industry without having to compromise or hold anything back. A job that I would enjoy doing. After all that happened, I just decided to take my master's degree while I dream of the future where the LGBTQIA+ community in the Philippines has rights."
ADVERTISMENT - CONTINUE READING BELOW ↓
Did you have any experience in tattooing before? How did you prepare yourself to shift to this career path?
K: "No, not really. I had my first tattoo when I was 17 (this was the same year I started taking hormones to transition). It marked the day I decided to take control and own my body. It was super hard and still actually is."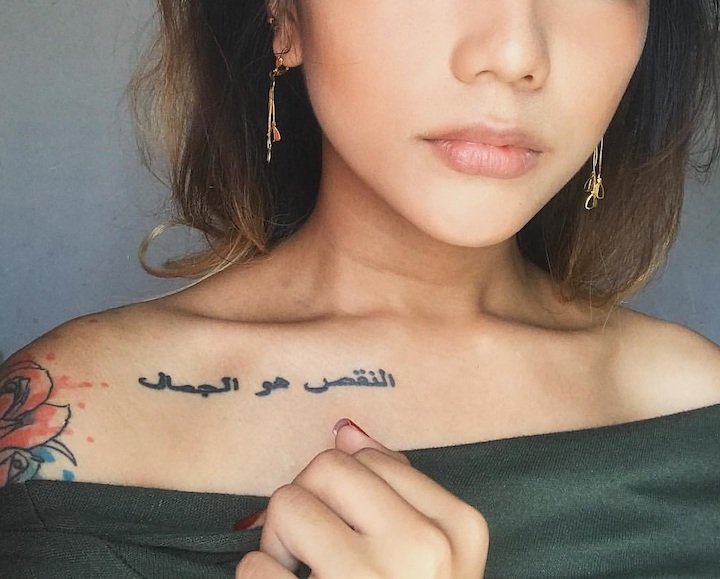 "Last January 1, 2021, I thought about how my experiences—the good and the bad—were mostly because of my body, from family issues to body dysmorphia. All of which came with my decision to transition into myself seven years ago."
Feeling trapped inside a body that does not feel like mine, tattoos have helped me shapeshift into the physical that I want to become.
"Getting tattoos is an experience of a tangible transformation that is amplified by ink and needle. Tattoo artistry is my way of speaking to the world and conveying a message of how the body holds the universe in its minuteness. My whole life was the preparation I needed to create."
How did your parents react to you changing career plans?
K: "Just like in most Filipino families, my mother initially could not accept the fact that her only child was not who she was supposed to be in her mind. Because of this, I have lived independently for more than four years now, which gave me the agency I needed to truly look for who I really am and what am I supposed to do. Currently, my family has been very supportive of what I am doing."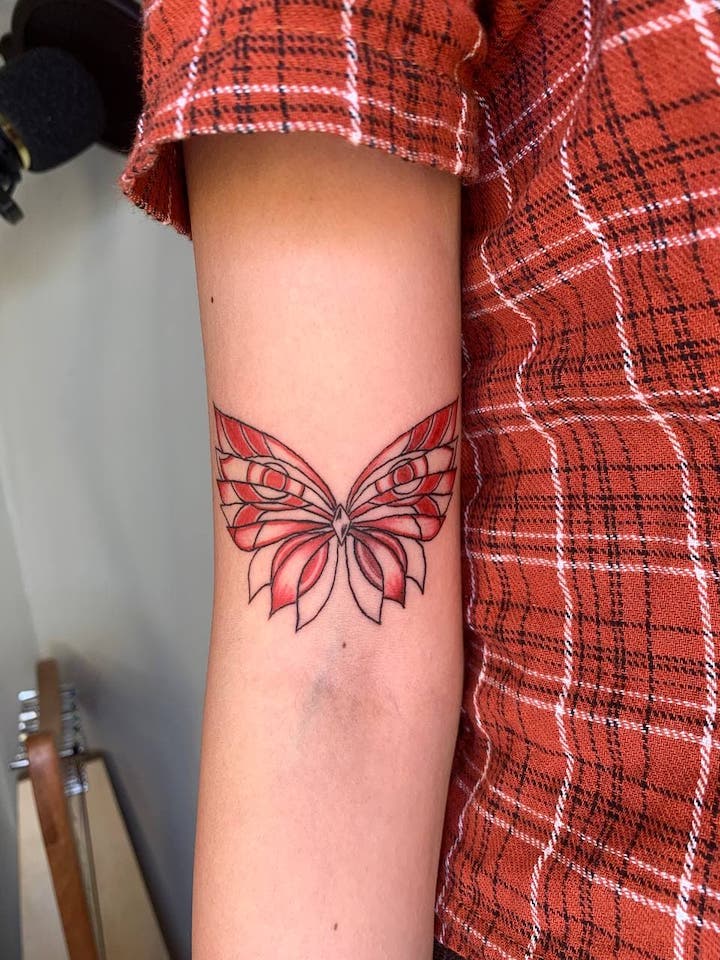 What have you learned in college that you still carry with you until today?
K: "As any Chemical Engineering student would testify, it is a very hard course. Super intense, very analytical, yet so experimental. It was a struggle. As I paved my own way to graduate on time, I carry with me the perseverance that fortunately shone the brightest during times of need. As I finished my degree, I thought to myself how I could possibly do anything if I just persevere. [I also gained] a new set of problem solving skills."
ADVERTISMENT - CONTINUE READING BELOW ↓
Any advice for younger people who find themselves in a similar situation?
K: "My advice is to keep yourself close. Know who you are, what you want to do, what makes you feel alive, and keep these close to your heart until you find the right timing. Do not rush, keep a steady pace, and live in the present while consciously making everything that you are currently doing a step to what you really want to do. Do not regret the thought of wasting a degree if you have that privilege. You have learned a lot through your degree. It might not be what they are intended for, but they are there to teach you about you."
***
#WATCHCANDY: Subscribe to Candy Magazine on YouTube and follow @candymagdotcom on Tiktok for guides to college life and beyond.
MORE CAREER ADVICE FOR YOU:
Ok, But What's The Difference Between A Resume & A CV?
How I Pursued A Career In Culinary Arts Even Though My Family Wanted Me To Become A Doctor
Looking For Freelance Jobs? Here's A List Of 9 Websites To Get You Started