Mansy Abesamis tells us how she turned Hey Kessy—once just a modest stall in 10a Alabama—into a hub for both novice and seasoned crafters.
How did Hey Kessy come to life?
My brothers and I grew up making our own toys; hindi talaga kami bumibili. Nadala naming 'yon hanggang sa pag-laki. In college, I joined Loyola Mountaineers. I became really busy and didn't have much time to make. After college, I couldn't figure out what I wanted to do naman so nag-aral ako ulit. I took up French. Because I'm such a visual person, my thesis was about a visual French poet. My output had to be an actual artwork and I needed materials talaga.
At the time, we didn't have washi tape here. I needed to order it from abroad. One roll was around P350. Not only was it hard to order, it was also really pricey. People ended up hoarding their washi tape kasi nanghihinayang silang gamitin kasi nga sobrang mahal. Eventually, I found a supplier. I started selling washi tape at my dream fair, which is 10a Alabama in New Manila. It was my dream fair before, because it felt so intimate and the makers would man their booths personally. You could talk to them. It was started by a group of friends, and now they have more than 50 shops there! That's where I really started. I opened my online shop in 2011 with only around 10 designs. Each roll was P75 lang.
Continue reading below ↓
Recommended Videos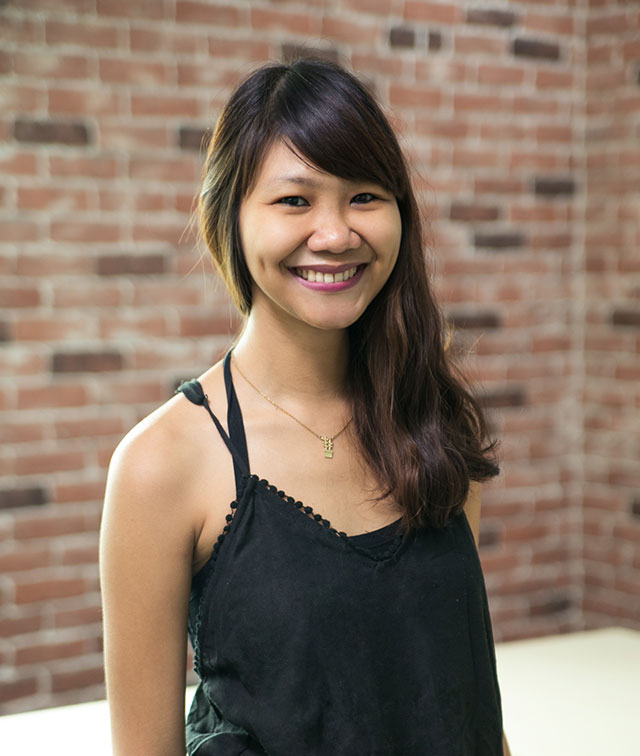 How did Hey Kessy grow from there?
In 2012, my business partner, Paul Imbong, and I noticed that more and more people were using washi tape, but we wanted to know what else we could do. We started holding workshops. We met a lot of other crafters and makers. We wanted to collaborate with local artists para merong original designs. Yung mga washi tape na 'yon, around P150 to P200. In 2014, we opened the shop in Esteban Abada because I really love Katipunan. I love that whole neighborhood. We were there for a while until last May. We've reopened in U.P. Town Center.
What made you decide to move?
We wanted to reach a bigger market. The goal of Hey Kessy is to promote the handmade movement. We didn't want to just cater to the crafters and makers lang. If we really wanted to encourage people to be artistic, we have to go to them—kung saan kami mas makikita, kung saan pinaka-convenient para sa kanila.  
What were the challenges of opening the new store?
Because it's a store in a mall na, we really wanted to do better. We wanted it to be bigger and brighter. I'm very particular about details—the branding, the colors, and the tones. And you know, with any collaboration, it can be difficult for other people to understand what you want, to really see your vision. It took a lot of work to get the store ready for opening, but I just really wanted it to be the best it could be, so it was difficult when people didn't deliver or didn't give importance to the quality of their work. On top of monitoring the construction, I also had to make sure na nagagawa ko yung mga papercuts, plates, and stickers ko. Kailagan din yung online shop laging gumagana. Paul and I used our own money to open this store. Though that made the decision scarier, we knew it was the right move for us.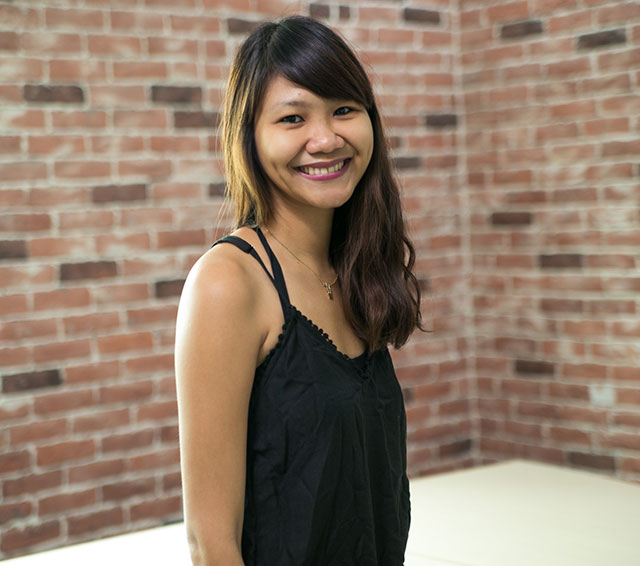 Talk to us about After Nine Keepers.
I got a part-time job in Makati to check if I'm still able to communicate in French and to see if I can still work outside of Hey Kessy. When people found out, so many of them reacted in a way that made it seem like I was walking away from Hey Kessy and abandoning "the dream." The idea of being an artist is too romanticized. It's like people think artists have to be in the studio all the time, otherwise they aren't artists anymore. We want to acknowledge that other makers have other responsibilities, too. They can be moms, lawyers, and doctors, but they're also STILL artists. During the day, they have other responsibilities, sure, but after dinner (or after nine), they still choose to create. That doesn't make you less of an artist.
And what about Let's Be Makers?
Let's Be Makers is a table in the store where we have crafting tools for people to use. They don't have to shell out their money to buy their own tools. We want to raise a generation of crafters. As a brand, Hey Kessy is really girly, but when we got a table, yung mga lalaki na dati nasa labas lang, umuupo na rin doon. In fact, one time, a little boy begged his dad to buy some of our products. Let's Be Makers transcends age and gender.
What kind of art do you want to keep making?
When I make something, I want to make sure that it's relevant to me and to the lives of other people. One time, I made a collection of plates with riddles on them. I did that because I noticed that these days, when we eat, everyone's always on their phones. Nobody talks anymore—even kids! They don't even speak Tagalog properly. The riddles I used were old school like, "Isang prinsesa naka-upo sa tasa." I want people to start talking to each other again. I also made a papercut series called Wear Your 'Kini. The papercut swimsuits were all different shapes and sizes. I wanted to send the message that you can wear a bikini anytime you want! Kung ayaw mong mag-shorts or mag-shirt, okay lang! Option lang ang abs.
What do you want to promote with Hey Kessy?
I want people to know the process of a piece of art. These days, especially because everything is instant na, people are more concerned about the result. Gusto may ma-post agad. Very rarely do we see the work that's put into an art piece. With Hey Kessy, I want people to know na hindi mabilisan lang ang art. There's so much value in hard work and patience, which is also why we promote pottery workshops. It takes a while to see results when you try pottery, but what you get and learn in the end makes it worth it. 'Yon yung gusto naming alagaan. 
Check out Hey Kessy's Facebook and Instagram for more information. 
Follow Ysa on Instagram.