We all know how it feels to sing out loud to our favorite songs and fangirl over our fave celebs. Aminin niyo, at one point in your lives, you've all *attempted* to reach those high notes, danced like there's no tomorrow, and simply enjoyed the beauty of what listening to music could offer. But have you ever wondered what the process is like to achieve such great hits? On most days, it's not just the brain of a single person. In fact, it takes an entire team to create the ~amazing~ music we all listen to today.  
In an exclusive interview with Cosmopolitan Philippines, we got to meet Ramera Abraham, a 26-year-old Filipina-Canadian who is based in London, United Kingdom. She's a vocal producer and recording engineer who has worked with artists such as Little Mix and Adele. Ramera told Cosmo, "Vocal production involves the care and treatment of a vocal performance. This means being able to draw out an emotional performance from a singer, help write their harmonies, and in some cases (like mine!), a vocal producer is also the engineer. A recording engineer is a behind-the-scenes studio role. My responsibility as an engineer is to plan out recording sessions, choose the appropriate microphones for the musicians, place them accordingly to get the best sound out of the instruments, and most importantly, record!" Keep reading to learn more about her experiences on the job and what it's like to work in this profession.
ADVERTISMENT - CONTINUE READING BELOW ↓
What's a day in your life like as a Vocal Producer & Recording Engineer?
Ramera: "My day-to-day work really differs. If it's a recording week, I essentially have a different client or artist every day, unless the artist has contracted me to work on an EP (extended play) or album, or they've booked a few days in a row for recording instruments individually. Most of the time, I recommend artists set aside a full day for vocal recording, at least. Around 40 percent of the session is prep work. I usually draft up a 'tie sheet' for the Assistant Engineer, which tells them what microphones to set up, where to place them in the room, and what outboard gear (pre-amplifiers, compressors, etc.) and effects (reverb, delays) to set up. Each instrument (your voice included) produces sound differently, and needs to be treated as such.
As someone [who is a freelancer], I do quite a bit of work from my little home studio too, which is mainly kitted out for vocal mixing and vocal recording. A lot of my vocal production clients hire me to write background vocals/harmonies for their tracks, which I sing myself as 'guide tracks' for the artists to listen to. Then, we go through a couple of revisions of the harmonies together (either over Zoom or in person) and plan a day to record."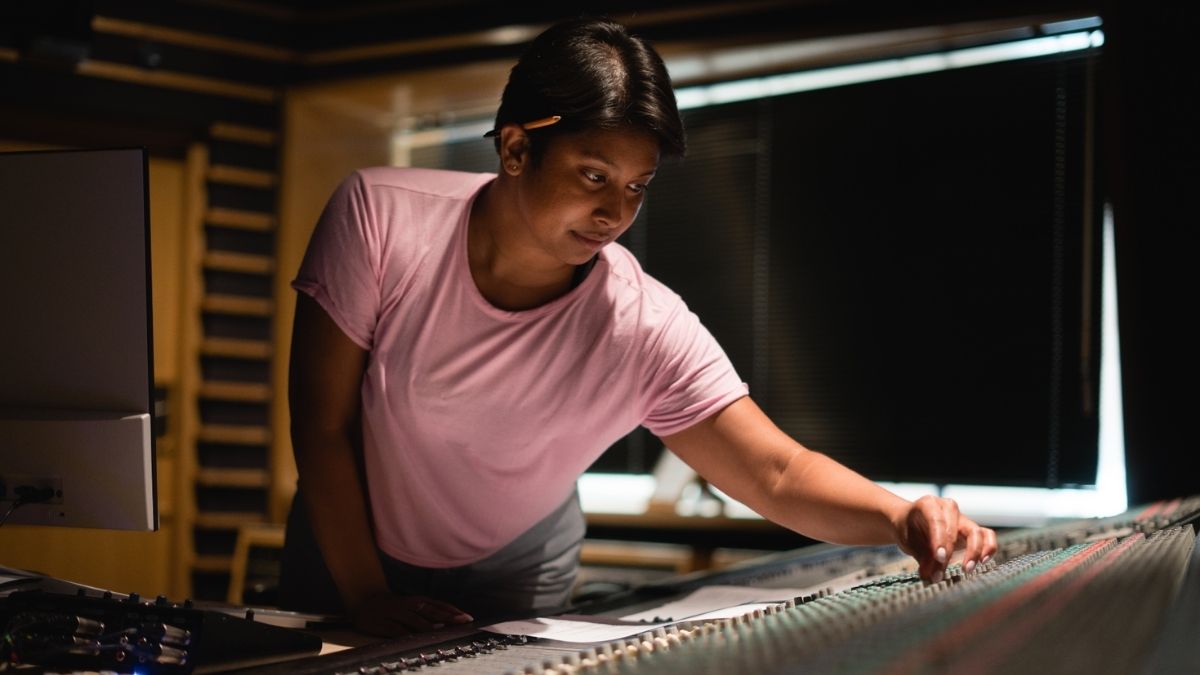 Tell us more about what it was like to work on the albums of Little Mix and Adele.
R: "So before I decided to become [a freelancer], I was an Assistant Engineer at Metropolis Studios in London, where I assisted the Little Mix and Adele sessions, among others. During my short time working as a studio assistant to producer Inflo, I was an Assistant Engineer for the track "Love Is A Game" (from Adele's "30" album). The time I was the most starstruck was when Adele said my name to send me to the shop for custard cream biscuits! As with anything in music, the sessions were private and really intimate. I think artists appreciate having an environment where they can be both vulnerable and creative, especially in the writing stages."
ADVERTISMENT - CONTINUE READING BELOW ↓
"The Little Mix sessions were my favorites. I'm the biggest Little Mix fan and they always made me feel like I was genuinely a part of the session, not just the assistant. All of the amazing producers who contributed to the Confetti album (MNEK, Tré Jean Marie, Raphaella, Lostboy, to name a few… check them out!), as well as Paul Norris (Head Engineer at Metropolis), taught me so much about the industry as a whole. I'm close in age to the Little Mix members as well, so every session just felt like hanging out with the cool girls."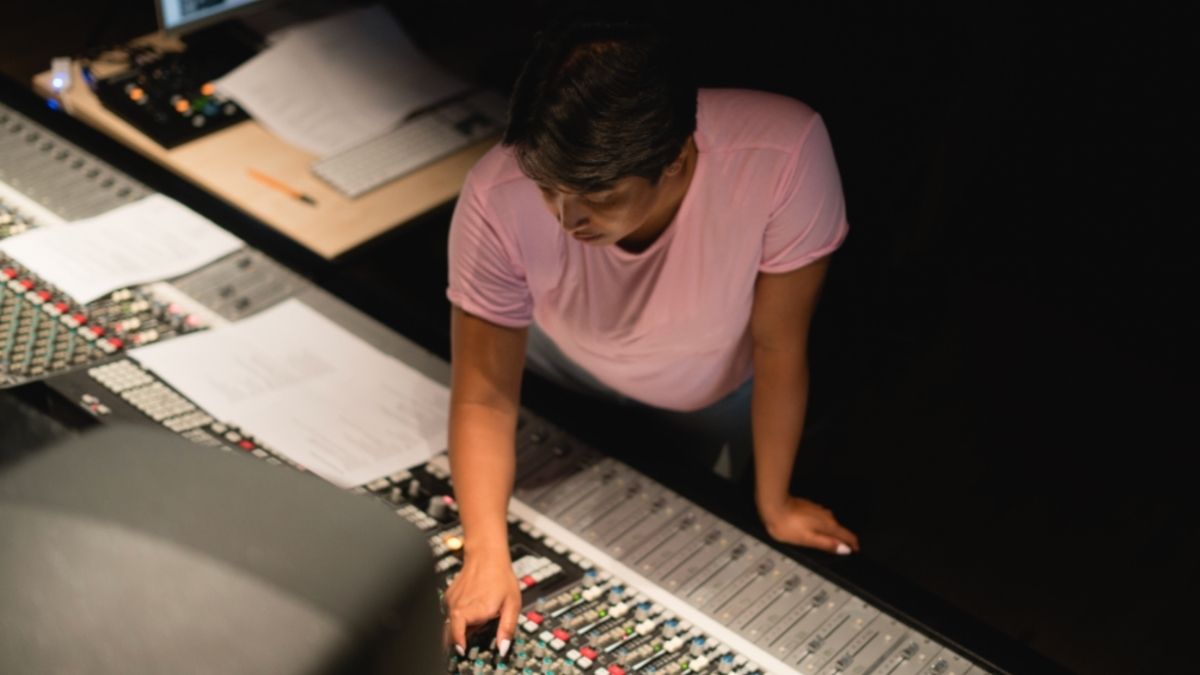 ADVERTISMENT - CONTINUE READING BELOW ↓
What are the challenges you've faced in your career so far?
R: "Honestly, being taken seriously as a young, upcoming engineer has been my biggest challenge. I think anyone who is starting out in the industry struggles to find their place in such a big pond of talent. It can be overwhelming, and not everyone tells you exactly what to do or how to act. Sometimes, it's all about being thrown into the deep end and figuring out how to swim. As a young, Asian woman in a field primarily dominated by older white men, it was hard for me to feel comfortable speaking up. I had a hard time putting my feelings about certain work situations into words, fearing it would make me less likeable and therefore less likely to be put on sessions with big artists. I think a lot of this had to do with my own self-confidence, which is a lesson I keep learning. But the longer I've been in the industry, the more confident I've become in my abilities. I've really come into my own this year, and I'm so grateful to my dad, partner, friends, and colleagues who have supported me along the way!"
ADVERTISMENT - CONTINUE READING BELOW ↓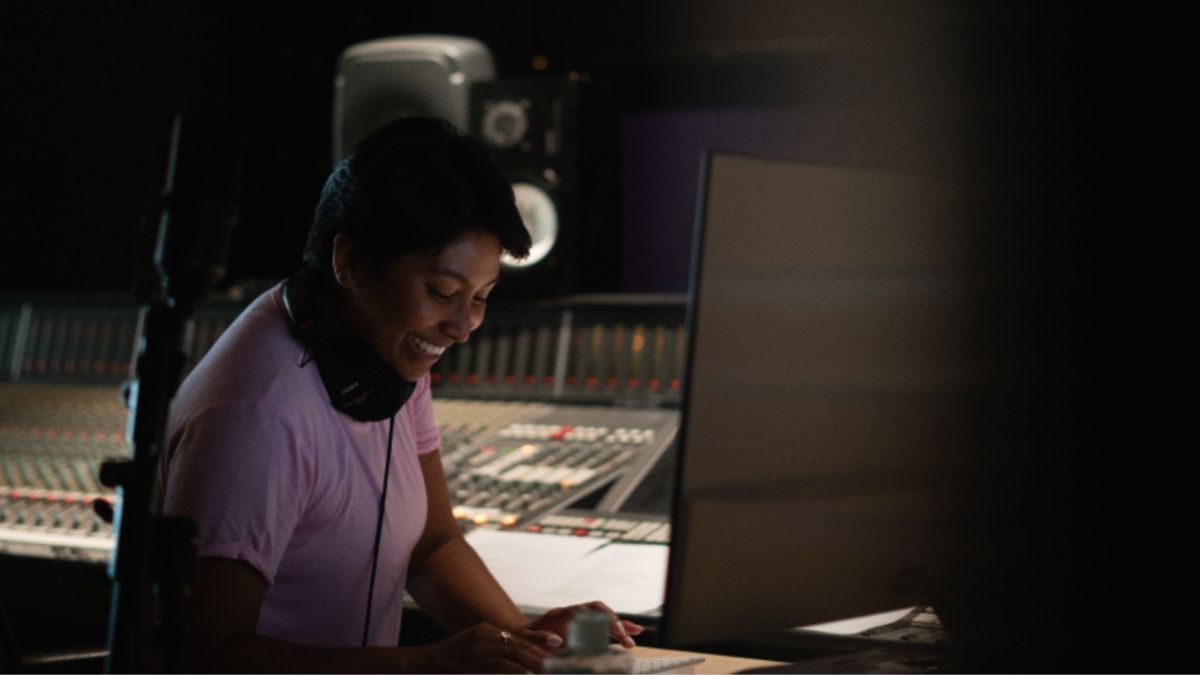 What's something you wish more people knew about your job?
R: "I wish more people knew how much work goes on behind-the-scenes of their favorite music being made. Everyone consumes music in one way or another, but I don't think enough people think about the why and how music is made. Sometimes, it truly takes a village to make an artist's vision come to life. The village needs more credit!"
ADVERTISMENT - CONTINUE READING BELOW ↓
I think anyone who is starting out in the industry struggles to find their place in such a big pond of talent. It can be overwhelming, and not everyone tells you exactly what to do or how to act.
What can people expect to earn as a Vocal Producer & Recording Engineer?
R: "This really varies too, depending on how long you've been working in the industry, any recognition you've received, previous clientele, and whether or not you have management/professional representation. Most vocal producers and vocal engineers are able to charge per session or per day. Some engineers will have a flat rate for a 12-hour recording day for example, and others may calculate it hourly. In London, I think the standard day rate could range from £250 to £650 (approximately P16,600 to P43,200), depending on level of experience. Some engineers and producers will ask for royalties as well as a day rate. Sometimes, the royalty figure is as low as one percent (but this can end up being a lot if you're contributing to the right project)!"
Any advice for people who want to pursue this line of work?
R: "Just start! Although I was working full time as an Assistant Engineer, I knew I would eventually want to work for myself and have better control over my schedule. There are definitely pros and cons to living the grind 24/7, but any spare moment I had to use the studios in down time, I used to learn more about the consoles, recording techniques, and vocal production. I took notes during the Little Mix and Adele sessions that help me run my own sessions now. Starting with online production/engineering masterclasses, getting curious about the recording process, asking friends if you could record their next single for free to get some experience, or shadowing someone at a recording studio are all places to start. Start following people on socials who are in the industry and surround yourself with the material. The best thing to do is to jump right in with both feet, because otherwise, you'll always be waiting for the right time."
ADVERTISMENT - CONTINUE READING BELOW ↓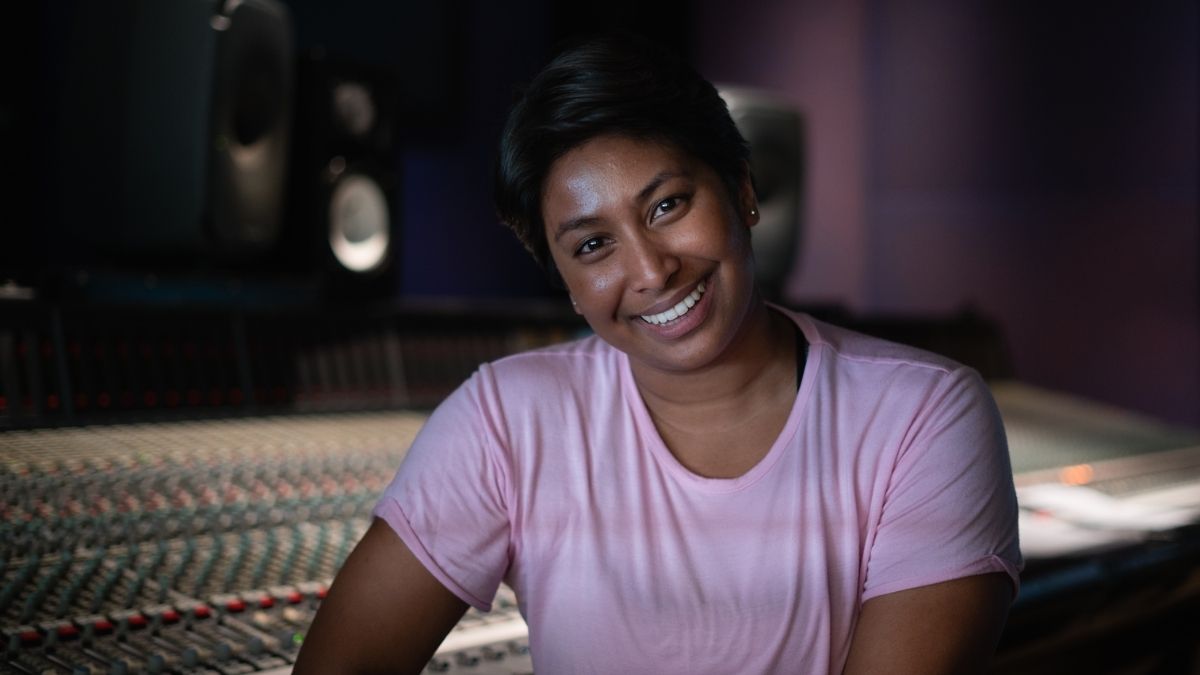 ***
Follow Lou on Instagram.
MORE STORIES ABOUT INSPIRING PINAYS:
This Pinay Is The *First* Filipina-American Doctor To Become A Barbie Role Model
WATCH: This Pinay Shares What It's Like To Be A Delivery & Motorcycle For Hire Rider
This Australia-Based Pinay Scientist Proves That Hard Work Really Pays Off
ADVERTISMENT - CONTINUE READING BELOW ↓