Big and small companies alike were not immune to "The Great Resignation." Since 2021, this trend was observed around the globe as employees quit and looked for better opportunities elsewhere. While some experts say that the trend has lost steam, it may still trickle into the New Year according to a new report. With recessions looming, the workforce may face possible restructuring or layoffs, too, so some may plan ahead and secure another job before the worst happens.
If you're weighing whether or not you should quit, you should reflect on both the bad and good of where you are now first. The income, benefits, and other perks that your company offers would definitely play into the picture. And they may just help you decide to stay.
For instance, personally, I enjoy several perks as an employee of Balsam Brands, which have really motivated me to stay. On the top of my list is getting so much support since the onset of the pandemic—from our comprehensive health care benefits and care packages to mental health counseling and extra time-offs if you get COVID-19. It's no surprise that it's one of the best workplaces in the country and in Asia.
Here's what other Pinays from companies across the country shared: 
Free Food, Swag, and Special Celebrations
Nice Domanog has been working for Canva as a community manager for more than a year.
"In my X years of working, I have never seen a company that cares about its employees the way Canva does! We have a hybrid setup that values flexibility and connection—this allows everyone to identify a conducive workplace for them whether it'd be at home or at the office. Eating together is also a big part of the Canva culture so whenever we choose to work onsite, we get free breakfast, lunch, and merienda. Our food is intentionally prepared by our in-house chefs and follow certain themes like Japanese, Korean, Italian, etc., so no two meals are alike in a week! 
ADVERTISMENT - CONTINUE READING BELOW ↓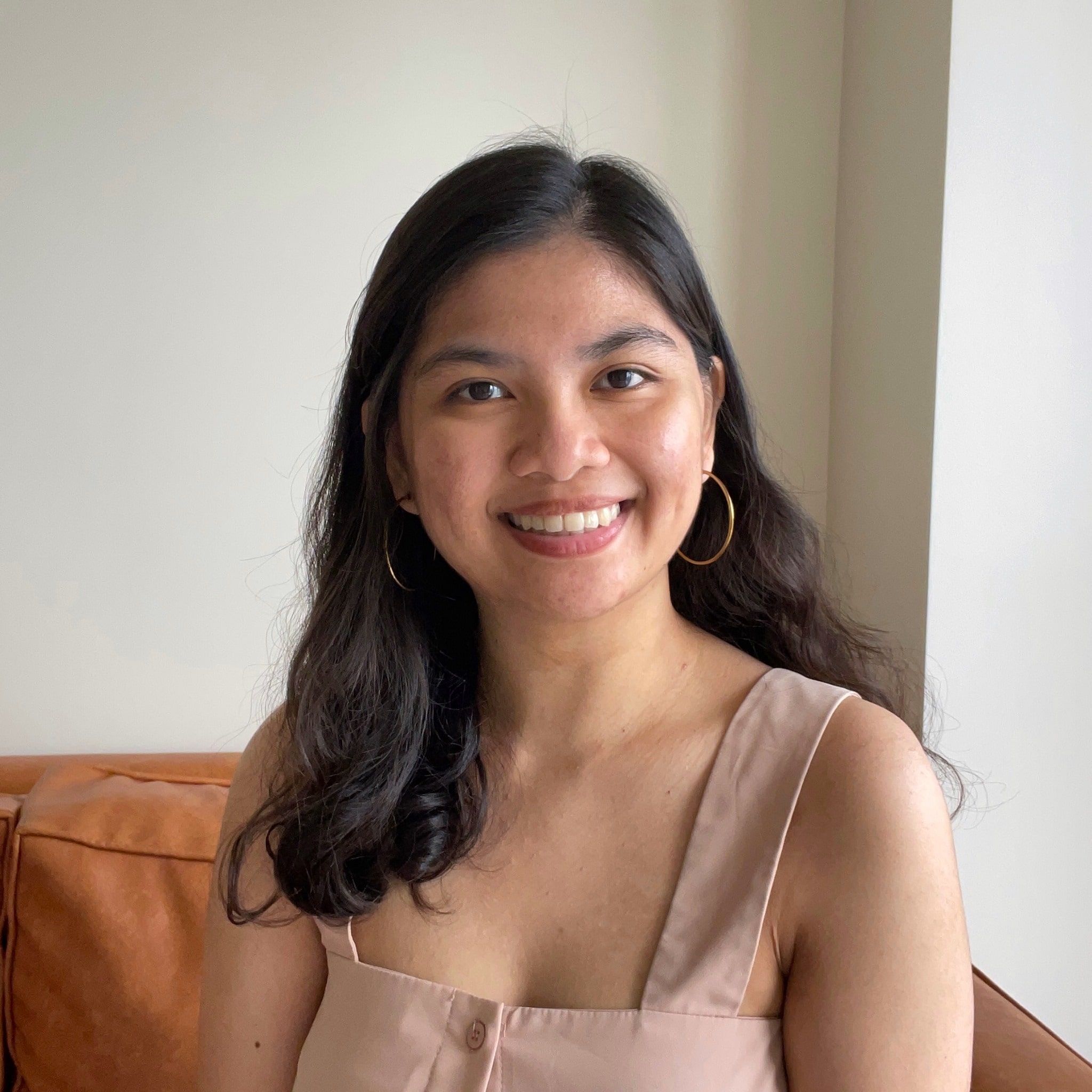 "We also like setting Crazy Big Goals and achieving them. We celebrate together as a team and Canva surprises us with swags and opportunities to get together (check out how we celebrate on our TikTok account!) whenever we hit a milestone including personal ones such as for our birthdays and anniversaries. I guess what I'm trying to say is, Canva listens to what the employees need, and being a Canvanaut makes hard work fun and definitely worth it!" 
Flexible Hybrid Set-up
Kate De Guzman is the Human Resources Business Partner for Sutherland Nueva Ecija. She has been working there for three years.
"Aside from the amazing opportunity they have given me to grow in Human Resources, one of the best perks I have received from them was the flexible hybrid set-up we have. We can work at the safety of our homes when we need to and work onsite to connect with both our internal and external stakeholders.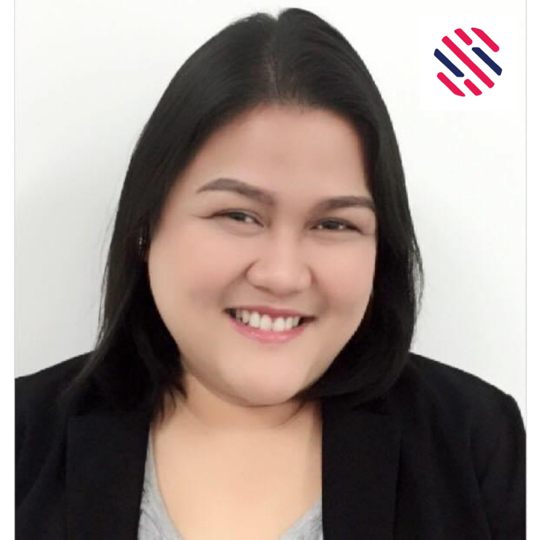 "For me, this is a big step forward to maximizing opportunities to be of service to our employees in the best way we can and maintaining our work-life balance. This is what makes Sutherland a #GreatPlaceToWork." 
Health Care Benefits
Louie Belle Regente – Magbitang has been working for EY Global Delivery Services for more than a year and a half.
"One company benefit that I'm grateful for is HMO wherein aside from myself, my two dependents are covered as well. It's really helpful for a first-time mom like me because newborn babies have regular monthly checkups.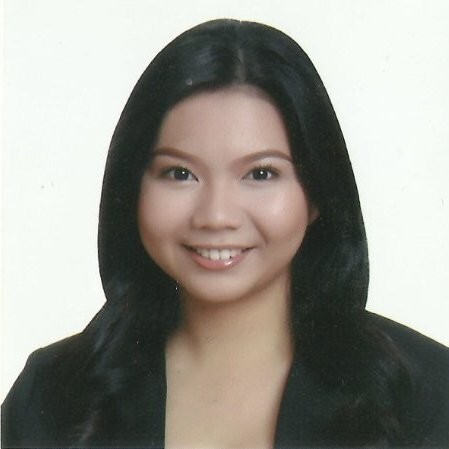 ADVERTISMENT - CONTINUE READING BELOW ↓
"Aside from this, we have Medicine Allowances wherein my child's vitamins can also be reimbursed. Aside from the 15 Sick Leaves in a year, you can also file for a 'Prolonged Sick Leave' should you suffer from a medical condition that will require you longer period to recuperate (i.e., if you tested positive for COVID-19). These are just some of the benefits that shows how the company values the health not just of its employees, but also their families. With this, we can really say that we are #BuildingABetterWorkingWorld." 
Shutdown Week
JJ Nato-Pascasio is a Senior SEO Strategy Manager at Balsam Brands and has been working there for nine years.
"My favorite company perk would be the Shut Down Week! That's 5 days of no work with pay on top of our usual VL and SL."
"This is usually announced before the start of the year, so we can plan around those dates to schedule a vacation, book flights, or—for someone like me—schedule a video games marathon!"
Volunteer Time-Off
Cirene Giselle De Guzman has been working with SolarWinds for almost a year.
"Kindness is the new trend. I've always wanted to be part of a company with the same goal and core values as mine. And I'm glad that I found that here at SolarWinds. We have the culture of caring for the community, appreciating small wins and celebrating big ones. Some of it is our Global Wellness Day, which gives us the privilege to take some time off for health and mental wellness of employees.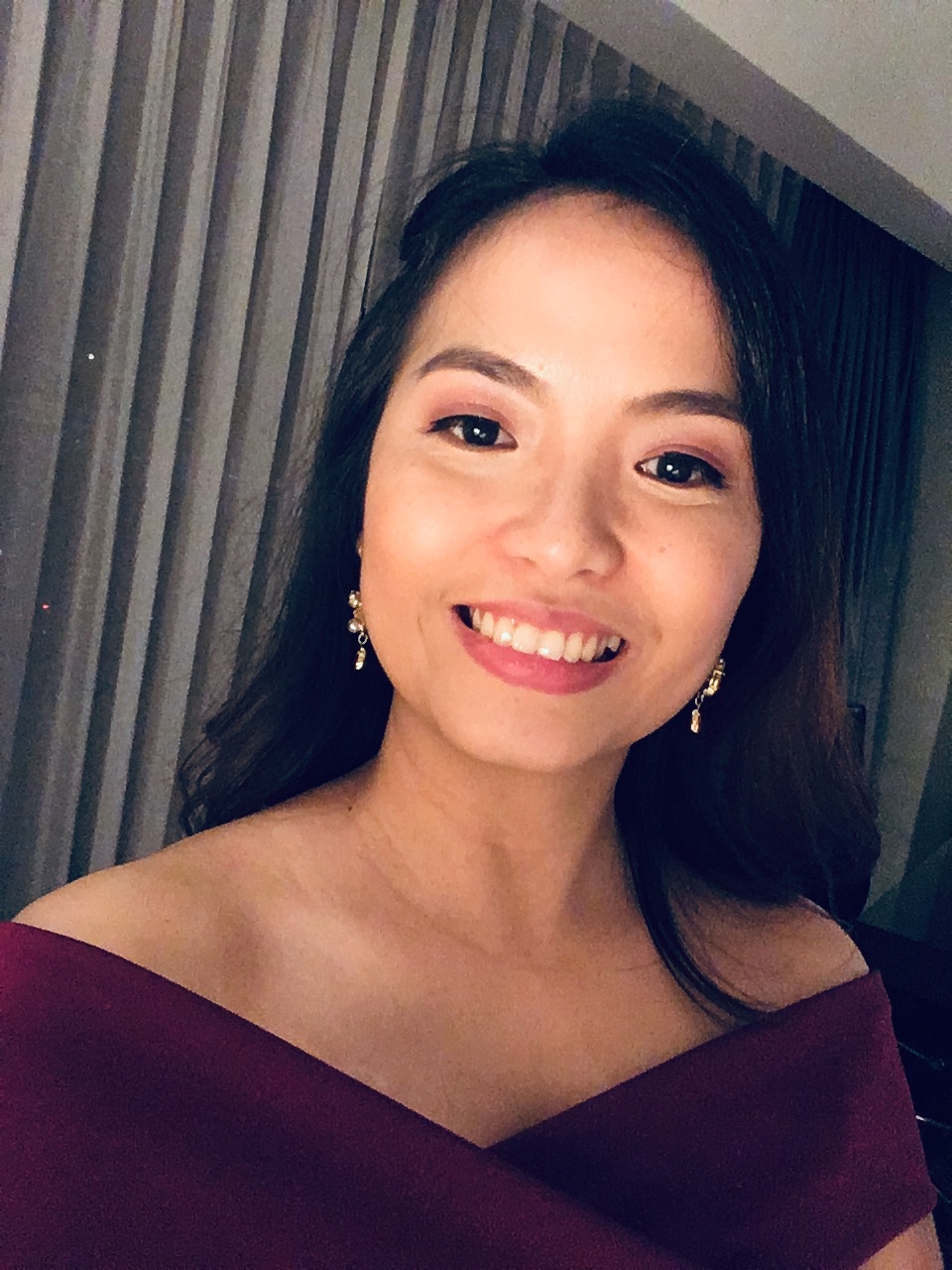 "We also have Education Assistance for career growth and development, Appreciation Programs to reward a colleague and convert it into an e-gift, and Donations Matching to choose which foundation you want to support. The coolest part for me is the Volunteer Opportunity wherein I can take a volunteer leave to share kindness, love, and care for my community."
ADVERTISMENT - CONTINUE READING BELOW ↓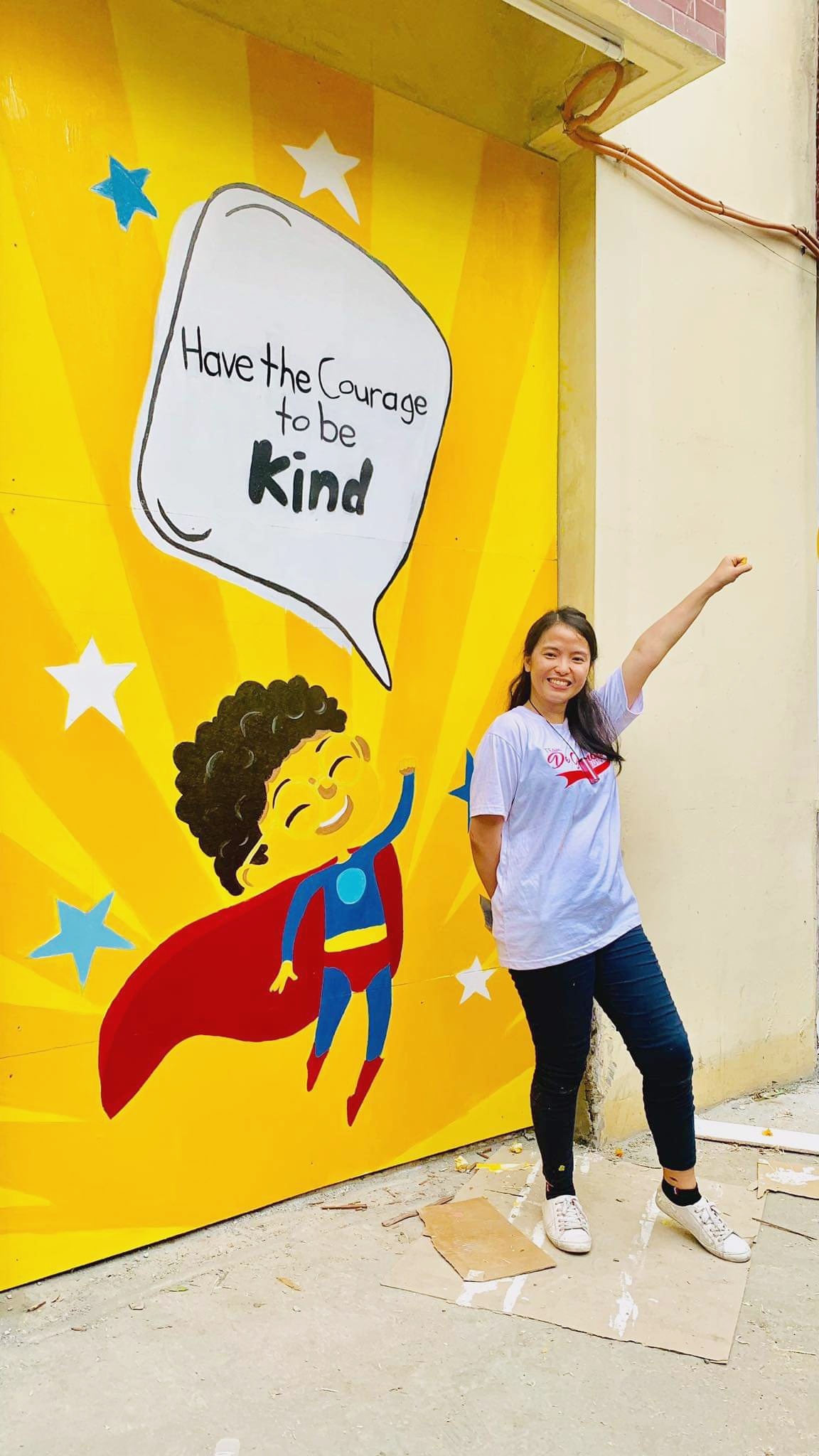 A Culture of Growth
Gab Buganan is the Head of Content Marketing at TransBiz and has been working there for three years.
"I am repeating myself, kind of, from the LinkedIn feature, but GROWTH. I'm not necessarily sure if that is a 'perk' but it is the reason I have stayed for almost four years now. Through my managers (shoutout to Karen Pangan!), I have always been pushed out of my comfort zone in more ways than one.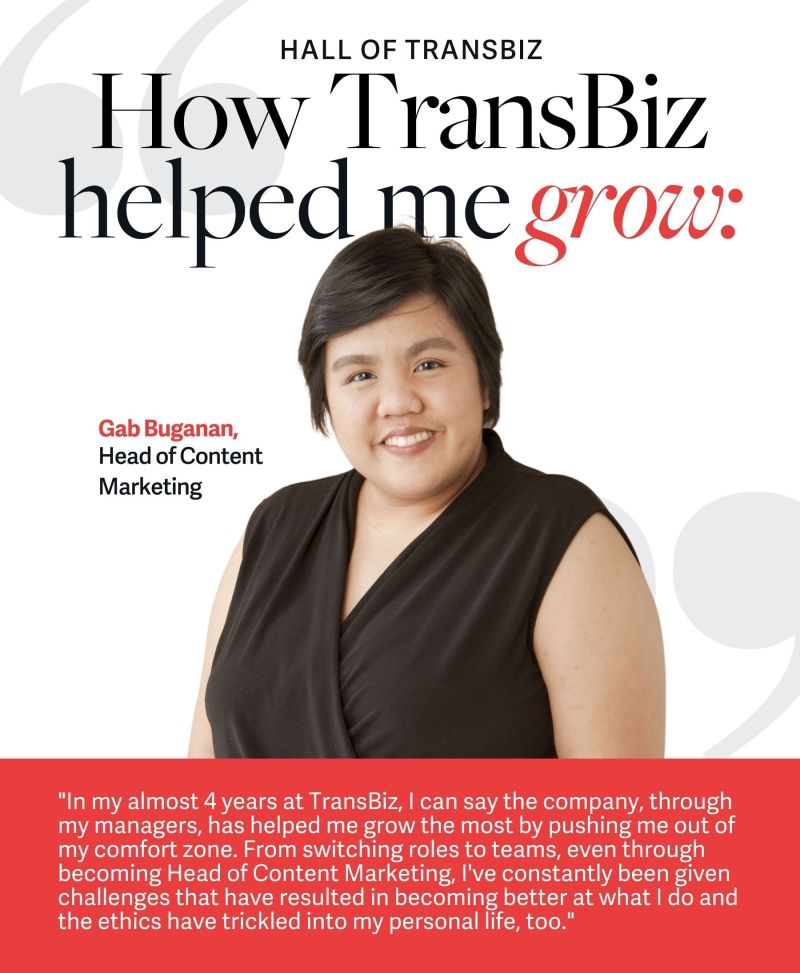 "I've constantly been given challenges that have resulted in becoming better at what I do, and I've gone from Junior to Head of Content Marketing in a span of three years. Habol thought: The real bonus is having great team members on top of what the company has offered me. My juniors are my babies, and they are some of my favorite people."
What company perks do you love most about your company? Or what are the benefits you wish you had? Sound off on the comments section!