Our 20s come with the freedom to spend our money on whatever we want. Sure, our parents still insist on telling us how to use it wisely, but this is the first time when they don't have any real control! And it's pure bliss. We asked a few Pinays what their craziest purchase has been since becoming financially independent.
WINE. Red, white, pink. I suddenly became interested in collecting wine, because of a book I read. I am not an alcoholic, but I'm so interested in learning more about them. It's crazy because I am not that well-off! –Roan, 28
***
A Givenchy Pandora. And I'm not even a bag person. –Nicole, 21
***
James Reid merchandise. Hahaha! And bed sheets, throw pillows, and pillow covers. Like the really pretty, Pinterest-worthy ones!  –Dani, 26
***
A Papier-mâché red horse (the size of a dog) that I had to hand-carry to my home country. –Cat, 28
ADVERTISMENT - CONTINUE READING BELOW ↓
***
Gym clothes! LOL! Sometimes, I'm too lazy to go to the gym, but I also don't want to gain weight. Having new gym clothes just makes me feel extra motivated to work out. Look good, feel good. –Jess, 22
***
Sneakers. I became interested in shoe types, designs, hypes, "retros", as well as the stories behind those Jordans. –Ellerie, 26
***
An ice cream pint lock! –Kirstin, 25
***
A $120 package for cuticle care. I HATE getting my nails done! I guess I thought that if I bought it, I'd be more inclined to try it and love it. NOPE. –Abby, 24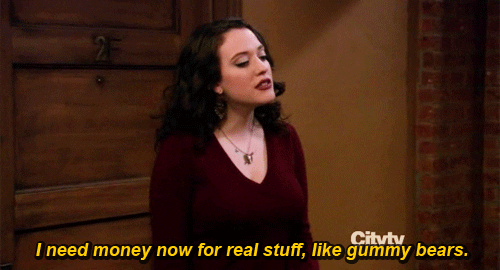 Follow Ysa on Instagram.