We know what it's like to cling to your paycheck, desperately waiting for the next one to push through. Finally, there it is and you're pretty much just like,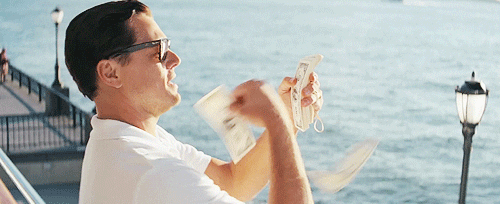 We spoke to 6 Pinays and they opened up about the things they regret buying.
I wish I didn't waste so much money on bags. Tote bags and leather purses, particularly. I think I buy one every month or at least every other. I always feel like I'm on the look out for The Best Bag, but I've already got good ones at home that I feel like replacing even if they haven't really worn out yet! –Ginelle, 26

***

I wish I wasn't too dependent on Uber and Grab. I sometimes end up taking the ride on surge pricing, which really bloats my credit card bill when I can actually walk and commute. –Nadine, 23
 ***
Overpriced alcohol in clubs and bars! You can get a decent buzz with P300+ elsewhere. Just drink before going to the club because a P480 cocktail at Pool Club that won't even get you going is equivalent to your two-way Uber trip between QC to Fort. –Nicole, 21
 ***
Pay-to-win games! I must have spent [thousands of pesos] on the last game I was addicted to. I could have saved so much money for a weekend trip or something more meaningful! It's been more than a year, but when you're in a bad place, you're not fully present or conscious. You fall for the worst gimmicks. –Cat, 27
*** 
Bags and clothes. I have too many pero 'di ko naman nagagamit. –Tessa, 25
*** 
Impulse fashion buys. I don't shop regularly, but there are clothes sitting in my closet that I've barely worn (and when I do, it's only out of guilt because I spent money on it). The latest one was a pair of P1,200 flats, which I thought were P600. Since I paid using a debit card, I could only get it back as a gift card. So now I have P1,200 waiting to be spent… –Dani, 26
Follow Ysa on Instagram. 
Continue reading below ↓
Recommended Videos