Best friends Ayen dela Torre and Rachel Halili are the inspirational women behind Where To Next, a community for people who want to travel with passion and purpose.
What's the story behind Where To Next (WTN)?
Ayen (A): It started with a Facebook chat. I was looking for a planner, but I couldn't find one that suited me. So I thought, why not make one? I messaged the one person who could help me make it, and she said yes right away (less than a minute after).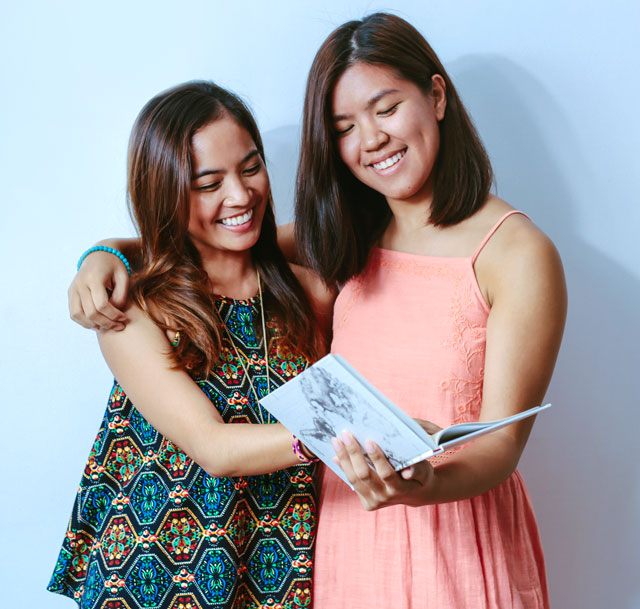 ADVERTISMENT - CONTINUE READING BELOW ↓
Rachel (R): We've always wanted to start a passion project related to art and travel. It took us ten days to produce our first planner. We thought it'd be a cool Christmas gift for our friends. Eventually, we decided it wouldn't hurt to post it online to see if other people were interested.  
How do you conceptualize your annual journal? What are some factors you consider?       
R: I handle design while Ayen handles content. Most of my collages are deeply inspired by my travels. A graphic designer by profession, I'm often confined within the requirements of my clients so with WTN, I get to play around with the theme. This year's planner was different since instead of having months, we have chapters. Each chapter is dedicated to a lesson we learned while traveling; it starts with the thought of leaving and ends with the beauty of being back home.
A: Most of the content in our planner are based on real life experiences. #WTNPlanner2017 is not just a collaboration between me and Rach. In our planner, you can find photos and narratives from our favorite storytellers.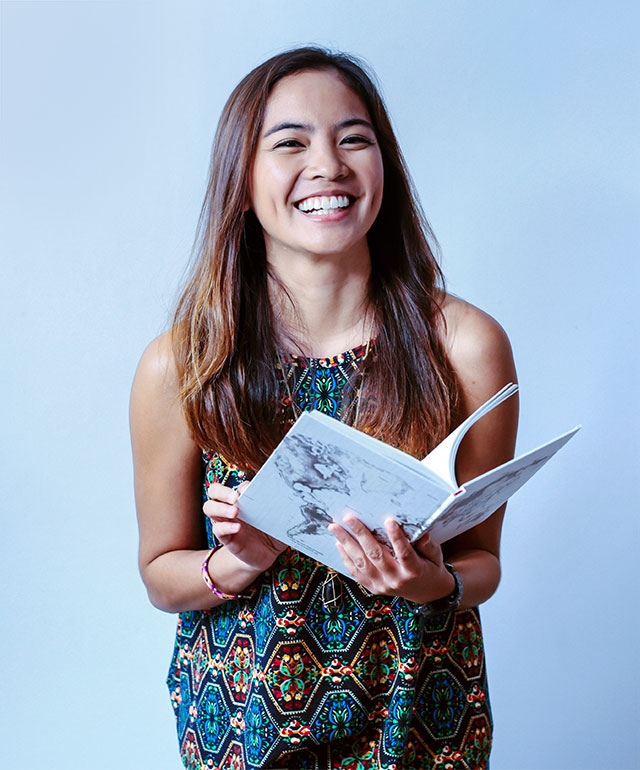 Let's talk about your day jobs. What do you do? How do you make time for travel?   
R: I work as a graphic designer. Time is flexible, but mixing work and travel can get tiring. Instead of using my time to accomplish something, I find myself at home, recovering from all the muscle strains and battle scars from my trips. I guess it's just a matter of choosing your trips. Don't be afraid to miss out on some adventures because you can't always have fun. Some weekends are meant to be spent at home to rest and catch up on life.  
ADVERTISMENT - CONTINUE READING BELOW ↓
A: I work for an education start-up that creates programs for kids to learn life skills that they don't necessarily learn from traditional schooling. I learned that being "busy" doesn't necessarily mean you're productive. I am in an organization that allows me to work nonstop for three to four hours, then take a break. Being able to go on adventures while fulfilling my responsibilities is a constant struggle. It involves sacrifices like trading hours of sleep to see the sunrise at a nearby summit and then rushing back to the city in time for work. It may seem absurd for others, but I enjoy what I do and I've learned to tolerate the discomforts that come along with it.
What's a typical work day like for you?
A: During the day, Rach and I are busy with tasks for our day jobs, but we message each other whenever something pops up. Conversations range from order inquiries to inspiring stories we came across online. We try to meet each other in person at least once every two weeks.
ADVERTISMENT - CONTINUE READING BELOW ↓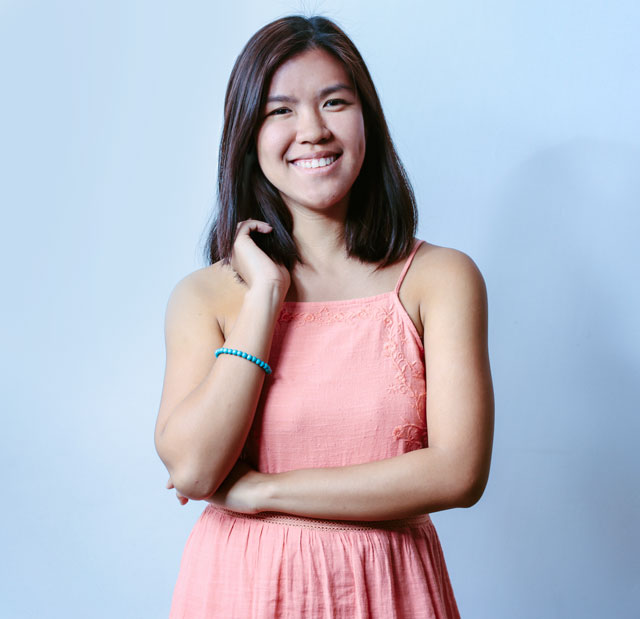 R: Most of the real work happens at night between eight until midnight. That's when we really build on our favorite ideas. I share design drafts with Ayen, and she'll write the description for it. We go through a few revisions before finalizing a project. But our best ideas happen when we're out of the city; as cliché as it sounds, we are our best selves when we travel. 
ADVERTISMENT - CONTINUE READING BELOW ↓
Any travel hacks or saving tips?   
R: I try not to spend a lot when I'm in the city. I eat at home, walk or carpool when I can, and avoid buying anything I do not need. 
A: And when we travel, we try to do it as cost-effectively as possible. If we want to climb a mountain, we invite friends so we can rent and fill a whole jeep and divide the costs among our group. We cook our own meals and sleep in tents. We indulge occasionally (especially when it's an out of the country trip we may not be able to experience again), but most of the time being in the presence of nature and with each other is enough.  
How do you respond to people who say that "only rich kids can travel that much"?
A: There is some truth to that statement. This year, I went on an immersion trip with an Aeta tribe in Zambales. I asked one of my companions if he had been to the Crater Lake before. He said this was his first time. And I've had dozens of conversations like that before—locals who have yet to see the wonders of their own home. For some, travel is not as big of a priority, especially if you need to devote your time and energy to making sure your family is fed.
ADVERTISMENT - CONTINUE READING BELOW ↓
R: Compared to most of the locals we meet, Ayen and I live a life of comfort. We are aware of it. We can afford to dream of vacations and take breaks from our hectic schedules. But instead of feeling sad about this inequality of opportunities, we can use our privilege to meet more people whose lives are very different from ours. We can listen. We can learn.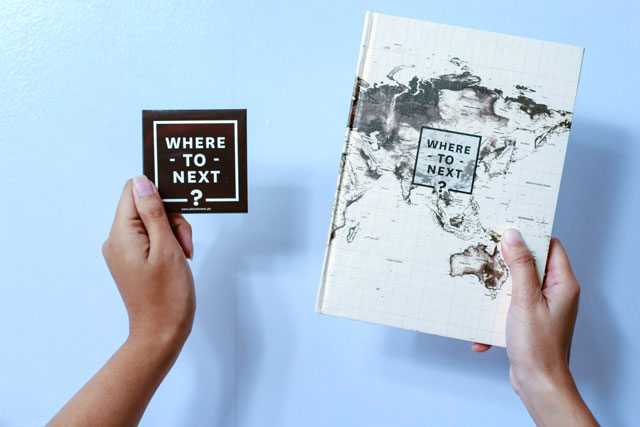 ADVERTISMENT - CONTINUE READING BELOW ↓
How do you decide on who you want to collaborate with?
R: As an artist, it's very difficult to put value in your creativity work. Making products seemed like the best route because there's a tangible thing that people could subscribe to. But most people say we're known more for our stories than our products. When we decided to open our brand to collaborations with companies, it felt like a totally new environment that we didn't know how to navigate. It made sense to partner with travel brands (airlines, gears, and hostels). As long as the core of what we do remains the same, to be able to tell stories the way we want to while giving light to certain brands, then we're okay with that. 
A: We relied on friends who have worked with brands. Their opinions have been helpful since they can provide an unbiased view of your work, too. And although it was hard at the start, I think it became easier when we viewed partnerships as another platform to reach a wider audience. We can't survive on passion alone. It wasn't like that at the start though; we pretty much said yes to any brand that was willing to take us. But now we're in a good place; we learned how to say no and chase after brands who barely know us if we believe we have something to offer. We once spoke about this dilemma with the founders of Beautiful Destinations. Tom Jauncey told us that even at the height of their business—they have about seven million followers now on Instagram—they still knock on people's doors and offer their services. It took two years of that before brands started to take notice. And it was a good lesson to learn that the struggles we face are also shared by people who seem to have "made it" in this industry. 
ADVERTISMENT - CONTINUE READING BELOW ↓
For more information, visit Where To Next's website, Facebook, and Instagram. 
Follow Ysa on Instagram.