Tucked in a corner in Uptown Mall is Q House, a quirky café reminiscent of a glass house with a tropical vibe. Q House opened in April 2019, but if it looks or sounds familiar, it's because it's sort of an extension of the well-loved Quirks, Novelties, and Curiosities brand.
And the woman behind both establishments is Zerline Chan Ortiz-Luis, who runs her businesses with her sisters. Over the last decade, Zerline has had a lot of experience as an entrepreneur, but Q House is her first stab at joining the food industry.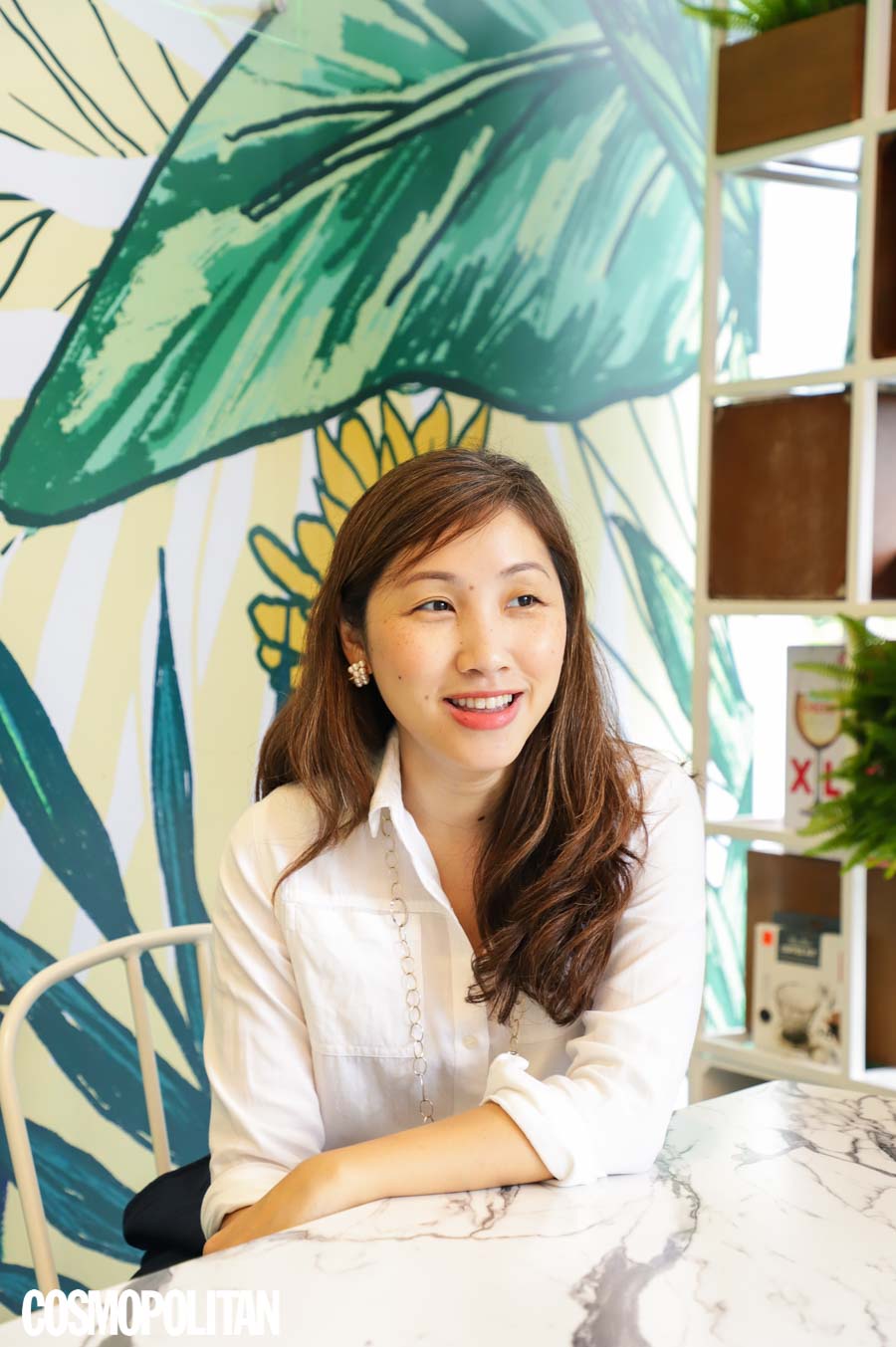 Continue reading below ↓
Recommended Videos
She told Cosmopolitan Philippines, "Food is a natural [source] of comfort for Filipinos. And we've seen a lot of trends wherein retail is combined with food in other countries, so that's where the inspiration for Q House came from." Though Q House is primarily a food spot, customers are able to enjoy some of the products they have available at Quirks.
As first-timers in the food world, Zerline and her sisters didn't want to complicate things: "We wanted to keep it simple, so we went with a café concept but instead of [limiting our menu] to just coffee, we have something more substantial: froyo (frozen yogurt) and milkshakes." She continued, "We wanted to have snacks beyond your usual café offers—like cookies and sandwiches—so we came up with flatbreads. We worked with a chef consultant, and our stipulation for that is they have to be filling."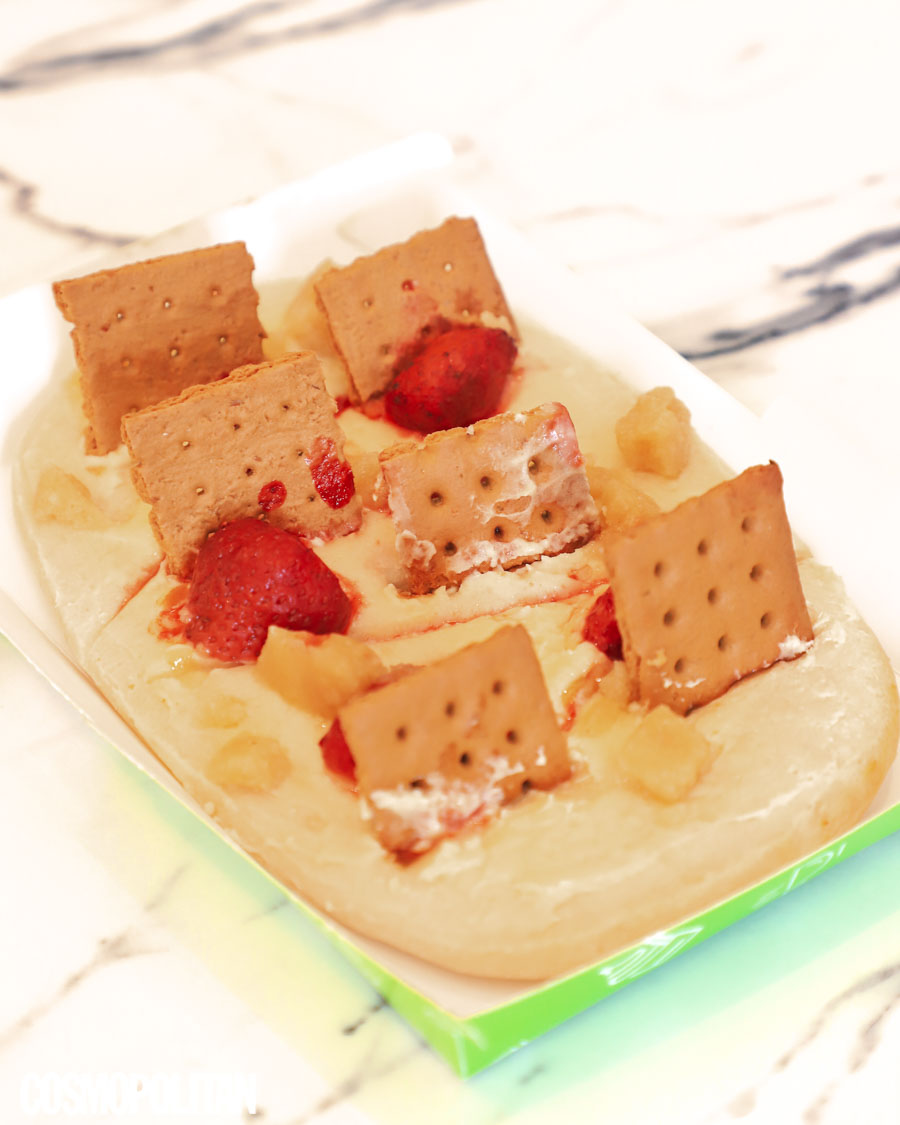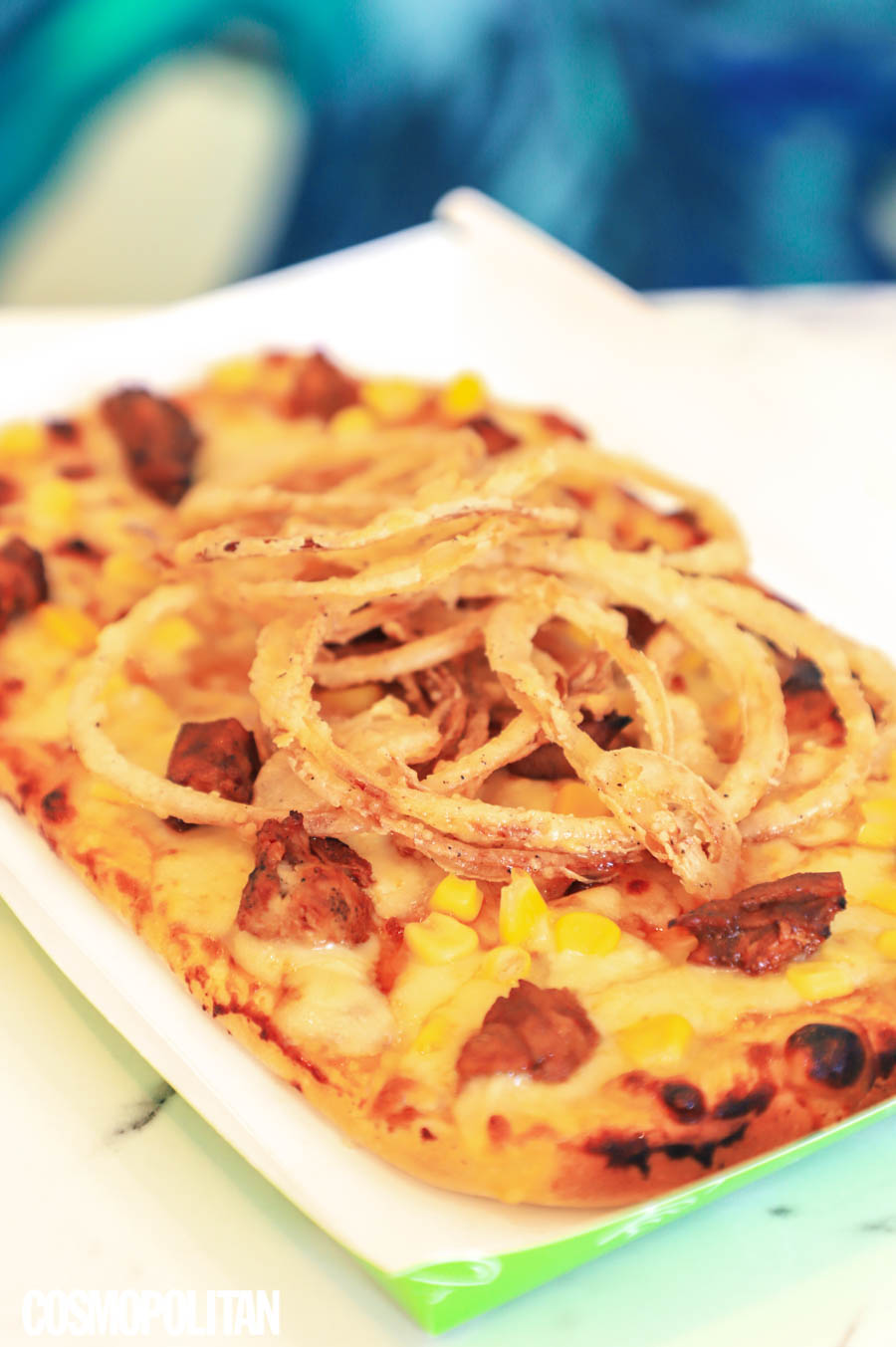 If you're asking yourself, why flatbreads? According to Zerline, they thought about who their customers would be: "In our location (Uptown Mall in BGC), there are a lot of office workers. We wanted the food to be portable but also easy and fast to eat. Because there are already a lot of rice offerings in the area, we went with flatbreads."
Q House boasts both savory and sweet flatbreads. Cosmopolitan got to try the Barbecue Chicken Qizza (P215) and Strawberry Cheesecake Qizza (P115), both of which we recommend if you're in the area. The real winner, however, is their Caramelized Banana Fries Ala Mode (P95). Apart from milkshakes, froyo, and flatbreads, they also serve green smoothies and tea!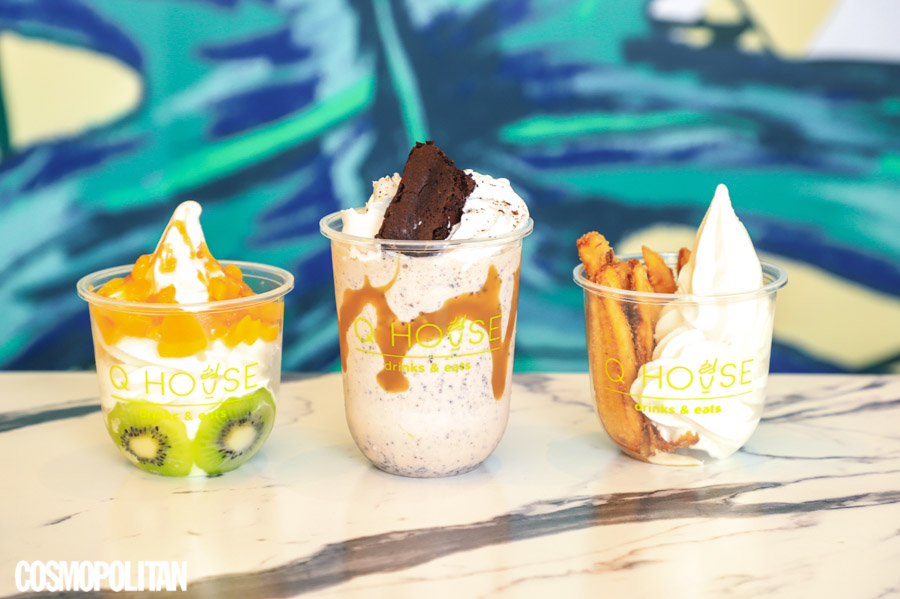 Zerline and her sisters spent a lot of time curating the menu, and unsurprisingly, not every experiment made the cut: "We tried to do hot milkshakes na parang hot cocoa. We tried it with different chocolates, but it was a bit watery. We're still hoping to find something that'll work, though, especially now that it's the rainy season. Another thing we tried to do was apple fries. We were thinking of fruits that would be hard enough to retain the shape of a fry, but it was too expensive."
Perhaps the toughest part of bringing Q House to life was sticking to the budget. Of the café's interiors, Zerline revealed that their designer came up with "a really nice look" that they fell in love with. She said, "But when the cost came, we had to cut it down. Our ceiling was going to have wooden beams, but we really had to think about our priorities."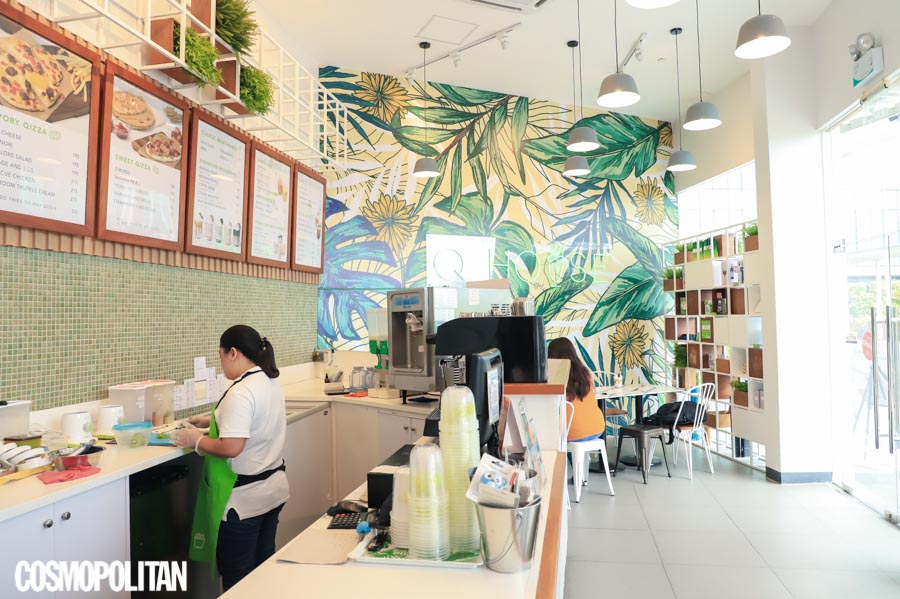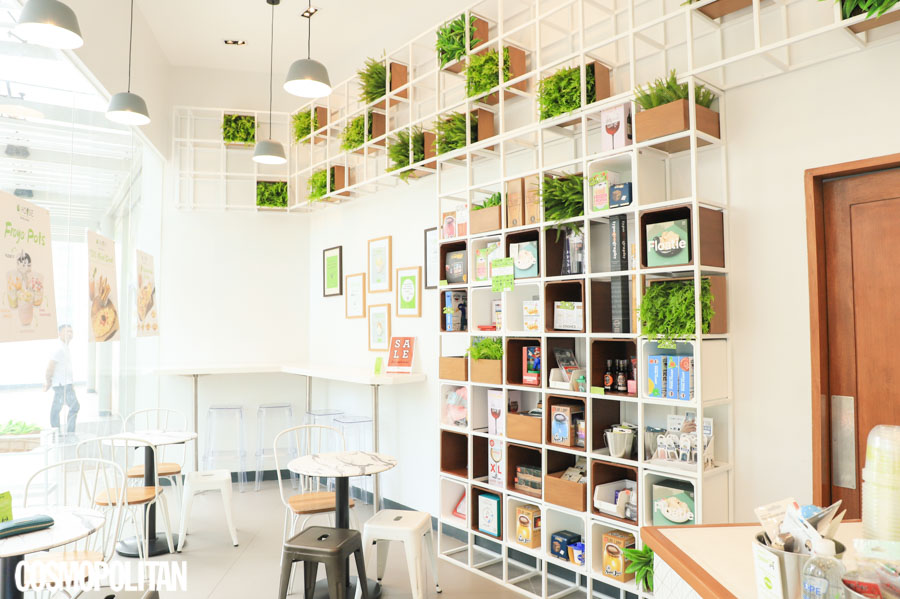 Be sure to add Q House to your list of must-try cafes around the metro in 2019!
Q House is located at 4/F Uptown Mall, BGC.