We've written about self-love a lot on Cosmo.ph, but do you know about "self-care"? When you think of "self-care," what immediately comes to mind? Self-care is essentially the act of taking care of yourself—physically, mentally, and emotionally. 
It can be as simple as sleeping in when you worked overtime the night before, but sometimes, it also means buying something that makes you feel ~*extra*~ special. 
So for the month of March, we tracked all the things we spent on in the name of self-care.
Tisha
Mango embroidered top with ruffles (P1,695) + Lola & Daisies "The Stephanie" dress (P700) + The Ordinary Caffeine Solution 5% + EGCG (P595) + Bench swimsuit (P649.75) + dinner and drinks in Poblacion (P1,500)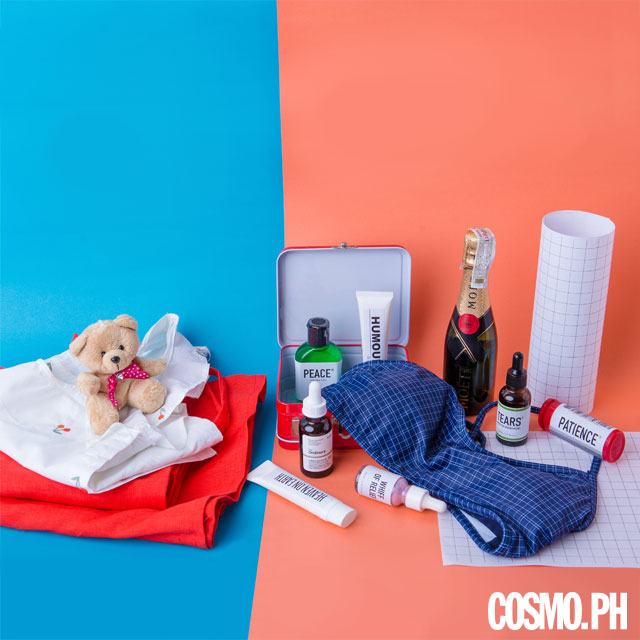 Tisha: The top from Mango was an impulse buy, haha. I was waiting for my Grab to pick me up, when I saw it. I saw "The Stephanie" naman on Julia Barretto when she wore it for her 21st birthday party. I was sold. NO REGRETS AT ALL because the dress is so beautiful and the length is perfect for my height. This month was really stressful, and when I'm stressed, I shop. I'm proud of myself, though, because I didn't purchase anything I regretted after.
ADVERTISMENT - CONTINUE READING BELOW ↓
Retty
The Ordinary Caffeine Solution 5% + EGCG (P500) + Estee Lauder Double Wear Nude foundation (P2,200) + Bobbi Brown Art Stick Liquid (P1,400) + MAC Waterweight Concealer (P1,300) + Ouai wave spray (P693) + A pair of golf gloves (P1,600) + ball buckets at the driving range (P500)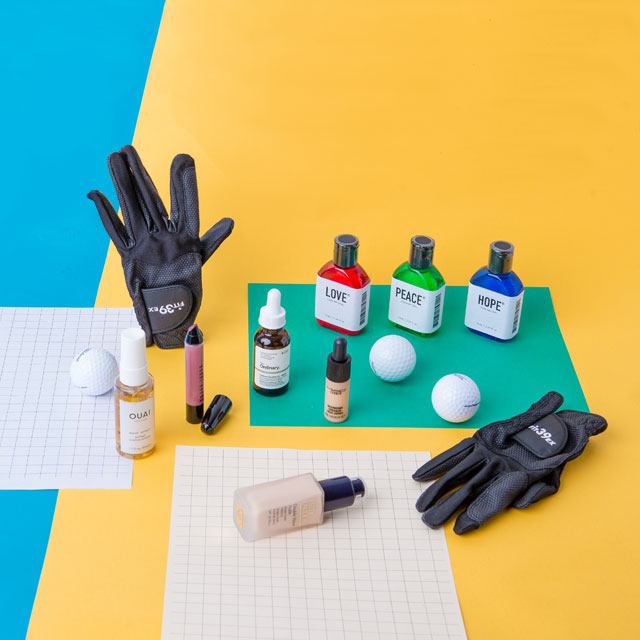 Retty:  I've had my eyes on the foundation and concealer for a while now, and I just finally decided to go for them one evening at the mall. The liquid lipstick was an impulse buy because they didn't have the product I was looking for, LOL. The Ordinary Caffeine Solution is an investment for my dark undereyes—aka my biggest insecurity—and so far, it's been working! As for the Ouai wave spray, it's been on my wishlist in Sephora for quite some time now, because I've read so many good reviews about it. (It's GREAT btdubs—one step closer to my Khloe Kardashain wavy hair dreams!)
I also recently learned how to play golf, and the first thing I ~*invested in*~ was a pair of gloves because I got blisters after my first time playing. I've also been spending time (and money, obvs) in the driving range where you pay by the number of ball buckets that you consume. It's pretty pricey, but golf has been a huge help in easing my anxieties and relaxing my mind. 
Ysa
LED mirror for my desk (P215) + Weightlifting Fairy Kim Bok Joo sticker pack (P100) + KBBQ dinner for two...that didn't have to cost this much, LOL (P2,500)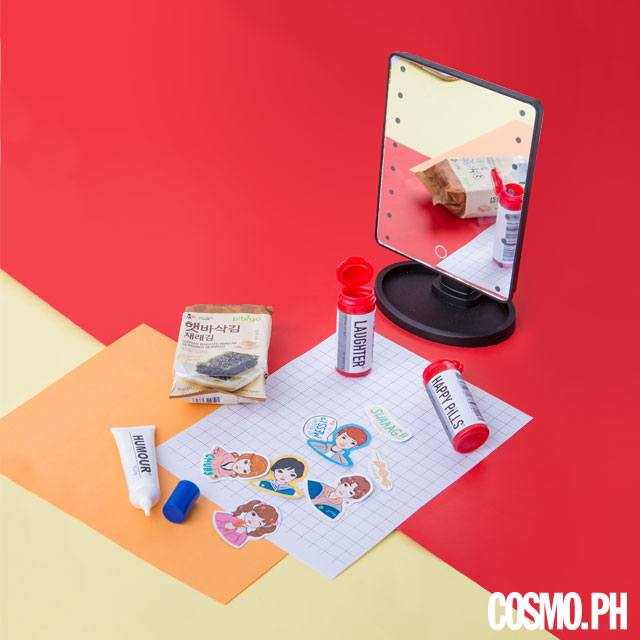 Ysa: I absolutely did not have to buy the mirror. I already had one I inherited from an ex-officemate, but this one was so pretty. Anyway, Cindy, my seatmate, bought the WFKBJ pack for me from Sticker Con MNL. But my biggest and most expensive self-care purchase—the Korean BBQ dinner—was after a *grueling* work day that left me emotionally drained. I can't tell you how happy I was by the end of evening. 
ADVERTISMENT - CONTINUE READING BELOW ↓
Cindy
EpiPen (P4,600) + Sticker Con packs (P1,000) + a few Glossier makeup products (P1,930) + dinner and drinks in Poblacion (P1,500)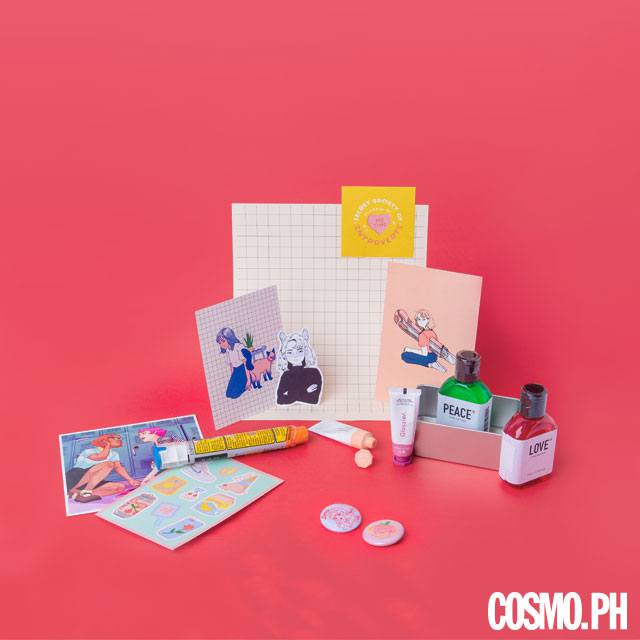 Cindy: People wouldn't normally think that buying an EpiPen would fall under the "self-care" category since it's more for my survival. But shelling out over P4,000 to make sure I don't die from an anaphylactic shock does mean I care A LOT for my health. Buying an EpiPen was the first and most important purchase for me this month. 

The rest of my purchases are out of frivolity for me, especially the ones I spent on my night out with the Cosmo.ph team. Do I regret spending P1,500 that night? YES. I could've bought two other items from Glossier, LOL! I knew I was going to shop during the Sticker Con because I was looking forward to attending it for months. I stuck to my budget, though, so yay!

Ira
10 workout sessions at Sparta (P1,800) + Lotus cookie butter (P290.25) + fig and fruit bars (P210/6 pieces) + protein bars (P280/2 pieces) + couscous (P116.75)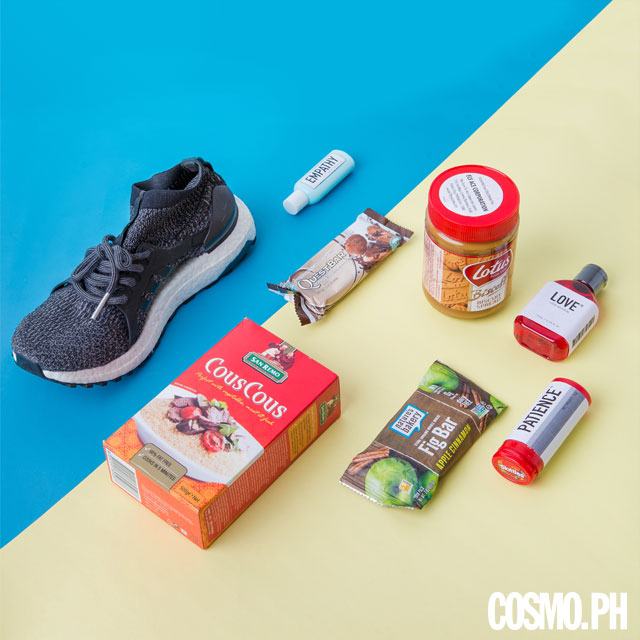 Ira: Apart from my desire to be fit, I signed up for another 10 sessions of HIIT-type calisthenics classes because I need an outlet to release stress. Sidenote: This pair from Adidas feels like clouds on my feet, so it's perf for all the broad jumps and burpees I do during each session. This wasn't acquired this month, but it deserves a special mention in my self-care testimonial!
With food, I always get an upset stomach when I eat pasta so I plan to try pasta-based sauces with couscous to find out if my tummy will cooperate. But because I believe in balance, I treat myself to a spoonful of cookie butter a day!
Jill
COSTA Swimsuit (P2,250) + facials (twice a month, P600) + haircut (P700) + spinning sessions (P8,250)
ADVERTISMENT - CONTINUE READING BELOW ↓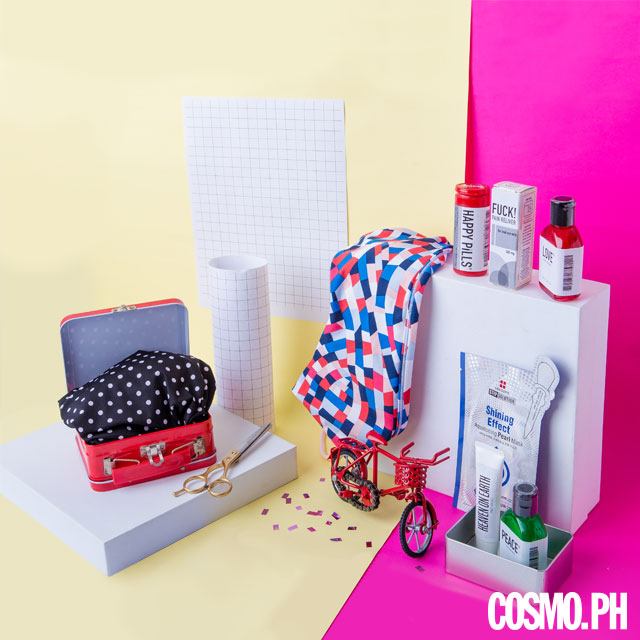 Jill: My Insta-feed called up and said it needed a new swimsuit OOTD. LOL. Honestly, though, this was stress-buying. I just happened to be online and had my credit card near me.
As for beauty self-care: I have a facial twice a month or every two weeks. I usually have it as frequently as I get a trim. FYI, short hair is high maintenance hair!
My biggest expense would have to be my indoor cycling classes—but to me, they're the most sulit. Every time I'm on that bike, I know I am doing something good for my body and my mind. I leave every class beaming with endorphins, grateful for the 45 minutes I gave myself. I've already come to terms with how pricey it is, because what I'm paying for is more than a class—it's almost like therapy!
Andie
Four sets of magnets (Common Room PH, P916) + LED mirror (P215) + Sticker Con packs (P200) + dinner and drinks in Poblacion (P920)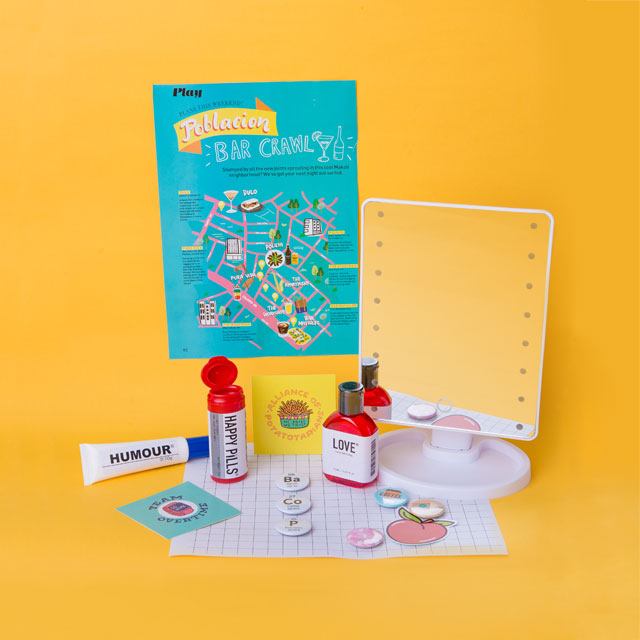 Andie: I need magnets for my cube—could I have gotten cheaper ones? Yes, but they wouldn't have been as cute (and they definitely wouldn't have matched my desk ~aesthetic~). Do I need an *LED* mirror? Not really, but decorating our office cubes have become something of a competition. The stickers...again, totally frivolous, but too cute to pass up!
Lou
LED mirror (P215) + gel manicure (P690) + sugaring session (P730) + Black Panther (P215) + two pairs of shoes (Payless, P1,207.50) + iPhone case (P300) + an outfit for my friend's birthday party (SM Department Store, P1,049.76) + dinner and drinks in Poblacion (P1,000) + dinner with high school friends (P460)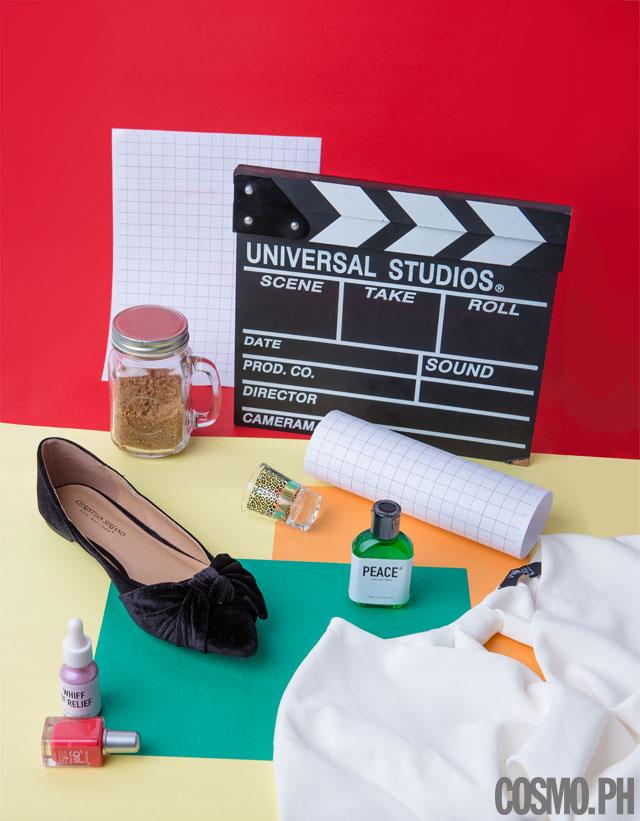 ADVERTISMENT - CONTINUE READING BELOW ↓
Lou: The only purchase I regret is my iPhone case; I wish I bought a cheaper one...like the kind you get from bazaars or tiangges. 
Mixi
Tumbler (Starbucks, P700) + Cosmopolitan Magazine HK (P150) + Milk Magazine (P150) + top (Cotton On, P800) + Fashion Paranoia top (P280)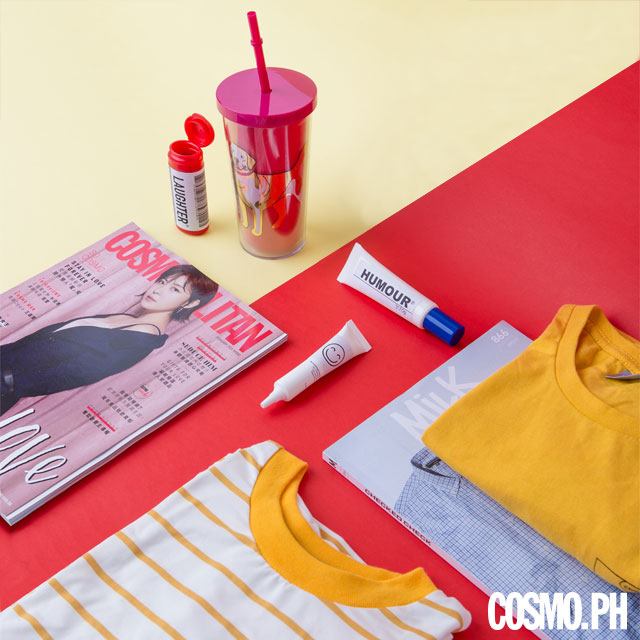 Mixi: I'm easily attracted to things that are cute, pink, and sparkly. That's why I impulsively bought the tumbler from Starbucks even though I already have four tumblers in my office cube. When it comes to clothing, because it's almost summer, I'm ~*subconsciously*~ adding a lot of yellows to my wardrobe. I love collecting Japanese/Chinese magazines because of their minimal yet cute aesthetic so when an officemate went to HK, I didn't hesitate to ask her to buy me two. LOL. 
***
PHOTOGRAPHY: Mark Jesalva
ARTWORK: Jico Joson
ART DIRECTION: Mixi Ignacio
PROP STYLING: Stephen De Jesus
Follow Ysa on Instagram.