When Boyhood actress Patricia Arquette made that speech about wage equality at the Oscars last month, it raised a few eyebrows, but more importantly, it raised questions.
Are you happy with your salary? Do you think that you should be paid more than what you're getting? Are your male colleagues receiving higher compensation than you are? If your answers to these questions are no, yes, and yes respectively, then you should ask your boss for a raise.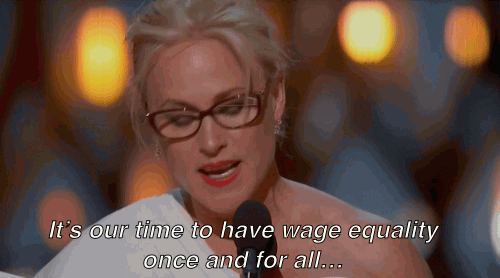 ADVERTISMENT - CONTINUE READING BELOW ↓
"This is important. What you're asking for is important," says Mika Brzezinski, host of MSNBC's 
Morning Joe
 and author of 
Knowing Your Value 
in an interview with 
Marie Claire
. "We're terrified of asking. We think we'll be seen as untoward, we feel a sense of guilt…we feel the opposite of what men feel.
So how does one go about asking for a raise? Brzezinski throws down a few tips:
Don't go in all apologetic.
Brzezinski warns against devaluing yourself right off the bat. Don't say you're sorry or that you know that this is a bad time for the company. Don't give out reasons for wanting a raise either. "Look, nobody cares about you and your issues. You're supposed to go in there and be talking about your value. Not you. Avoid the drama, avoid the apologies, the self-deprecation," she says. 

Have a figure ready.
Do your research. Ask around for what a person with your expertise and experience is getting, so you know exactly what you're asking for. "You have to come armed with information and data. Do you think someone's just going to be nice to you? That someone's going to do you a favor and give you a raise because it'd be nice? You're devaluing yourself right then and there."

Use these key phrases.
Be assertive in the negotiating room and keep these phrases in mind: "Here's what I bring to the table. Here's the value I bring to the company. In six months this is what I could do for you, but I'm going to need to be paid my value and this is the number…"
For more tips on how you can ask for a raise, check out femalenetwork.com!