In February 2020, back when we didn't know how much the COVID-19 pandemic would change our lives, strangers 23-year-old Louise Fortinez and 22-year-old Radha Atianzar were in La Union for vacation. Before they knew what was going on, the two were stranded there when the lockdown was implemented. Staying in the same transient house, they soon became friends; and it didn't take long for them to decide to put up a business together. Now, they are co-owners of The Attic Room. 
The Attic Room in La Union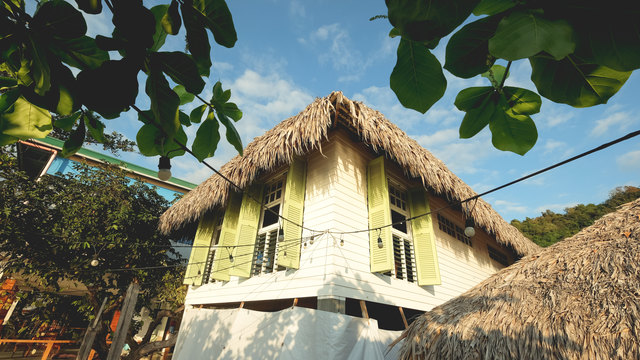 In an exclusive email interview with Cosmopolitan, Louise shared, "Radha wanted to support or invest in businesses that are community-centric or built by her friends and I wanted a [reason] to stay in La Union." Because of the pandemic, many of the establishments in the compound they were eyeing had closed down so there were spaces available. Louise said they didn't think of a coworking space right away, though. They also considered something in the food and beverage industry, specifically catering to vegetarians because Radha is one. 
Continue reading below ↓
Recommended Videos
In July 2020, they saw the empty space that would eventually become The Attic Room. They tried to hold off on making a decision because they wanted to explore all their options but come September, their hearts were set. Louise said, "We saw there [weren't many] coworking spaces in La Union. We thought it would be a good addition to the province and back then, it was what we needed in LU. We opened after six weeks, which is fast (mostly because we didn't want to waste the free month the compound gave us, haha!)."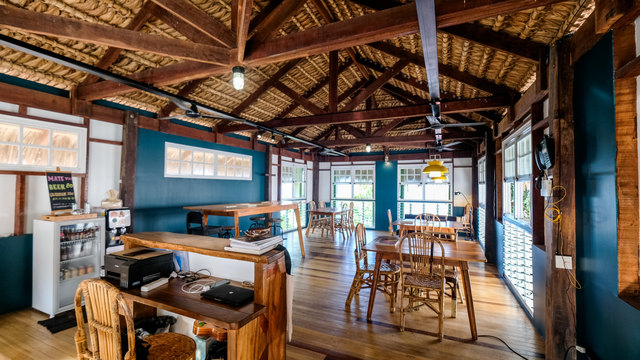 The two didn't do it alone. Louise and Radha have two other partners: Bryan Sudario, who's based in Doha, and Dawn Simon, a virtual assistant from Davao. According to Louise, "Bryan is a friend I knew from being in the streetwear scene, I was working for Revere back then. My best friend Dawn was also a part of Revere before, and we would always talk about moving to La Union. In fact, she was about to before the lockdown. Bryan reached out when he found out [that] we wanted to [open] a coworking space."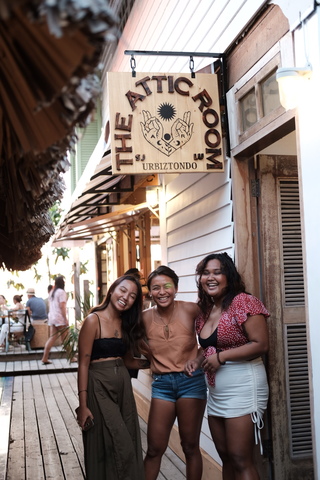 Louise, who's been working since she was still in college, is a branding and social media graphics designer for international coaches, while Radha is a young investor. In total, the young entrepreneurs invested P350,000 into The Attic Room. Louise said, "We still have more to add but we wanted to operate already, so we can [get a return on our investments] quickly and invest it back for more improvements." 
Right now, The Attic Room is a 40-sqm coworking space that's open from 8:00 a.m. to 10:00 p.m. on weekdays (you'll need to make a reservation if you want to work there on weekends). You can work at the Attic for five hours for only P250, with exceeding hours priced at P70. There's also the option of working there weekly and monthly with a five-hour daily cap for P1,000 and P4,000, respectively. Louise and Radha take shifts throughout the week.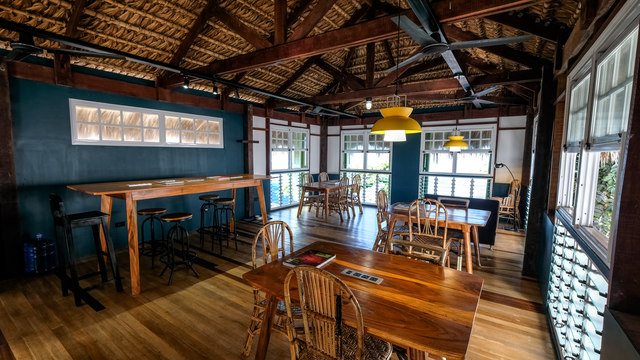 Louise said, "If it's a long weekend, we're [usually] fully booked (meaning the 50 percent capacity is reached, as mandated by the government) by 3:00 p.m. but if it's not, we'd have our regulars (two or three people) and our friends." Because there are a lot of restaurants in the compound they're in, The Attic only carries MATE MATE, a yerba mate carbonated drink for those who need some clean energy boost. 
In general, life in La Union is still less hectic for the owners of The Attic Room. They're still able to do other activities, surf, and visit nearby establishments. But, of course, running a business is not without its challenges. Louise told Cosmo, "Being a 40-sqm coworking space can be limiting as we're not able to give the services most coworking places offer. We can't be wasting every square meter that the space has but it's also not our goal to just maximize profit. We still want to provide a relaxing yet professional space, so finding a way to make the business profitable while not losing what we value is a challenge."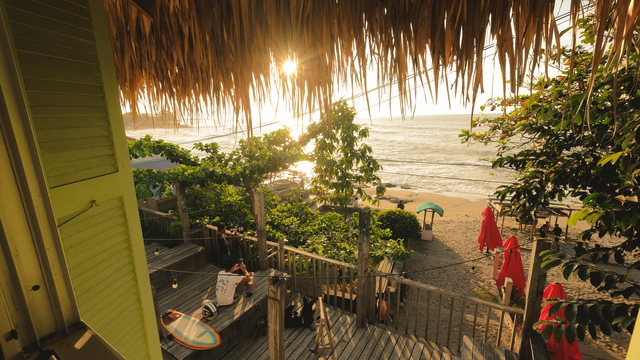 She added, "Since me and Radha are in our 20s, we have a lot to make up for in experience and knowledge [when it comes to] doing business. But we're thankful that we have friends in the province who help [us face the challenges that come up]. Having a community in La Union as a business is really important, which we saw when the tourists were gone [during the] pandemic."
For more information, visit The Attic Room's Instagram account. 
*Text has been edited for clarity. 
***
Cosmopolitan Philippines is now on Quento! Click here (Android, iOS, desktop) to download the app and enjoy more articles and videos from Cosmo and your favorite websites!
Follow Ysa on Instagram.