When you visit a website or use an app for the first time, you might not be aware but you actually spend time trying to get to know its interface. Where do your eyes go? Does everything ~flow~ well? Or are you just clicking whatever you think would work to find what you're looking for? How you approach a product—how easy or hard it was for you navigate through—that's one of the many "problems" User Experience (UX) designers try to solve. And of course, user feedback is of paramount importance. 

WOMEN IN TECH:
But that's just a tiny, tiny part of what UX design is all about. Experience designers and enthusiasts can explore this career path at this year's UXPH CONF: Designers as Navigators of Change, a two-day virtual conference filled with talks and workshops covering topics like: research methodologies, design management, design methods, and so much more. (Plus, JG Summit's Senior Vice President for Digital Transformation and Corporate Services Lisa Gokongwei is one of the speakers at the conference.)
In an email interview with Cosmopolitan, UXPH CONF's Managing Director Aldrich Tan describes UX as a "unique combination of logic and emotion and it includes parts of a brand and all the emotions associated with a company's product or service." User Interface or UI, on the other hand, includes the "tools" (buttons, fonts, colors, etc) to experience the product or service. 
So what's good versus bad UX? Aldrich says that aside from helping the user reach his or her goals, it's as simple as whether or not the design makes you happy. He explains, "Because UX is such a human-centered, logical yet emotional experience, people naturally remember the good and the bad, which bubbles up into a company's brand and ultimately, [their] success. If or when organizations don't consider their customers in the process of developing a product or service, there are often gaps in the experience which often leads them to being confused or frustrated and unable to do what they wanted to do, which defeats the purpose of why the tool or service was made in the first place."
We also spoke to two UXPH team leaders, Kringle Garcia and Claudine San Diego, to learn more about what a career in UX design is really like.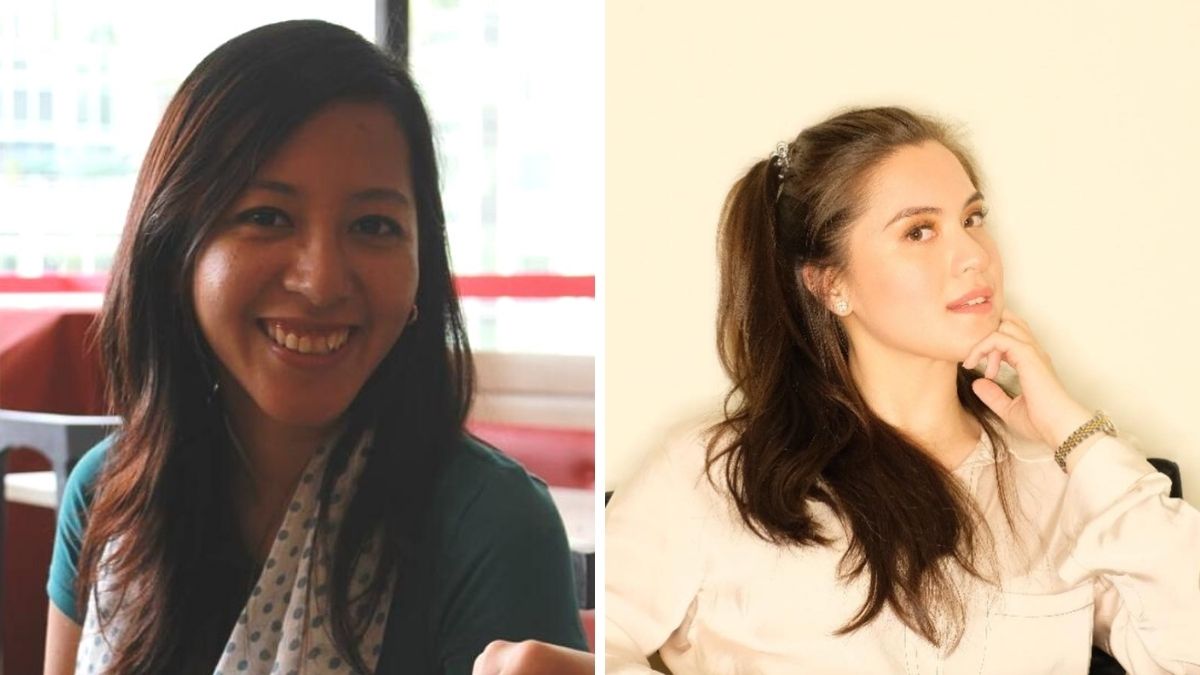 Kringle has been practicing UX for two years and she still considers herself a novice in the industry. As an aspiring UX researcher, Claudine made her career switch just this year, starting with volunteering for UXPH.org—a Filipino non-profit organization whose mission is to educate locals about the emerging practice of UX through community-led initiatives and events.
When did you realize that you wanted to pursue a career in UX design?
Kringle: There was an ad hoc project given to me in 2016 in my previous workplace where I was tasked to localize an LMS app that was created in Singapore to fit our market. I didn't have any idea about UX, so I approached the project purely by intuition to see how the layout and functions could be tweaked given what I knew about the expected users and the needs of the sales training team. I loved the entire experience, even though there were a number of times when I didn't know what to do. It seemed like it was a puzzle that needed to be solved, so even if it was technically an ad hoc thing, I found myself spending a lot of time thinking about how the app could be improved to best fit the needs of its users. 
Claudine: The moment I realized I wanted to pursue a career in UX was when I attended a UX Conference last year. One of the speakers spoke about behavioral design and conducting User Research to better understand the people using their service. This deeply resonated with me because in my previous work experience, decisions were more often than not based on a manager's preference and as I'm learning more about UX Research, [I'm realizing that] this shouldn't be the case. Conducting user research creates a shared understanding of the people we're designing a product or service for, and research serves as a foundation for designers, clients, and managers to base their decisions (whether it be design or business-related) on.
How did you get started as a UX designer?
Kringle: I initially tried to search for classes here in the country, but sadly, they weren't as comprehensive as I hoped, given that I wanted to shift careers. So of course, I then turned to Google and tried to gather as many materials (online courses, articles, YouTube videos, etc.) as I can to learn about the subject matter. Thing is though, there were SO many resources online about UX that I easily got overwhelmed with everything. 
The biggest mistake that I made was not immediately applying what I was learning. I thought that just because I knew the concept, I already understood it.
What helped me the most to transition were these three things:
Practice what you learn. The biggest mistake that I made was not immediately applying what I was learning. I thought that just because I knew the concept, I already understood it. It was through my freelancing stint that I got to build my skills in UX. 

Join a community. I'm more of an extrovert so I really loved the idea of learning and connecting with others. Through the members of UXPH, I was able to gain more insight about the UX industry in the Philippines and get practical advice on how I could land a job as a UX designer.



Intern and be mentored. It was also through UXPH that I got to apply as a UX intern in a startup. This really helped me grow as a designer since I got to be mentored by my boss back then. Getting feedback on my work and having a mentor also proved to be invaluable in building my skills and confidence in practicing UX.
Claudine: I'm currently in UXPH.org's research team and we're working on the State of UX in the Philippines, a study that aims to understand the UX practice in local context—where it's at right now and where it's headed. Working on the study is great training ground and as a team, we're learning how to conduct research from start to finish: creating a research plan, crafting research questions, reviewing related literature, carrying out proper research protocols, and discerning which research method to use.
What are some common misconceptions about designers that you'd like to debunk?
Kringle: A common misconception is that the only people considered to be designers are those intensely creative people who are basically in charge of making a product or interface look pretty. This isn't true as in fact, all of the members of the team who had a say on the functions and features of a product or service can actually be considered a designer. As Steve Jobs said, "Design is not just what it looks like and feels like. Design is how it works." So whether the member's a developer, a business stakeholder, and the like, if the person was able to influence the product [to] work a certain way, then that person can be considered as a designer. Customer centricity is then a shared responsibility by all members of the team. 
Design goes beyond aesthetics and considers function and human behavior.
Claudine: That being a designer isn't just about "knowing how to draw." In the realm of UX design and research, how you're able to walk people through your process and articulating the reason behind design decisions is very important—this is where design goes beyond aesthetics and considers function and human behavior.
How much can people expect to make if they pursue this career path?
Kringle: The maturity and importance attached to customer experience isn't exactly equal across all organizations. This just means that companies who truly see its value to their business will likely give a much higher salary as compared to companies who are just riding on the trend. When I was applying for a Junior Designer position two years ago, the tip given to me by some UXPH members was to look for a job with a salary ranging from P30,000 to P40,000. That was apparently a fair rate during that time and it also shows the level of importance the company places in UX. I'm not sure if that still applies today, but it should work as a good baseline for someone who's starting out. Of course, if you're able to receive an offer that gives a much higher salary, then go for it! :)
Claudine: In my personal exploration to understand the career path, there is no definitive track to become a UX researcher. The role is dependent on the UX maturity or the level of understanding of UX in that organization. With how much you can expect with a UX researcher / a UX designer role, that is something we're hoping to find out with the State of UX in the Philippines research we're conducting.
Who do you look up to in your industry?
Kringle: There's a number of people that I look up to, to be honest. Ely [Apao] of JG Summit is one aka the founder of UXPH. I love how he's able to find ways on how he can apply the things that he's been learning either in his workplace or someplace else. Another person would be Nikki Eniego, the manager of the Experience Delivery team in Globe. I used to be under her when I started out in the company and I just also love how well she leads her team, how she's able to explain things clearly for a newbie like me, and how great she is at strategizing and communicating this to business stakeholders. 
And of course, the members, advisors, and network of UXPH as a whole. As someone who's still relatively new to UX, I've been learning a lot from their varied experiences. So being part of this organization has truly helped me grow in this career.
Claudine: Most of the people I look up to in the UX industry are the people I work alongside with in UXPH. I'm incredibly grateful to the organization for sharing their knowledge and expertise with a UX noob like me. As a UXPH volunteer, I'm able to work closely with people from different backgrounds and varying experience levels! In our local context, I look up to the core team and advisors of UXPH. 
If you're in the middle of creating your design portfolio and are unsure of what exactly you need to include, Aldrich also has a few tips for you:


Choose your favorite or best projects and then show just the right amount of context; set the stage for your readers so they can understand the context of the problem. Be mindful of the content on the page; don't submit an essay or a research report (unless that's the requirement).
Walk your readers through your projects because too many people also make the mistake of just assuming the readers know what's going on, or will just straight up show a bunch of sketches and pretty-looking mockups and call it a done deal.
If you're applying for a job, you need to show the hiring team how you think, process information, and design a solution… because that's exactly what they're hiring you for.
*Answers have been edited for brevity. 
UXPH CONF will be held from November 14 to 15, 2020. For more details on how to get tickets for the conference, you can visit their website. To learn more about UXPH, follow them on Facebook, Instagram, and Twitter. 
WOMEN IN TECH:
Follow Ysa on Instagram.
Continue reading below ↓
Recommended Videos