I'm Regina Evangelista, the co-founder and CEO of Mr. Outsource, Inc., a company based in Davao City that consults and facilitates with business owners in creating effective and efficient remote teams in the Philippines.
"Co-founder and CEO"—has a nice ring to it, doesn't it? But to me, it sounds even sweeter knowing that to get to where I am now, I had to start from the bottom.
How I got started in online work
I studied at Cebu Normal University, but quit school and started working as soon as I turned 18. My first job was as a market researcher for a call center in Cebu, which allowed me to hone my English speaking skills. After leaving that job, I found office-based work as an article writer.
I worked in that job for over a year, but then I got pregnant and had to resign. I was a single mother at the age of 20—my prospects didn't look too bright. But I knew I couldn't just sit around. I had to do something.
Luckily, I was surrounded by writer friends. These friends were being paid by their remote clients for each article they wrote. Since they already had so much on their plate, they passed some of their assignments to me.
I started writing these short articles on trending topics in technology, fashion, music, and celebrities. In between breastfeeding and changing dirty diapers, I'd run back and forth to an Internet cafe to work. I loved the setup—the more I wrote, the more I got paid. My friends gave me more and more work until one of them put me directly in touch with a client of his, Erlend Bakke, a Norwegian serial entrepreneur, speaker, and author who would later become my business partner.
I was only 22 then, writing articles for Erlend from home, when he asked me if I was capable of other things besides writing. He had tried virtual assistance services before but didn't like any of the assistants he met, so he asked me to be his VA.
Continue reading below ↓
Recommended Videos
I knew I could do anything with the Internet holding my hand—"Fake it 'til you make it" was my mantra!
This was in 2010, and virtual assistance was not as big in the Philippines as it is today. Still, I said yes. I knew I could do anything with the Internet holding my hand—"Fake it 'til you make it" was my mantra!
The first VA tasks I did for Erlend were basic personal executive assistant tasks such as email management, calendar management, booking appointments, following up with clients and customers, organizing files, creating reports, preparing slideshows, recruiting people for certain tasks, and many more.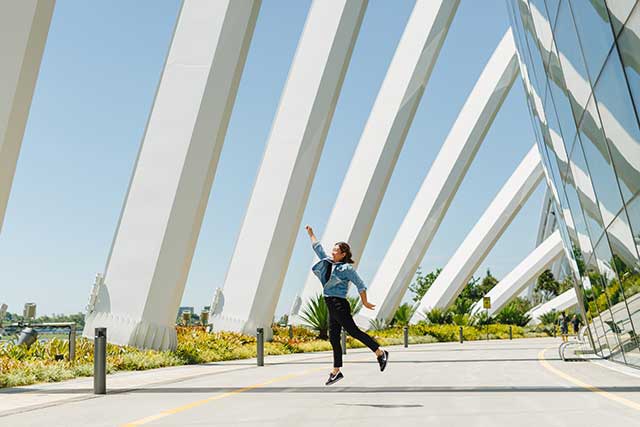 As the months and years passed and my relationship with my clients grew, I began doing more complex tasks—but not all of them were quite so serious! Some of the fun things I've done as a VA: screened romantic prospects on dating websites for clients, prank-called their friends and siblings, followed their ex on Instagram for them (no kidding), completed promo surveys so they could win prizes (which they never won), and my absolute favorite: sending flowers or gifts to whoever they were dating at the time.
From Virtual Assistant to CEO
I had been working very well with Erlend as his VA for over a year when he came up with the idea of helping his entrepreneur clients abroad find VAs in the Philippines who matched their own personalities and needs. He asked me to relocate to Davao in 2013, where he already had another outsourcing company established. I agreed, left Cebu, and fell in love with Davao.
There, we got to work building Mr. Outsource, although not without setbacks. For one, hiring VAs to introduce to Erlend's clients was a challenge as I didn't know anyone in Davao. Going through thousands of applications seemed very difficult, not to mention time-consuming.
It wasn't easy; we had to promote the benefits of online work to people who had heard all these negative stories about people who had been scammed online or had not gotten paid for their work. 
We decided to find prospects by holding free seminars on working from home, highlighting how virtual assistants could earn at least P20,000 a month. We started with online webinars that we announced on Facebook groups; later, we began holding actual seminars. It wasn't easy; we had to promote the benefits of online work to people who had heard all these negative stories about people who had been scammed online or had not gotten paid for their work. But we kept going with the seminars anyway. Now, these seminars have become the free monthly VA bootcamps that Mr. Outsource holds to this day.
Essentially, Mr. Outsource served as a matchmaker between Filipino VAs and entrepreneurs. From our bootcamp attendees, we would invite people to join our pool of VAs. After a five-day hands-on VA training program, they would be matched with a client. The client would then interview them, train them, and work with the VA they felt was the best fit.
Most of our clients were very happy with our recommendations; however, there were a few who weren't after a couple of months with their VAs. We couldn't blame them. It's hard enough not being in the same physical space as your team members; throw in power outages and wonky Internet, and someone's bound to be disappointed.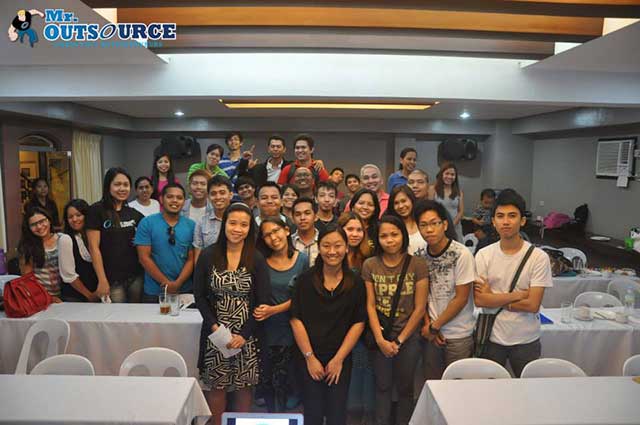 We opened Dreamwork Coworking Space to address this very problem. We wanted all our hired VAs to have a space to run to whenever they had problems working from home, a space they could count on to have power, reliable Internet, and a conducive ambiance. We also opened Dreamwork's doors to other VAs and online freelancers so we could all bask in that collaborative atmosphere people who work from home tend to miss.
In 2016 to 2017, we decided to change our business model—from a VA supplier to a VA agency. Recruitment and training was not enough for us; we wanted to provide our clients with a team of VAs who could convene at our office for faster collaboration—not to mention reliable power and consistent Internet! Plus, in our current model where each client is assigned a VA team and not just a single VA, no VA has to be indispensable—any VA can do undertime or take a leave at a moment's notice, as long as the rest of the team is notified ahead of time. Which is good news for our VAs!
Achievements and advocacies
All that experience in online outsourcing has made me incredibly passionate about uplifting the new "OFWs"—"online Filipino workers."
I've joined the team of founders of Digital Career Advocates of the Philippines (DCAP), an association which promotes the growth of the online outsourcing industry and advocates for the welfare of online workers in the Philippines. I also serve as co-lead of the Google Business Group Davao, which aims to empower members to better use web technologies for their businesses; and also head Womenwill, a Google initiative to create economic opportunity for women everywhere.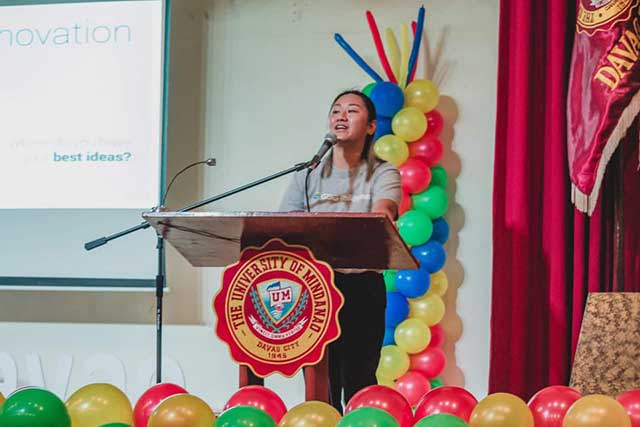 I speak at different events on topics such as how to get started as a VA and online freelancer, how to grow your freelancing career, and how to make money by doing what you love. I help out in workshops by the Department of Information and Communications Technology, promoting online work to Filipinos in rural areas so they see that they don't have to leave home to find better pay.
At Mr. Outsource, we remain really passionate about training. As of 2019, Mr. Outsource has trained more than 10,000 VAs via our free training website mroutsourceuniversity.com and our monthly training sessions. And it goes the other way—we're also passionate about helping our clients from all over the world. In fact, Erlend and I published a guide for business owners in 2013 called Outsourcing Mastery: 17 Secrets on How to Outsource to the Philippines.
I look at my awesome team and realize that they are the biggest achievement, and to be honest, also the scariest part, of my career. I am so grateful for these people, and I also want to be my best for them.
"Work anywhere" is a myth and other lessons
It's been 10 years since I first started working as a VA, and I've learned so much about the field—and to think I started out by just faking it 'til I made it! Now, I'm more than happy to share what I've learned with readers who want to make it—hopefully not just fake it—in the VA and online freelancing field.
It's not true that being a VA means you can "work anywhere." Rather, you can work anywhere that has fast and consistent Internet.
Upgrade your skills every now and then. Automation and bots are on the rise now. You can easily lose your job if you're not providing a lot more value. You don't want to become obsolete.
Manage expectations. Most Filipino VAs I've met have a very "yes, sir/ma'am" attitude. I, too, have been guilty of showing that attitude, only to realize in the end that the work was more than I could handle. Manage expectations with your clients early on. Leverage your strengths and hire other people to do what you don't like doing or what you're not good at.
Be honest with yourself. Get in the habit of auditing yourself and have the ability to take and act on feedback. There's a little bit of truth in every piece of communication that comes to you, both positive and negative. They key to finding that truth is in being honest with yourself.
Last but not the least, show up. I showed up even on shitty days and managed my time extremely well. It didn't matter what mood I was in or that I lacked sleep—I was always accessible to our clients. Even on days when I didn't feel like it, I was there.