Name: Lyza Viejo
Age: 32
Previous occupation: Investment banking customer support professional
Current occupation: Foreign Service Officer, Third Secretary, and Vice Consul of the Philippine Embassy in Seoul, South Korea
How long have you wanted to work in the Foreign Service?
I can't really say that I wanted to become a career diplomat as a child because I didn't know that such a career existed. I only learned about the Foreign Service relatively late—as an undergraduate student in UST. Almost everyone in the upper classes were saying that they wanted to take the Foreign Service Officer Exams (FSOE) and how hard it is to pass the test that only a lucky few get to join every year. Since then, I badly wanted to pursue this career path.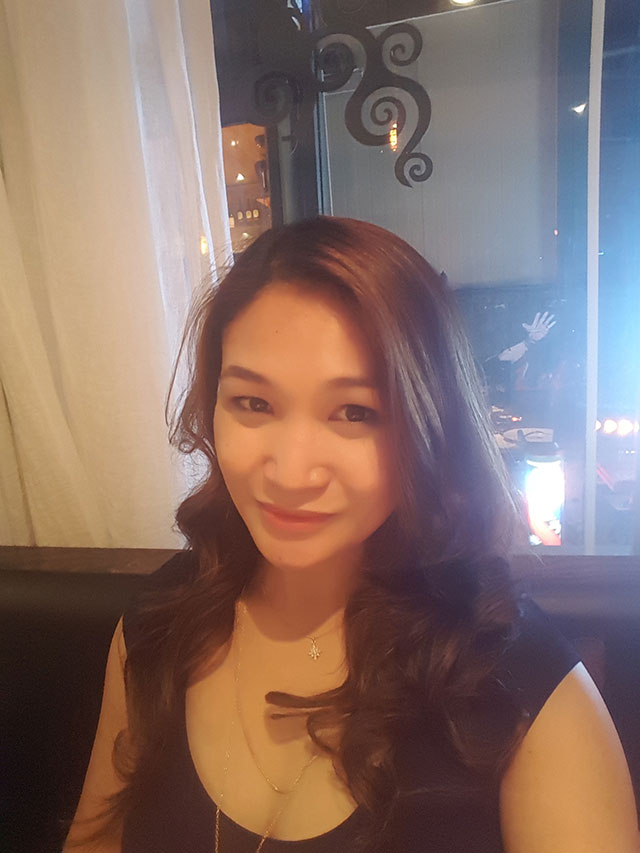 Continue reading below ↓
Recommended Videos
Why didn't you pursue work in the Foreign Service sooner?
One reason was that I was afraid to fail the test so I didn't even think of taking it. The passing rate for the FSOE is lower than five percent. I knew a lot of very smart people, including some of my college professors, who tried taking the test and failing.
What made you decide to leave your previous job and pursue work in the Foreign Service?
As much as I loved my job and colleagues at my previous job, I didn't see myself staying in that career path for the rest of my life. Early in life, my parents have always inspired me to pursue my goals and be ambitious.
Plus, taking the FSOE had always been in the back of my mind since college and I have been constantly telling family and friends that I will take the test someday when I'm more prepared. Luckily, while I was checking the Department of Foreign Affairs website during a slow day at work in late 2011, the announcement for the 2012 FSOE was just out. I decided right then and there to do it.
Describe a typical day at your previous job, and describe a typical day at your current job.
In some ways, there are a lot of similarities between my previous and current jobs. Client needs have to be met in a competent, timely, and efficient manner. As soon as I come in, I check communications from clients and bosses, see if there is anything urgent that needs immediate action. Afterwards, I look at the news. In my previous job, I looked for business news relating to our line of business: mergers and acquisitions, new bonds and equity issuances, private equity, etc. At the same time, I worked with clients to solve various issues via phone or email.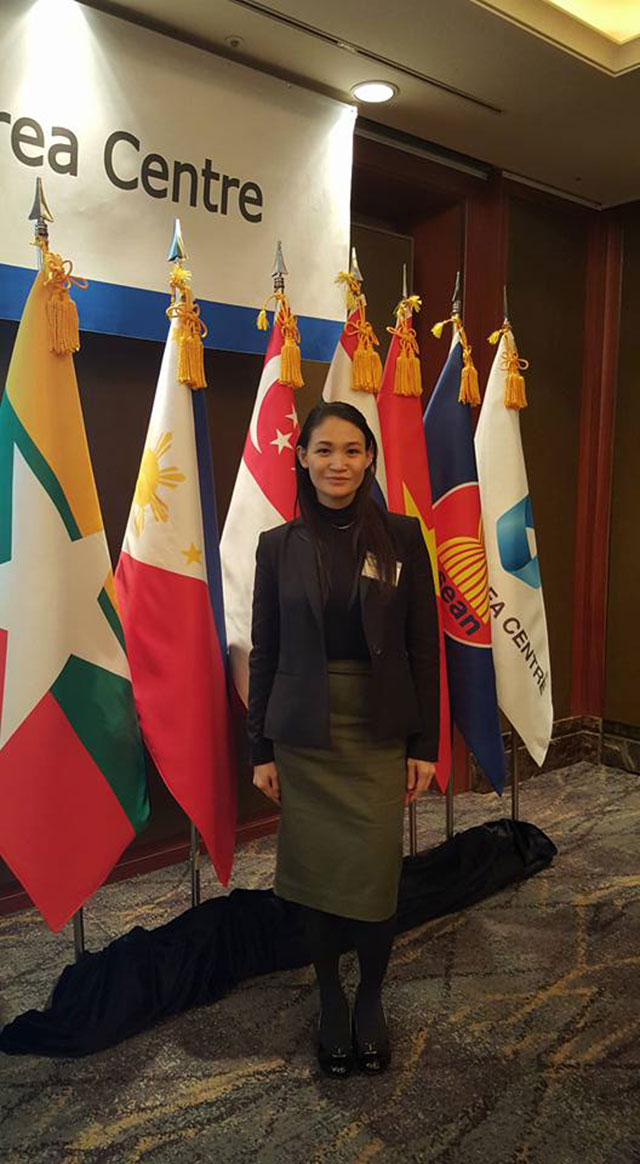 Currently, I am the Political Officer of the Philippine Embassy in Seoul, and I am basically at work 24/7. I am on constant alert for political, security, and other developments in South Korea and the Korean peninsula, and I draft reports, analyses, and if needed, recommendations for the approval of my boss, the Philippine Ambassador, which will then be sent to the Home Office. I work with my colleagues in the Philippine Embassy, Department of Foreign Affairs, and other stakeholders in the Philippines and the host government to promote and further develop Philippines-South Korea bilateral relations. 
What challenges did you go through in your transition?
One of the biggest was when I quit my previous job to focus on taking the FSOE. The exam, which has five stages, took an entire year. I have my partner and the father of my son to thank for that since he took on the burden of supporting our family during that time.
Upon officially joining the service, I had to work extremely hard to adjust to the high level of expertise and knowledge my office demanded. In my first month, I was asked to draft various reports, toast and welcome remarks, briefing papers, and other documents. I didn't even know what an official report looked like, let alone know how to write one, so I had to learn on the job, fast. The learning curve was very steep.  I had our very competent desk assistants and my bosses in the Office of Asia Pacific Affairs to thank for helping me navigate my first months in the department. It certainly wasn't easy, but I went home every night knowing that I was making a contribution, in my small way, towards the development of the country.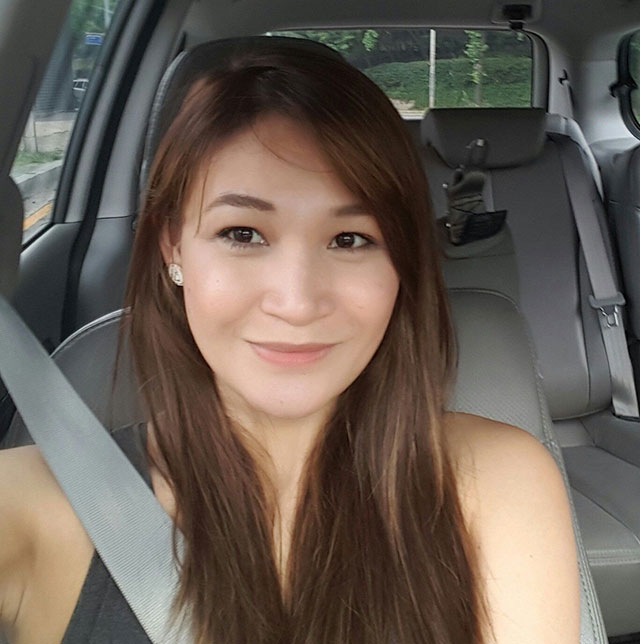 What convinced you to stay on this path?
I have always wanted to make a difference and contribute to the development of the country in any way. My humble upbringing in the province has taught me that there is a lot that needs to be done, and can be done, for our countrymen. My work in the Foreign Service has shown me the numerous ways working with our international partners can affect positive, cumulative changes towards development. Plus, I also wanted to be a role model to my son, my nephew, and my younger cousins.
What lessons have you learned since deciding to pursue your passion?
I learned that it's possible to live your dream, and that you don't need to wait for the stars to align to get it. Instead, it takes hard work, support from family, preparedness, and a bit of luck. You don't need to wait for the perfect moment before working towards what you want; that perfect moment will not come unless you make it happen for yourself.
***
Name: Mikko Sumulong
Age: 33
Previous occupation: Human resources professional
Current occupation: Craft entrepreneur and handwritten typeface designer (www.itrydiy.me; www.mixfonts.xyz)
How long have you wanted to be a crafter and typeface designer?
I come from a family of artists, bakers, and makers. I've been crafting for as long as I can remember. When I moved back to the Philippines five years ago, I started the website I Try DIY. The site was my way of sharing craft tips and tricks with others. I didn't know that the site would lead to craft work. It opened up opportunities for facilitating craft workshops and retreats, selling craft supplies, holding craft demos and activities for brands and companies, and even writing craft books.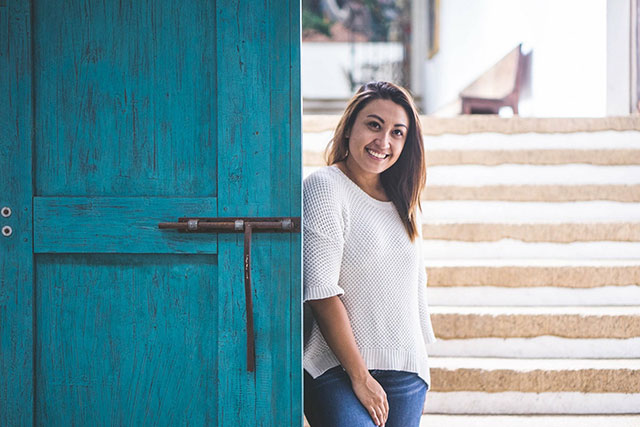 Typeface design was definitely not in any of my plans. I just happened to enjoy converting my own handwriting into fonts. One day, surprisingly, I got an email from an Australian movie company asking how much I would charge if they use my font for a movie. It never even occurred to me that I could design and sell fonts for a living. If my calculations are correct, this month I just might hit my millionth download mark. I can't believe my handwritten typefaces have been downloaded that many times worldwide!
I don't think I ever really said I wanted to do either job for a living. It just happened, and I'm happy I'm able to do things I love for a living.
Why didn't you pursue a career with a concentration in these interests sooner?
Even if I've been crafting all my life, I never considered myself to be artsy enough to pursue it as a career. I took journalism when I went to college in Alaska, and moved to New York City right after my last semester. Living alone in the big city meant I had to fend for myself and have a stable job that paid for all my expenses. I did just that.
What made you decide to leave your previous job and pursue a career as a crafter and typeface designer?
Even when I moved back to the Philippines, I worked as an HR professional for an advertising agency. I was trying to juggle my full-time job with my craft projects. That meant working 9-to-5, if not longer, preparing for craft events once I got home, then working all weekend. That left me tired and with little to no rest.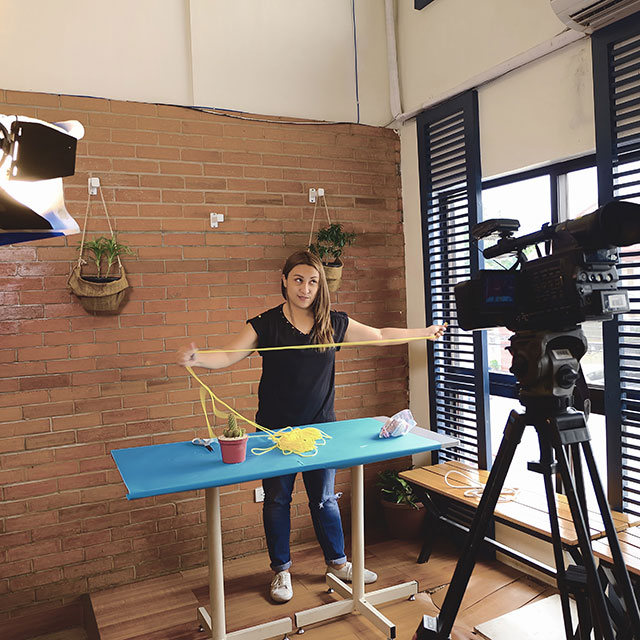 As an HR professional, I encouraged employees to pursue their passion. I was telling them to do what they love or learn to love what they do. I felt like I was a fraud for not doing the same. After giving myself the same pep talk—and a lot of planning, calculating, and analyzing—I decided to bite the bullet and leave my stable job.
Describe a typical day at your previous job, and describe a typical day at your current job.
My previous job was repetitive work. Most of my day was spent writing and preparing documents, completing forms, approving and signing letters, sending out emails. Everything was scheduled, routine and by the book.
With my current work, every day is different. It's far from routine. I could be digitizing typefaces one day, then shooting video tutorials for a TV show the next. Each day is a new adventure, and that's what keeps me going.
What challenges did you go through in your transition?
When I was employed, I knew when the money was going to come in each month, and how much I was going to get. It also didn't matter if I was swamped at work or not, I could still rely on that same stable paycheck. With my new line of work, I had to learn to deal with the timeline of my clients, and the reality of "no work, no pay."
Not having a scheduled day was also tough at first. I had to train myself to create a schedule and not fall into the habit of putting off things I had to do. Working from home can sometimes be too comfortable. The temptation of bingeing on Netflix was all too real. I was my own boss, and supervising myself was a challenge!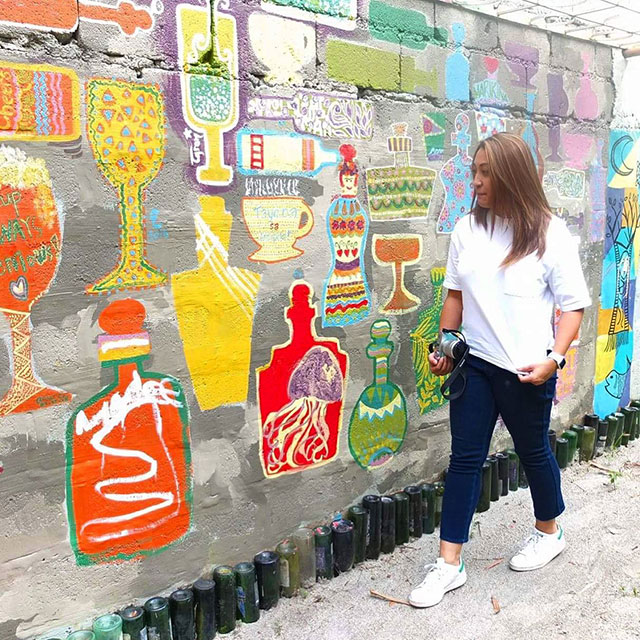 What convinced you to stay on this path?
It took a while to find my groove with my new work. When I did though, I found that I was less stressed, and definitely happier overall. I couldn't get over the fact that I was getting paid to do things I used to do just for the sheer pleasure of doing it. Most of all, I loved that I got to choose what type of work I did, and when I wanted to do them.
What lessons have you learned since deciding to pursue your passion?
Pursuing your passion is no easy feat. Sometimes the concept of doing what you love is glamourized, so much so that people overlook the hard work you need to put into it. Be ready to exhaust yourself more than ever. If you're one of the lucky ones able to make a life doing what you love, you'll find every day to be more fulfilling!
***
Name: Lai de Guzman
Age: 32
Previous Occupation: Marketing professional for an IT company
Current Occupation: Photographer and entrepreneur (www.laideguzman.com; www.facebook.com/timetravelersph)
How long have you wanted to be a photographer?
As a child, I've always felt like I had artistic and creative inclinations, but I didn't always know what I wanted to become. I was just having fun. I didn't always know that photography would become a language that I could speak. But it did matter that we had a simple family camera, a point-and-shoot model, which I was allowed to carry when we had events. It kept me interested in photos, and at that time, I guess that was enough.
In college, I took a business course at the Ateneo de Manila University John Gokongwei School of Management, but whenever I took electives, I always chose those that revolved around my interests, which were creativity and art and design. One of these electives was photography.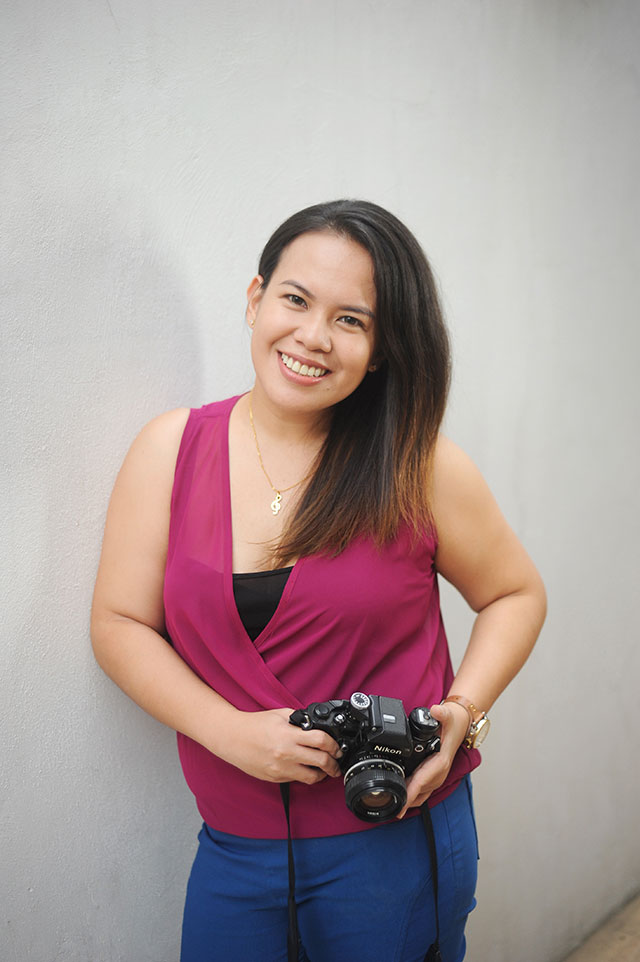 Why didn't you pursue a career in photography sooner?
Honestly, I didn't know how to proceed, especially without my own camera to begin with. I didn't have a peg on pursuing a career in the creative field nor in starting a business. Some friends and cousins lent me their cameras when they weren't using it, and thanks to them, I was somehow able to see and imagine things differently.
In 2009, I was a chance passenger at a photography apprenticeship program. It didn't matter much to me whether I got accepted or not because I was only accompanying a friend. But there, I met people who were shooting full-time, and through their dedication and commitment, their generosity in time and lessons, the impossible seemed possible. Sometimes, we really just need people to look up to. And so I took the plunge after two years of being a weekend warrior.
What made you decide to leave your previous job and pursue photography?
Actually, I just got carried away. I hammered in work five days per week at a corporate job, and my weeknights were spent either editing photos or at training. Then I worked on the shoots on Saturdays and Sundays. I was beginning to feel like there were two versions of me. One that went to Makati, and another that went to the shoots. I was MIA from family and friends due to busyness. Eventually, I took a leap of faith. I was so curious about how things would be if I went full-time instead of having photography as something I did only on the side.
Describe a typical day at your previous job and describe a typical day at your current job.
In my previous job, I worked in Makati for several years. My day started and ended with the MRT. In the middle of it, I'd be in a cube, making calls, setting up appointments, or inquiring about services with potential suppliers. I also had admin functions and took orders for our company's ecommerce stores. I was happy to have design workload for both print and web use.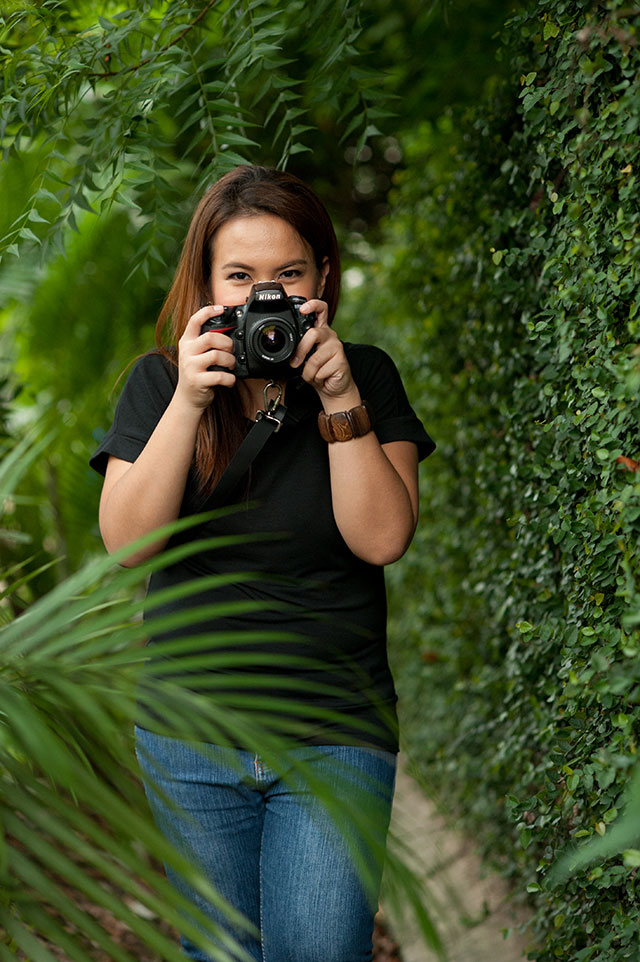 In my current job, I'm happy to say that I get to start and end the day in prayer. I still wake up early for quiet time, where I get to talk to the Lord and organize my day, be grateful for the previous days, and offer the days yet to come. Typically, I push myself to go for fitness stuff in the morning, too, to make sure that I'm strong and agile for the events that I will be shooting. If I'm not editing at my desk, the rest of the day, I'm usually at a shoot serving clients and their families. I still take calls, set up appointments, and inquire about services with potential suppliers like I used to. The discipline has helped me manage my time and business as I embrace both the creative and entrepreneurial sides.
Every now and then I get a chance to go to my "workplace" via multiple modes of transport—car, Uber, boats, and airplanes included. Not bad, right?
What challenges did you go through in your transition?
I had too much free time. I wasn't used to having so much time on my hands. I'm a busybody; I'm the kind of person who looks for things to do when I'm not doing anything. But eventually, I understood that rest is a part of the game. I just needed to find a balance among work, play, and rest.
Then, there were the upgrades and maintenance. A photographer's battle gear, camera lenses, and lighting equipment need care, too. Every so often, we needed to upgrade our gear investments. We get paid for our craft and our services but we also know that it is responsible to plow back a certain amount to our gear so that we can go further in providing better quality photos.
I also struggled with direction. After making a decision to shift careers, I had to close old doors and open new ones. For a time, I didn't know what shoots to pursue. But as the teams I worked with continued to study and upgrade skills and photograph new subjects, clients started to come.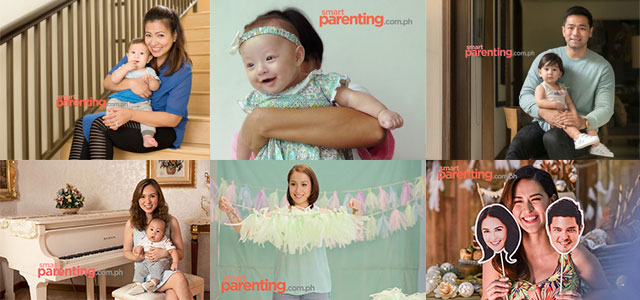 What convinced you to stay on this path?
Dapat kilig ka! If you don't like what you're doing, it is easy to leave. But if you love what you do, you won't entertain thoughts of proceeding elsewhere, unless of course the Lord changes your season. There are challenges, but the good outweighs the bad.
Knowing I was making people happy also helped. At a shoot, though we make the work seem light, it's hard. However, the people we've served have been so generous in being encouraging to us. That keeps us motivated. Plus, it's nice to help people through something you know you're good at. If you're differently-skilled, or differently-wired compared to your peers, that's okay. Just look around and discover that there are people you can serve.
From the start, I've been a recipient of other people's generosity. Someone gave me a chance, and I became more than I used to imagine. I'm still a work in progress, but it's nice to pay things forward by giving jobs to others as well.
What lessons have you learned since deciding to pursue your passion?
Make do with what you have. Be resourceful. There's always something new you can learn and improve on. A little courage goes a long, long way. Don't forget to have fun. Always be grateful to people, and to the Lord.
***
Name: Jhoanna Katrina Gonzales
Age: 29
Previous occupation: Retail marketing manager
Current occupation: President and CEO of South Champs Learning Center (Check out its Facebook page) 
How long have you wanted to do work that involves kids?
Since high school, I have already shown fondness for children. However, back then, I was also very curious to work in a corporate setting. I wanted to go to a posh office in one of the huge buildings in the city, be in corporate attire and high heels, and meet other career-driven people. Only when I was already working there did I realize that I would be happier if I were working with children.  The stress, pressure, and politics there were just too much to handle.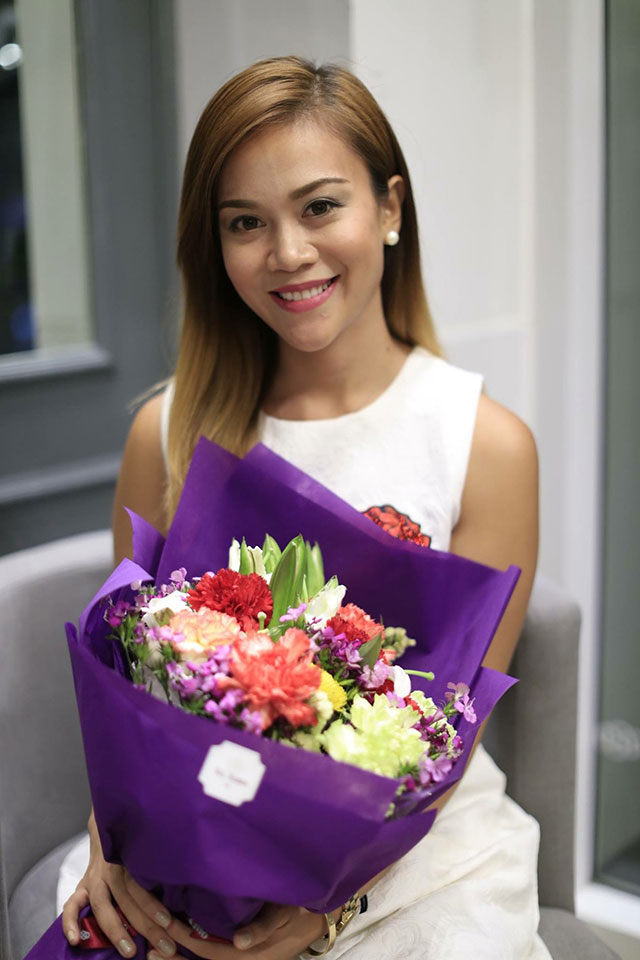 Why didn't you pursue work with kids sooner?
I did not know where to start. I couldn't be a teacher because I didn't take up education in college. I wanted to be a pediatrician at some point but taking up pre-med, medicine, and the specialization was just too long to pursue. I also did not put up a school because I was worried about the expenses and all the documents I would need to accomplish. So I stayed where I was because I was satisfied with what I was earning anyway. It paid the bills and supported my lifestyle and at the same time I was also enjoying some of the things I did at work.
What made you decide to leave your previous job and put up your own preschool?
I was already feeling unhappy at work and was longing for something different.  I realized that the work I was doing for the longest time did not make me as happy as I could be and it didn't make me feel confident about myself. I wanted to leave my job badly but did not know where to go. 
When someone suggested I put up a school, I just went for it. There were no second thoughts because I already knew what I wanted to do. I already had a vision; I had been daydreaming about it for a long time.
I sought the help of my niece who was a teacher and in a week's time, we were already repainting the empty space my dad gave us in his building. I was shopping for furniture, fixtures, toys, and books while working. We completed the one-room school in just two weeks and started marketing it online. After a month, when the classes had started, I quit my job and focused on the school. It was the best decision I've made.
Describe a typical day at your previous job, and describe a typical day at your current job.
A typical day at my previous job would start with reading hundreds of emails, which lasts until noon.  Then I eat lunch at my desk and proceed with designing campaigns and promos for industrial items like pallet racking, electric drill, tractors, etc. Sometimes, I need to promote furniture or kitchen items or apparel. It depends on the available product for that day.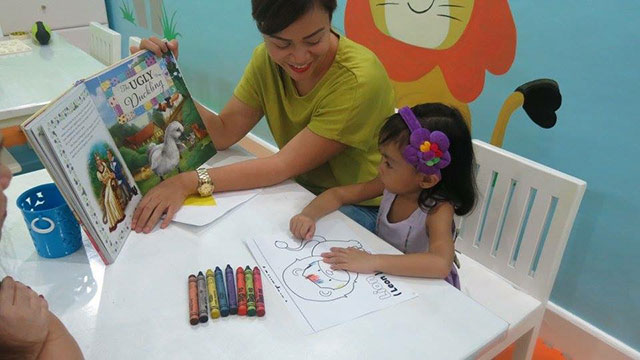 A typical day at school starts with checking the classes, peeking in the glass windows, saying hi to the children and greeting the parents and guardians waiting for the students, a little chit-chat before I proceed to the office. I then check my emails; most days, there's none. So I just search the Internet for new ideas, activities, and events we can apply in school. Sometimes, I design marketing materials for the school or design training programs for the teachers. When I go back to work after lunch, I join a class, take pictures, and update our Facebook page. Then I just wait for my son to get dismissed at 3:30 p.m. then we go home. Sometimes I chat with the parents until dismissal time and gain new friends.
What challenges did you go through in your transition?
One was convincing my family that I could do it. My mom did not want me to quit my job because it provided me with financial security, so I quit without telling her. My dad didn't want me to use all my savings for the school and be left with nothing. He didn't know I even took a loan for it aside from using my savings. They did not get mad when they found out because it showed them how determined I was and they just started supporting me since then.
Second, of course, was giving up the financial stability I was enjoying. I was not earning as much as I was earning before because the school was just new. Although I was getting just enough to survive and pay my bills, there was a time when I kind of felt bad that I couldn't travel and go shopping as much as I did before. I did a lot of adjustments and lifestyle changes. I even stopped going to the gym because I couldn't afford the monthly fees.
What convinced you to stay on this path?
First of all, working with kids makes me really happy. My heart is always full of joy and my days full of laughter. I just join one class and my endorphins shoot up and all the stress and worries get wiped away. Plus, when parents come up to me and say that they are very happy with the progress of their child, it's just so heartwarming.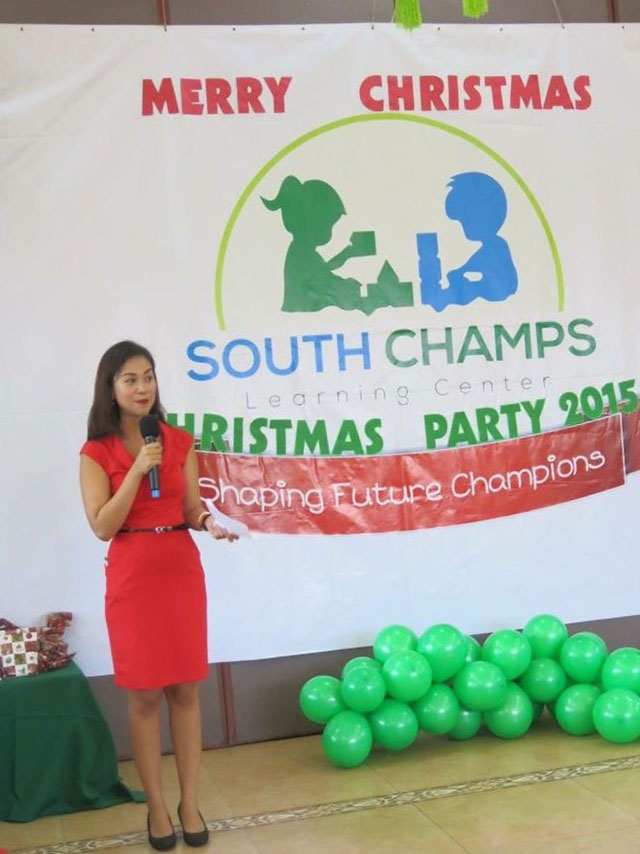 But it's not only that; career-wise, this has given me the satisfaction I was looking for. Running a business, particularly a school, comes with challenges, but these are challenges that I am confident and very eager to surpass.
Every single day, I am very excited to go to work.  I am always looking forward to the next month, the next six months, and the next school year.
What lessons have you learned since deciding to pursue your passion?
IT. IS. WORTH IT.
Leaving your high-paying job and giving up financial stability to pursue what you love is so worth it. I have no regrets at all. Money can give you some privileges but it cannot give you genuine happiness; you will find that somewhere else. Only when you find your true passion will you realize that money is not as important as it once was to you.
Also, if you keep on worrying about the future, you will miss the opportunities you have in the present. Live in the present; watch for opportunities that come your way and the future will be bright for you.
Follow Cheekie on Twitter.