From an early age, I have always been ambitious and independent. By the time I was twelve years old, my parents would encourage me to travel alone and explore different endeavors — from playing football and the piano, to honing my passion for literature. Because of these formative experiences, I gained a deeper understanding of the importance of self-discipline and accountability. And, as I pushed myself to soar higher, I knew that I was more than capable of reaching new heights.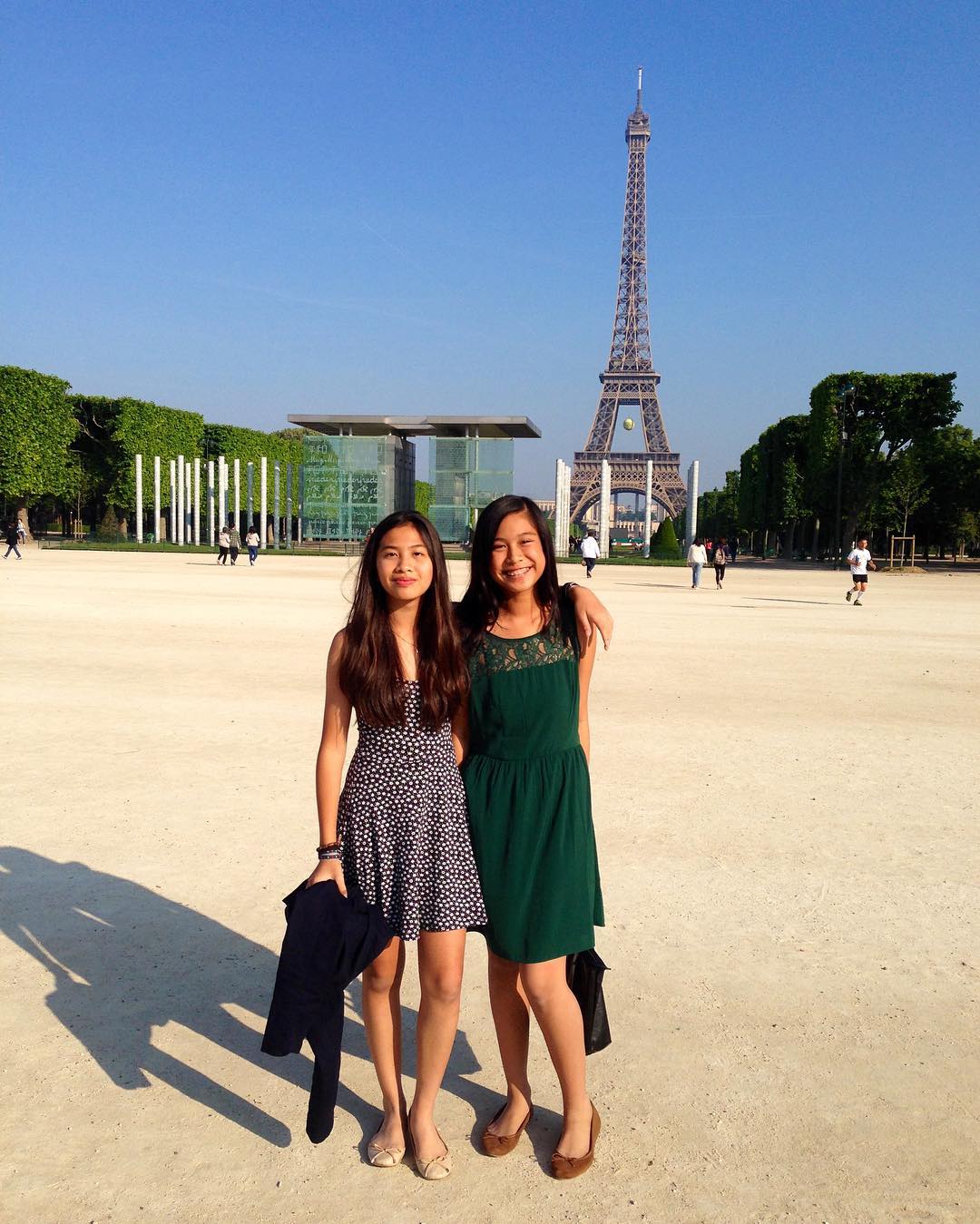 Every story begins somewhere. I believe mine started on the football pitch. Coming from a conservative background and attending an all-girls school, I felt like an outsider looking in. Having been free-spirited and candid, I marched to the beat of my own drum. Meanwhile, on the exterior, I was quite reserved and aloof. I guess (at the risk of sounding pretentious) you can say  that I felt misunderstood. It was only when I started playing football that I claimed my inner strength as an individual.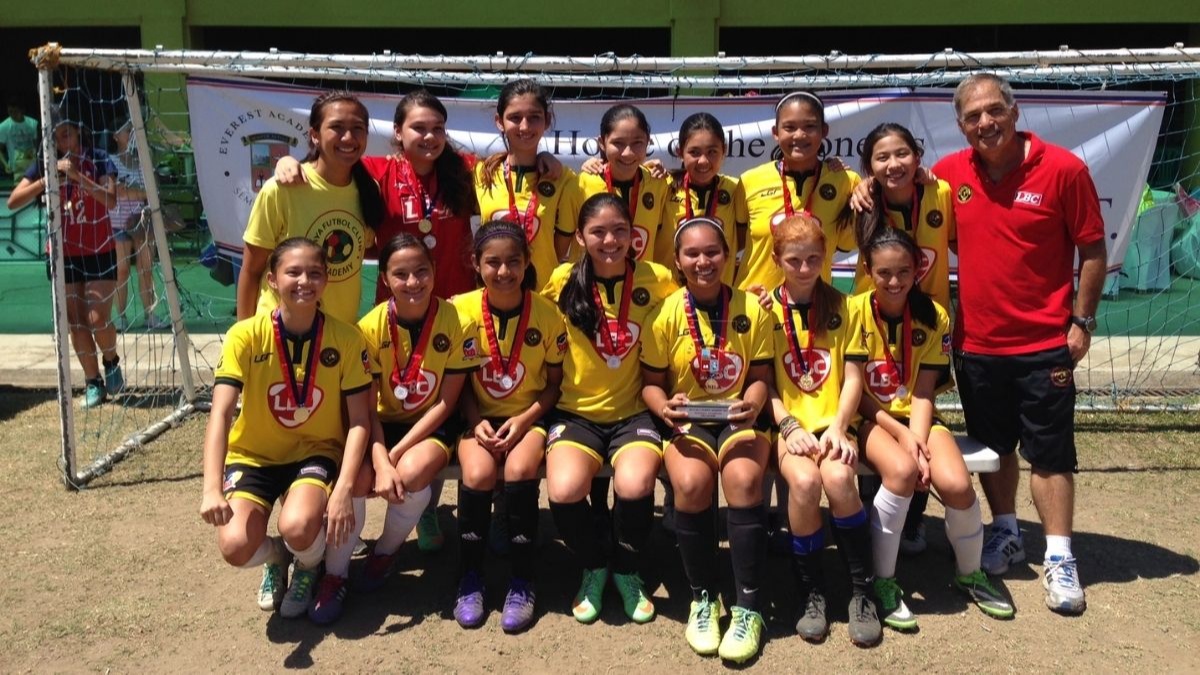 Continue reading below ↓
Recommended Videos
Incidentally, I joined try-outs for an Under-17 United Football League team called Kaya FC when I was thirteen and somehow made the first team. I was very young and frail in comparison to my counterparts. As a result, before I even knew what the term meant, I struggled with "impostor syndrome." I was left with two choices: I could either a) disappoint those who believed in me, or b) prove that they made the right decision. Fortunately, I rolled up my sleeves and found the courage to keep going. As time passed, I gradually earned my spot off the bench and achieved many personal milestones. More importantly, the sport cultivated values that I wouldn't have learned otherwise if I had not taken that leap of faith.
I rolled up my sleeves and found the courage to keep going.
After seven memorable years as a footballer, I acknowledged that it was time to hang up my cleats and embark on new adventures. Though I did not pursue a full-time career, my survival instincts as an athlete prepared me to brave the hardships that I was yet to face in my professional life—as a model, writer, and eventually a corporate employee.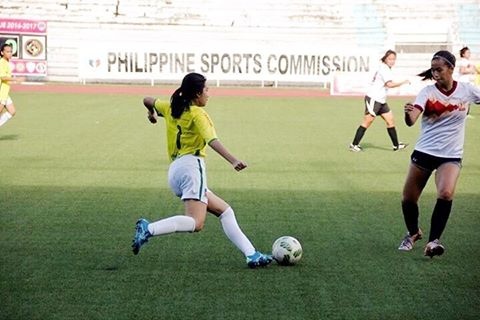 If I were to be honest, the succeeding chapters in my life were not a walk in a park. I would soon encounter challenges that tested my character and, more often than not, weighed me down. Though, if there's anything I learned, it's that the human spirit can withstand even the most difficult times. Amid the hardships that I've endured, I've developed tenfold as a woman. Below, I share with you some of the most valuable lessons that have guided me throughout my career and university life.
When you win some, expect to lose some.

Beyond the small squares of my Instagram feed, I can assure you that there have been *tons* of heartbreaking moments that aren't broadcasted in my highlights. After my football stint, my first legitimate jobs were in fitness centers. When I was seventeen, I was assigned to man the front desk and facilitate the daily operations of various studios. I did the whole 360—from counting the cash in the register, to cleaning the mats for the instructors. Even on Sundays and evenings, I was obligated to attend work. Such commitment entailed sacrificing quality time with my friends and loved ones. Yes, the FOMO was very real! In fact, seeing people enjoy without me made me realize how much of my youth was spent working.

When I became a model in my first year of college, these bouts of loneliness became more frequent. Going to castings every weekend, rushing to shoots, and enduring rejection on a weekly basis became the norm during my latter teenage years. I was immensely stressed and didn't have enough time for myself. I remember I would even cry while driving home because I didn't know what I was doing with my life anymore! It has definitely been a whirlwind. That being said, it takes a while before you reap the fruits of your labor. When you do, you'll be proud that you didn't choose the easy way out.

COURTESY OF JANA FRANCISCO

You are your worst enemy.

In my final year of high school, I remember looking at myself in the mirror and not liking the woman who was staring back at me. I just knew that I was wasting my potential. At the end of the day, you call the shots! Most, if not all, fall into the trap of making excuses. Just a few months ago, I was onboarded as a Marketing Intern for a consulting firm. I vividly remember showing up an hour late to a meeting. My supervisor, then, reprimanded me for failing to honor my commitments. From that day on, I realized that owning up to your responsibilities is a pre-requisite to self-development and ultimately achieving one's goals.

If you aren't open to admitting your faults, you will inevitably stagnate as an individual. With that, growth is a choice that comes with a hefty cost. It's up to you to determine what's worth investing your time and energy in. Perhaps the most unfortunate fate is when a person resigns to themselves. Sometimes, it helps to call yourself out on your bs.

My first internship at Embiggen Consulting Firm COURTESY OF AMANDA HERRERA

Complaining gets you nowhere.

One of my mottos in life is Kate Moss' quote: "Don't complain, don't explain!" While it is important to stand up for what you believe in, there are (far too many) times when our ego is doing the thinking and talking. The harsh reality is that the world doesn't owe anyone favors. Whether it's your fear of interviews or aversion towards anything math-related, there are multiple ways to address our problems. You may not even be presented with a choice.

When I entered the corporate world, most of my deliverables involved graphic design. Having scarce knowledge about Adobe tools, I searched for free online materials on how to navigate their functions. Surprisingly, my editing skills have served me well in my roles. As a former Human Resources Intern and currently as a Multimedia Intern, I have produced advertisements and publication materials amongst other collaterals. Conversely, as a Contributor, I frequently find myself enduring writer's block. What do I do about it? I write until my thoughts become clearer! Progress, if any at all, is still progress. Moreover, remember that there is absolutely no shame in asking for help.

My bedside table, turned makeshift home office COURTESY OF AMANDA HERRERA

Without balance, everything else falls apart.

As a full-time college student managing two part-time jobs (as an Account Management Intern and Multimedia Intern) and a freelance writing side hustle, time is a luxury that I can't always afford. With that, it takes initiative and efficiency to attain a holistic lifestyle. I learned this the hard way during an internship for an FMCG company.

In addition to my piling academic workload, I was working a 9:00 a.m. to 5:00 p.m. job. For three months, my days consisted of getting out of bed at 6:00 a.m. and leaving my desk only when I have completed my tasks. This routine led to neglecting my health and social life consequently affecting my physical and mental well-being. Now, even if I only have 30 minutes to spare, I ensure that I dedicate time to go on a run or engage in hobbies like painting. Having a brief conversation with a friend or taking one weekend off won't hurt your career either! As the saying goes: "Anything worth doing is worth doing badly!" As such, try not to obsess with perfection. Don't be too hard on yourself. In the first place, what's the point of success if you can't enjoy it?

Me at Ateneo De Manila University COURTESY OF AMANDA HERRERA

Don't base your self-worth on the external.

Whether it's the amount of likes on your recent post , or the internship that you didn't get accepted in, don't let worldly measures of success dictate your worth. If you have a strong sense of self, anything that's meant for you will come your way. You may meet people in your lifetime that will try to bring you down. Let it go. It's all background noise anyway. If they strip away the fancy titles and medals, what's left underneath? Your character. In the grand scheme of things, that's all that truly matters.
Though the path ahead may seem uncertain, trust that you're on the right track. Even in uncharted territory, there is a silver lining waiting on the other end of the road. Until then, keep your feet on the ground and journey forward. You are on your way.
***
Cosmopolitan Philippines is now on Quento! Click here to download the app and enjoy more articles and videos from Cosmo and your favorite websites!
MORE CAREER & MONEY STORIES:
Loisa Andalio Tearfully Opens Up About Being A Breadwinner And Losing Her Job During The Pandemic
Quick Question: Who Are The Richest Women In The Philippines?
How This Pinay Is Making Her Dream Of Becoming A Veterinarian Come True