Think your job or passion project is unusual or weird or cool? You should know about Soraya Doolbaz, a woman who decided to take dick pics and give the penises "personalities" by dressing them up.
Word got out about Doolbaz and her penis fashion photography, so guys (with their girlfriends) came to her studio to do some shoots. The guys' partners would give them a hand job, and then Doolbaz would put on some clothes or costumes on their erect penises and take pictures.
As Doolbaz envisioned, each penis she photographed had its own character and personality, thanks to the clothes, the lighting, the background, and the composition. But they still all have a very humorous and quirky vibe to them that none of us usually feel when we see a penis, which is great. The witty titles make for a good laugh too. Doolbaz called her project Dicture Gallery, and posted her photos on her website of the same name.
Here's Napoleon Boner Parte: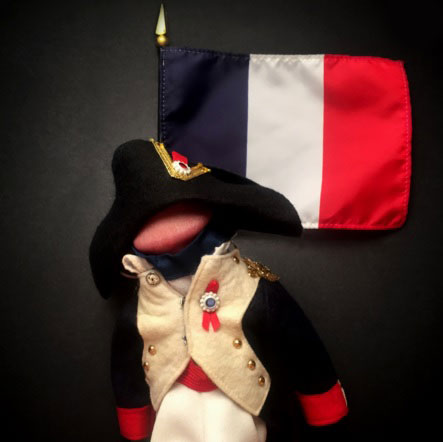 Continue reading below ↓
Recommended Videos
Such a novel concept with great delivery got her a slot in the prestigious Art Basel, which stages art shows for modern/contemporary art every year. As if that's not enough of an achievement, she's earning from her art too. Limited edition prints are being sold, as well as calendars, mugs, pens, wrappers, and greetings cards, all with the dressed-up penises on them. Don't like seeing tables, chairs, or walls vandalized with penis doodles? We don't either, but Doolbaz's work is not one bit disgusting. Besides, it's art! And with it she hopes to not just make people laugh but to also "shed light and humor on an otherwise taboo subject." She wants men to accept their penises for what they are instead of being insecure of the size, and for everyone to accept genitals as something normal—to not put shame in it.
If there's anything we can get from Doolbaz's creative journey apart from her own empowering message, it is this: Keep an open mind. Fresh concepts and great ideas can come from the most unexpected time and place, and when they do, get to work.
Follow Stephanie on Twitter.