A Christmas tree—artificial or otherwise—is more than just a traditional holiday installation. It adds both warmth and a sense of nostalgia to the home, and generally, it's fun to decorate. Let's face it though: taking it down can be a chore, so if you're planning to replace your tree this year, you may want to opt for something more practical that will blend with the rest of your home, even if you never dismantle it after December 25.
CHRISTMAS GIFT IDEAS:
Augusto 1055, a business born during the pandemic, is offering rustic Christmas trees, which is a wood version of the holiday fixture.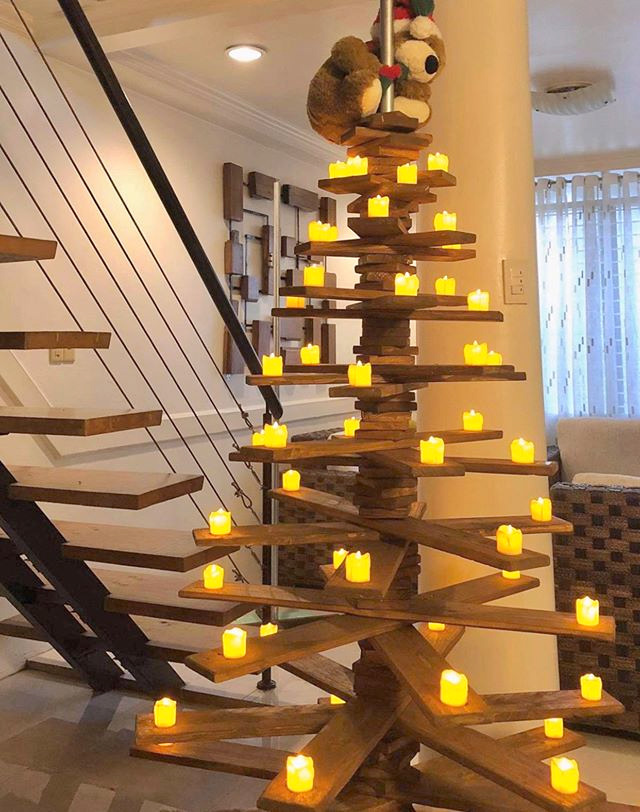 Made out of pine wood, these installations come in three different colors—mahogany, walnut, and white—and start at a height of six feet.
ADVERTISMENT - CONTINUE READING BELOW ↓
Mabel of Augusto 1055 shares that the tree is pretty easy to set up.  "[It] will be delivered unassembled in a burlap sack containing the wood planks, the metal pole and an instruction card. It can be your fun, easy DIY project this Christmas or the Augusto 1055 team can do the installation for you." She also recommends a maximum load of 2 kilos for each plank, "preferably 1 kilo on each end for balance."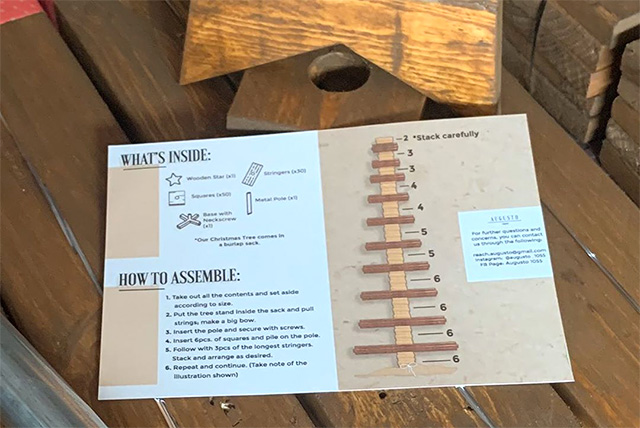 With its neutral look, Augusto 1055's Rustic Christmas Tree can actually double as a shelving system after Christmas. "A few plant enthusiasts have already expressed intent to have them as pretty succulent plant shelves after the holidays," Mabel says. "If you decide to keep the item for the next season, you can keep it in the provided burlap sack for storage. For an extra fee, the Augusto 1055 team can also customize a wooden box for you."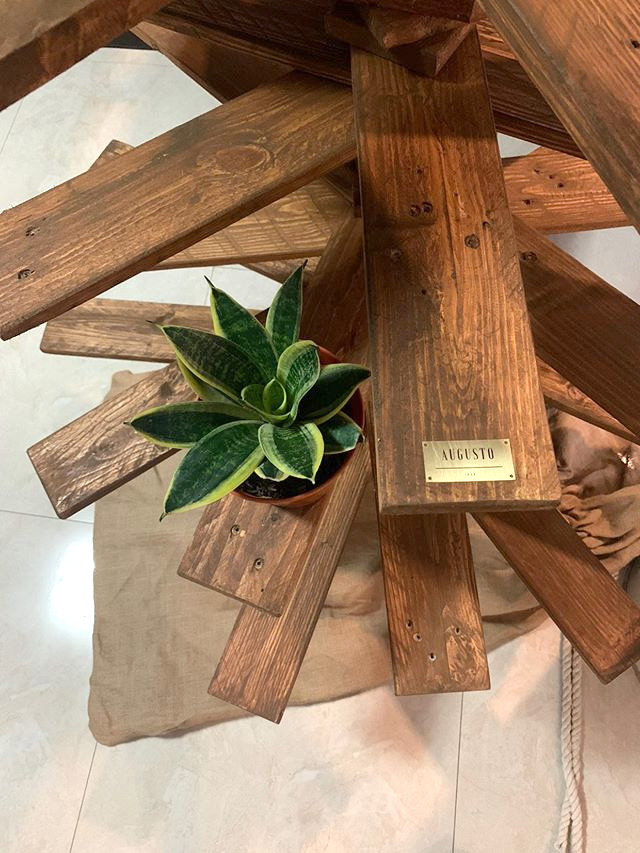 If you prefer your own customized tree, Mabel and their team can also do that for you. "While we customize based on a customer's requirements. We have available diameter sizes (base or widest floor coverage) of 32 inches for a slim style and 44 inches for standard fit. In terms of height, available sizes are six feet to eight feet."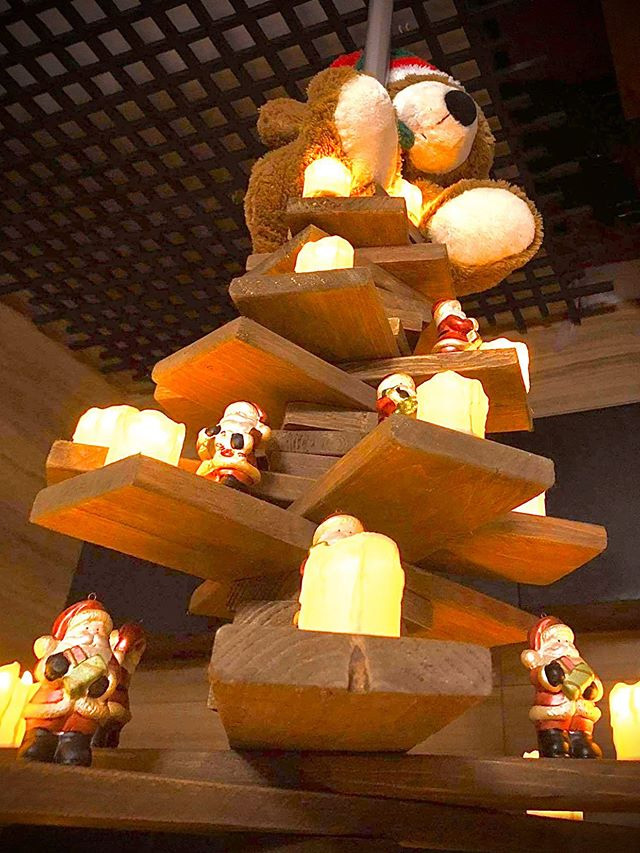 ADVERTISMENT - CONTINUE READING BELOW ↓
For more details on the Rustic Christmas Tree, visit Augusto 1055 on Instagram.
CHRISTMAS GIFT IDEAS:
* * *
Do you have a home you're proud of? Send your story (complete with photos) to reallivingonline@gmail.com, and we may just feature it!