Getting your own place—especially when you're in your 20s—is easier said than done. When it comes to looking for an apartment or condo, there are several factors you have to think about. In one of her vlogs, Pinay YouTuber Ashley Garcia shared that there are three things she considers before choosing a place: location, lighting, and ideal setup. Of course, you can't forget about your finances, too! Your budget should also be a priority.
The whole ~moving out~ experience can feel very liberating. Some might even refer to it as a *defining moment* in their lives. And if your new unit isn't fully furnished yet, one thing you're probably most excited about is the chance to decorate it.
In an exclusive interview, we spoke to designer and contractor Monica Banks of Style & Build for some condo design ideas and tips if you've just moved in to a new unit. Keep reading to know more.
Check out these condo design tips and ideas.
Less is more.
According to Monica, "Condo units are typically smaller than the average Filipino home. The first thing to consider is making sure your possessions will fit in your new unit." Before you move, you should go through all your stuff and declutter. "Keep only what is necessary to your new lifestyle and living space," she advised.
Creating a meaningful space.
Since your condo is your new home, Monica suggested to dedicate an area in your unit where you can spend most of your time doing what you love. "If you are a person who loves cooking, paring down the size of other areas in your unit to make a bigger kitchen would be practical," she added. Will you be having people over in the future? In the event that you see yourself entertaining guests, you can maximize the living area by investing in a multi-piece modular sofa set. Bookworms can allocate space for a reading nook while gamers can have their own computer setup.
Continue reading below ↓
Recommended Videos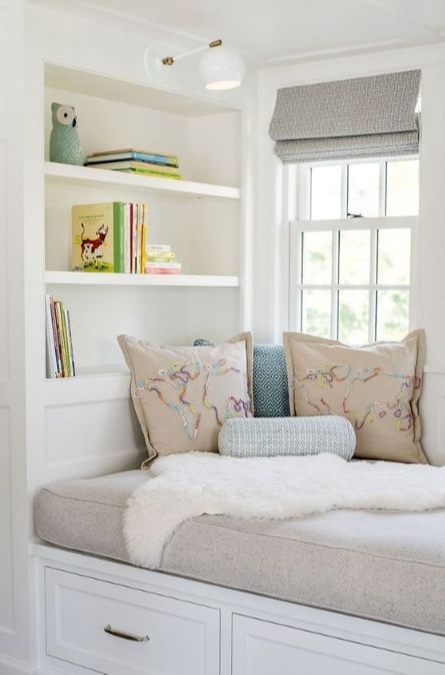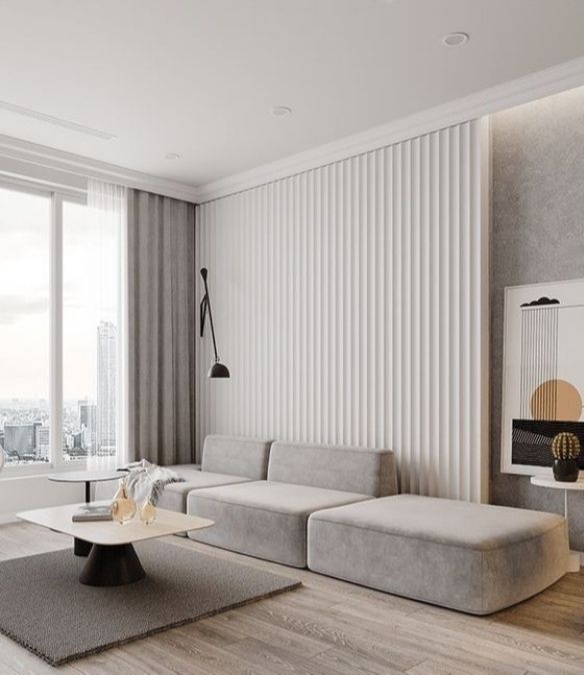 Create a budget (and actually follow it).
What do you really need for your new unit? One quick tip from Monica is to make a list of your essentials. "Do your research on suppliers that would best fit your budget and your design goal. List down the different options per item and determine its pros and cons," she said. 
If you've got a small space, here are some condo design ideas to consider.
Go light.
When dealing with a small condo space, avoid dark colors because they usually make a room appear smaller. Monica recommends that you choose a lighter color scheme instead, because it would make a space look more expansive and brighter.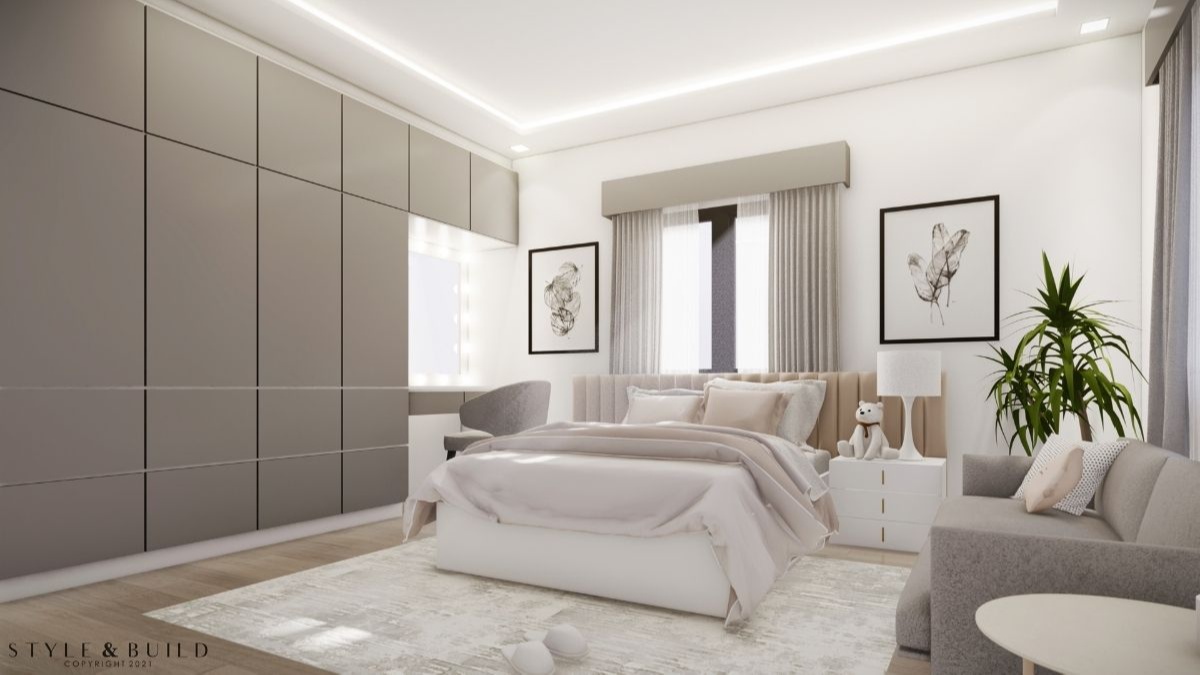 Make use of multifunctional pieces.
If there's one thing you should know about tiny condos, it's that every inch counts! It helps to invest in multifunctional furniture such as a bed that has drawer space, a sofa that folds down into a bed, or an ottoman that doubles as a storage.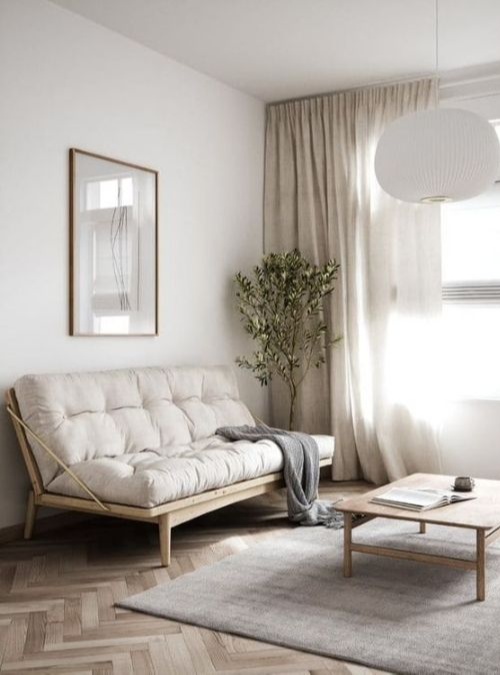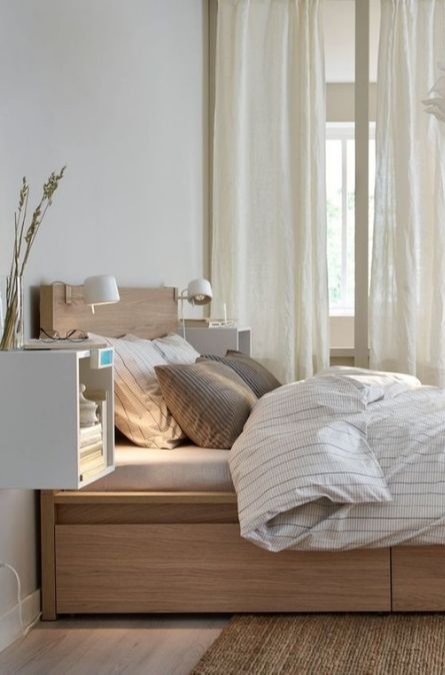 Mirrors are key pieces of home decor.
Monica also mentioned that mirrors give the illusion that a room is larger and more open. "Wall to wall mirrors can enhance a small space. Round mirrors work well to balance out rectangular shapes, [and] can be placed strategically near cabinetries."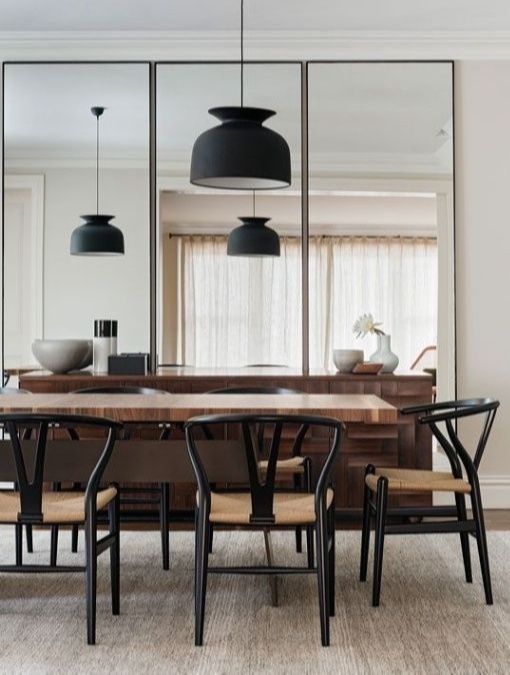 Maximize your space.
Since there's not much to go around with, make sure every space in the room serves a purpose. Though they may look pretty, try to stay awar from large and bulky decorative items. Instead, opt for pieces that will be functional and aesthetically pleasing as well.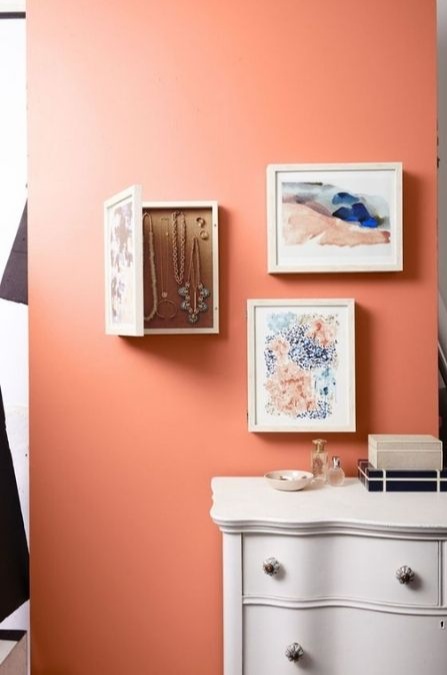 Organize and clean up.
"Storage is king when it comes to small living spaces," Monica emphasized. If your floor area is really small, go vertical with your storage ideas. You can also purchase organizers to avoid clutter in your home.
For those with one-bedroom units, try these condo design ideas.
Carefully separate the public and private areas in your condo unit.
One good thing about having a one-bedroom condo is that you can separate your private space with your public space. Know which parts of your unit are personal and can be accessed by guests. If you want to have your own home office or study room, these can be be a part of the bedroom.
"When designing a small living space, an open plan concept is usually the go-to layout for most people but it usually becomes too overwhelming if there is too much going on in one open space," Monica shared.
Select a design style and stick with it.
Lastly, be consistent! Whether you're going for Industrial, Scandinavian, or Eclectic, your design style should be cohesive all throughout the unit from your bedroom to your kitchen. This creates an identity that reflects your personality in your home.
MORE ROOM DESIGN INSPO FOR YOU:
Here Are Easy Ways To Design Your Room And Achieve An *Ideal* Workspace
Just A Few Design Ideas To Try 'Cause Even Your Small Room Can Be Big On Style
A Few Simple Rules: How To Get The Minimalist Room Of Your Dreams
***
Cosmopolitan Philippines is now on Quento! Click here to download the app and enjoy more articles and videos from Cosmo and your favorite websites!
Follow Lou on Instagram.
Cosmopolitan Philippines is now on Quento! Click here to download the app and enjoy more articles and videos from Cosmo and your favorite websites!