A typical day for Happy Skin's founder Jacqe Gutierrez is out of the ordinary. Her schedule includes hopping from one country to another, attending numerous meetings with suppliers, and training beauty assistants. If she's feeling any stress at all, it certainly doesn't show on Jacqe's face. Her perky and happy demeanor encapsulates what Happy Skin is really all about: feeling good and being happy.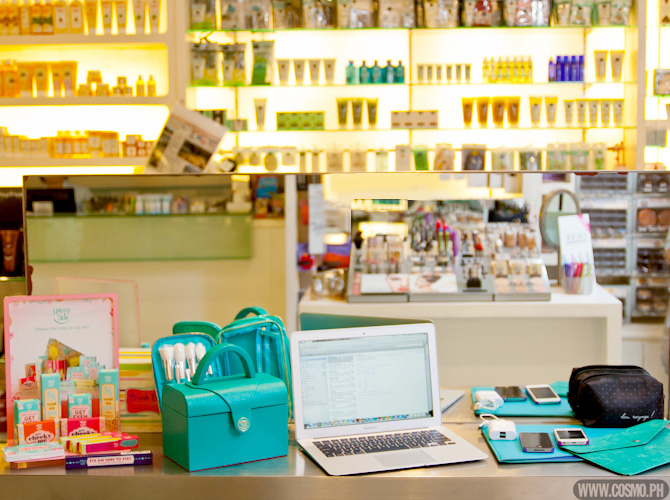 ADVERTISMENT - CONTINUE READING BELOW ↓
Before launching her own cosmetics line with good friend Rissa Mananquil-Trillo, Jacqe worked for Unilever for almost a decade and handled skin care brands like Pond's, Dove, and Vaseline. 
"During that time, I talked to a lot of consumers and one thing I realized was that [Filipino] girls are afraid to wear makeup. Fear nila na magkakaroon ng side effect or masisira yung skin nila. So feeling ko, nasasayangan ako kasi in Southeast Asia, the Philippines is one of the least penetrated markets of makeup. Whether or not you need it, it gives you that boost of confidence."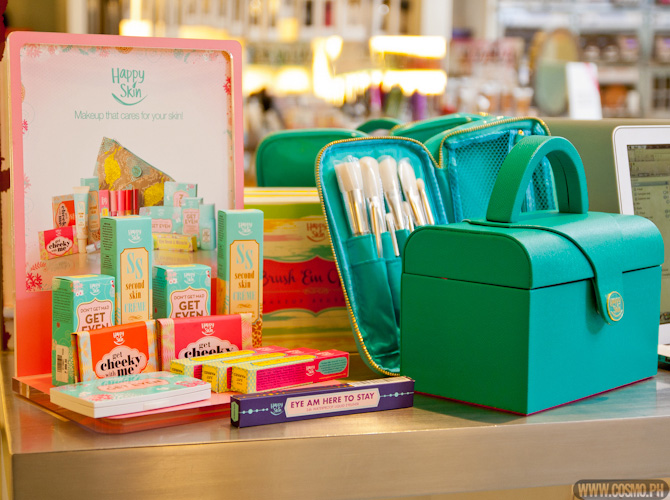 Happy Skin products are available in Plains & Prints and Beauty Bar branches.
This is where she developed the idea of creating a makeup line for Pinays that will not only cater to their particular skin type, but will also make them feel good about themselves. 
"Nakakataba siya ng puso when women tell you they're grateful. So I knew that when the time came that I could have my own business, I would still be in the business of making women happy. That's why [my makeup line is called] Happy Skin. I knew how to make women happy and I knew enough skin care ingredients because of my past experience. Happy Skin is an integration of everything—me loving makeup, me being in skin care, and me wanting to be in the business of making women happy."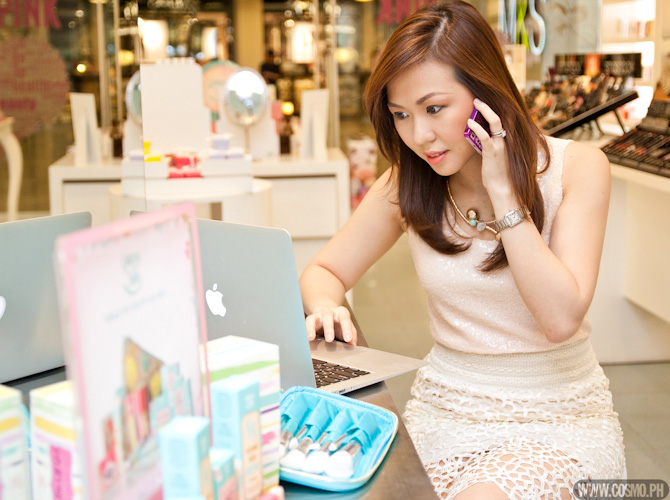 ADVERTISMENT - CONTINUE READING BELOW ↓
On her portable desk essentials:
"Laptop, my two phones, portable charger, and my iPad. [As long as there's] technology, buhay na ako."
On how she keeps everything organized:
"Sobra akong OC. Going through years of corporate training has made me very disciplined. I never forget anything. I take down notes—I have a notebook where I keep everything. It's also on my notes in my laptop. I'm a technology freak so everything has to be saved in my laptop or my iPhone. I have a to-do checklist in my mind."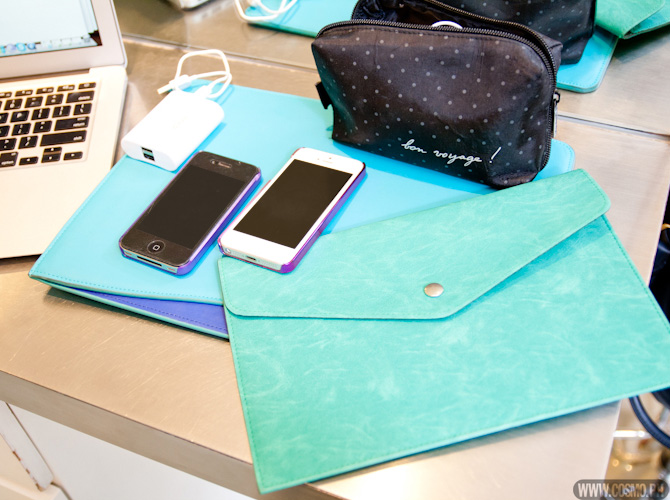 ADVERTISMENT - CONTINUE READING BELOW ↓
As long as Jacqe brings her gadgets, she can work wherever she goes!
On where she gets inspiration:
"It's really everywhere. For example, if I go to the mall and I see a clothing store. Like when I saw a pair of spray-on pants, that's where I got the idea for [the product] "Second Skin." I love reading and watching TV shows like Grey's Anatomy, The Vampire Diaries, Homeland, The Good Wife, and more! I also subscribe to local and international magazines. I got the idea of making Second Skin silicone-free from a Japanese magazine!"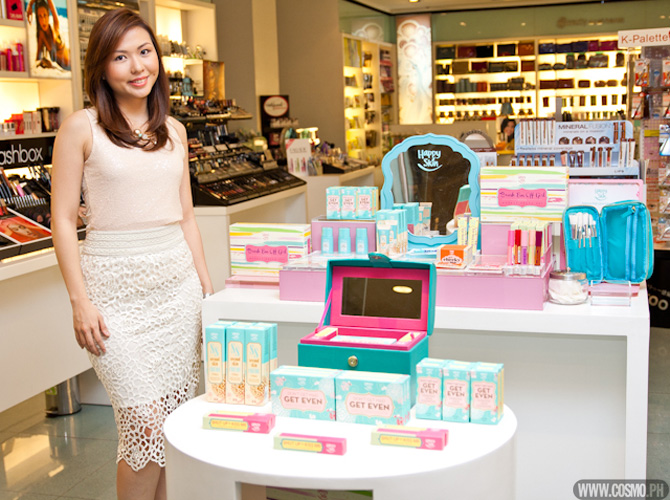 ADVERTISMENT - CONTINUE READING BELOW ↓
On how she likes to relax:
"My husband and I can lie in bed all day and just watch shows. Spending time with my husband [relaxes me]. I travel a lot so every time I'm home, I make it a point to be a housewife. I cook, bake, and watch TV. I devote my free time to my husband because the rest of my time is crazy working. I like spending my 'me-time' with him."
EXPLORE COSMO