"But you're fat?"

This was a remark that almost held back Lily Villagracia from pursuing her dance career. Like most women, she has dealt with society's expectations on who she should be—especially when it comes to her looks. But she's had enough.
In an interview with Cosmopolitan Philippines, Lily shared her love for dance, and her journey to body positivity and self-love:
What compelled you to share your journey to body love on Twitter?
Lily: "I [posted a body positive tweet on March 8] as my way of celebrating International Women's Day. I wanted to empower [other] people who are also struggling with pursuing dance because of society's harmful norms. Like me, some people are hindered [and] discouraged from pursuing what they love to do. There have been multiple instances where one's artistry, talent, and passion are overlooked because, for society, physical appearance is what matter when it comes to dancing. They need to know that they are not alone in facing their battles."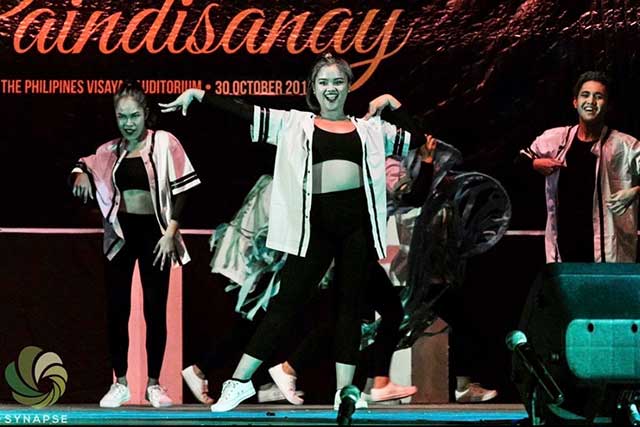 Continue reading below ↓
Recommended Videos
Can you tell us more about your dance career?
"When I was three years old, my mom enrolled me in the Garcia-Sanchez School of Dance in Bacolod City. I've always dreamt of becoming a ballerina—[feeling free] in my pointes and beautiful tutu. It was where my love and passion for dancing started. But my 14-year ballet journey ended when I discovered my love for dancesport. I started competing, and I even got to represent my region during Palarong Pambansa 2017—I never expected to reach that far because I was new to the sport and genre. I believe that my passion and the positive reinforcements from my family, friends, and coaches helped me triumph amidst all adversities and uncertainties.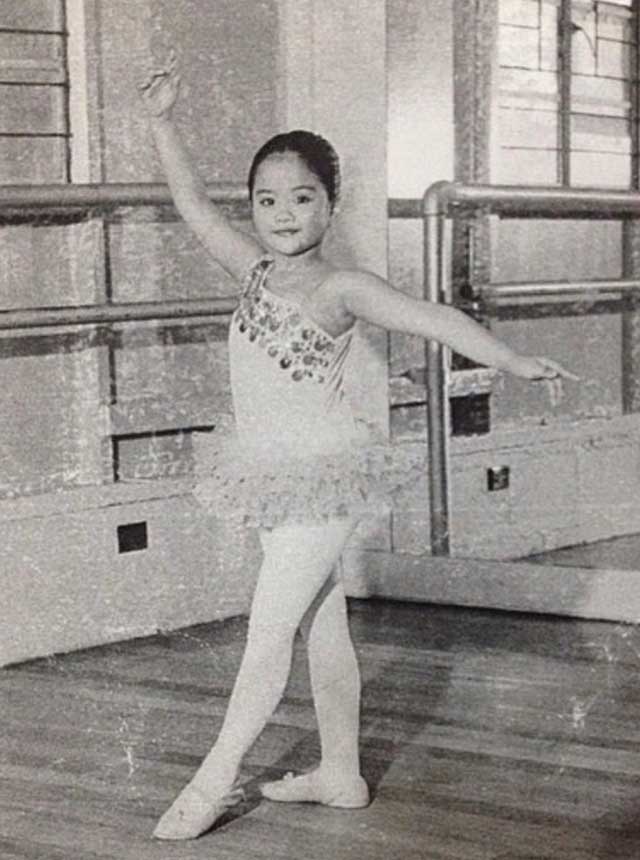 The latest competition I joined was the 2020 Regional State Colleges and Universities Athletic Association (SCUAA) Dancesport Competition for the Modern Standard category. Admittedly, I had a hard time preparing for the contest because I haven't danced for two years. Plus, I was recovering from a really painful torn ligament. I'm so glad because our hard work paid off! My partner and I bagged first runner-up and it earned us a spot in the National SCUAA Competition."
Was there a time when society's standards almost discouraged you from pursuing dancing?
"I've always been self-conscious of my physical appearance—even when I was still in ballet. I used to feel insecure and frustrated because others had this notion of what an 'ideal' ballerina should look like. Despite these worries, I'm grateful because my mentors are very supportive and encouraging. They have never made me feel [like] I am less of a dancer because of my physique. 
However, my passion was challenged and my confidence wavered when I was preparing for my last competition. Because I stopped dancing, I gained a couple of pounds over the years. It also didn't help that I suffered from a foot injury, which meant I couldn't engage in any form of physical activity. I've also heard some mean comments about me; some people said that I didn't deserve to represent my university because of how I looked—to them, I was fat.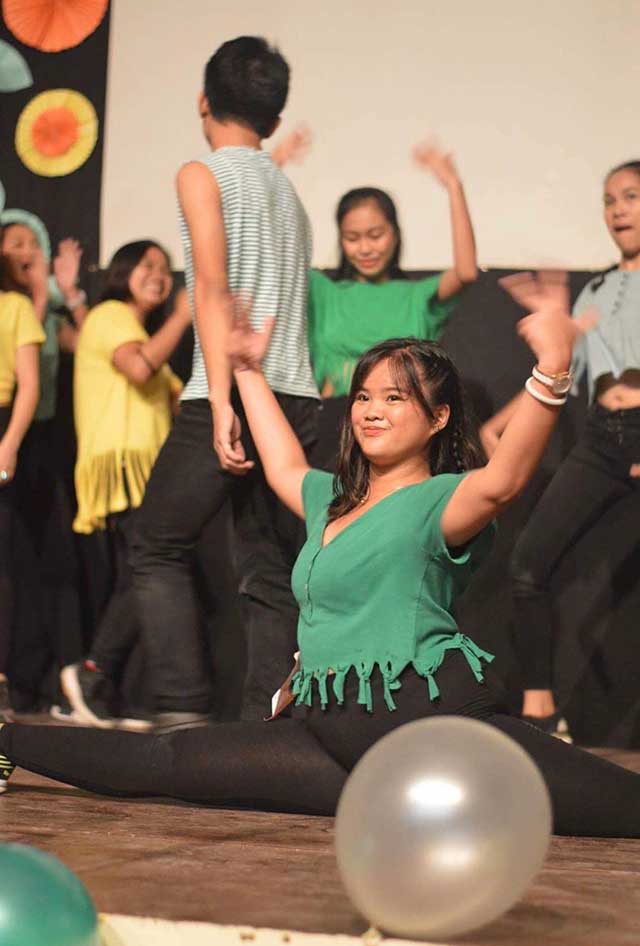 Someone even threw a nasty remark at me, saying, 'Ah, sumasayaw ka pala? Ang taba mo naman.' It really cut deep and as much as I wanted to shrug off those comments, I couldn't help but doubt myself and question my decisions. I started to wonder why I was still dancing and why I decided to join the competition. It hurt because I was questioning what I've always loved doing just because of other people's opinions. I cried, I no longer wanted to train, and I was close to letting it all go and giving in to self-pity. After days of reflecting and hearing words of encouragement, I was able to pick myself up and get back on track. It was difficult to convert those negative comments into motivation but I had to. It became one of the driving forces as to why I pushed myself to improve. 
I'm well aware of how I look and how much my body has changed. But if there's one thing I was certain of, it's that nobody can take away the passion and talent that I've worked so hard on over the years."
What are common misconceptions about the field of dance would you like to break?
"One thing that hinders young people from dancing is the beauty standards and expectations in the field. Most of the time, they see dancers with well-toned, lean, and slim bodies and I want to change that. People should see and believe that one's body size or type will never correlate to their skill and passion. The unhealthy mindset that only people with slender bodies are fit to dance causes aspiring dancers, with body types that do not meet the so-called standards, to feel insecure. Ultimately, this can be mentally and emotionally draining and frustrating. Instead of discouraging them and invalidating their efforts or passion, give support and positive reinforcements instead. Trust me, words of encouragement could go a long way."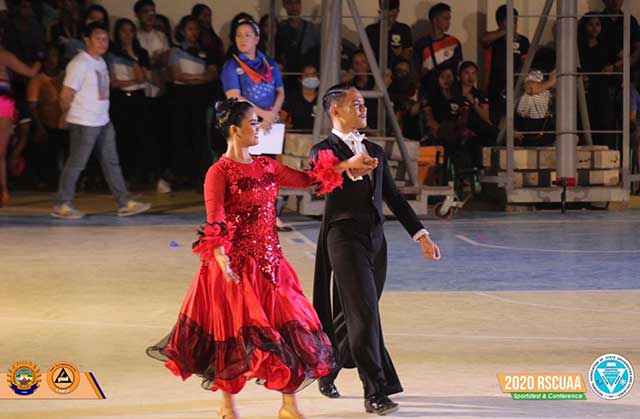 What's your message to other aspiring dancers?
"Never beat yourself up because you don't fit into the mold... These standards are social constructs and we, as women, have always been expected to meet these unnecessary expectations. For a long time, we've been hindered and held down from reaching our maximum potential—it's high time to step up, to be brave, and to break free from these norms. Women have all the right to take up space in this society, and we should be free to pursue what keeps our hearts burning with happiness, satisfaction, and passion. Women have so much more to give to this world and we're only just warming up. Lastly, don't let anyone dictate who you should be. Other people's degrading comments and judgments are just trying to invalidate what you've been working so hard for—never let anyone extinguish the raging fire within you."
***
We are officially on Viber! Be part of the Cosmo Viber Community by clicking here! You can also visit the Sticker Market and download the "Cosmo Girl Sticker Set" here to be automatically part of the group. The stickers will only be available until April 27, so don't miss out on the fun!

Follow Karla on Instagram.