At the end of 2020, Dani Barretto and husband Xavi Panlilio gave fans a complete tour of their home for the very first time. ICYDK, the couple started building their house two years prior, so there was really a lot of thought put into every corner of their space. But it looks like it's time for a little change. In another "home fluffing" episode, interior designer Cyndi Fernandez and her husband Mado Beltran of Moss Design House transforned the living room and dining room in the Panlilio household. 
Dani shared, "One year pa lang kami here sa house and immediately, nagsawa na kami with the way it looked. Siguro rin kasi, we've been home the whole year. We've been stuck in the same space. We just wanted a design that's more pang matagalan." During their first in-person meeting, the Panlilio's emphasized that they really wanted to keep their dining table and the gorgeous painting by Ivan Acuña in that space. 
Working with the existing dining table, Cyndi said, "When you do tablescape, it's very important to maintain a good color palette and theme. For Dani, we're gonna do away with a lot of the wood, so I'm going to do stoneware and ceramics...You have to ground everything...You have to make sure to use solid under plates." They also painted the chairs a matte black, but preserved the abacca seat, to give it a more elevated look.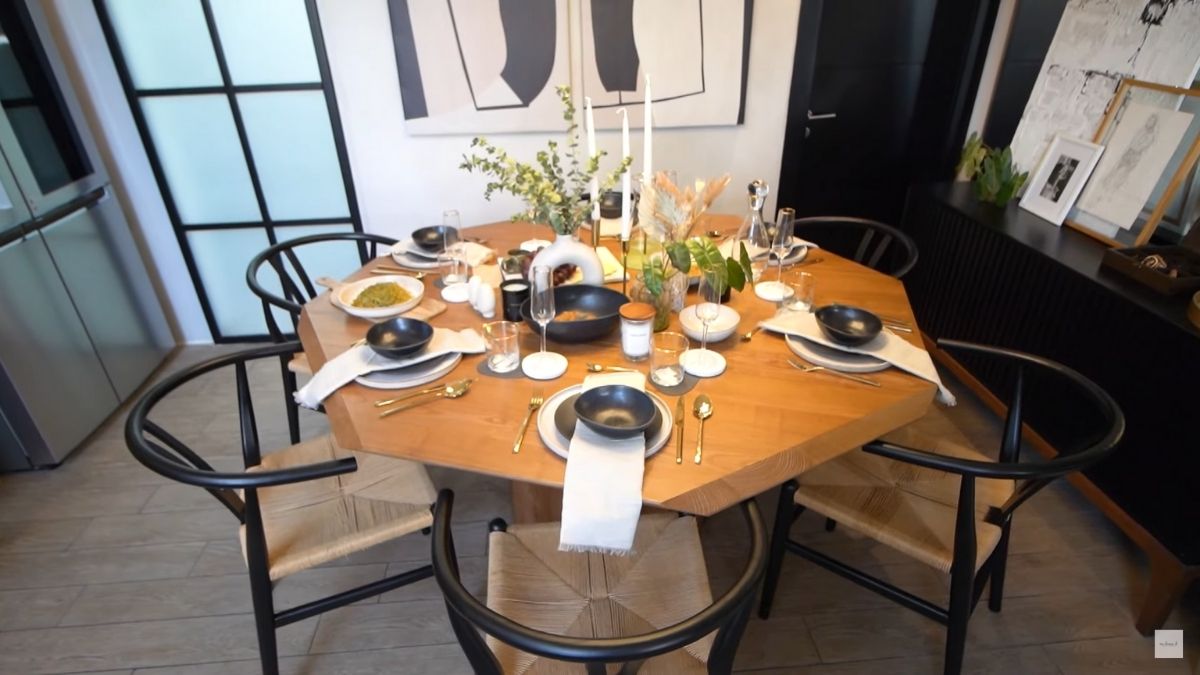 ADVERTISMENT - CONTINUE READING BELOW ↓
In the living room, they layered the accessories, making sure to use a combination of plain and patterned pillows, for example. There's also a table from Moss Manila Home, made of raw wood that was smoothened out and topped with a cream marble.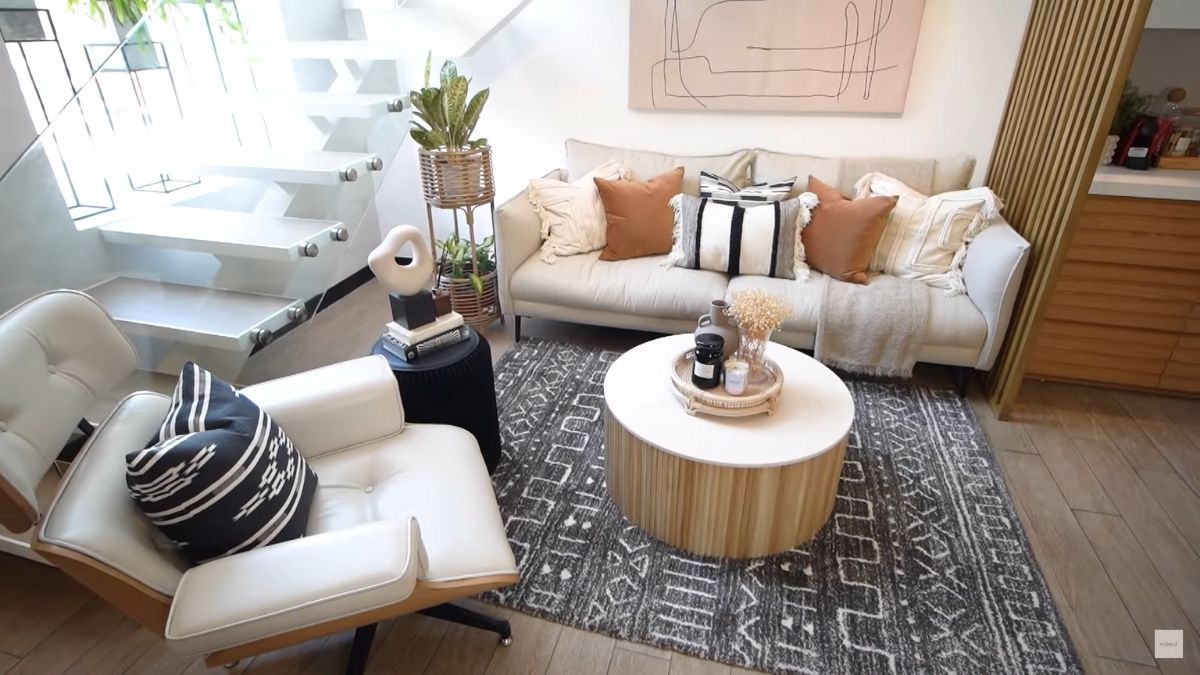 Here's what the space looked like before: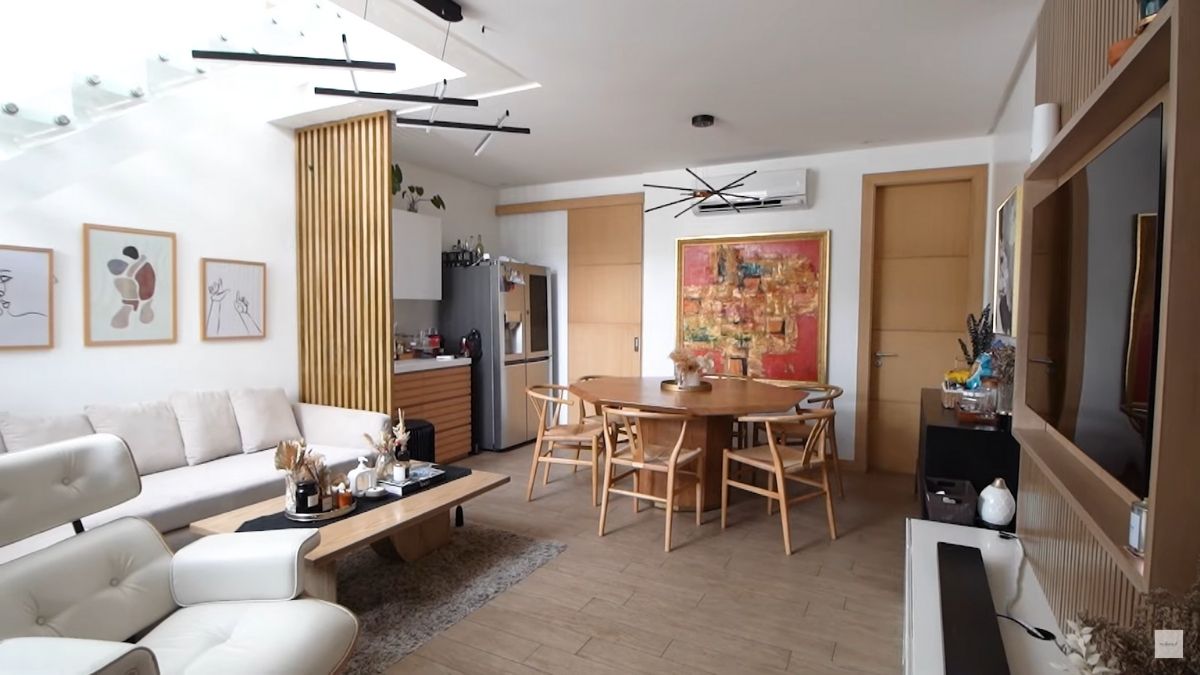 Check out the transformation!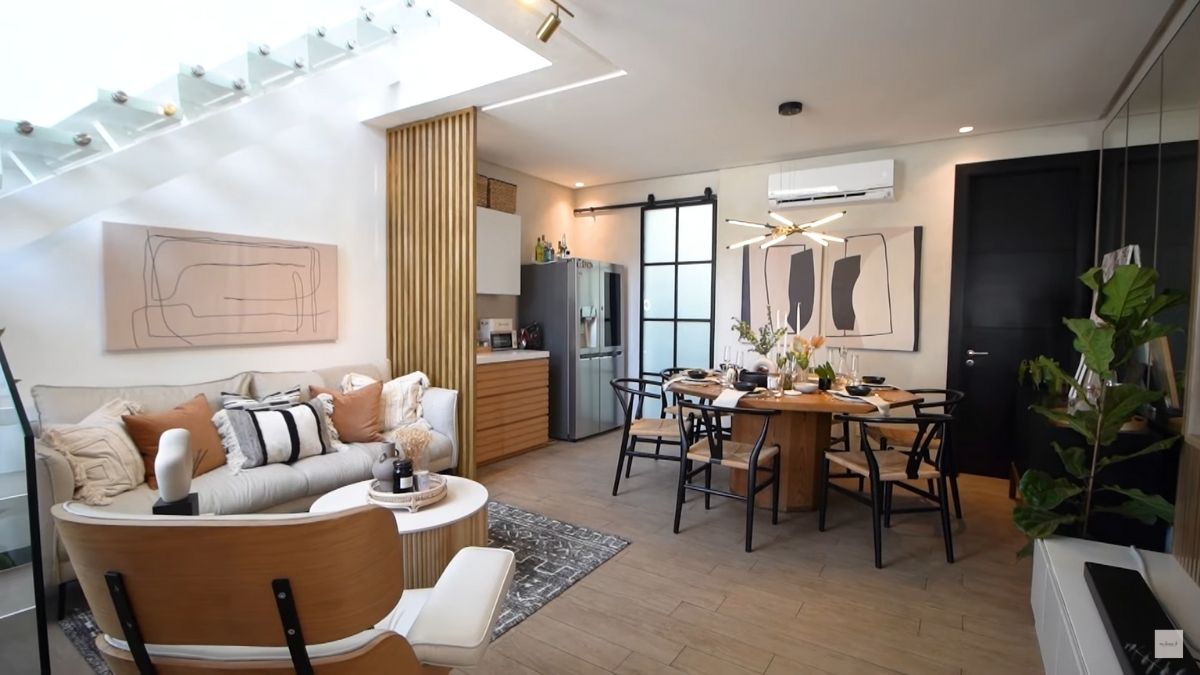 We absolutely love how they added mirrors near the dining room to make the space look bigger; it really opened it up!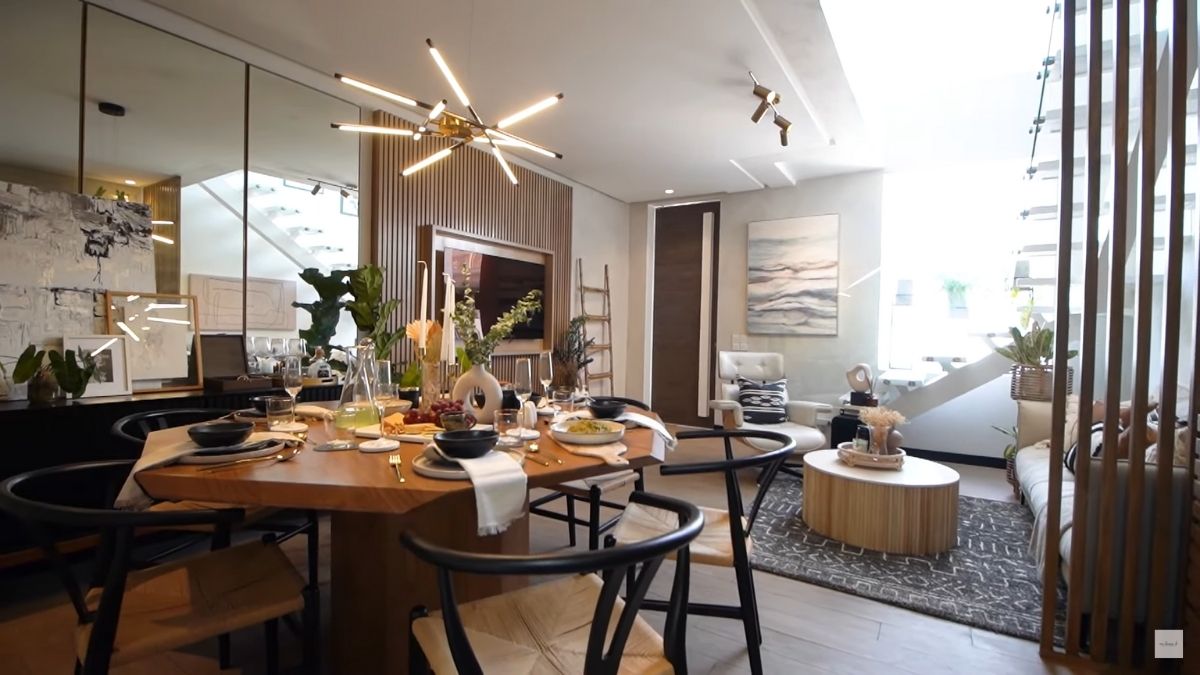 Look at the Panlilios' reactions: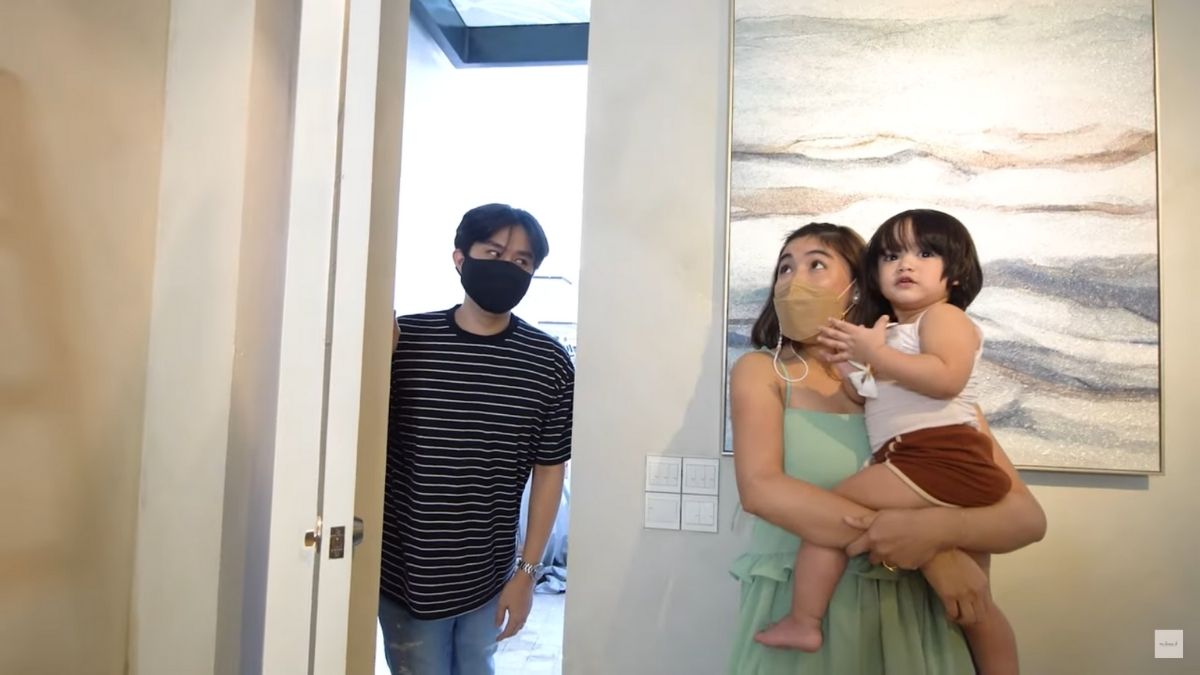 ADVERTISMENT - CONTINUE READING BELOW ↓
Dani got visibly emotional because one of the promises she made to Xavi on their wedding day is that she'll create a space that'll make them always look forward to coming home. "Now, it feels so complete. I feel like a weight has been lifted off my shoulders. It's how I imagined our home to be."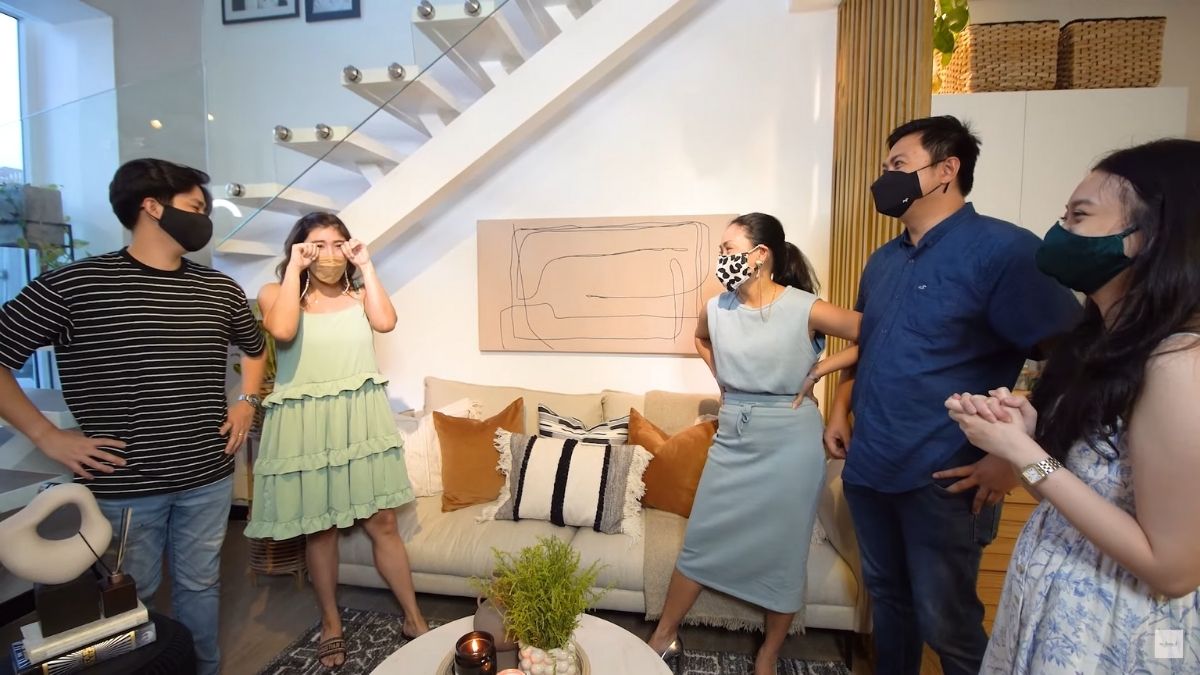 Watch the full video on Dani Barretto's "home fluffing":
***
Follow Ysa on Instagram.