Facebook officially launches "Messenger Rooms." In a livestream video, Facebook CEO Mark Zuckerberg described this feature as a "group video chat designed with social interactions in mind."
This new rollout is part of Mark's video-focused plan for Facebook where he stresses the need for video chats to evolve in this pandemic. He told The Verge in an interview that he's currently prioritizing "products that are helping people stay connected better."
Curious as to what Messenger Rooms can do for you while in quarantine? Read on to know more:
What is Messenger Rooms?
Messenger Rooms is Facebook's foray into virtual realms now occupied by apps like Houseparty and Zoom. This new Facebook feature lets people join in a group call within a "room" with up to 50 people. According to Mark, "You can start a room for any activity—whether you're hosting celebrations, game nights, book clubs, or just have some time to hang out."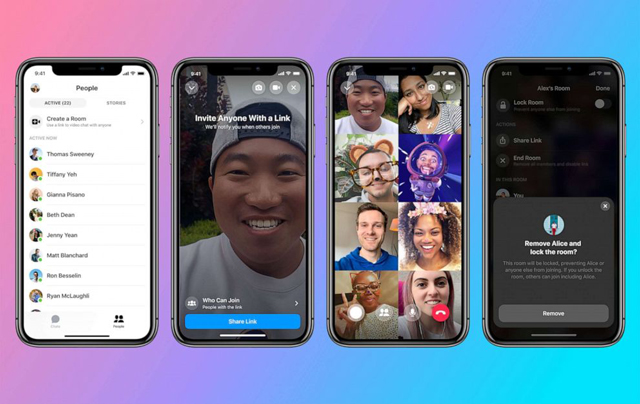 Continue reading below ↓
Recommended Videos
Who can join in my room?
The room creator can opt to open it to all or to lock it (like in Houseparty) to prevent uninvited guests from joining. You can start a room right from the Facebook app or the Messenger app. Mark also said that rooms will soon come to Instagram Direct, WhatsApp, and Portal. What's more, you can simply send people a link to your room and "they can drop in and hang out with you even if they're not on Facebook."
"You'll also be able to discover rooms your friends are in at the top of News Feed, and it's easy to drop by and say hi," Mark added.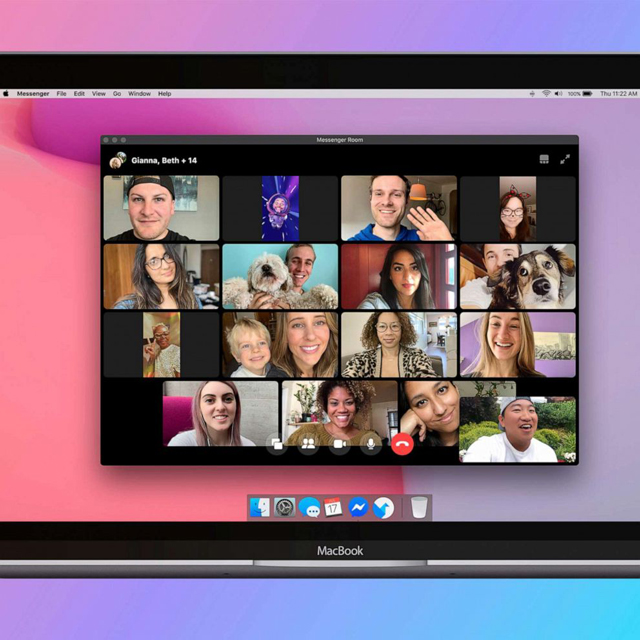 What can I do in the room?
While in a room, you can activate immersive backgrounds, artificial intelligence (AI)-powered filters, and augmented reality (AR) features.
"There are 360-degree immersive backgrounds that make you feel like you're in another place and features like AI-powered mood lighting—all the things to make your video experience better and make you feel closer to the people and things you care about," Mark said in an interview with Good Morning America.
Additionally, the AR filters can help brighten up dark rooms or even touch up your appearances.
How long can we stay in a room?
You can stay in a room for as long as you want! This feature lets users forego scheduling online meetups. Mark wrote on his Facebook post, "You don't need to schedule a time to hang out like other video conferencing tools." You can simply just pop in and out and interact with people who are also in the same room. "We're testing Rooms in a few countries now and plan to roll it out globally over the coming weeks," he added.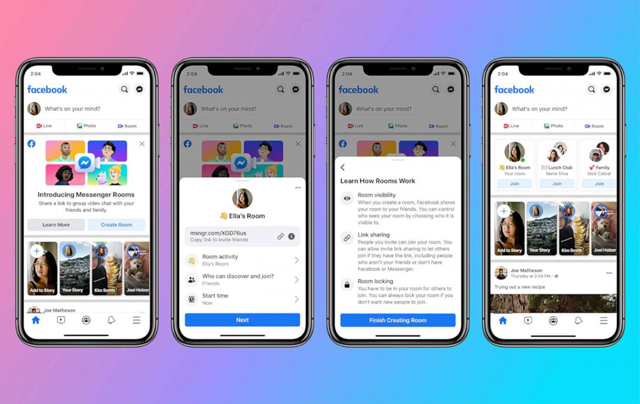 How private are the rooms?
With privacy issues surfacing for apps like Zoom, Facebook has extended its measures to ensure its users' privacy. "Room calls are not end-to-end encrypted, but Facebook says it does not view or listen to calls," The Verge reported. You can also report rooms (where illicit behaviors are taking place) to Facebook. Furthermore, for groups where people don't know each other well, its room creators can easily boot out participants at any time. 
"A lot of the time that I've spent on this has been on privacy, security, integrity reviews, and how do we make sure that a lot of the cases that have been problematic around Zoom are not going to be things that are replicated here," Mark said.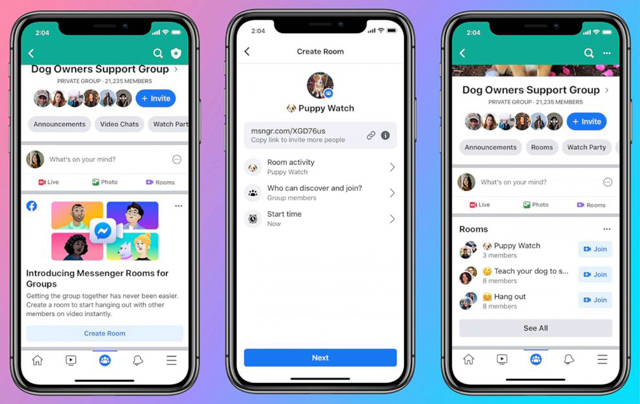 When can we start trying out Messenger Rooms?
The new feature has been released on April 24 and is currently being rolled out globally as of writing.
Check out all their new updates in the video below: