The COVID-19 pandemic has been around for a while now, and one way or another, we've all experienced our own struggles. But despite the feelings of fear, anxiety, and uncertainty, there are people who have been helping us get through these tough times. To be honest, the frontliners and healthcare workers would have to be number one on our list. They truly deserve the recognition and appreciation for all their hard work in the fight against the global crisis. 
In fact, a great example to this would be the story of Dr. Audrey Sue Cruz, a Pinay internal medicine physician based in Las Vegas, Nevada, USA. In an exclusive email interview with Cosmopolitan Philippines, she shared with us how toy company Mattel reached out to honor her for her contributions during the pandemic. Keep reading to know more about Dr. Cruz and how she became the *first* Filipina-American physician to become a Barbie role model. 
What's your daily routine like as an internal medicine physician?
Dr. Cruz: "As an internal medicine physician, I see patients in the clinic setting as their primary care doctor. I manage their chronic conditions and treat them for any acute illnesses. Another part of my job is interacting with other members of the healthcare team including medical assistants, pharmacists, case managers, social workers, and nurses. In addition, I offer telemedicine which has been a valuable tool, especially for patients who are infected with COVID-19."
"I start by waking up at around 6:00 a.m. to get ready for work. I arrive at work around 7:30 a.m. and look at my schedule then study my patients' charts. I look through my patients' labs, imaging, specialist notes, and current medications, and then I formulate a plan for what I'd like to do for my patients that day. From 8:00 a.m. to 5:00 p.m., I see patients face-to-face in my clinic, with some telemedicine appointments scattered in. During this time, I also do charting, which is documentation that is required for the patient record. I respond to phone calls that are made to the clinic for medication refills, referral requests, and any other concerns that patients may have."
ADVERTISMENT - CONTINUE READING BELOW ↓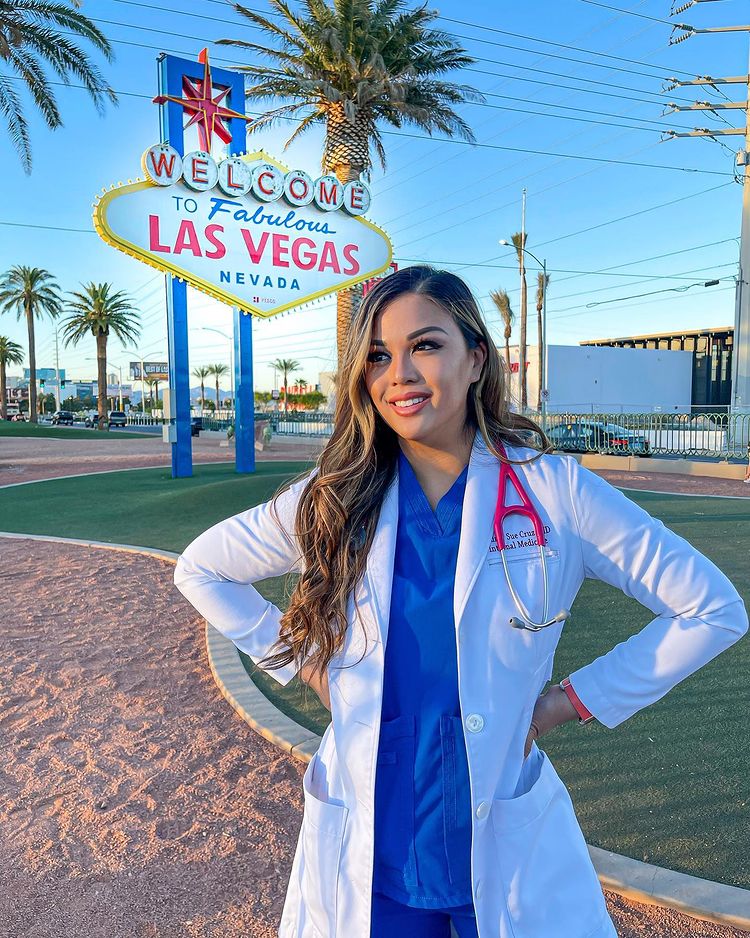 What are the biggest changes and challenges you faced as a physician when the pandemic hit?
Dr. Cruz: "During the beginning of the pandemic, I worked as a hospitalist and was also an Assistant Professor of Medicine at Loma Linda University Medical Center in Southern California. Here, I took care of patients with 12-hour shifts, seven days a week. I recently moved back to Las Vegas, Nevada to be closer to family."
"As healthcare workers, we've faced many different changes and challenges throughout various parts of the pandemic. In the beginning, the most concerning challenge was adapting to constant changes in protocol and rules of the hospital. Since COVID-19 is a virus that we have never dealt with before, it seemed as though everyone was just trying to figure out a way to best take care of our patients while trying to keep ourselves safe. I remember during the early months, we experienced a PPE shortage and many of us hospital workers had to wear the same N-95 masks for many days at a time. The therapeutics and medications offered to patients infected with COVID-19 were constantly changing, so we had to keep up with the latest research and guidelines."
Personally, the biggest challenge to me was trying my best to keep my family safe.
"Personally, the biggest challenge to me was trying my best to keep my family safe. I just came back from maternity leave when the pandemic started so I wanted to do everything I could to keep my son safe. He was only a few months old at the time. Since I was constantly exposed to the virus, I had to perform a very thorough disinfection process before even touching my son. And during the weeks that I worked on the COVID-19 floor, I sent my son away to a different state to live with my parents so that I could keep him safe. This was one of the hardest parts of the entire pandemic for me."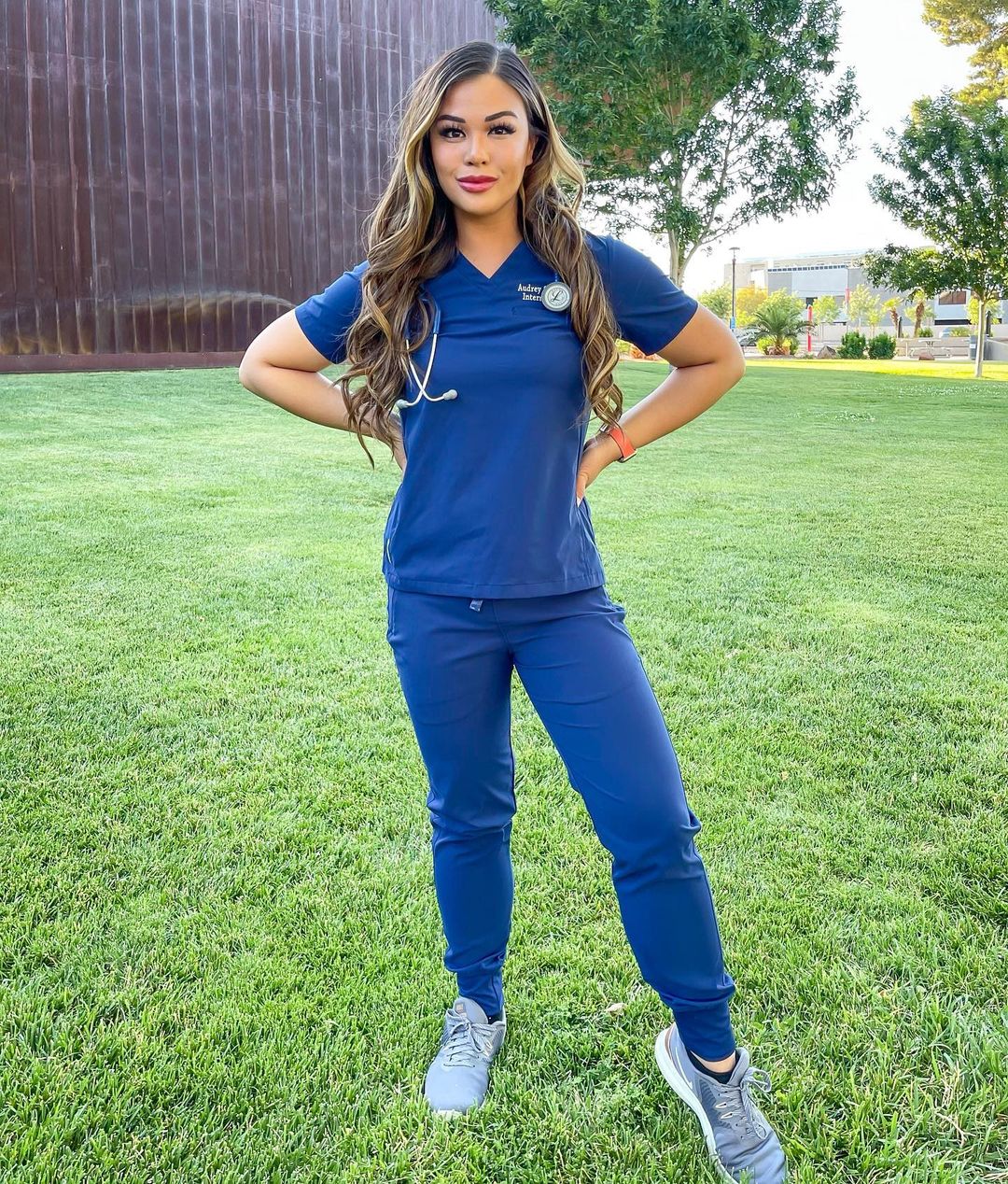 Please tell us about how you became a Barbie role model.
Dr. Cruz: "I honestly could not believe it! Several months ago, executives from Mattel and Barbie reached out and told me that they wanted to do a partnership with me. I had no idea what to expect at first. During the meeting, they mentioned that they saw the viral video I made along with other Asian American physicians called #IAmNotAVirus. Our goal was to bring awareness to the stereotypes and bias that Asian Americans were facing and to denounce the hate crimes and violence towards the Asian community. One of the primary reasons we made the video was to help implement fundamental change in our society. Mattel had recognized this video as something very impactful, and wanted to make a Barbie doll in my likeness to honor me for my contributions during the pandemic!"
ADVERTISMENT - CONTINUE READING BELOW ↓
"I was absolutely shocked and surprised. I worked very closely with Barbie designers to ensure that the doll's appearance is in my likeness. They did such an amazing job with every detail! Truly, I did not feel deserving. But with this honor, I am so proud to represent the Filipino-American community as well as the Asian-American community in general. My goal is to represent the hardworking [frontliners] who have sacrificed so much during the pandemic. I know that my fellow Fil-Am community has worked tirelessly, and I hope they know that they are seen and appreciated."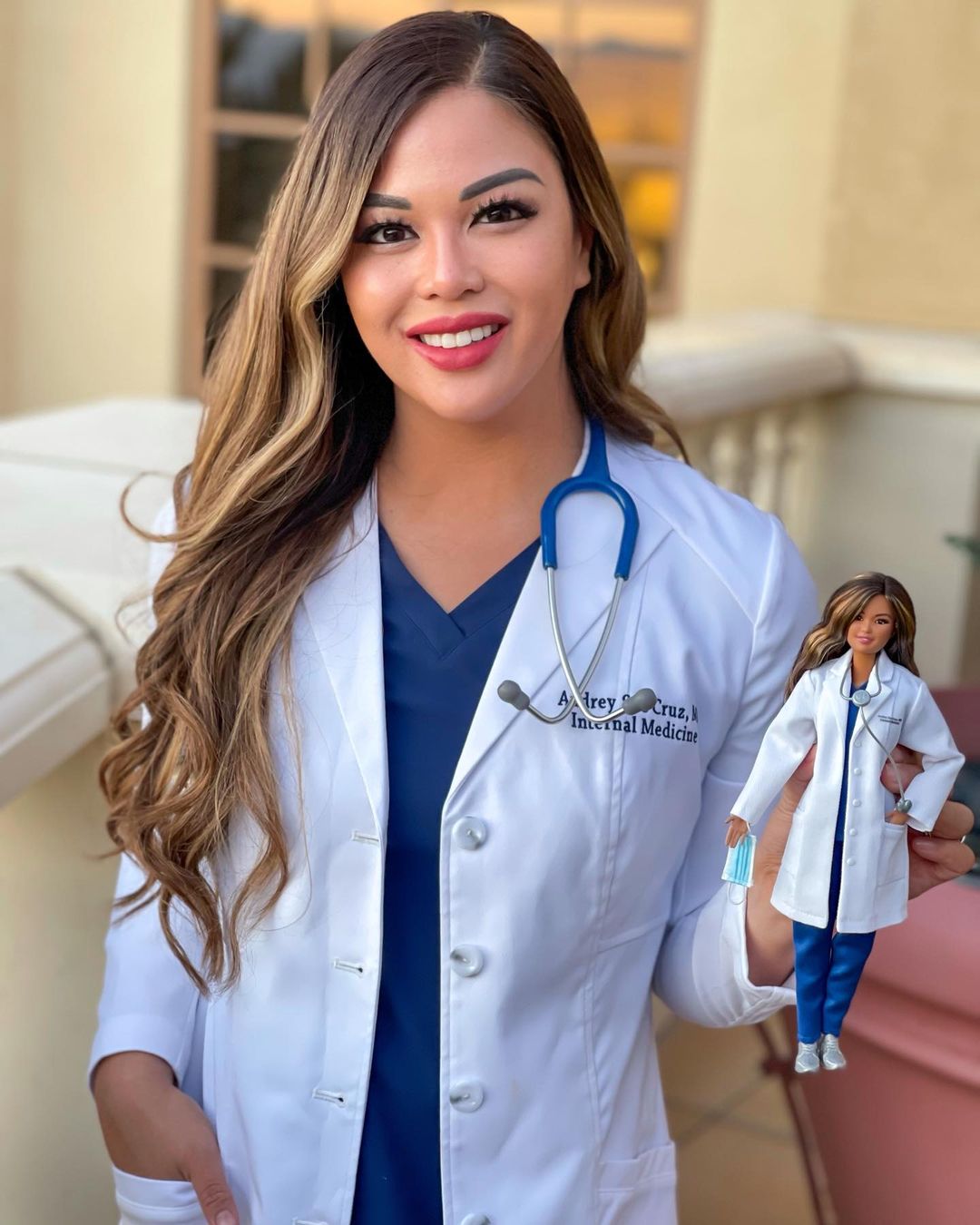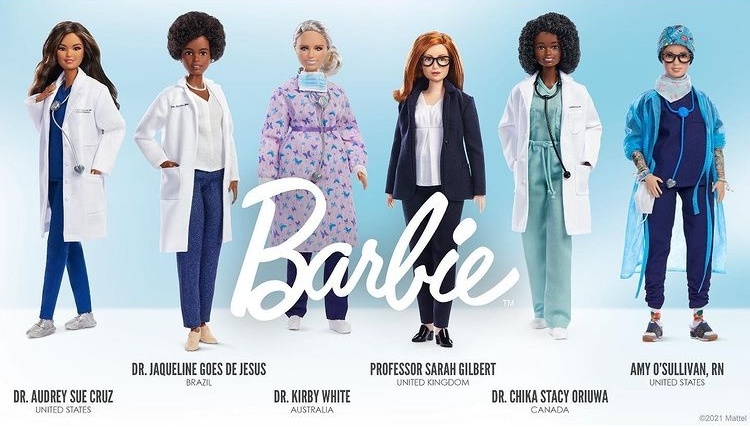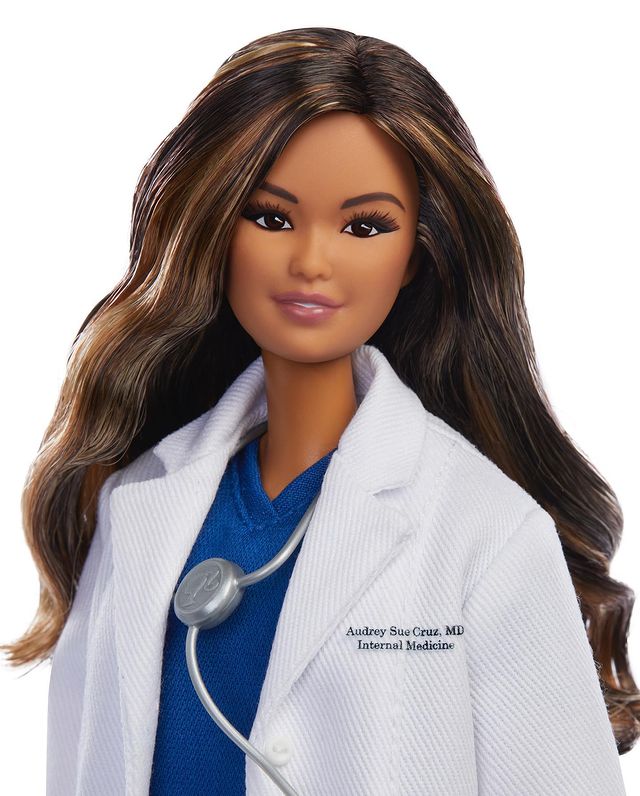 What's your advice for Pinays?
Dr. Cruz: "My biggest advice is to remember that it doesn't matter what your skin color is or what background you come from. YOU matter. You can speak your mind. You can follow your dreams. You can truly make a difference in this world."
It doesn't matter what your skin color is or what background you come from. YOU matter.
"I feel that my story can be relatable to many others. My parents and grandparents immigrated to the U.S. after selling everything they owned in the Philippines. We had no medical connections in the U.S., and it was only after my mom became a nurse that I was so inspired to join the healthcare field. We did not have opportunities presented to us, so we created our own. My brother is now in medical school and my other brother is now in dental school. We didn't have any handouts, so we worked hard to pave our own path. With hard work and resilience, anything is truly possible!"
ADVERTISMENT - CONTINUE READING BELOW ↓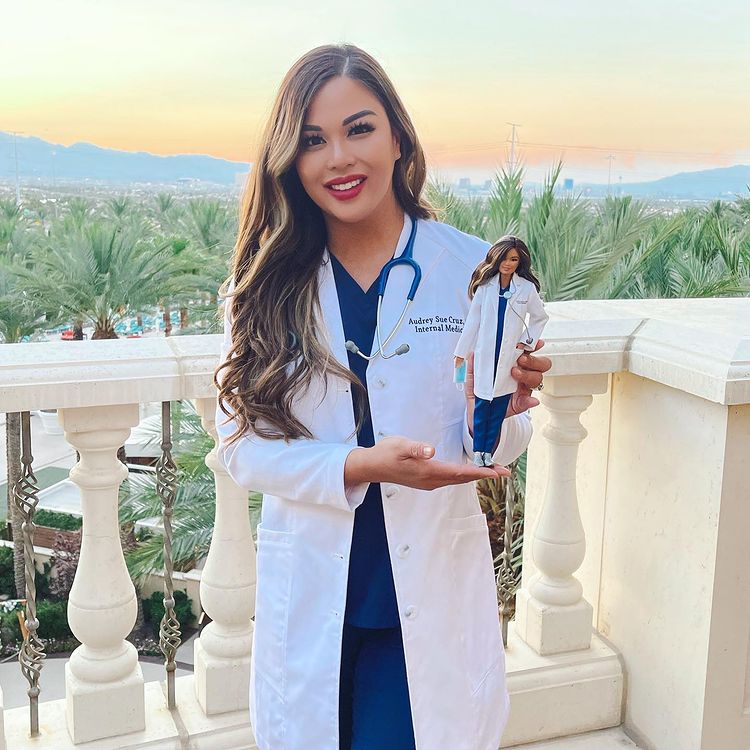 ***
Follow Lou on Instagram.