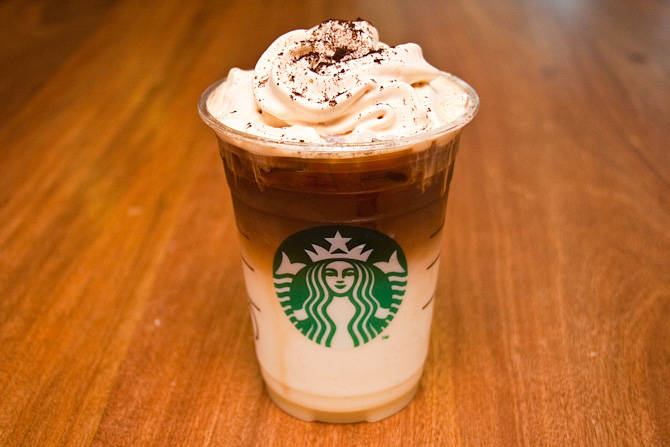 1. When you need your kick of caffeine…
Try an Asian Dolce Latte (P115) from Starbucks. This iced coffee drink is ideal for career chicks who need their coffee fix at work.
[nextpage]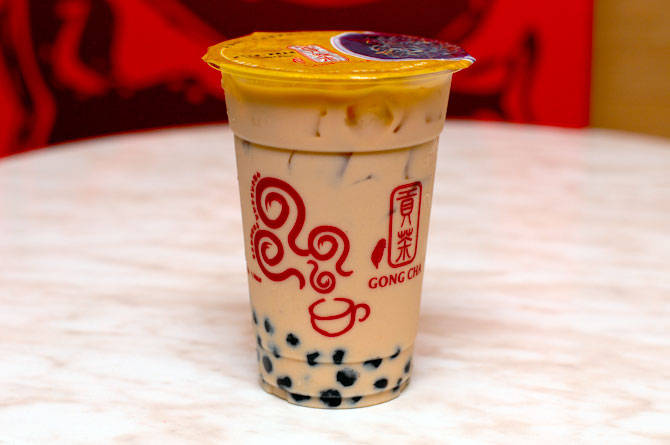 2. When you're craving a creamy cooler…
We recommend the Milk Tea with Pearl Jelly (P80) from Gong Cha. It's brewed just right with adjustable sugar levels—perfect for calorie-counters.
[nextpage]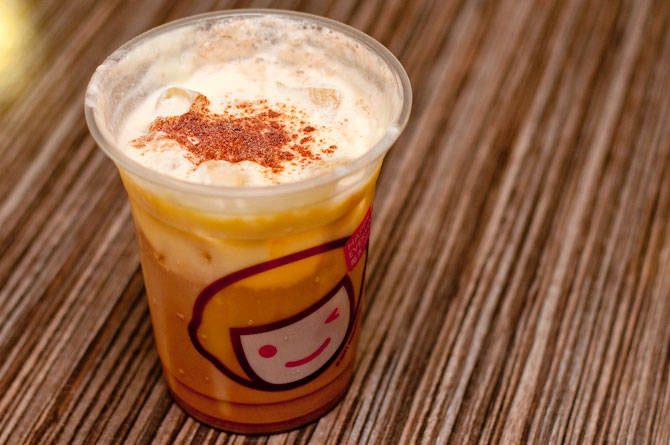 ADVERTISMENT - CONTINUE READING BELOW ↓
3. When you're in the mood for something sweet and salty…
Try Happy Lemon's Cocoa with Rock Salt and Cheese (P90). Take a sip of this unusual combination that actually works! Drink it without the straw to take in both flavors simultaneously. 
[nextpage]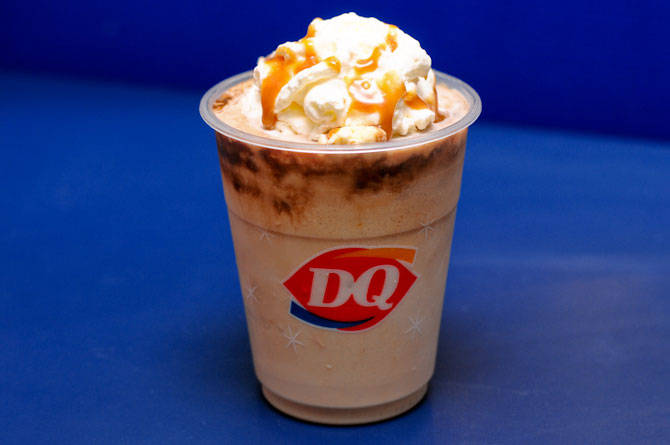 4. When you want a dessert drink…
Try Dairy Queen's Caramel Cheesequake MooLatte (P49). This milkshake will surely satisfy your sweet tooth since it has chunks of cheesecake and hints of caramel.  
[nextpage]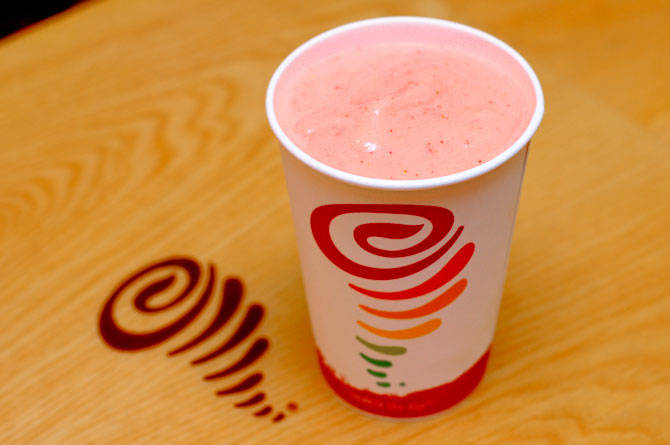 5. When you're in the mood for something fruity…
Try Strawberries Wild (P135) from Jamba Juice. With a blend of strawberries, bananas, and frozen yogurt, this smoothie will surely cool you down on the hottest day of summer.
[nextpage]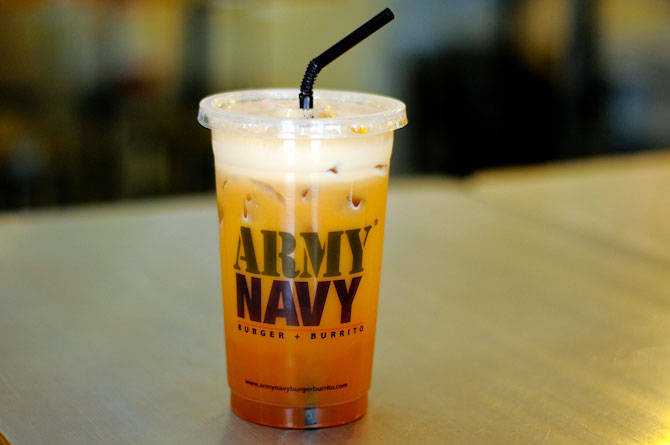 6. If you want to try a new iced tea…
Opt for Army Navy's LiberTea (P45). The froth-topped tea is blended with calamansi, which makes for a refreshing drink with a local twist.
[nextpage]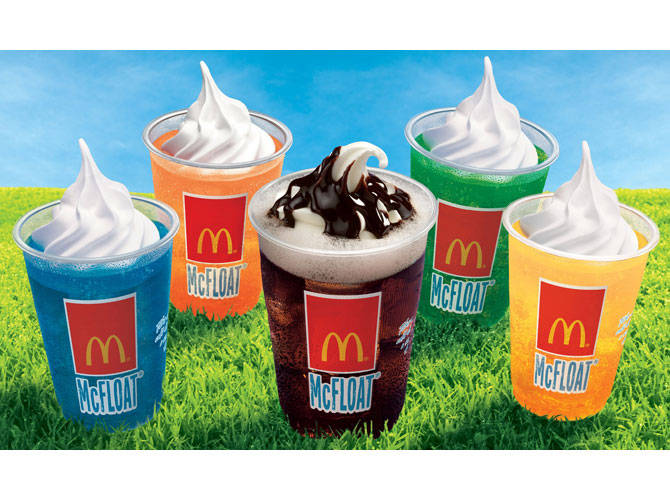 ADVERTISMENT - CONTINUE READING BELOW ↓
7. When you're on a budget…
Try a Coke McFloat from McDonald's. For only P25, you can indulge in this refreshing treat of ice cream, coke, and chocolate syrup. Yum!
[nextpage]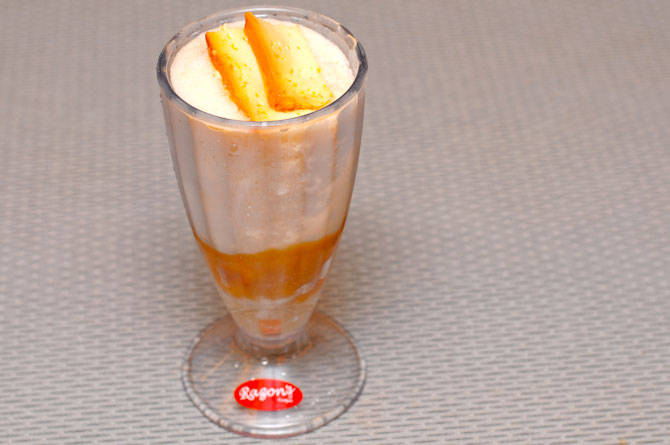 8. When you're in the mood for a classic Filipino treat…
Try the halo-halo from Razon's (P95).  This local favorite is oh-so-yummy with the sweet and milky ice, bananas, and leche flan on top. When the temperature rises, halo-halo is the quintessential Pinoy treat!
[nextpage]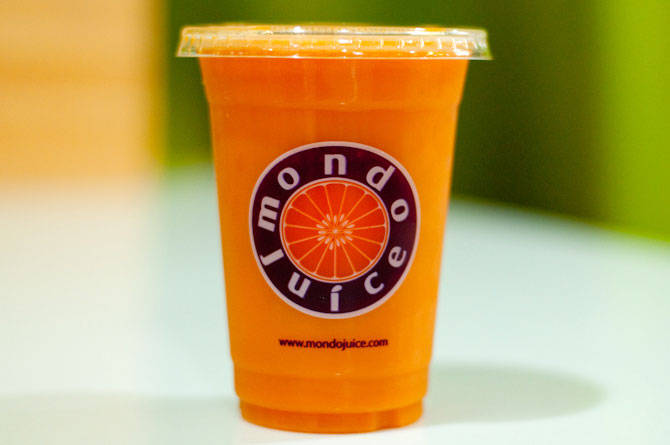 9. When you don't want to ruin your diet…
Try the Apple and Carrot Fresh Pressed Juice (P145) from Mondo Juice. You'll taste the carrot upon your first sip followed by the apple flavor. This light drink isn't too sweet, and is a good option for those trying to maintain their summer bods.