Andok's recently launched a new Litson Baka that has gotten everyone in a frenzy because of how delicious it is. While the taste of the meat is similar to that of the flavorful marinade used for their liempo, what makes this different is obviously the main protein made with thin strips of tender beef!
An order of Andok's Litson Baka includes their vinegar that pairs well with the umami from the beef. While the most common way to enjoy this ulam is to pair it with rice (Warning: One cup is not enough!), Yummy.ph rounded up a few other ideas on how to enjoy Andok's Litson Baka, too.
Continue reading below ↓
Recommended Videos
Andok's Litson Baka + Burger
If you're not into rice, you can always use it as a filling for your burger or sandwiches. Add some crisp lettuce, caramelized onions, slices of tomatoes, cheese, and jalapeño peppers. If you like it spicy, add the Andok's Litson Baka in between the bread and toast it until the cheese melts and the bread gets a darker, toasted color.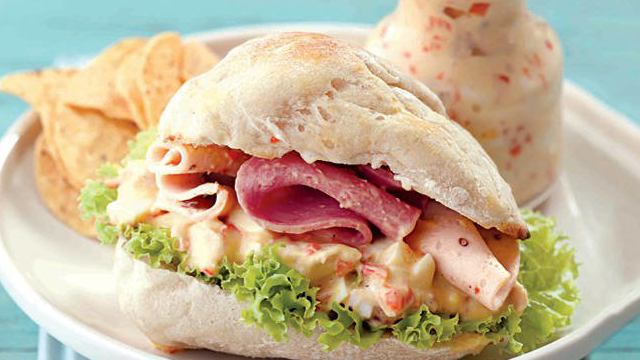 Andok's Litson Baka + Ramyeon
There are so many ways to upgrade your ramyeon and a new one is to just add it as a topping to your plain spicy instant noodles. This will make your dish more filling and the smoky flavor from the Andok's Litson Baka will blend into the spicy broth making it more delicious.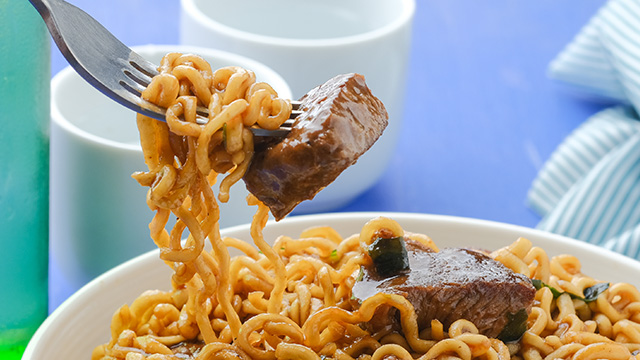 Andok's Litson Baka + Jjajjangmyeon
Jjajjangmyeon is another instant noodle dish that you can level up with the help of Andok's Litson Baka. You can add it as a topping to make it heftier! Plus, the meat will also help avoid "umay" from the flavors of the black bean paste.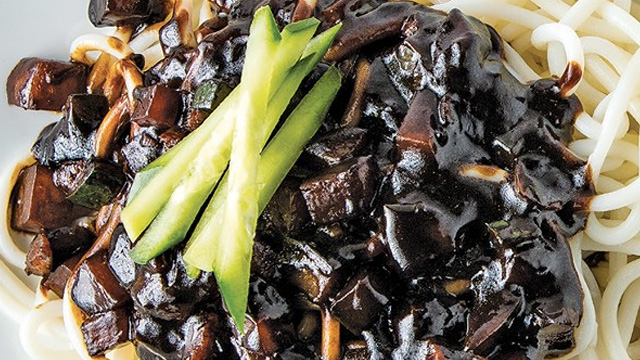 Andok's Litson Baka + Fried Rice
Pairing Andok's Litson Baka with plain rice is a no-brainer, but you can also switch it up by stir-frying it with your day-old rice. You can add egg, garlic, onion, and vegetables to make an Andok's Litson Baka fried rice bowl. You can even make it kimchi fried rice!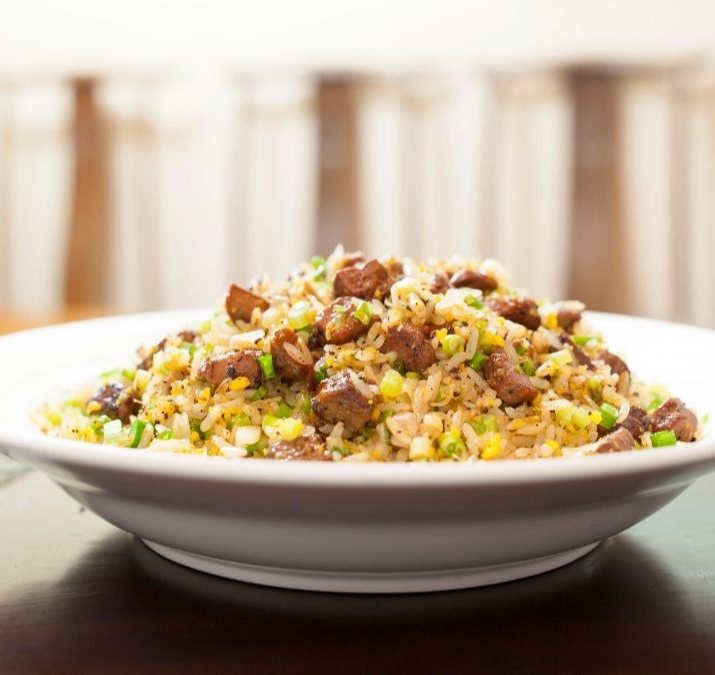 Ready to order? Andok's Litson Baka is available in stores and is available for delivery via GrabFood.