It's no secret that Molito, Alabang is a hub for all things food and drink. If you ask your South friends for café and resto recommendations, Bungalow Café & Bakery will most probably be at the top of their list. The restaurant has a very chill and homey vibe that will make you want to take photos for your Instagram feed. "An ode to the first house of our grandparents & parents. This restaurant became our first home. Sharing it with you became our passion," they wrote on a Facebook post. Every corner is truly IG-worthy!
But more than the aesthetic, it's their menu that will make you want to keep coming back. The café has a wide selection of food and drink that are both familiar and new to everyone's taste buds. Don't even get us started with their serving size. We're telling you–it's HUGE! If you're curious about what to eat at Bungalow Café, we've listed down some of their must-try food and drinks below.
ADVERTISMENT - CONTINUE READING BELOW ↓
8 Must-Try Food And Drinks From Bungalow Café
Adobo Rice
One of Bungalow's best selling dishes is the Bungalow adobo rice that highlights pulled pork adobo topped with garlic-mushroom fried rice, mango salsa, and fried egg. The fusion of all flavors on this dish is just *chef's kiss*!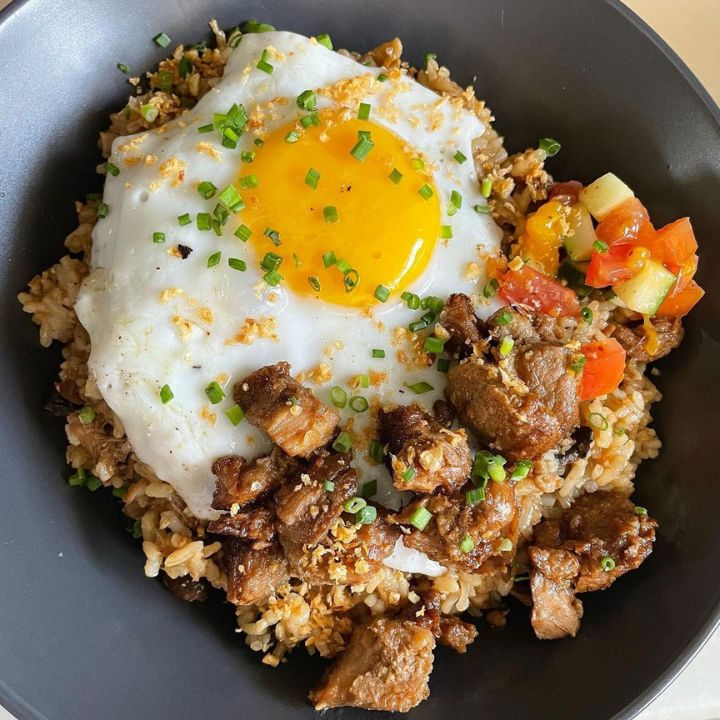 ADVERTISMENT - CONTINUE READING BELOW ↓
Recommended Videos
Potatoes & Gravy
Fans of french fries, mojos, and potato poppers, rejoice! This hybrid potato dish is another must-try from Bungalow Café. Potatoes & gravy includes crispy potatoes mixed with bacon-sausage gravy and torched three-cheese! Yes, *three* different types of cheese! That includes ricotta cheese, house cheese mix, and parmigiano reggiano. Is your mouth watering yet?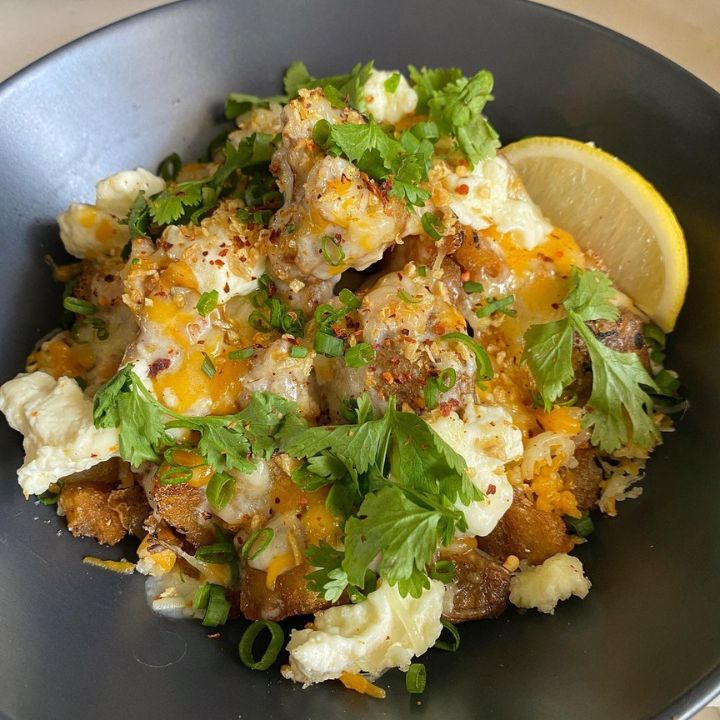 ADVERTISMENT - CONTINUE READING BELOW ↓

Squid Ink Seafood Pasta
The perfect blend of your seafood faves all in one plate! The squid ink seafood pasta contains squid ink spaghetti coated with a garlicky tomato sauce and topped with shrimp, clams, scallops, squid, pistachios, parsley, and lemon.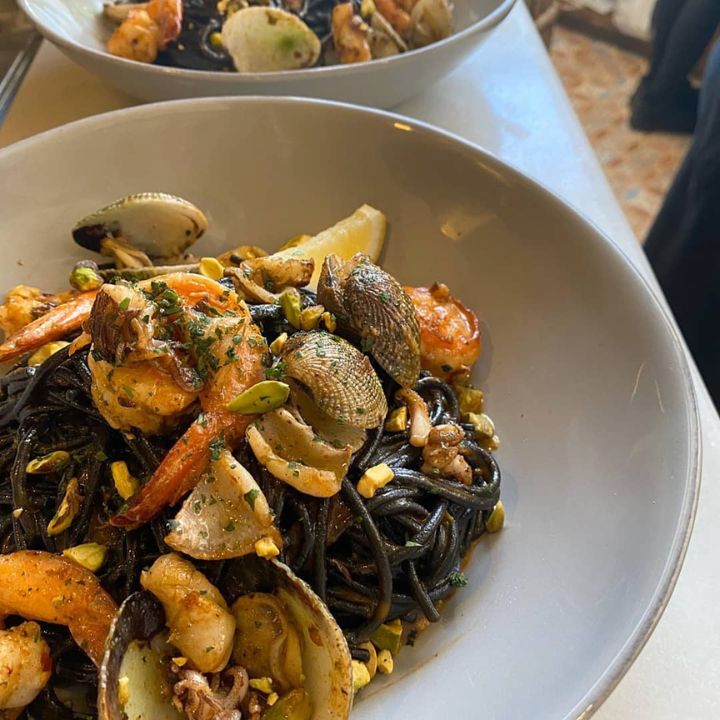 Maple Blueberry & Ricotta Pancakes
Bungalow Café also serves all-day breakfast choices. If you want to try their all-breakfast menu, we suggest you go for the maple blueberry & ricotta pancake. It's obviously a crowd favorite! Eat your heart out with their homemade ricotta, maple-blueberry syrup, and bungalow granola.
ADVERTISMENT - CONTINUE READING BELOW ↓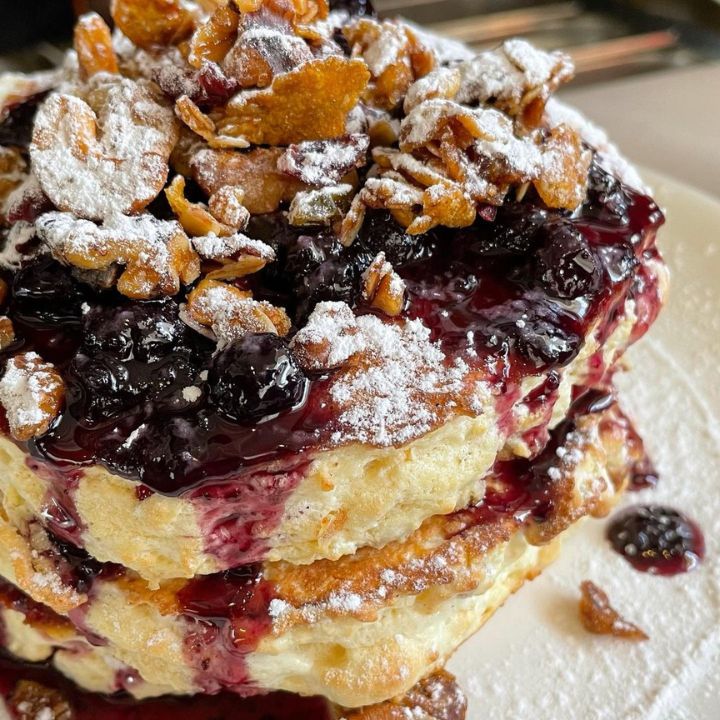 Doughnuts
If there's anything Bungalow is widely known for, it's got to be their doughnuts. This might just be the culprit that sent the café to skyhigh fame. Gabbi Garcia and Khalil Ramos even did a food review on their YouTube channel, Front-Seat Foodies. Bungalow Café has *a lot* of doughnut flavors to choose from. When we say a lot, we really mean A LOT.
ADVERTISMENT - CONTINUE READING BELOW ↓
To give you an idea, here are some of their best selling doughnut flavors–Auro Glazed, Homer, Tres Leches, Strawberry Cream, Creme Brulee, Fruit Tart, Smores, Espresso Chocolate, and Vanilla Bean with Honey. They also introduce and change the flavors every week. Some of their most unique flavors include Vietnamese Coffee, Birthday Cake, Turon with Lanka, Earl Grey, and Champorado (with tuyo on top!).
Just a head's up though, you might want to pre-order because their donuts sell out pretty fast!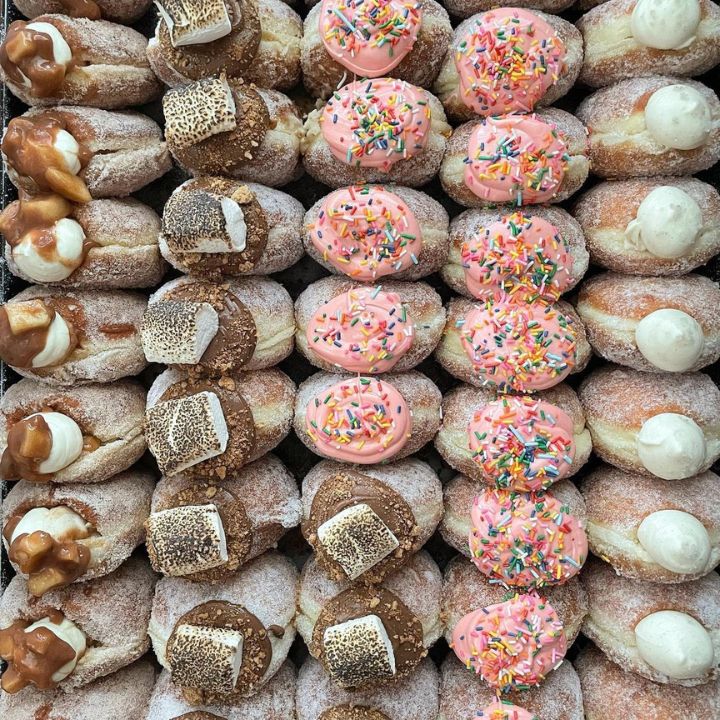 ADVERTISMENT - CONTINUE READING BELOW ↓
Croissants
Bungalow Café also has an assortment of croissants from butter to chocolate, pistachio, cheese, fruit, truffle, and a whole lot more! The café offers both sweet and savory croissants so you definitely have a lot of options to choose from.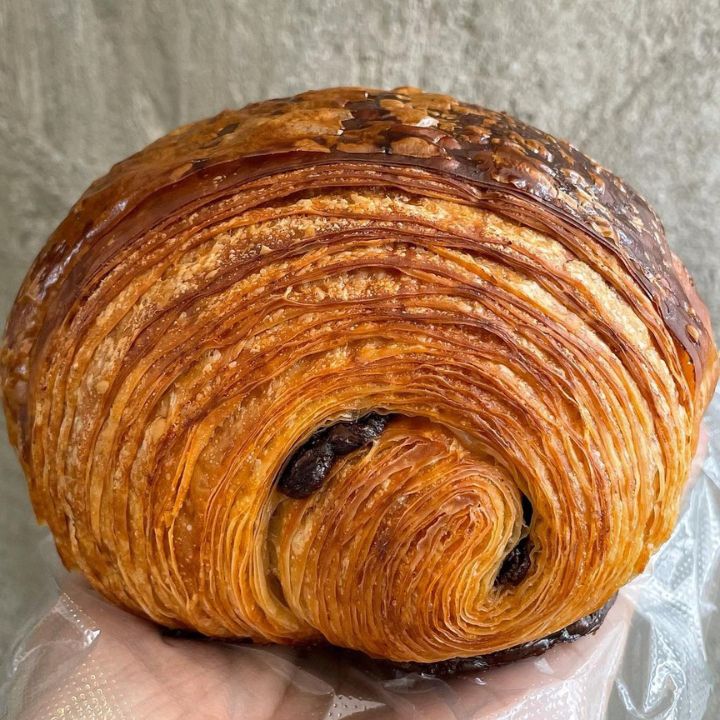 Milkshakes
The café blends their milkshake with Bungalow's homemade ice cream, and they have a special way of serving their milkshakes, making people want to come back for more and try all the flavors! One of their bestsellers include the Strawberry Frost and Belgian Mocha. Alexa, play 'Milkshake' by Kelis.
ADVERTISMENT - CONTINUE READING BELOW ↓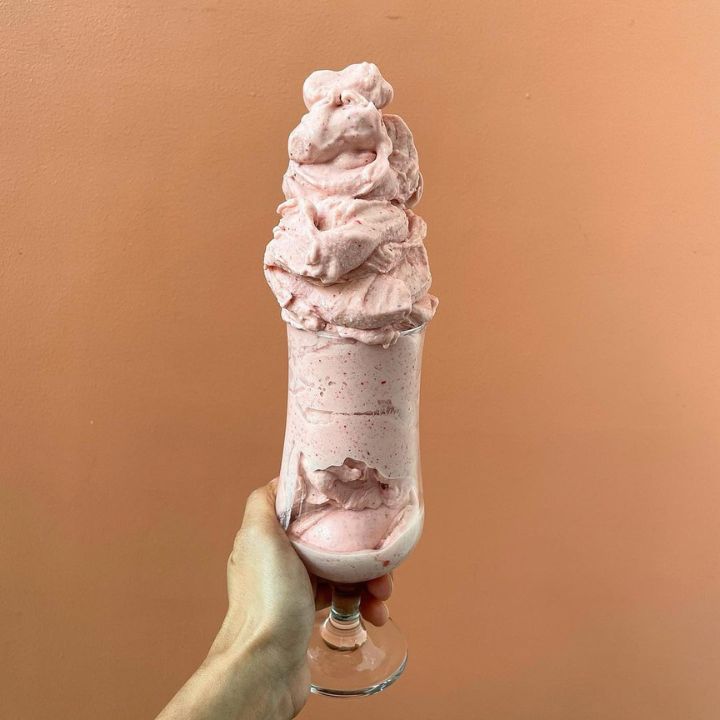 Cocktails
From brunch to dinner and cocktails–this is what Bungalow Café is known for. It's happy hour all day, everyday! They serve a variety of cocktail drinks like Mimosa, Bungalow Sangria, Pink Sangria, Berry Gin & Tonic, Paloma, and Cucumber Gin.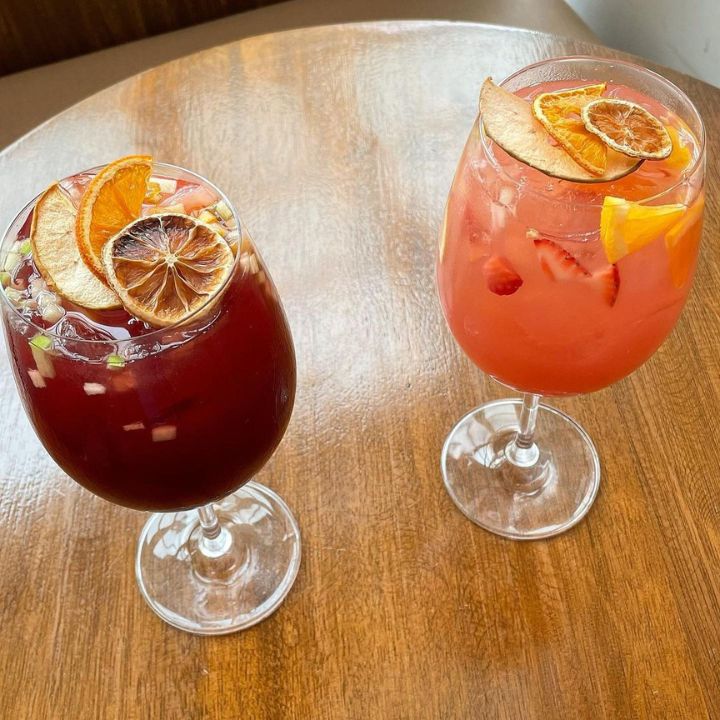 ADVERTISMENT - CONTINUE READING BELOW ↓
Head on over to Bungalow Café and try these out! Bungalow Café & Bakery is located at Molito Lifestyle Center (beside Frankie's New York Buffalo Wings), Alabang, Muntinlupa City.
MORE ABOUT CAFÉS HERE:
There's A New Korean Cafe In The South And You'll Love *Everything* On Their Menu
This Furniture Shop Has Its Own Cafe & It's Already At The Top Of Our Must-Visit List
7 *Cute* And Easy Poses To Try When You're At A Cafe, As Seen On Influencers
EXPLORE COSMO