I must admit this shallow thing I miss when I was still working in Mandaluyong was there were a lot of café options. There's just something about my iced coffee habit that helped me function. I also miss the chill ~vibe~ of coffee shops.
Now that I'm working from home (which is a privilege), I knew that ordering my lattes via Grab isn't practical anymore. I live with my siblings and I couldn't help but get some for them, too. (I'm a cool Ate. I know, LOL!). These daily expenses add up—and these are luho. I had to be wiser with my money.
So, I decided to learn how to make my own coffee. Of course, I wouldn't deny that I still love instant coffee. (Kopiko 3-in-1 Brown Coffee or Nescafe Gold Cappucino are my go-to's.) But there was something different about the caffeine kick I get from freshly brewed coffee grounds.
ADVERTISMENT - CONTINUE READING BELOW ↓
I decided to invest in coffee grounds, mugs, and some kitchen accessories. I also bought sauces and milk to make my coffee taste better. Check out my at-home barista starter pack below:
READ MORE:
10 Local Brands That Deliver Bottled Coffee For Your Caffeine Fix
PSA: El Union Now Offers Nationwide Shipping For Their Delicious Coffee Beans
(DISCLAIMER: Before I list down the home cafe essentials I just want to let everyone know that I'm no coffee expert. I'm a coffee noob who's just learning the ropes of it. This checklist is based on ~personal~ experience, and it's definitely the not the ultimate and-all-be-all coffee-at-home list.)
COFFEE
Coffee grounds
Equipment needed: French press, Aeropress, Pourover Coffee Dripper
Skip the step of grinding coffee beans and just get coffee grounds. We're lucky because there are many local shops that carry different brews. When you purchase from these retailers, you get to support the livelihood of Filipino farmers, too.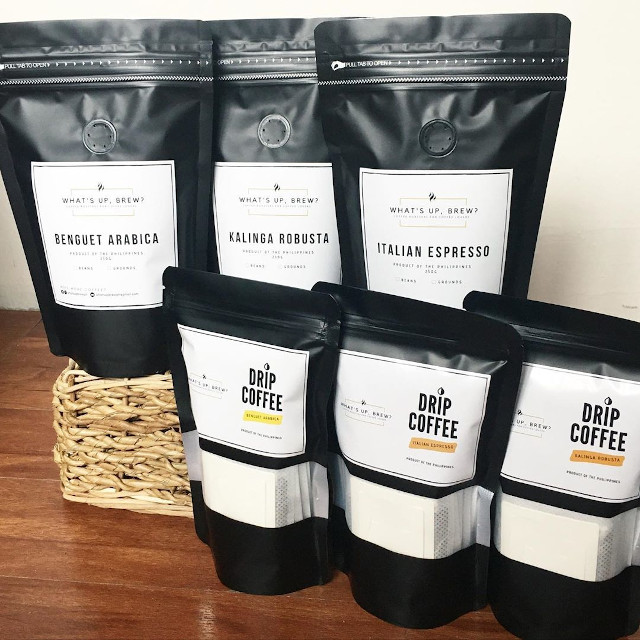 What's Up Brew Coffee Grounds, What's Up Brew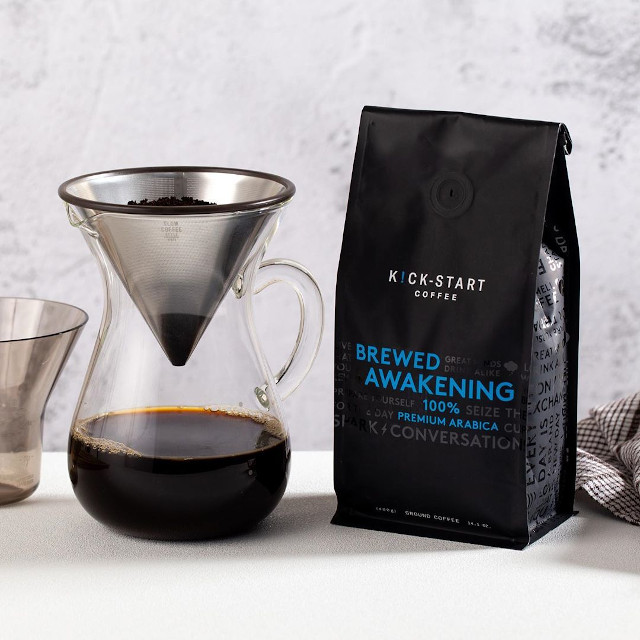 ADVERTISMENT - CONTINUE READING BELOW ↓
Kick-Start Coffee Brewed Awakening Arabica Coffee Grounds, Kick-Start Coffee
Drip coffee:
Equipment needed: None
Simply pour hot water into the envelope and let the drip coffee steep for a few minutes.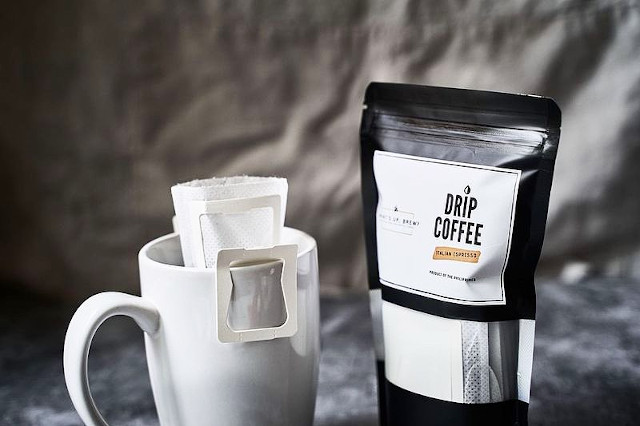 What's Up Brew Drip Coffee, What's Up Brew
Cold brew concentrate
Equipment needed: None
This is where my at-home café dreams got me started! I ordered bottles of cold brew concentrate to serve as a base for my coffee drinks.
ADVERTISMENT - CONTINUE READING BELOW ↓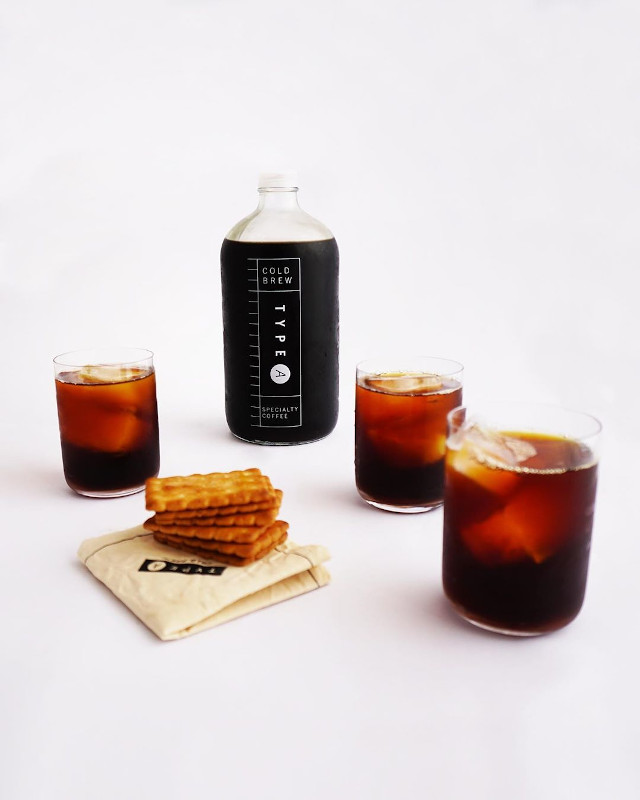 Type A Cold Brew Concentrate, P880/900ml, Type A
Milk
When you want a really creamy latte, I suggest that you mix your cup of Joe with full cream milk. Personally, I prefer almond milk because I'm lactose intolerant. On days when I miss the taste of dairy, I go for the nonfat option.
ADVERTISMENT - CONTINUE READING BELOW ↓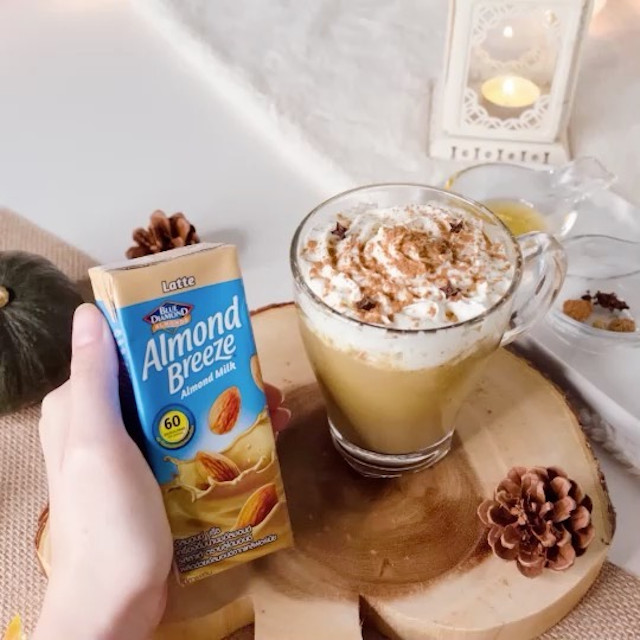 Almond Breeze Latte, P145/946ml, P290/2 945ml boxes ,Lazada
Mugs and glasses
TBH, you don't really need fancy double-walled mugs for your coffee. Any mug that can handle hot liquids would do. Glasses that can hold 16 oz. are great for iced coffee.
READ MORE:
Character Double-Walled Cups That Are Too Cute Not To Buy 
ADVERTISMENT - CONTINUE READING BELOW ↓
Where To Buy The ~Aesthetic~ Double-Walled Glasses You've Been Seeing Everywhere
Upgrade Your Morning Coffee With These *Pretty* Cups
Trolley
You need a station to store all your coffee needs. Thankfully, there are a lot of trolley options in the market.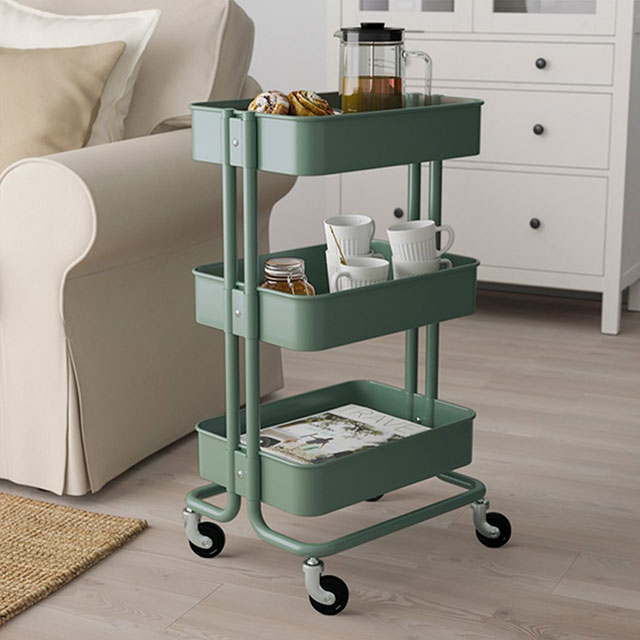 Raskog Trolley in Gray Green, P3,290, Furniture Source Philippines
ADVERTISMENT - CONTINUE READING BELOW ↓
Sweetener of choice
I like my coffee sweet so I had muscovado sugar next to my coffee stuff! You may also go for simple syrup, brown sugar, coco sugar, and stevia. You may also try the next item...
Syrups and sauces
I have to blame Anna Cay for this. When I saw on her IG stories and vlogs that she purchased Torani sauces and syrups, I had to get for myself, too. I got the caramel and white chocolate sauce, but the latter is my fave. The hazelnut syrup is a winner, too!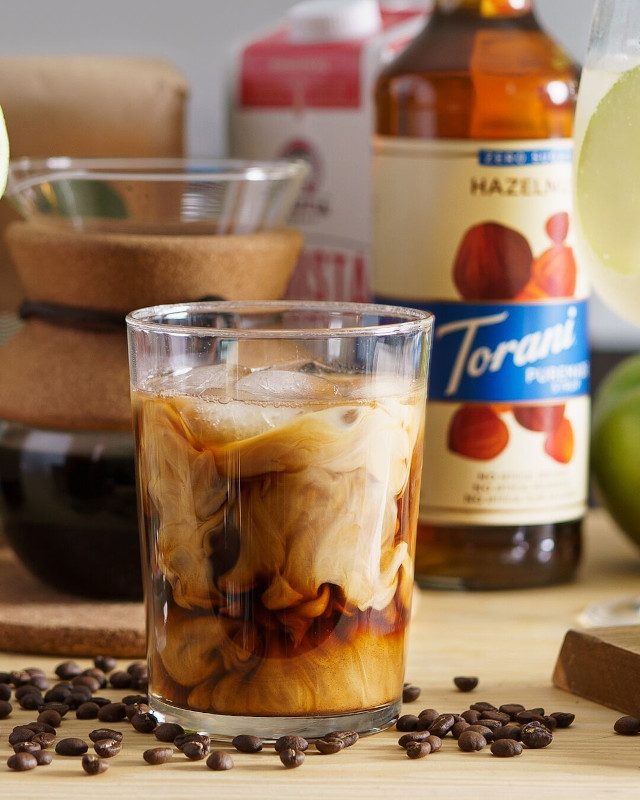 ADVERTISMENT - CONTINUE READING BELOW ↓
Torani Hazelnut Syrup, Lazada
Lots of YouTube tutorials
Since I know nothing about coffee-making, I watched a lot of YouTube tutorials. I learned the basics of brewing coffee in YT! I also got inspo from Korean barista vlogs.
Join a support group!
I joined the Facebook group Coffee Home Brewers so I could learn from other Pinoy's first-hand experiences. They're very warm and not snobs! I suggest that you check them out because their posts are informative but not intimidating.
Follow Ira on Instagram.
***
We are officially on Viber! Be part of the Cosmo Viber Community by clicking here!