Hey ladies! If you thought rum was more of a guys' drink, think again.

We got to hang out with French shake meister and mixologist Matthias Cadeac D'Arbaud, founder and owner of Bar Zelda in Paris, as he walked us through an afternoon of cocktail curation at Las Flores.

Don Papa Rum launched three new signature Curio Cocktails created by Cadeac D'Arbaud: Black Sand, The Don Papa Julep and Don Papa Old Fashioned. These drinks will be featured in some of Manila's best bars including Las Flores, Rocket Room, Aracama, and Long Bar.

Want to get first dibs on these delish cocktails? You can make them at home by following the recipes below. Cheers!
 
BLACK SAND

"Inspired by the colors, sounds, textures, and of course the wonderful atmosphere of Zambales. Black sand beaches by the sea, and rich green dense mountain forests. It's an homage to the Philippines with a French touch," said Cadeac D'Arbaud.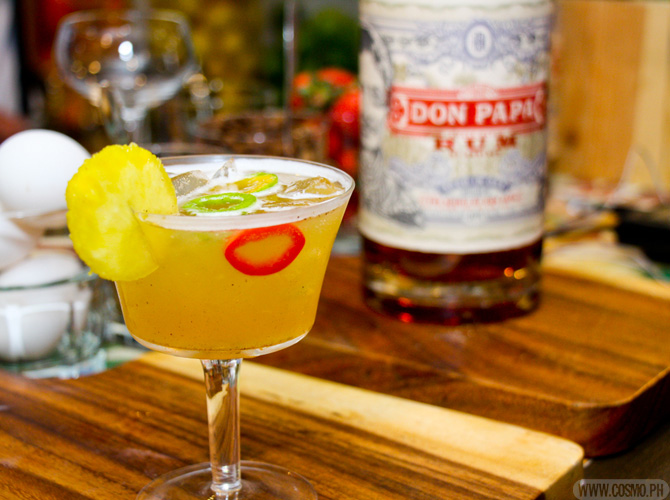 How to make it:

1 part Don Papa Rum
2 parts pineapple juice
1 part calamansi juice

Shake until the shaker sweats. Serve in a rock glass. Add crushed coffee beans and green pepper for garnish.

THE DON PAPA JULEP

"This goes right back to the origins of the word julep which comes from the Farsi word 'galep.' In Persian they use galep to mean 'as easy to drink as orange blossom water.' This variation on the classic Mint Julep is a fabulously refreshing drink and a wonderful expression of Don Papa's versatility."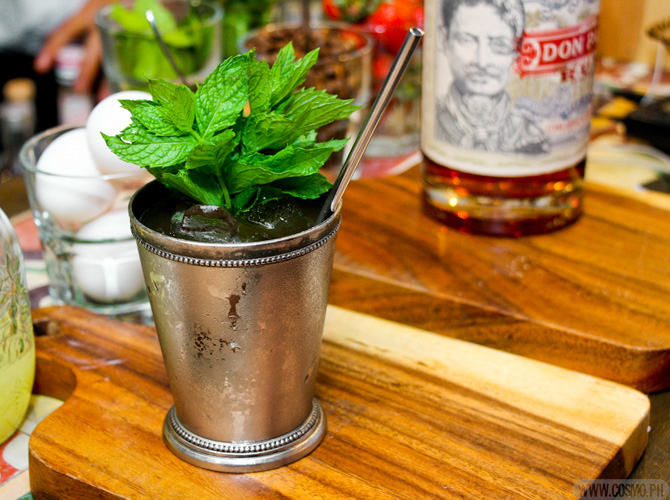 How to make it:

5 cl Don Papa Rum
2 cl calamansi juice
2 cl liquid brown sugar
1 bunch mint leaves including the stalks
2 lime leaves

Crush the mixture with a pestle in a shaker then shake until the shaker sweats.  Filter and serve in a long glass full of ice.  Garnish with a sprig of mint and add 2 drops of Thai bitters.  

DON PAPA OLD FASHIONED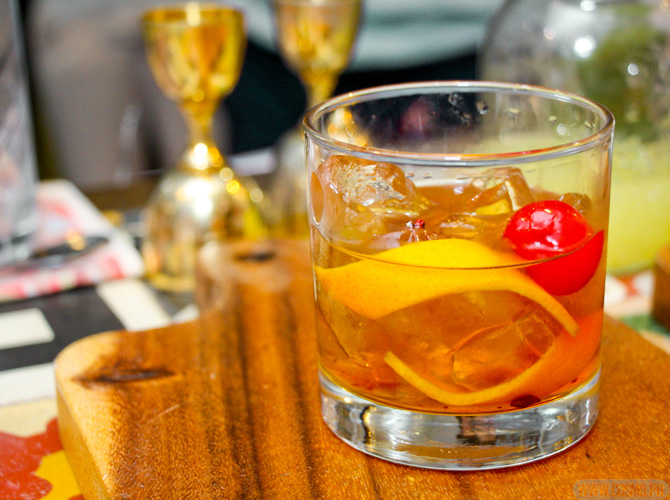 "The old fashioned is an all time classic cocktail, served in the best bars for over a century. This Don Papa based Old Fashioned is designed to highlight Don Papa's magnificence."

How to make it:

5 cl Don Papa Rum
1 cl liquid brown sugar
1 drop maraschino
2 drops hopped grape fruit bitters
1 drop orange bitters
2 slices of orange rind
ice

Cover the bottom of a glass with 1 cl liquid brown sugar.  Add 1 drop of maraschino, 2 drops of hopped grape fruit bitters, 1 drop of orange bitters and 5 cl Don Papa.  Add 2 slices of orange rind and slowly add ice to rim while stirring all the time. Serve. 
Continue reading below ↓
Recommended Videos