By now, you've probably seen the feta cheese and tomato pasta recipe that inspired everyone on the Internet to go to the grocery just so they could try it for themselves. If you're not familiar with what we're talking about, it's basically popping a block of feta cheese, some cherry tomatoes, garlic, basil, salt, and pepper in the oven and cooking it for half an hour. After that, all you have to do is mix in the cooked pasta and voila! And because it doesn't seem like people are moving on from this soon, we decided to see what all the hype is about. 
Is this viral TikTok recipe worth the hype?
How did you find out about this recipe?

Retty: I first saw the pasta recipe on IG Stories, from a girl I knew in high school. Super random, lol! She even captioned it "IYKYK" and I really DNK. So I took screencaps of her Stories because I wanted to try it myself. A day later, I saw another person post the original TikTok on her IG stories so I watched it and took note of the recipe.
ADVERTISMENT - CONTINUE READING BELOW ↓
Ysa: My cousin, who is obsessed with all-things cheese, sent me an Instagram post of a chef who tried the recipe. But apparently, this recipe was created in 2019 pa, by Finnish food blogger Jenni Hayrinen. I only found out later on that it actually went viral on TikTok. 
What made you decide try it?
Retty: The short answer is that it looked really good and simple to make. The ingredients, save for the feta cheese, can be easily be found in any grocery, so that really piqued my interest. Also, ever since quarantine happened, I've become more adventurous in the kitchen. I've been enjoying learning new recipes, especially if they're easy and delicious. This one literally requires dumping everything in a pan, popping it in the oven, mashing the ingredients, and mixing in pasta. That's it.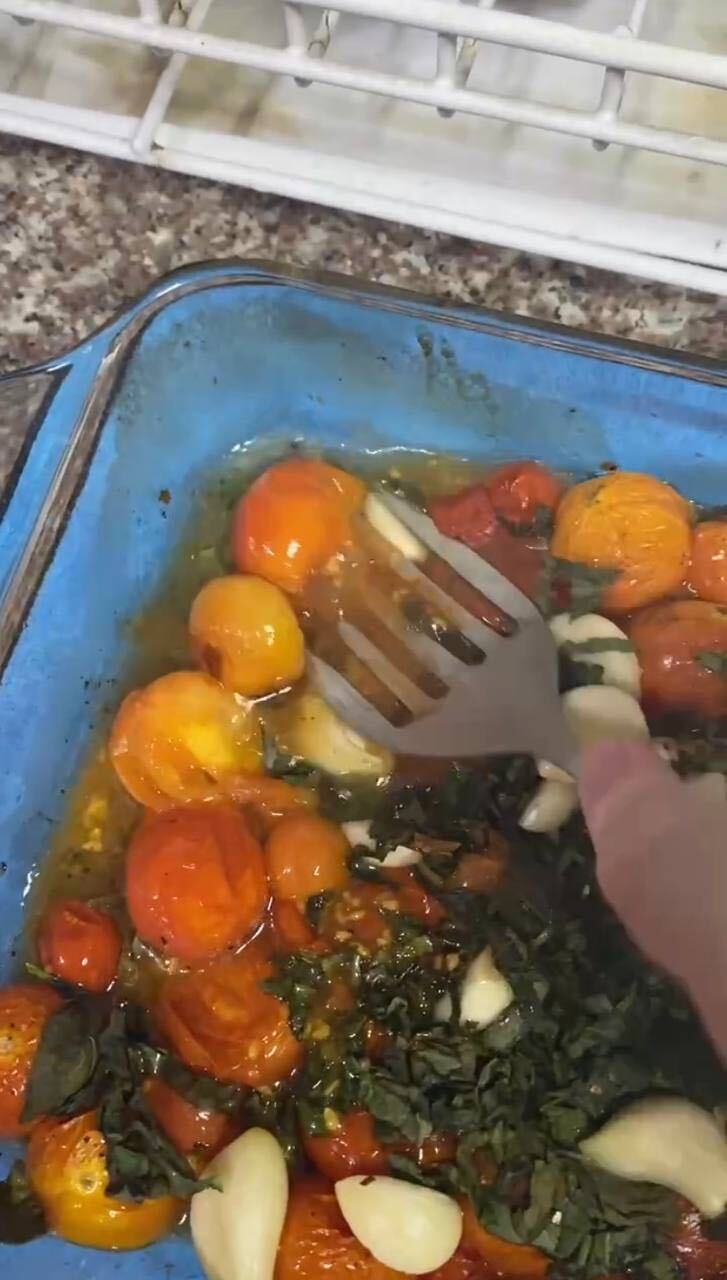 TBH, I had forgotten about the pasta recipe, until about two weeks after I first saw it. I was shopping in S&R and saw a block of feta cheese and I suddenly remembered the TikTok video. I grabbed two packs of cherry tomatoes and a pack of basil after, since I had everything else at home.
Ysa: I'm not the best cook but I knew that if I casually showed my mom the video, she'd want to try it, HAHA, sorry ma! I was very subtle about it, mentioning the video twice but a few days apart. The funny thing is she also doesn't enjoy cooking but she likes figuring things out. For this recipe, she probably wanted to know what the big deal was and I just benefited from that natural curiosity. We are a family that enjoys onions so we threw some in there and it was *chef's kiss*!
ADVERTISMENT - CONTINUE READING BELOW ↓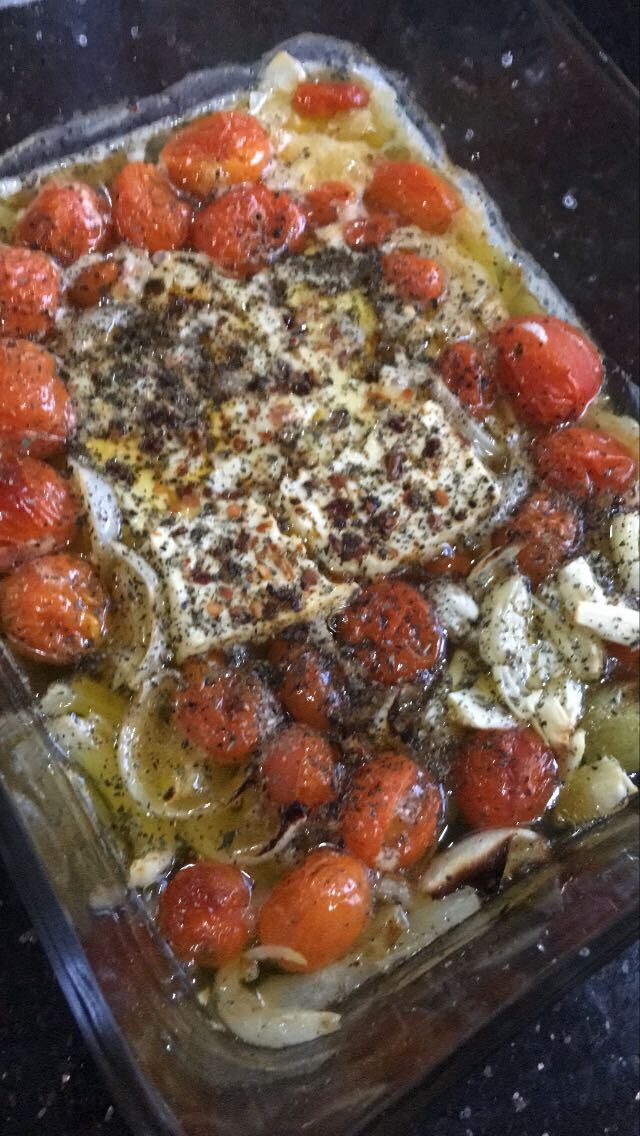 So is it worth the hype?
Retty: Yes, I 100 percent would say that it is worth the hype. It's simple and delicious: My two favorite words when it comes to cooking. My family loves pasta and I was really glad to see that they wiped this one out. (I was only able to take a video of me mashing everything together. I wasn't able to take a photo because it was gone in 10 minutes!) It's foolproof. You literally cannot mess this up unless you end up leaving it in the oven for too long and burning it. The ingredients are all solid: cheese, tomatoes, garlic, onions, basil, and other herbs. I also threw in some red pepper flakes because I love everything a little bit spicy. I'd also recommend that you eat it right after mixing in the pasta. I don't think it would be as good after a day or two.
ADVERTISMENT - CONTINUE READING BELOW ↓
I'm adding this to my list of go-to recipes when I have ~nothing to cook but still want to impress my family and friends. The ingredients are also pretty affordable. The most expensive one is the block of feta cheese which was about P300.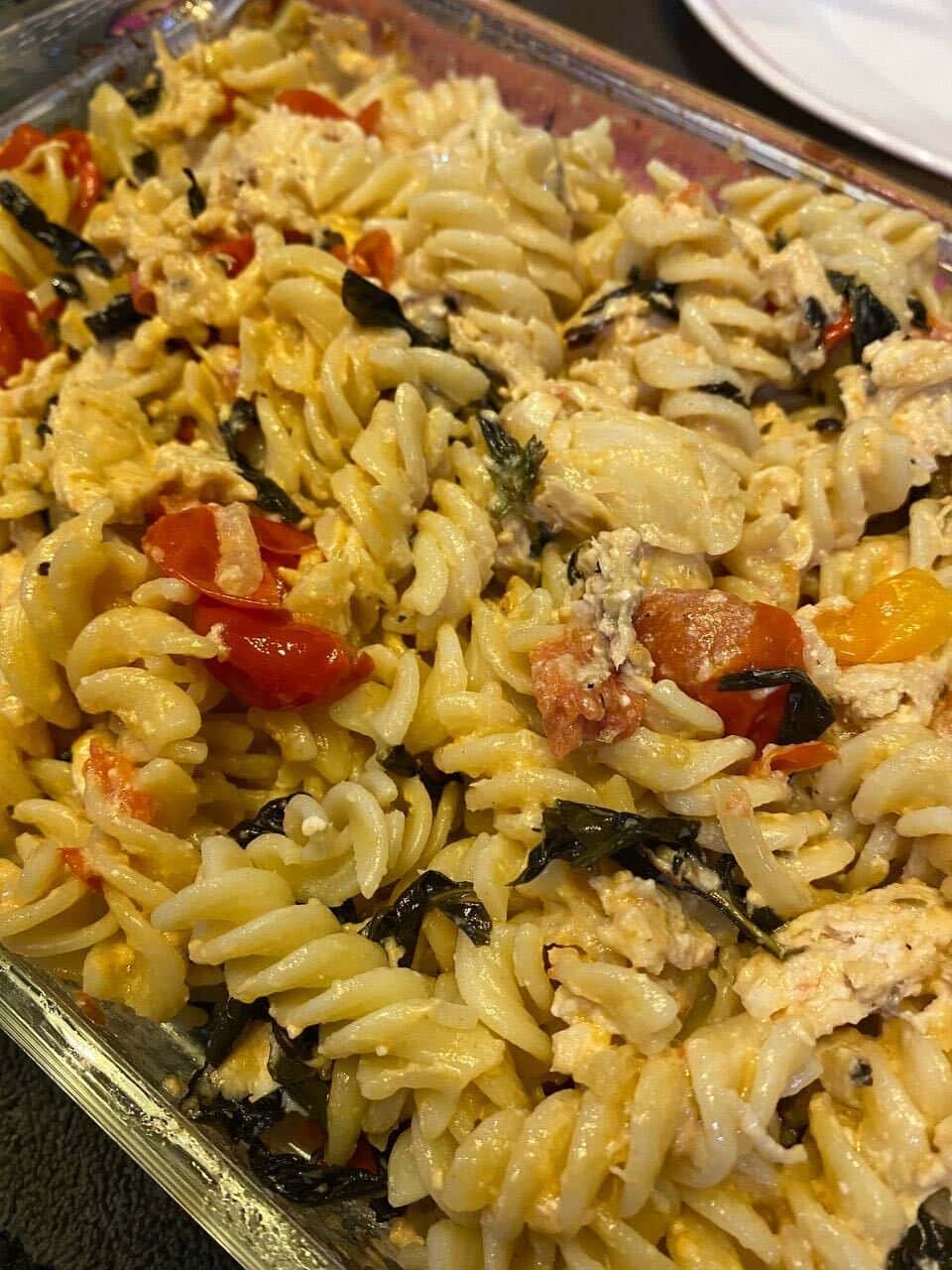 Ysa: Yes, but I have a few clarifications, haha. It's worth the hype for me because I prefer oil-based pastas more than ones with marinara or white sauce. It's easier to perfect. I also truly enjoy the tartness of feta cheese. I know some people who tried the pasta and were disappointed said that the recipe is "too sour" but I really think it's probably because they prefer cheeses that are milky, buttery, or maybe even sharp. This pasta reminds me of "appetizer" pastas, lol. Yung available sa mga restaurants that serve a lot of meat selections. And I do agree with Retty na it wasn't as good after a day or two. It was too bland na after that so tinabunan ko siya ng parmesan cheese, lol.
ADVERTISMENT - CONTINUE READING BELOW ↓
Is there anything you'd do differently next time?
Retty: I saw some TikToks that tweaked the recipe a little and I want to do the same. Some of them added mozzarella and I can already imagine how good that would be. I also wonder if it would work if I added protein like chicken or tuna!
Ysa: Yes! Without changing the recipe too much, I'd probably add wayyy more garlic and chili flakes! But it's really already great on its own, especially if you want pasta that's not too heavy and 'di nakakaumay.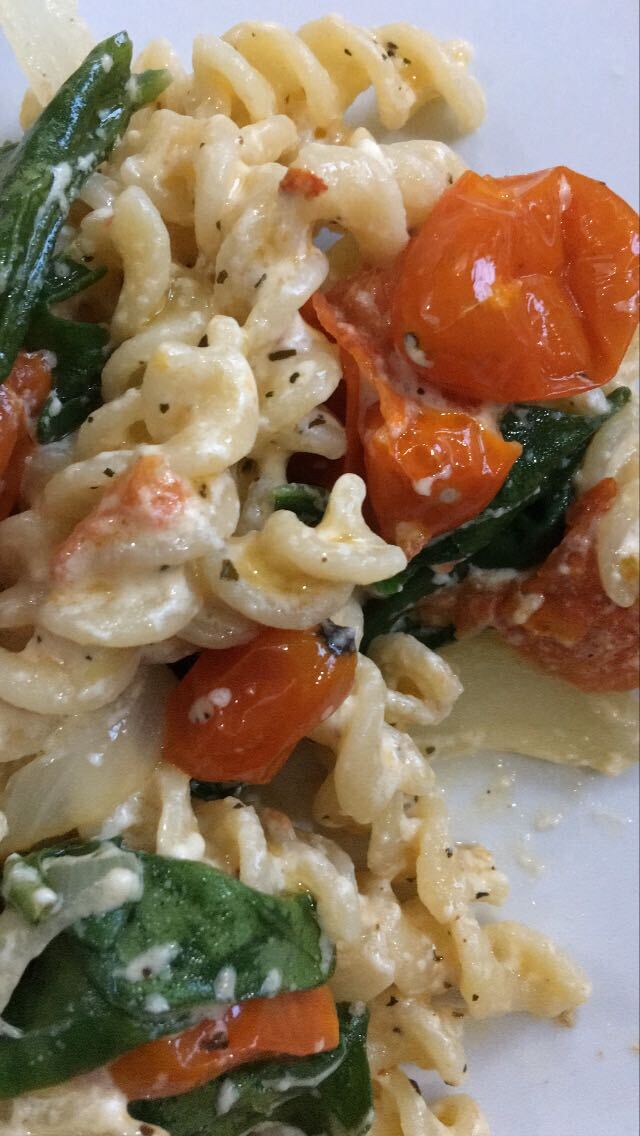 ADVERTISMENT - CONTINUE READING BELOW ↓
***
What does your zodiac sign say about you? Subscribe to Cosmopolitan Philippines and find out!