One of the things I miss most about my life pre-pandemic is the freedom to go out and drink with my friends. On a typical Friday night, we'd hit the bars after work, down a couple boozy drinks, and just hang out 'til the early morning. Those are the "good old days" now, but I'm really looking forward to that time when we can all see each other again in this ~new normal~. 
And since I can't get my fave alcoholic drinks from my go-to places (aka Poblacion, LOL), I do the next best thing: I order them online. While I was mindlessly scrolling through TikTok, I noticed that this set of ball-shaped cocktails kept appearing on my #fyp. Apparently, they're called Buzzballz cocktails and here in the Philippines, they're available in four different flavors: Tequila 'Rita, Watermelon Smash, Choc Tease, and Forbidden Apple. Not gonna lie, the colors were enough to catch my attention. The 200 ml ready-to-drink cocktails looked so interesting, I knew I had to give them a try. Keep scrolling for my quick honest reviews below. 
ADVERTISMENT - CONTINUE READING BELOW ↓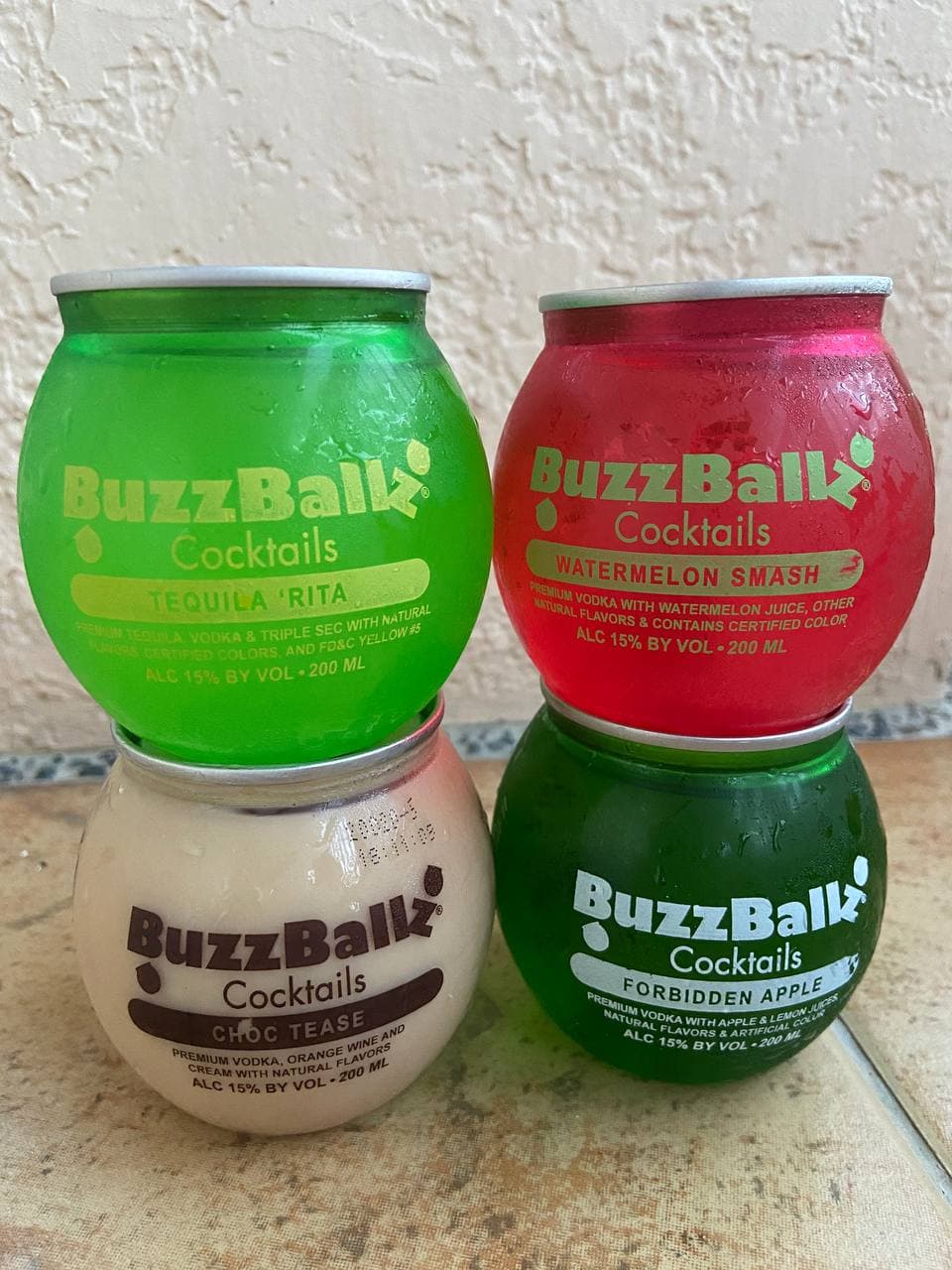 If you're in the mood for an alcoholic drink, try these Buzzballz cocktails.
Buzzballz Tequila 'Rita
TBH, I'm a huge fan of tequila, so I kinda had high expectations for this one. I prefer my cocktails sweet and this definitely did not disappoint. It was love at first sip. Sobrang sakto pa siya with my snack which were chips and salsa, haha!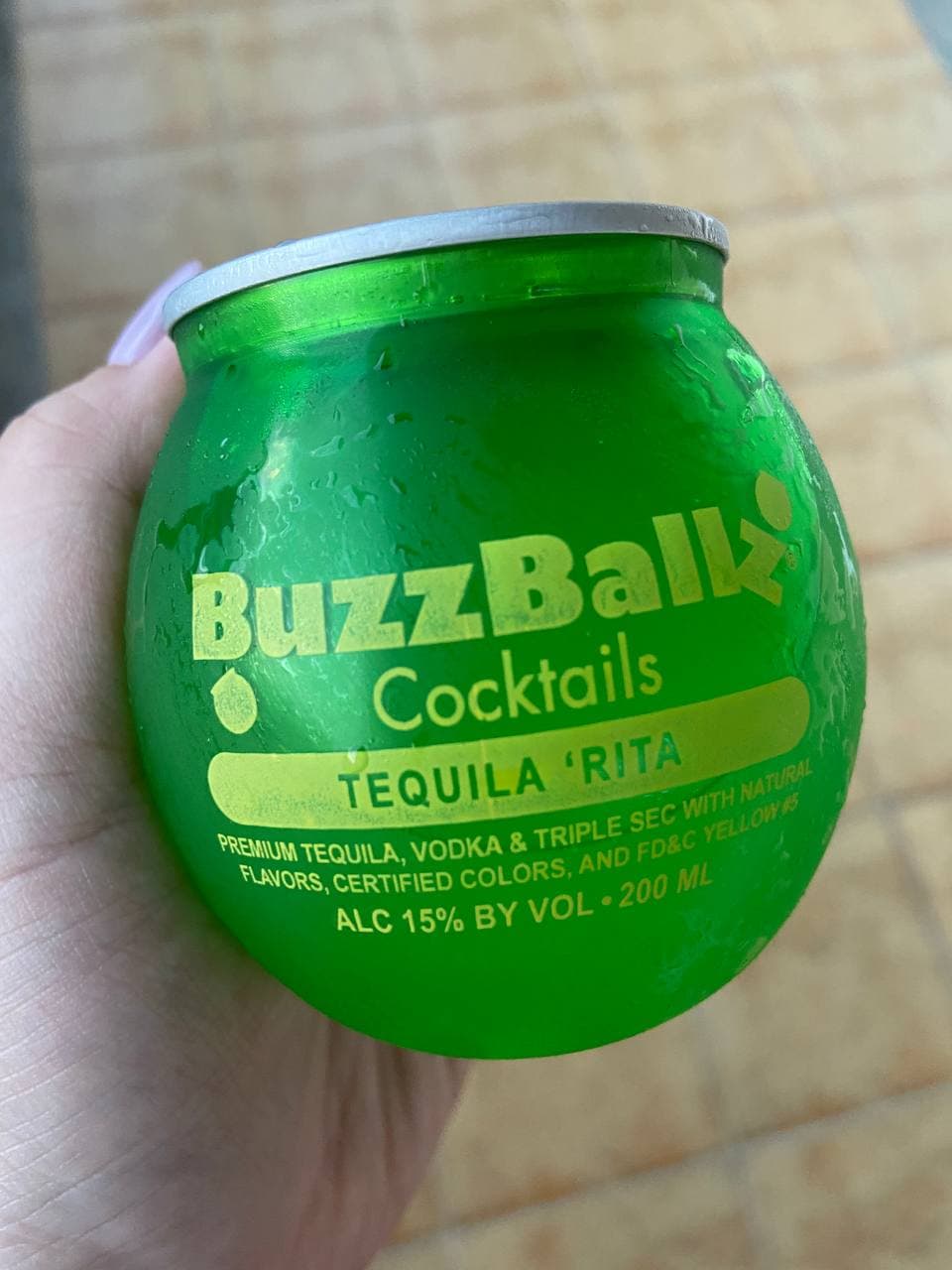 Buzzballz Watermelon Smash
Watermelon isn't really my go-to flavor when it comes to fruity cocktails, but this drink would have to be an exception. It's sweet and refreshing! Puwede siyang pampalamig on a super hot day. I honestly wouldn't mind packing a bunch of these with me for my next beach trip.
ADVERTISMENT - CONTINUE READING BELOW ↓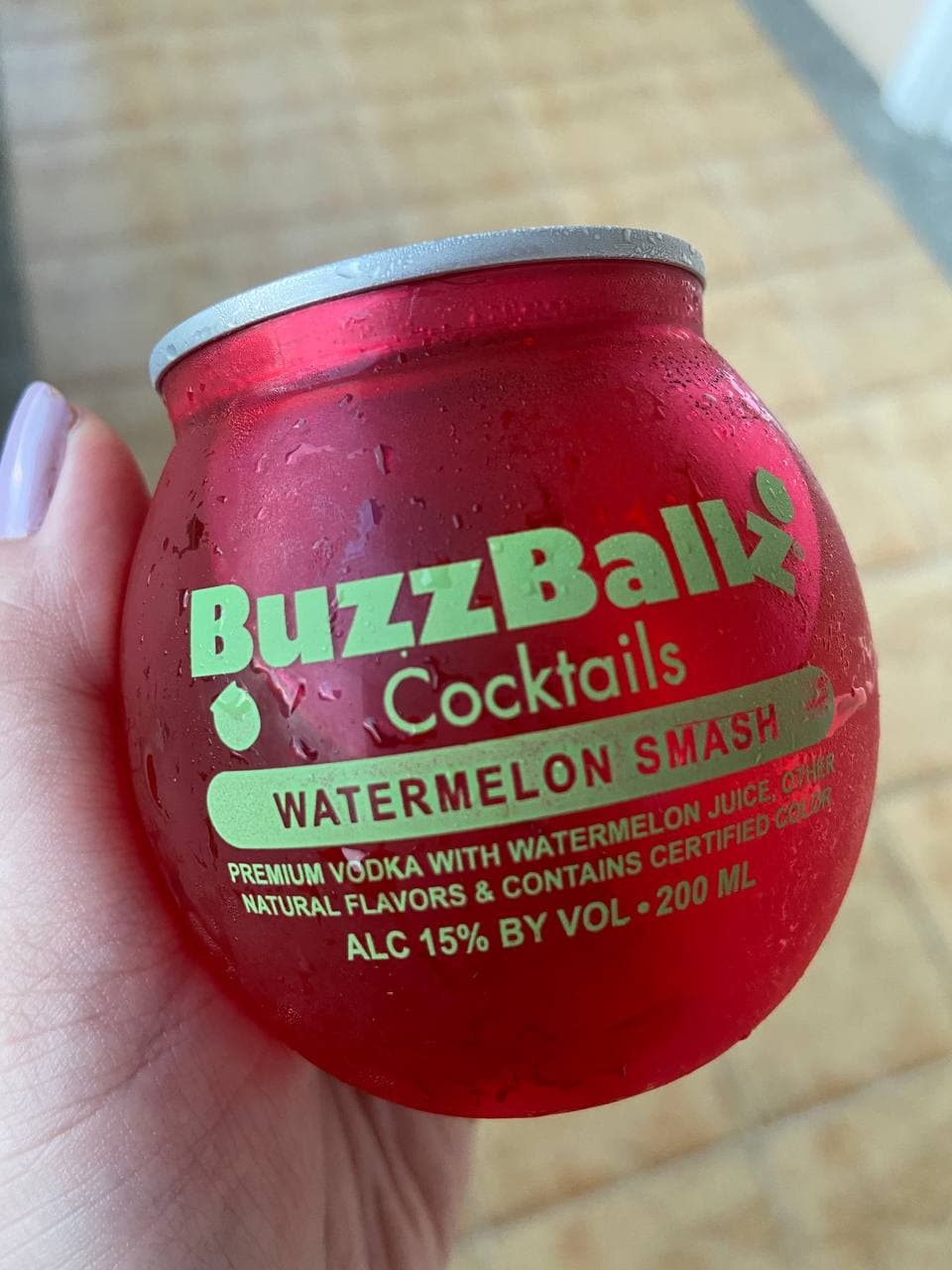 Buzzballz Forbidden Apple
You know how some people would describe a drink as "lasang gamot"? In my opinion, the Forbidden Apple would be a good example under that category. The taste was just *so* off that I only took a few sips. I didn't even get to finish the drink at all. 
ADVERTISMENT - CONTINUE READING BELOW ↓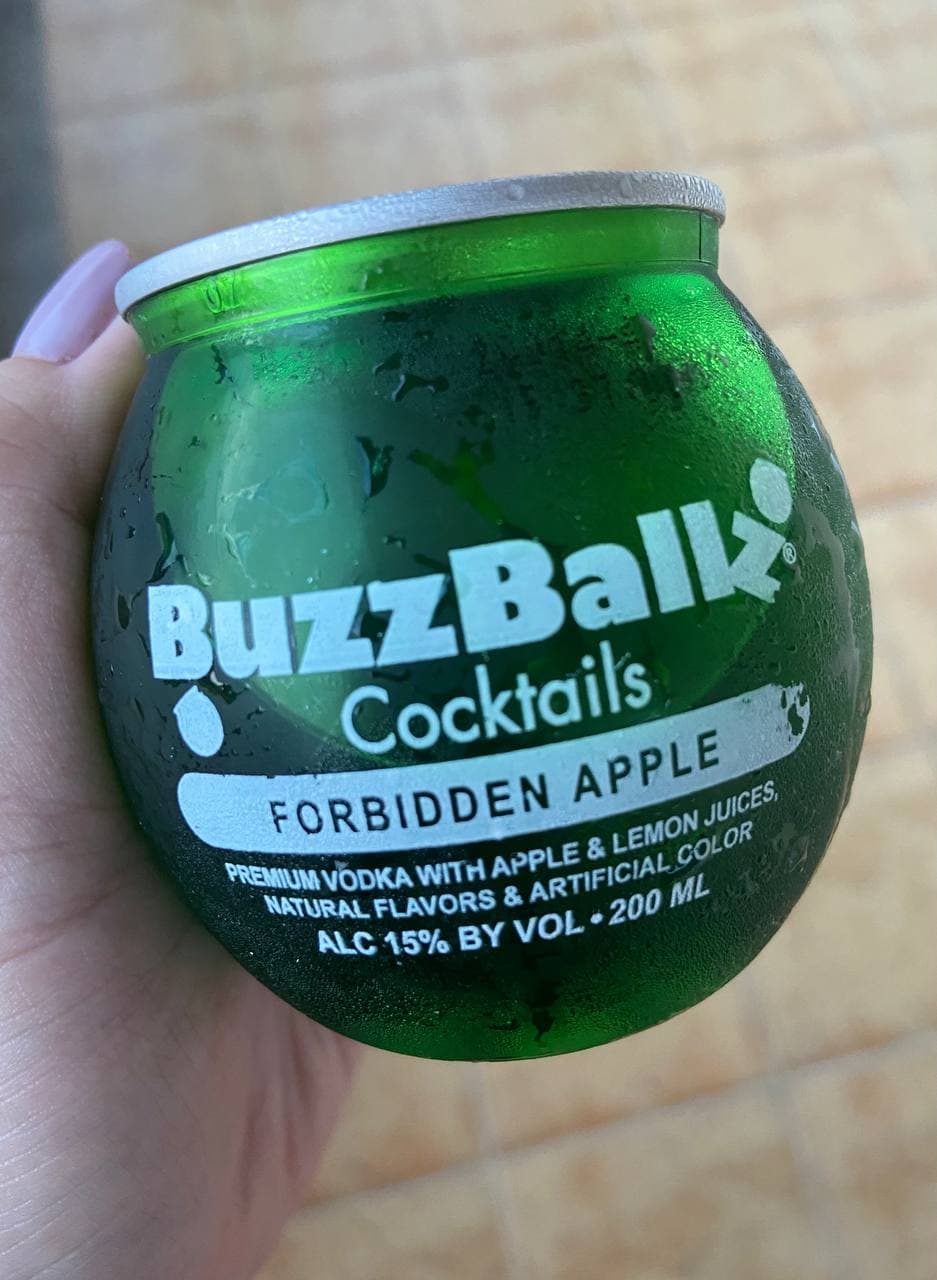 Buzzballz Choc Tease
This one tasted just like a Mudslide, which I enjoyed! Unlike the three other fruity drinks I tasted, this flavor is rich, creamy, and chocolatey. It's the perfect dessert cocktail!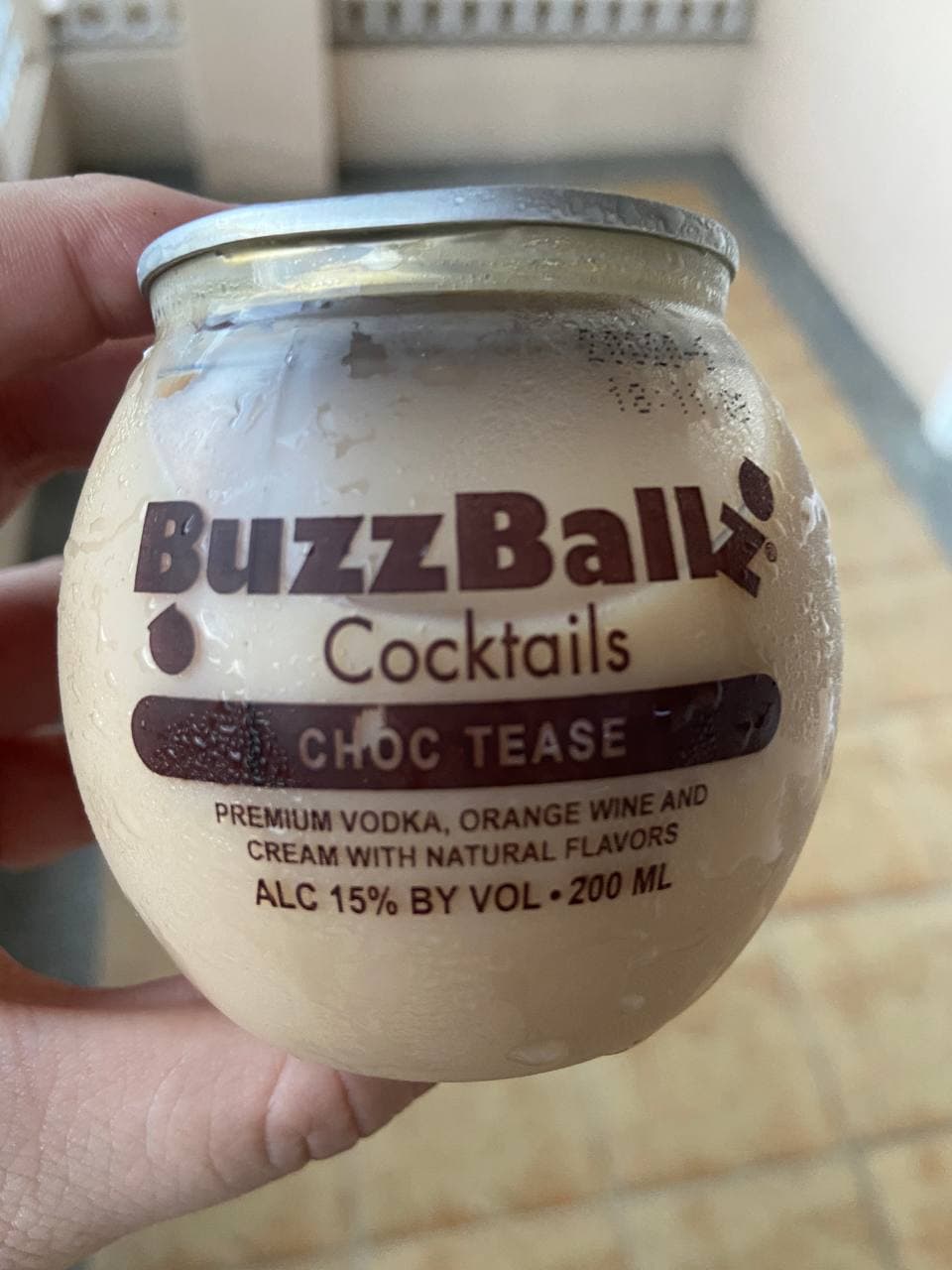 ADVERTISMENT - CONTINUE READING BELOW ↓
Final thoughts on the Buzzballz cocktails
For a total of P1,027 (which already includes a shipping fee of P100), I'm pretty happy with my purchase. One of the things I also really liked about the cocktail is its packaging. It comes in a reasonable size and I love how you can just drink it anywhere, anytime. Buzzballz surely lives up to its name because from my first sip pa lang, I already knew it wouldn't take long before I get tipsy. Heads up you guys, sobrang tapang niya! If you're looking for a drink that'll get you buzzed quickly, ito na 'yon. Some of my friends who also tried it shared that kahit kalahati pa lang naiinom nila, they felt "hit" already. If I were to rank the four flavors from most liked to least liked, it would be in this order: Tequila 'Rita, Choc Tease, Watermelon Smash, and Forbidden Apple. I do see myself ordering these again and maybe mixing it with other drinks like soda, different fruit juices, and more.
ADVERTISMENT - CONTINUE READING BELOW ↓
Buzzballz cocktails are available on Shopee, Lazada, and Boozy PH. You can get them individually or as a bundle of four. To know more about the drink and its other variants, click here. 
Drink responsibly!
MORE COCKTAILS YOU SHOULD TRY:
I Tried This *Fruity* Soju Mix And It's Now My Favorite Cocktail
Sawa Ka Na Ba Sa Soju + Yakult? Here Are 5 Mixes You Need To Try
Upgrade Your Next E-Numan With Boozy Drinks From These Online Shops
***
Follow Lou on Instagram.