One of our eternal highlights around this special time of year is Starbucks bringing back their famed pumpkin spice latte, of course! Along with all the other tasty seasonal drink offerings that are set to appear from the likes of Costa, Pret a Manger, and Caffè Nero too.
Now, although we love indulging in a pumpkin spice latte as a treat every now and then (there's just something so comforting about that warm spicy, milky beverage), we're also wanting to be budget-aware and not spend a whole tonne this year. Step forth: the recipe for making your own Starbucks pumpkin spice latte.
It's simple too – just a quick supermarket sweep around the coffee aisle and you can DIY it at home. Here's how (and just for good measure we've thrown in some other coffee shop dupes in case the PSL doesn't float your boat).
Some of them are even a teensy bit healthier...
ADVERTISMENT - CONTINUE READING BELOW ↓
How to make a Pumpkin Spice Latte (Starbucks recipe dupe)
You will need:
2 tsp Monin Pumpkin Spiced Syrup
1-2 shots strong coffee (we like the stuff from Grind)
Hot milk
cinnamon 
Method:
Make a strong coffee in your French press and pour two shots into a small mug. Add the syrup and stir well. Heat the milk in a pan or microwave then froth up in a milk frother - be careful! Top up the coffee with the frothy milk, using a spoon to knock the thickest froth onto the top. Sprinkle over the cinnamon and add sugar to taste.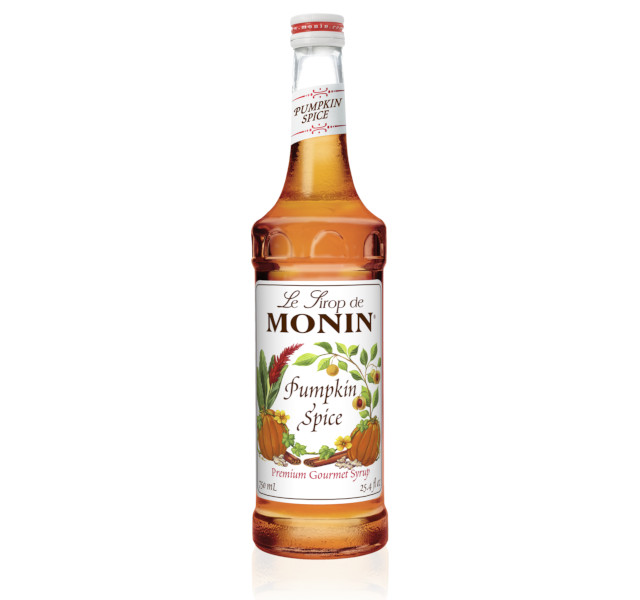 Monin Pumpkin Spiced Syrup, P550
How to make an Orange Spiced Latte (Pret a Manger recipe dupe)
You will need:
One medium orange
2 tsp sugar
Cinnamon
1-2 shots strong coffee
Hot almond milk
Cloves
Method:
Slice the orange in half and squeeze the juice into a pan along with the sugar and a few cloves. Boil it slowly until it turns dark and syrupy. Pour into a mug. Add coffee. Top up with steamed almond milk (we think it works nicer than normal cow's milk with the orange). Finish by sprinkling with cinnamon.
How to make a White Chocolate Mocha (Caffè Nero recipe dupe)
You will need:
3 tsp Whittard Luxury White Hot Chocolate
1-2 shots of strong coffee
Hot milk
White chocolate
Method:
Heat milk in the microwave or in a pan. Once hot, slowly add it to the white hot chocolate in a mug, stirring throughout until dissolved and smooth. Top up with coffee and finish with some frothed hot milk. Grate some white chocolate over the top to finish.
ADVERTISMENT - CONTINUE READING BELOW ↓
4. Hazelnut Latte (Costa recipe dupe)
You will need:
Handful hazelnuts
2 tsp hazelnut syrup
1 to 2 shots of strong coffee
Method:
For extra hazelnut factor, I'd suggest making your own hazelnut milk by blending hazelnuts with water in a Nutribullet, Vitamix, or strong blender for about five minutes. This keeps well in the fridge and is yummy. Heat the hazelnut milk in the microwave or saucepan and then froth it up in a milk frother. Meanwhile, blend the coffee and hazelnut syrup together in a mug. Top up with hazelnut milk.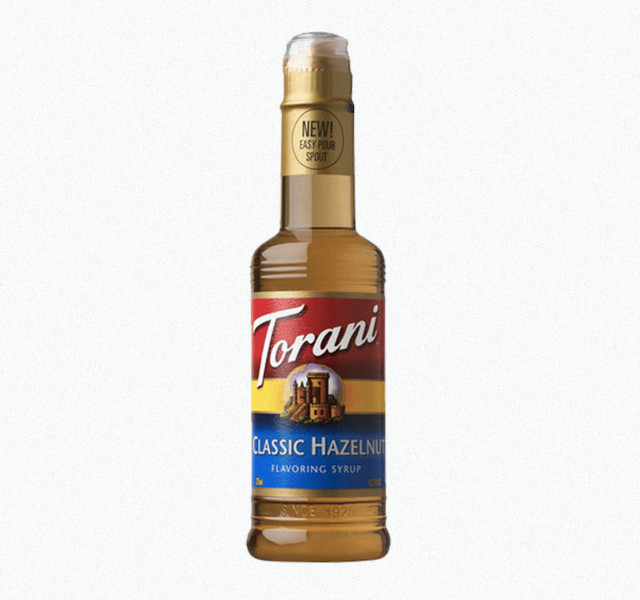 ADVERTISMENT - CONTINUE READING BELOW ↓
Torani Classic Hazelnut Syrup 375ml, PP369
***
This article originally appeared on Cosmopolitan.com. Minor edits have been made by the Cosmo.ph editors.