Cafés appeal for a multitude of reasons. We'd be lying if we didn't admit we (and our IG feeds) are suckers for great visuals, but if coffee is your middle name, it's all about their cups of joe at the end of the day. Not all coffee shops are able to satisfy on both fronts, but there are some that do-10 of our faves of which we've compiled in this list.
Also read: The SPOT.ph Guide to Coffee
Get great visuals and coffee from these Instagrammable cafes in Manila:
Eesome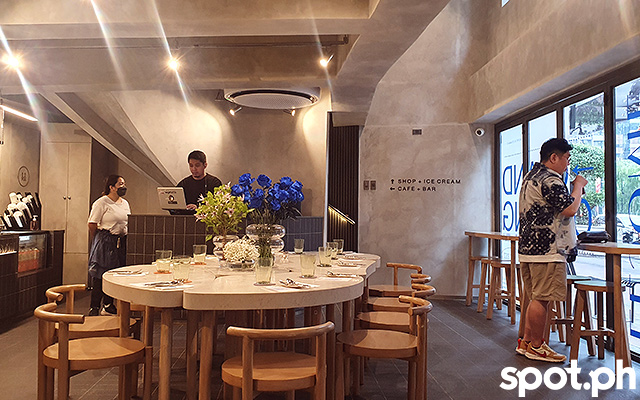 ADVERTISMENT - CONTINUE READING BELOW ↓
Part-streetwear boutique, part-restaurant, part-bar, and part-café, Eesome's got plenty going for it-the Scandinavian minimalist-chic interiors peppered with flowers is just the beginning. Its cups of joe are likewise great, using local beans from Yardstick; even their milkier options allow the coffee to come through.
Eesome is at Forbestown Road, Taguig.
YDG Coffee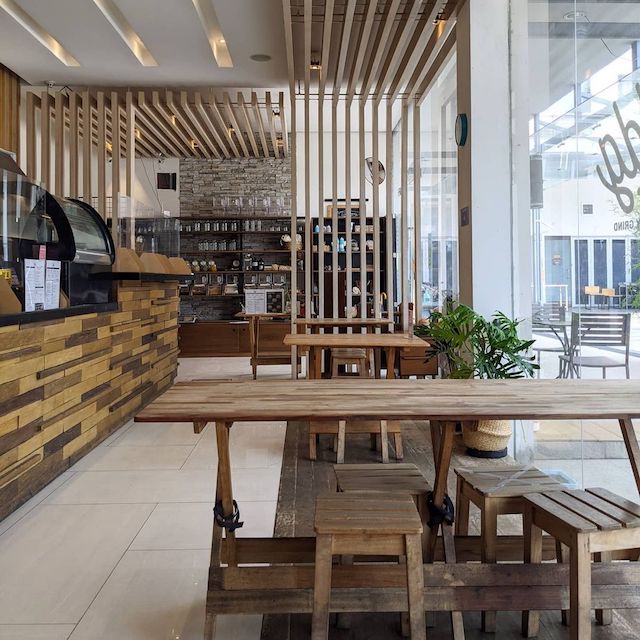 This tranquil shop brings together wooden furniture, monochrome photographs, and white walls into a bright but soothing space we wouldn't mind hanging out in (or, ehe, snapping selfies at!) all day. Their signature drinks are the kind you'd be hard-pressed to find elsewhere-think Honey Wake Up (P160) spiked with honey and cinnamon, and PB Latte (P170) with peanut butter-and with their robustness, they allow the coffee to be the star.
YDG Coffee is at G/F Mandala Park, 312 Shaw Boulevard, Pleasant Hills, Mandaluyong City.
Spotted Pig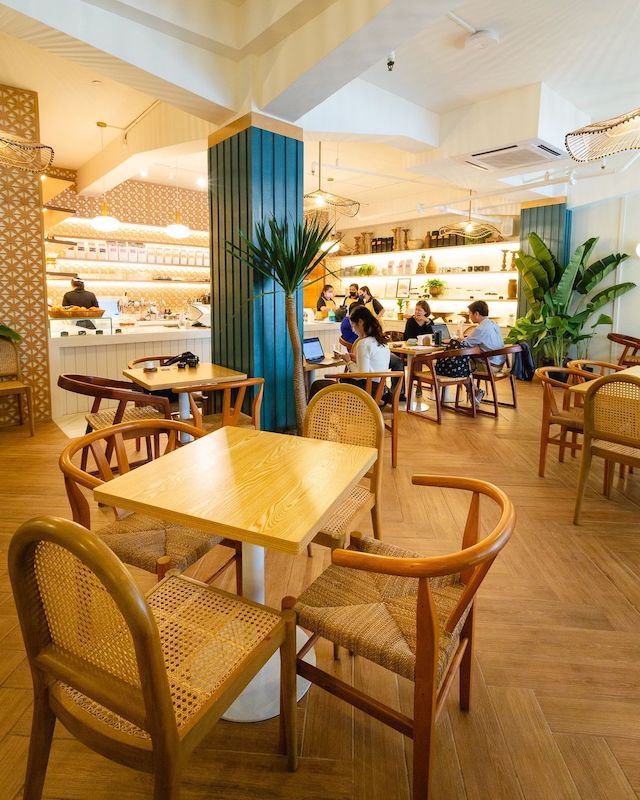 ADVERTISMENT - CONTINUE READING BELOW ↓
You can have your way with the espresso drinks at Spotted Pig, which hails from Siargao and recently opened shop in Legazpi Village. Take your pick among their coffee bean blends: the Cerrado (their nutty, chocolatey standard), Sidamo Natural (a fruitier blend with notes of peach and mangosteen), and the Daily Driver (an Italian-style number that'll bring to mind chocolate biscuits)! Plus, their inviting space comes to life with wooden and rattan seats and tables; Prussian-blue pillars; and foliage.
Spotted Pig is at 109 Esteban Street, Legazpi Village, Makati City.
Prominent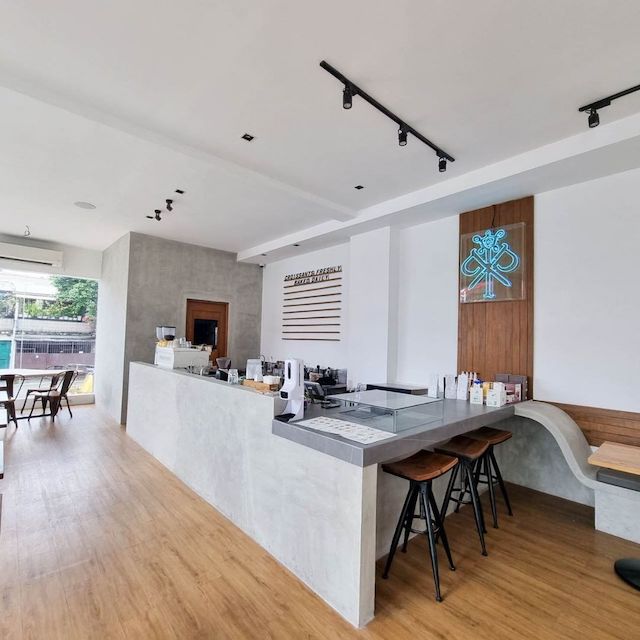 ADVERTISMENT - CONTINUE READING BELOW ↓
This Quezon City gem has the minimalist look down pat-white walls, wooden flooring, shades of grey on the counter and all. Medium-roast beans from Brazil form the basis for their A+ espresso drinks, which cover the essentials (try the Long Black, starts at P120; or the Flat White, starts at P140) and the fun side of the coffee-drink spectrum (don't miss the Malted Milk Mocha, P220, topped with malted-milk gelato).
Prominent is at Sta. Mesa Heights, Quezon City.
Papakape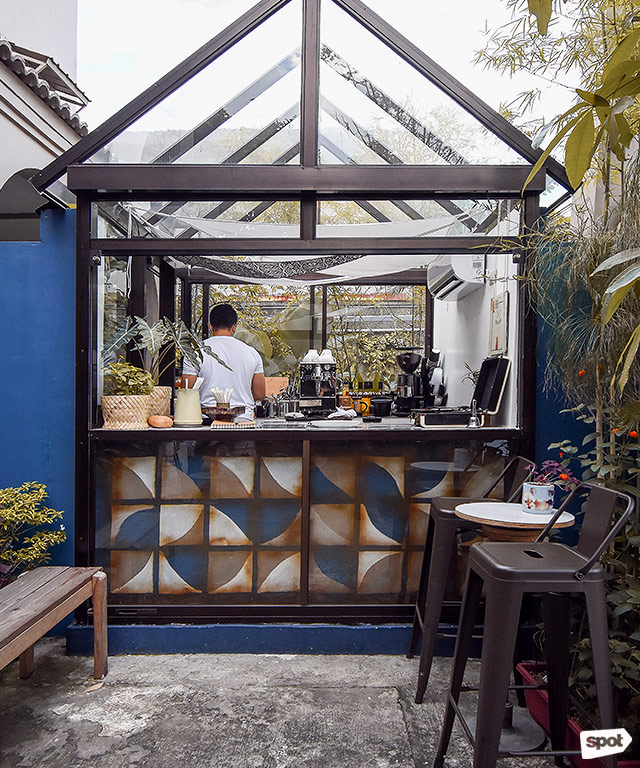 ADVERTISMENT - CONTINUE READING BELOW ↓
Papakape breathes Filipino flair into their flavored specialty coffee drinks, standouts being the Kape Gingerccino (P130/hot) with ginger-infused coffee, a coco froth, and cinnamon, and the Iced Cocolatte (P180) topped with panutsa. As you sip on your drinks, you can sit back, relax, and feast your eyes on the glass house and breezy al-fresco space in the OG Makati branch, and the traditional Filipino-meets-laidback look in the more recently opened Intramuros branch.
Papakape is at 5641 Ampere Street, Palanan, Makati City and Fort Santiago, Intramuros.
Blocleaf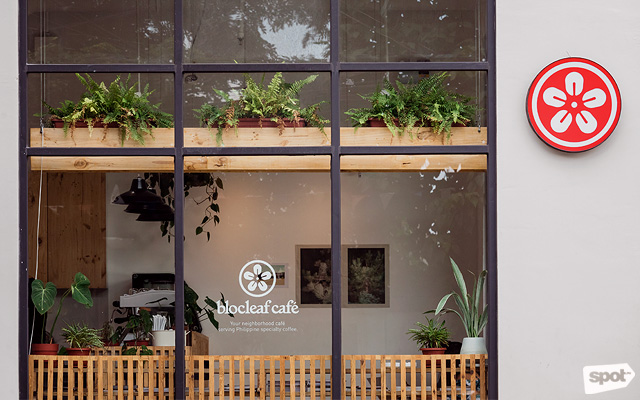 ADVERTISMENT - CONTINUE READING BELOW ↓
You could just about mistake this tiny Ermita spot for a neighborhood coffee shop in Japan, what with its tranquil ambience with plenty of wooden details amid whites and clear glass windows that allow the sunlight in. Coffee-wise they highlight show off their love for local, employing beans from different parts of the Philippines.
Blocleaf is at 1850 M. H. Del Pilar St, Malate, Manila.
Coffee Syndicate
ADVERTISMENT - CONTINUE READING BELOW ↓
Looking for good coffee in the South? Coffee Syndicate's gotcha, with great renditions of classics like the Caffe Latte (P150/hot, P160/iced) and Cold Brew (P160). Plus, their cozy interiors-details of which include high brick walls, wooden tables, and a famous mural of Marlon Brando from The Godfather-will have you snapping away.
Coffee Syndicate is at G/F Commerce Center Alabang, Commerce Avenue corner Filinvest Avenue, Filinvest Corporate City, Alabang, Muntinlupa City.
Odd Cafe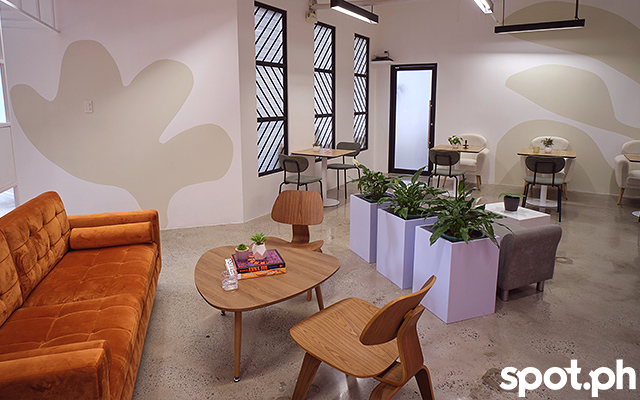 ADVERTISMENT - CONTINUE READING BELOW ↓
It's in the name-this café in Makati embraces its "odd" character, evident in its distinctive look. From the wavy-framed mirror that changes colors to the other rounded, "fluid" pieces to the soft pastels around their space, they go for quirkiness all around-and we love them for it. Hit up their plant-based menu for equally fun eats and sips, which include dairy-free coffee drinks in flavors like Black Forest (P220/hot, P230/iced) and Cereal Killer (P220/hot, P230/iced).
Odd Cafe? is at 7/F Finman Centre, 131 Tordesillas corner Bautista Street, Salcedo Village, Makati City.
Exchange Alley Coffee House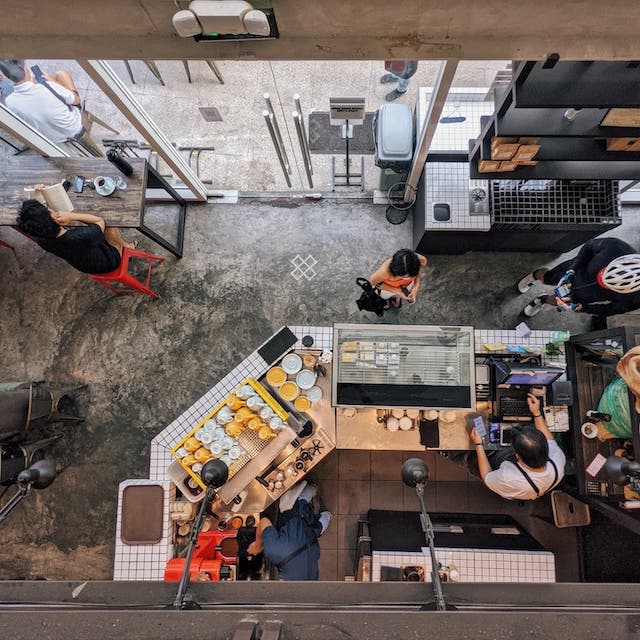 ADVERTISMENT - CONTINUE READING BELOW ↓
Led by Jonathan Choi (formerly of Magnum Opus), Exchange Alley Coffee House-also called EACH-is a haven for enthusiasts of specialty coffee. More than being a cozy coffee house-slash-café that's conducive to hanging out in any time of the day, this two-story coffee bar stocks specialty beans from around the world and roasts them in-house too. Doesn't hurt that their industrial space-primarily dominated by neutral tones with pops of red and yellow-is plenty pleasing to the eyes.
Exchange Alley Coffee House is at Unit 3 Molito Lifestyle Extension, Madrigal Avenue, Alabang, Muntinlupa City.
Latitude Bean + Bar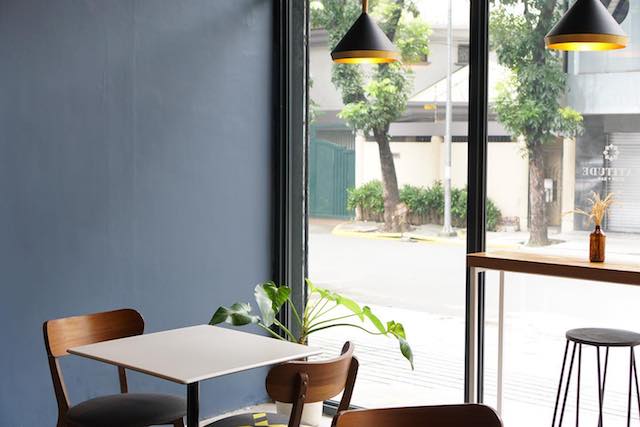 ADVERTISMENT - CONTINUE READING BELOW ↓
Soothing and sophisticated worlds unite at Latitude Bean + Bar, where aegean-blue walls are presented side-by-side with wooden fixtures and grid-like displays. The aroma of Brazil-Vietnam beans brewing greet you as you enter-and you can't miss the La Marzocco machine on the counter. Must-tries include the Malate (P175), their take on a Spanish latte with a good amount of robustness; and their manual brews using the V60 and Aeropress.
Latitude Bean + Bar is at 1851 Pilar Hidalgo Lim Street corner Remedios Street, Malate, Manila City.