Ivana Alawi is back with another vlog, and this time, it's a cooking video with her mom! It's been a while since she last cooked on camera—the last time being her family cook-off challenge—so we were excited to see her back in the kitchen. This time, she decided to make chicken binagoongan (which is her specialty, BTW) and Thai-style seafood salad, and of course, we took down some notes. Keep on scrolling to learn more:
Ivana Alawi's Chicken Binagoongan Recipe
Ingredients needed:
Bagoong alamang
Chicken
Okra
Amapalaya
Eggplant
Onion
Tomato
Garlic
Sugar
Instructions needed:
1. Slice the tomatoes, garlic, and onions. Set them aside.
2. Sauté some of the garlic and onions until they turn a bit brown. Add the chicken and keep stirring until they are cooked through.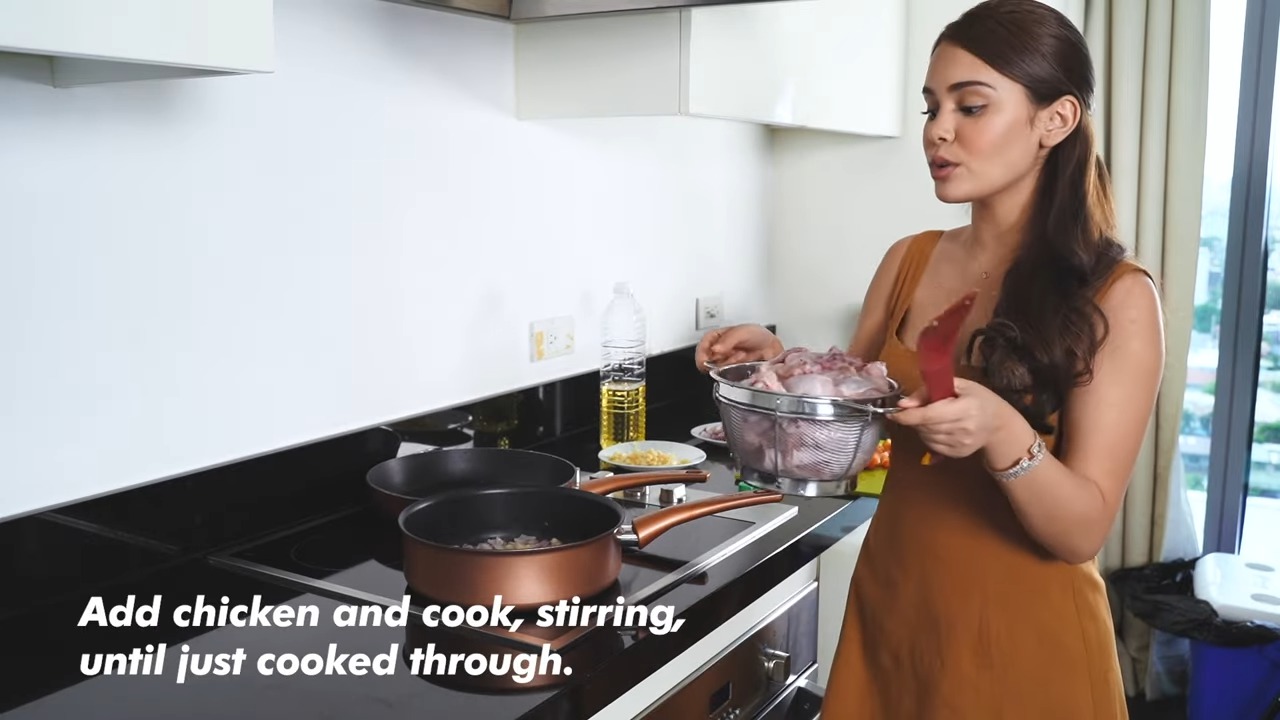 Continue reading below ↓
Recommended Videos
3. For the alamang, cook the leftover garlic and onions plus the tomatoes in a pan on medium heat. Add some of the alamang and let it cook for 10 to 15 minutes.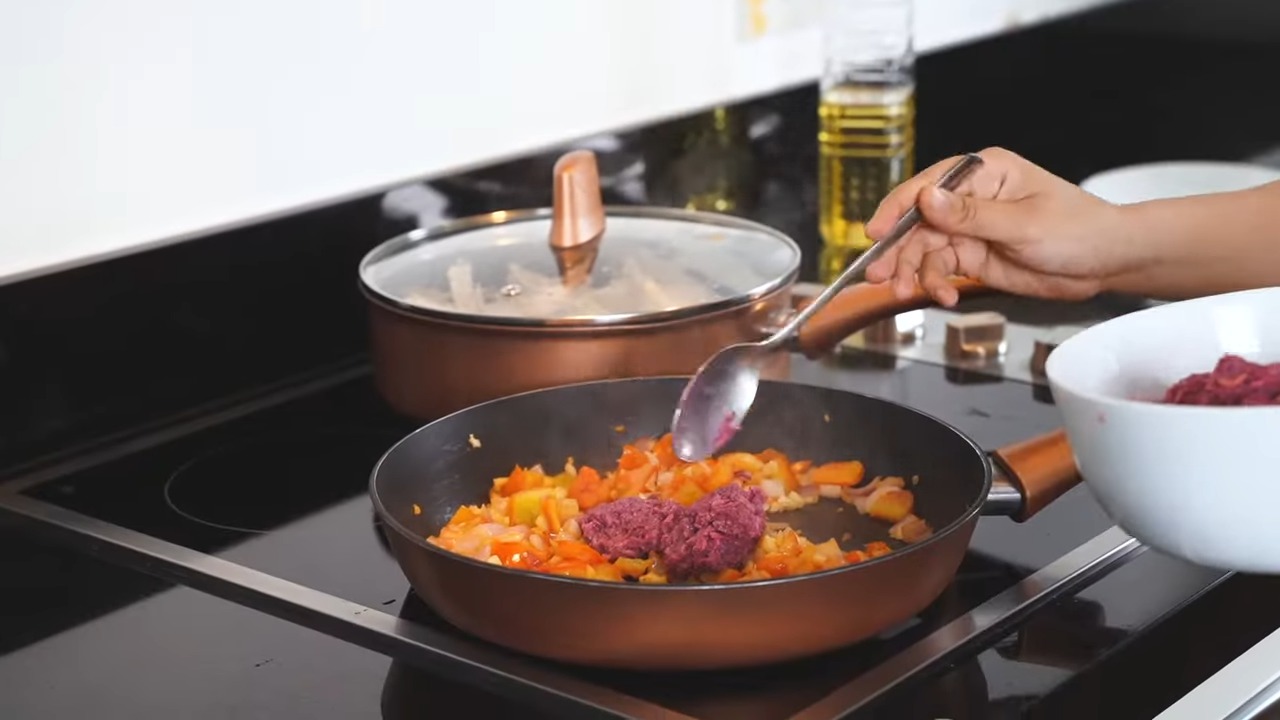 4. To finish, combine the cooked chicken and alamang and mix them until they are well-incorporated.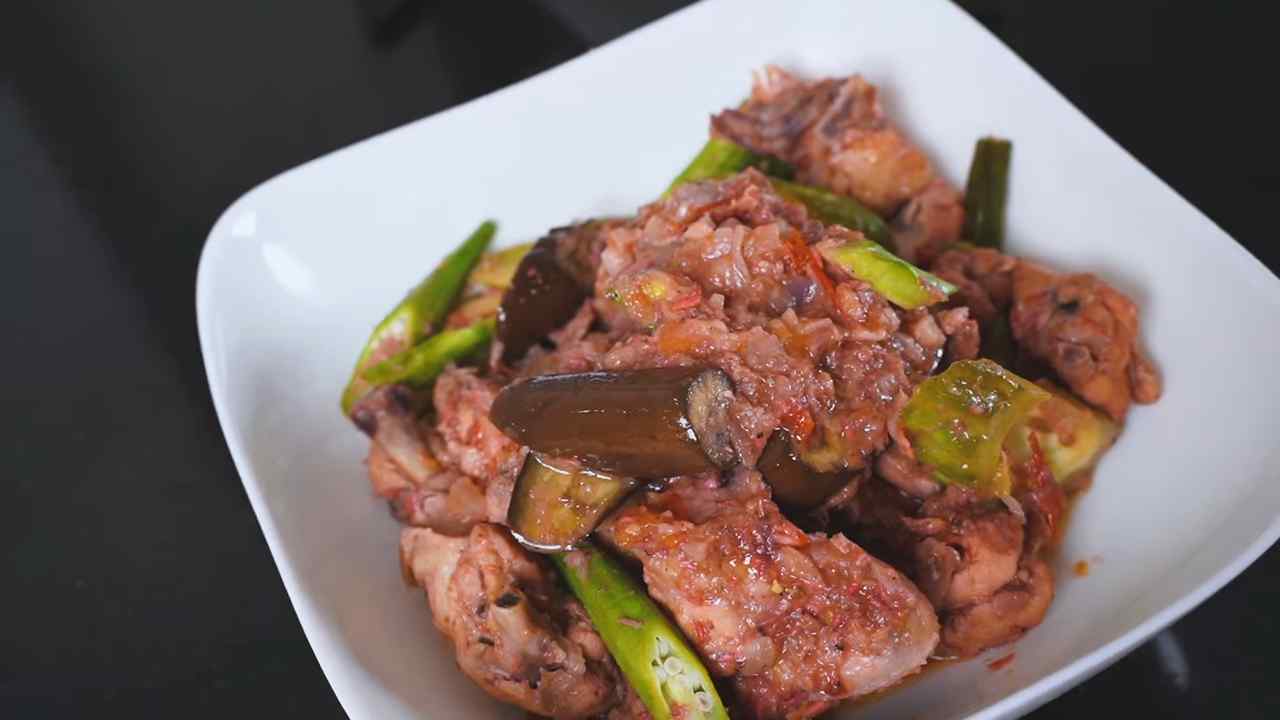 Thai-style Seafood Salad
Ingredients needed:
Crab
Shrimp
Squid
Mussels
Lemon juice
Fish sauce
Garlic
Chili
Cilantro leaves
Instructions:
1. Steam the crab for 10 minutes. Set them aside right after.
2. Place the mussels on a pot with a bit of water and let them steam. You'll know they're done when they start to ~open~.
3. Cut the heads of the shrimp and slice through its spine to let them ~open up~. Let them cook in a pot for about a minute—until the tails of the shrimp turn orange.
4. Take off the skin of the squid and slice them into bite-size pieces. Let them cook in a pot as well.
5. To create the salad, mix together lemon juice, chili, coriander leaves, fish sauce, and fresh garlic in a big bowl. Add the crab, shrimp, mussels, and squid to the bowl. Mix well to really let the different flavors shine through!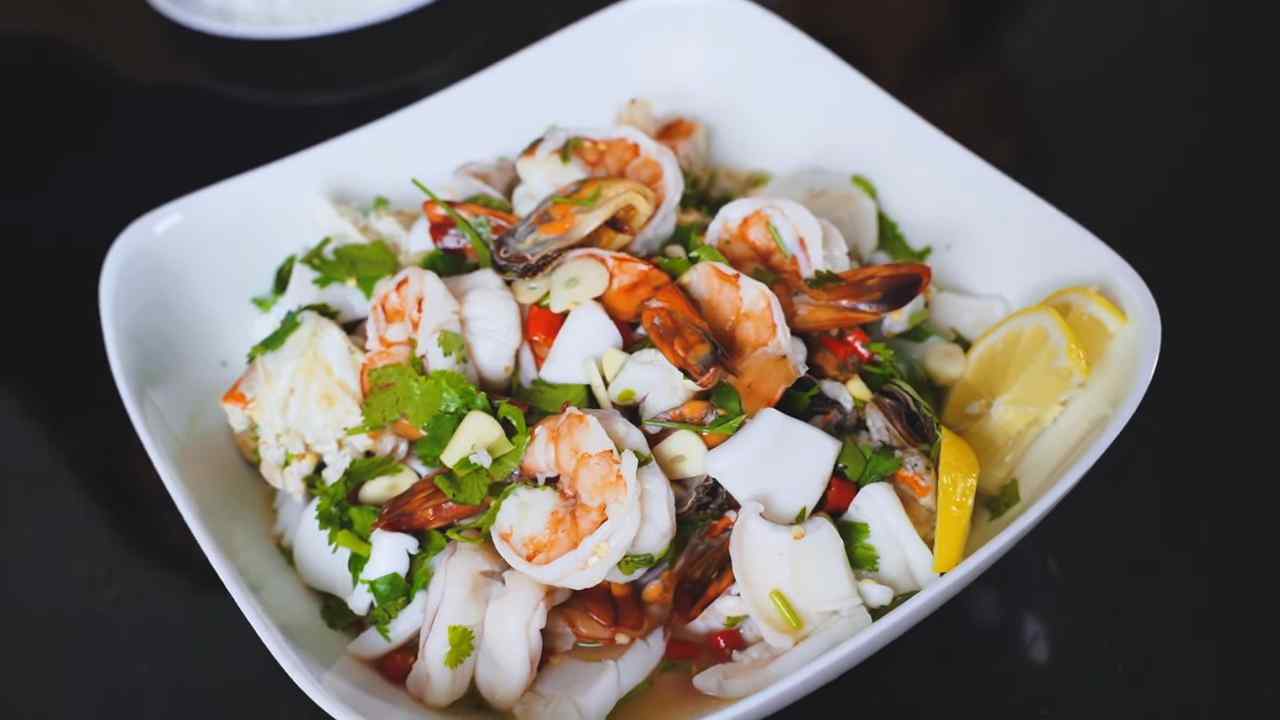 Watch Ivana's full vlog below:
COOKING WITH MAMA ALAWI! *OUR FAMILY RECIPE* | IVANA ALAWI
Follow Cheska on Instagram.
***
Cosmo is now on Quento! Click here to download the app for iOS, Android, and desktop and enjoy more articles and videos from Cosmo and your favorite websites!