Korean food is known for its healthy yet savory options. A meal is never complete without a wide range of side dishes (mostly vegetables), and the main course is guaranteed to satisfy your K-ravings. If you're planning to order Korean food tonight, it's time for you to try Kenny Roger's newest offer!
The restaurant chain just released the Kimcheese Roast, a Korean-inspired chicken dish—think sweet, spicy, and sour. It's still the best-tasting roast chicken you love, only infused with Korean flavors for that unique gastronomic experience. The Kimcheese Roast is marinated in gochujang paste (aka that red ingredient used in bibimbap, Korean stews, and tteokbokki), which makes the meat oh-so flavorful. It also comes with Kenny Rogers' signature Kimcheese sauce (yes, that's kimchi and cheese combined. Yum!) that gives a tangy and creamy kick. 
In true Korean food fashion, the Kimcheese Roast is served with sesame bean sprouts, kimchi, and gamja jorin (glazed potatoes). These side dishes are palate cleansers that will make your meal ~deliciously healthy.~!
ADVERTISMENT - CONTINUE READING BELOW ↓
You can order Kenny Roger's new menu in two main meal selections: There's the Solo Plate B which includes a quarter of the Kimcheese Roast poured with the sauce, two side dishes, and the brand's famous homemade muffin for only P315.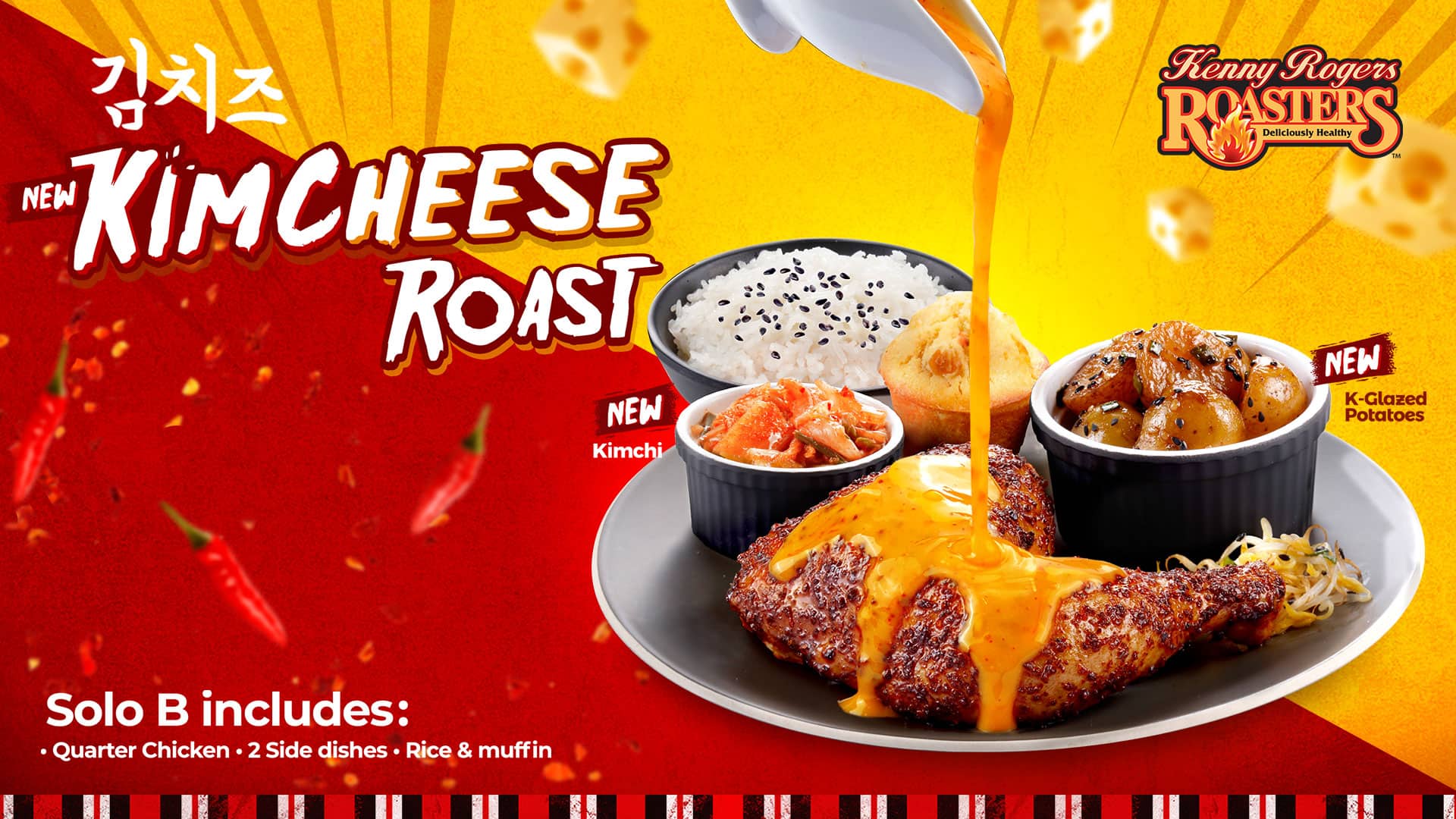 The other one is the Kimcheese Roast Group Meal that you can share with your family or barkada. It has a whole Kimcheese Roast, four side dishes, four rice, homemade muffins, and a 1.5 liter of Pepsi for only P1,105. While you're at it, why not complete your *Korean experience* by adding Jinro Soju (P145) to your order? Flavors like grapefruit, green grape, plum, and fresh are available in selected Kenny Rogers stores!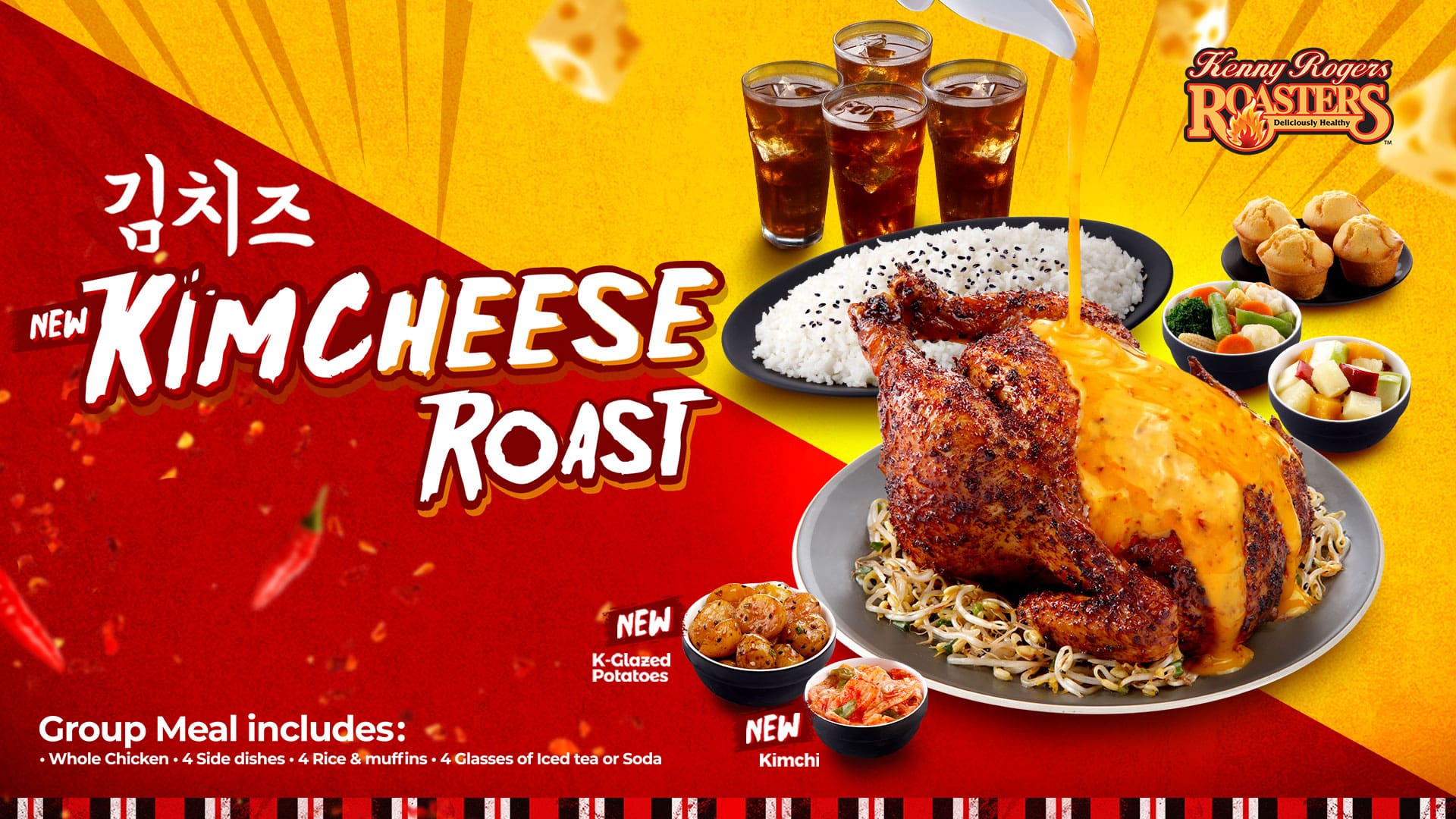 What are you waiting for? Grab the Kenny Rogers Kimcheese Roast now since it's available for a limited time only. You can place your order via their website, call them at 8-555-9000, or have it delivered via GrabFood and Food Panda. Don't forget to say jalmeokgesseumnida before you eat! ;)
LOOKING FOR MORE KOREAN FOOD? RIGHT THIS WAY:
Where To Order Tteokbokki In Manila If You're Craving It RN
Get A Taste Of Authentic Korean Rice Cakes From This Online Store! 
Where To Buy Korean Corn Dogs, AKA Your New Favorite Snack
Follow Hanna on Instagram.