Way before I became an editor, I used to sell baked goods online. This was the time when Facebook and Instagram were unheard of. I posted pics of the pies and bars my mom and I would make on Multiply and Blogspot. Back then, I handed the product over to the customer at certain meet-up points. 
I also took industrial baking classes just so I would know the technicalities. Baking calls for precision and one wrong move could change the whole batch you're making. In case you're wondering what exactly I learned, I now know how to make pan de sal, ensaymada, and Spanish bread from scratch. Industrial baking taught recipes that you can alter using mathematic computations, and it preps you for large-scale baking tasks.
As for the cakes and cookies, I'm contented with recipe books and YouTube. I remember being obsessed with any content about Christina Tosi's Milk Bar. I wanted to bring the same eccentric and fun take on baked goods here in the Philippines, but due to personal reasons, my dream had to take a back seat. Life happened and I forgot about it.
ADVERTISMENT - CONTINUE READING BELOW ↓
In 2019, I discovered that M Bakery was conducting cupcake icing classes, no baking experience needed! I immediately inquired. My schedule then was packed so I didn't push through with it. I placed it on my 2020 bucket list, but the pandemic happened so I thought my plan had to be postponed again. I moved on with my life and accepted maybe it's not for me. The thought of baking again would still be on my mind, but I would just shrug it off because I knew I didn't have the time for it.
Then, M Bakery shared that they are offering cupcake classes online, in partnership with Telus International Philippines. The BPO company aims to help its employees who want to put up their own online businesses. I was one of the few who were lucky to join the introductory class. 
M Bakery sent the icing kits in the morning so everyone could have them before the 2 p.m. classes started. I was excited, and I think the other participants could tell that. I even wore eyeliner and put my hair into braids just so I could feel in control of whatever design the instructor required.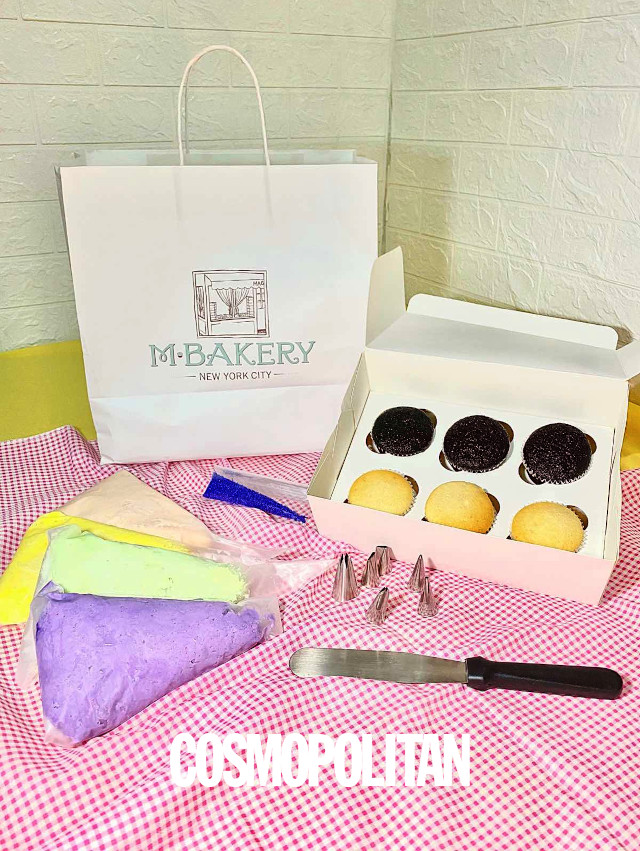 I have to say that piping frosting at home with just your instructor guiding you onscreen is way different than being in class IRL. Thankfully, Mimi from M Bakery would check up on each participant to see their progress. She also helped us troubleshoot icing mishaps virtually.
ADVERTISMENT - CONTINUE READING BELOW ↓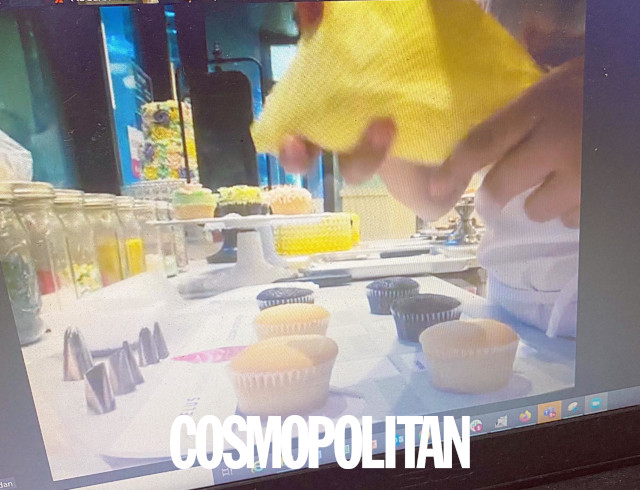 EXPECTATION: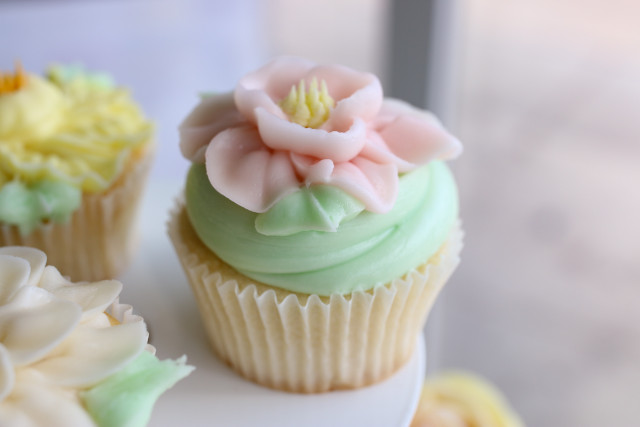 ADVERTISMENT - CONTINUE READING BELOW ↓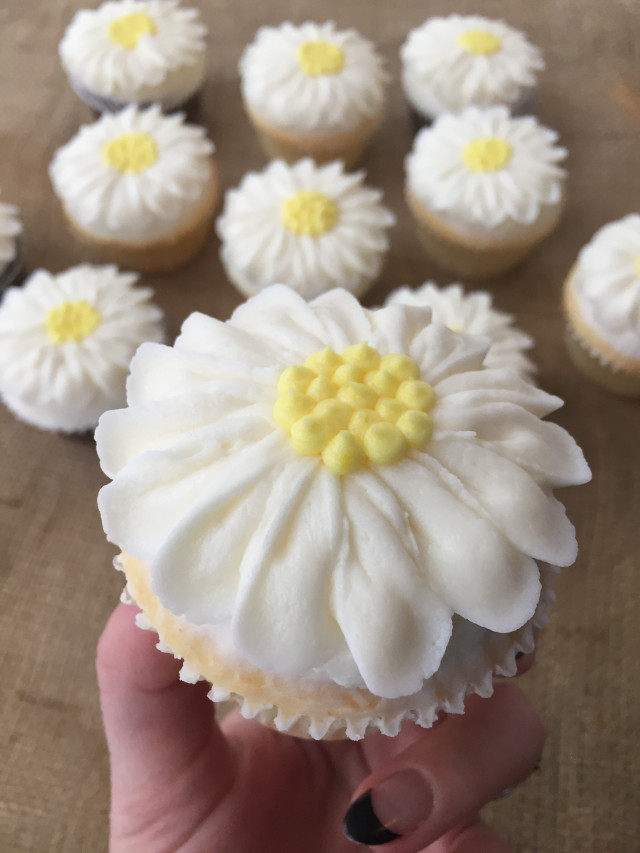 REALITY: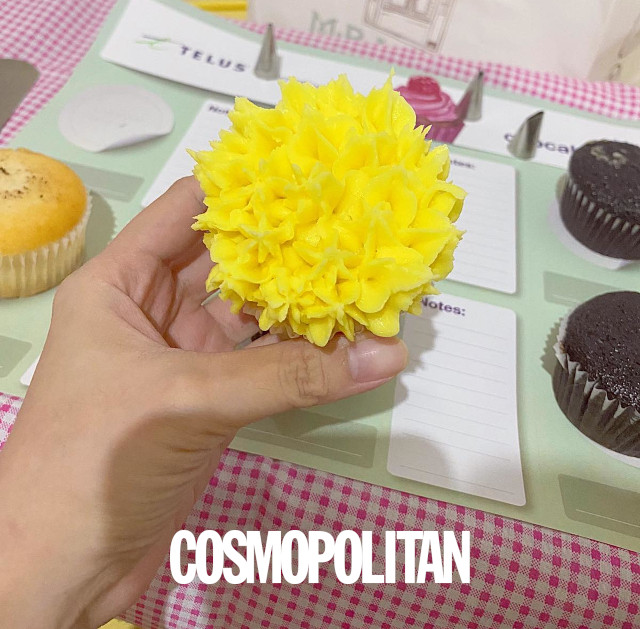 ADVERTISMENT - CONTINUE READING BELOW ↓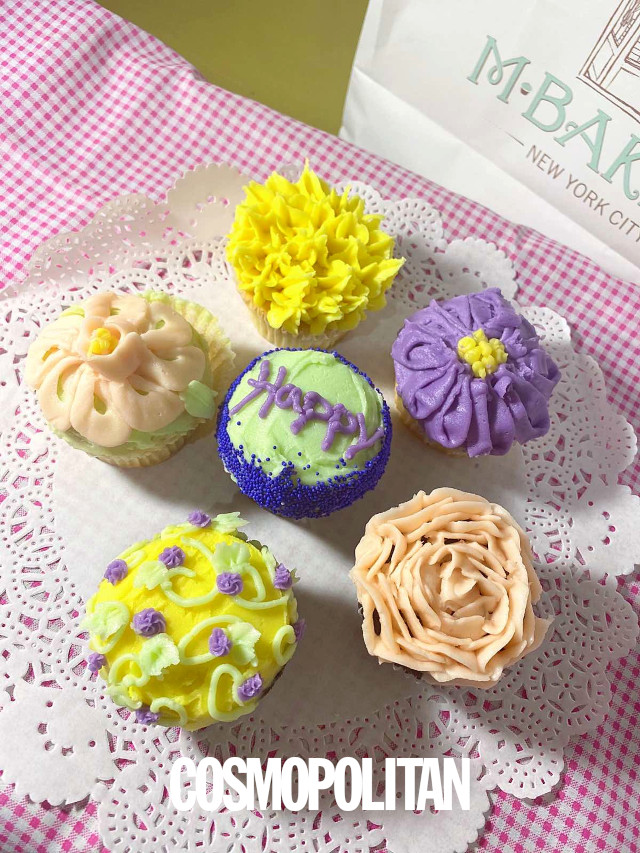 I mean, not bad for a first-timer, right? I think I just need more practice, LOL! I was laughing every time I showed Mimi my work. I still couldn't believe I learned basic frosting techniques while staying at home.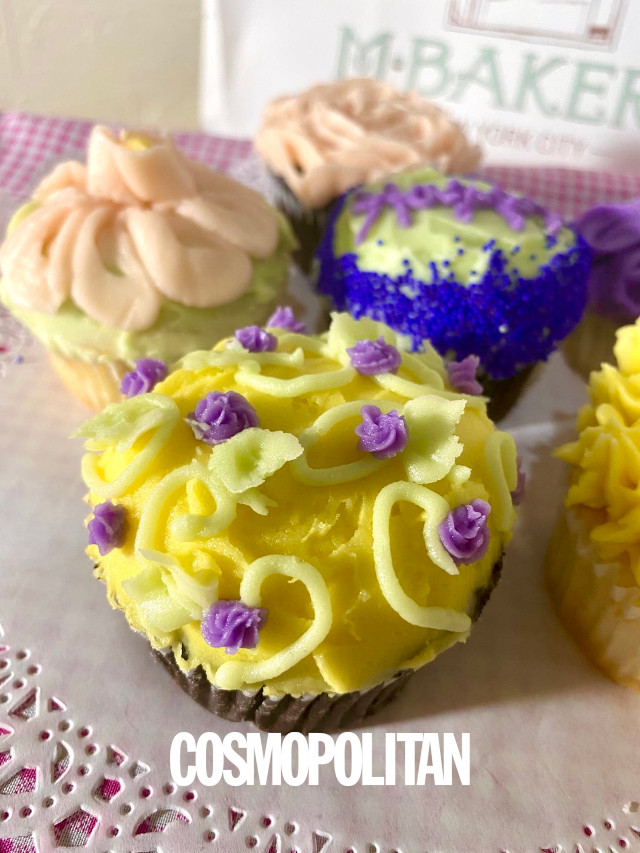 ADVERTISMENT - CONTINUE READING BELOW ↓
Weeks after my class, I found myself wanting to try baking again, my forgotten dream. I decided that I'll make and frost my own birthday cake. I know, I'm ambitious, but baking provides me the escape and satisfaction I need. I forget about my worries because I have to focus on the recipe. It's also gratifying to see your work of art being appreciated by loved ones.
My point is if you can't stop thinking about that dream (like on certain nights you get "haunted" by it), whatever it may be, now could be the time to do it. When something is always on your mind, it's worth taking action. I'm a strong believer in knowing and doing what you want is the best type of self-care—so JUST DO IT! It's never too late to learn anything.
***
TELUS International Philippines encourages their team members to continue pursuing their personal interests and passions. Through the TELUS International University, they can take up culinary arts, fashion design, foreign languages, or complete diploma programs or short courses with various partner educational institutions.
ADVERTISMENT - CONTINUE READING BELOW ↓
Follow Ira on Instagram.
***
We are officially on Viber! Be part of the Cosmo Viber Community by clicking here!